Fact Checked
How we rate fresh full cream milk
Do you just want milk that tastes like real milk? While a quarter of respondents (25%) to our survey generally buy the cheapest milk available and 16% buy multiple milk containers, dairy connoisseurs will tell you it's udder nonsense to believe that all kinds of milk and milk brands are created equal – especially when it comes to the creamy, full-bodied goodness that is fresh full cream milk. To help you find out which brands you should be pouring your money into, we compared the ones Aussie shoppers love best.
---
Find more detailed information on our ratings methodology.
---
Top Fresh Full Cream Milk Brand – ALDI Farmdale

ALDI is the discount supermarket chain known for putting its budget-friendly spin on a wide variety of products, including everything from face creams and mattresses. So, it's no surprise that it's joined Coles and Woolies in creating its range of milk products with Farmdale. Available in both carton and powdered form, ALDI's short and sweet homebrand range of full cream milk includes the Farmdale organic fresh full cream for $2.39, the lactose-free full cream milk available in 1L bottles for $2.69, and 1kg bags of milk powder for $7.99.
ALDI Farmdale milked a win for the second year running, scoring five stars in every category. This includes taste, consistency, value for money, packaging convenience, and overall satisfaction.
Australians don't mind paying more for milk to help dairy farmers
Nearly half of Australian shoppers (49%) are willing to pay more per litre for milk to support dairy farmers, and a whopping 79% would even throw in a few extra dollars for supermarket-labelled milk if some of the additional money went to dairy farmers, according to our research. This consumer sentiment may explain the scarcity of five-star reviews in our ratings ─ suggesting Australians expect more from their dairy products than just taste and value, including more transparency about the milk's origin, and fair payment to milk producers. That may explain why 45% of consumers buy milk brands they believe provide fair payment to dairy farmers.
The bottom line on full cream fresh milk
With ALDI Farmdale topping our fresh full cream milk review once more, it's a safe bet you'll find a good glass in the ALDI dairy aisle. That said, most other brands received mostly four-star reviews, so if there isn't an ALDI near you, you'll still be able to pick up a bottle of milk you're happy with from your nearest shop.
When it comes to buying habits, a quarter of respondents (25%) opt for whatever is the cheapest option. This is unsurprising considering nearly one in five (16%) pick up multiple containers during their regular shop, and a handful of people don't end up finishing what they've got before it goes off (17%). It also explains why half of the shoppers surveyed (55%) stick to buying the bottle with the longest expiry date from the day of purchase. Whichever camp you're in, it's clear we're all big fans of milk. With so many options out there, it can get overwhelming, so next time you're in the shop and can't decide what to reach for, think of this review.
Meet our consumer experts
---
Megan Birot: Home & Lifestyle Editor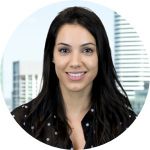 Megan is Canstar Blue's Home & Lifestyle Editor, leading the team that focuses on consumer products and services, ranging from supermarkets and groceries to home and personal appliances and retail stores. She interprets Canstar Blue's bespoke research on the thousands of brands that we compare, rate and review, to help shoppers make better purchasing decisions.
Samantha Howse: Consumer Research Specialist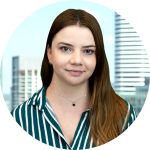 Samantha Howse is Canstar Blue's Consumer Research Specialist, coordinating the consumer research program behind our customer satisfaction awards across Canstar and Canstar Blue in Australia and New Zealand. Sam has earned a Bachelor of Business (Marketing) from Griffith University and, with seven years in market research and 2 years in marketing, she is experienced in survey design, implementation and analysis, coupled with an understanding of marketing principles and best practice.