Best-Rated Easter Chocolates 2023
Easter is an exciting time, whether you look forward to the long weekend or the chance to tuck into a few sweets. It isn't the Easter holidays without demolishing a few chocolates, and chances are you have no shortage of options when you visit your local supermarket, whether you're just looking for a packet of small eggs, or going the whole nine-yards with bunnies, giant eggs and all types of other tasty goodies. But which brand should you be choosing for your next Easter egg hunt?
That's where we come in. Canstar Blue has again asked more than 1,500 Australian consumers for their feedback on their Easter chocolate purchases, to suss out which brands are the country's best picks for when the bunny comes to town. Respondents compared and rated different brands on taste, texture & consistency, range & variety, packaging, value for money, and overall satisfaction. Brands that received at least 30 responses are included in our ratings. Read on to find out how your favourite was rated for Easter 'eggs-ellence'.
---
---
How we rate Easter chocolates
Our review compares Easter chocolates on customer satisfaction, so you can find out what other Aussies think about the compared brands before you go ahead with a purchase. Think of it as like asking hundreds of your closest mates which Easter chocolates they think is best!
---
Find more detailed information on our Most Satisfied Customer methodology.
---
Top Easter Chocolate Brand – Kinder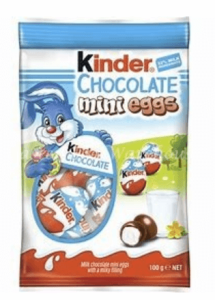 Kinder is well-known to sweet-tooths, with the brand offering no shortage of options for those looking for a little treat. Its Easter chocolate range adds 75g bunnies, a 100g pack of mini eggs, as well as a 100g pack of hazelnut mini eggs, to Kinder's well-known ranks of egg-shaped chocolates. Kinder is available at major supermarkets, including Coles and Woolworths, but unfortunately you'll often have to wait until the lead-up to Easter before you grab any of its Easter choccies.
Kinder was rated five stars for taste, texture & consistency, packaging convenience and overall satisfaciton, with four stars for variety & range, and three stars for value for money.
About our consumer experts
---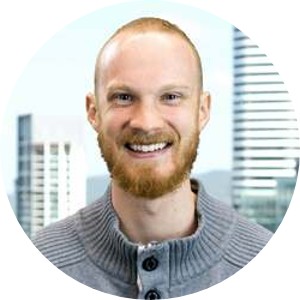 Dean Heckscher: Site Editor
This report was written by Canstar Blue's Site Editor, Dean Heckscher. He's our resident expert on all things automotive, health & fitness, streaming and more. Dean is also one of Canstar Blue's customer research report producers, helping to turn complicated subjects into easily-digestible information for our readers. He's passionate about helping consumers make better-informed purchase decisions on all manner of consumer goods and services.
Samantha Howse: Consumer Research Specialist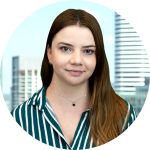 Samantha Howse is Canstar Blue's Consumer Research Specialist, coordinating the consumer research program behind our customer satisfaction awards across Canstar and Canstar Blue in Australia and New Zealand. Sam has earned a Bachelor of Business (Marketing) from Griffith University and, with seven years in market research and 2 years in marketing, she is experienced in survey design, implementation and analysis, coupled with an understanding of marketing principles and best practice.
Past Ratings
Here are the past winners from Canstar Blue's Easter chocolate ratings:
2022: Lindt
2021: Lindt
2020: Ferrero Rocher
2019: Ferrero Rocher