Easter Chocolate Awards 2021

Fact Checked
Easter is an exciting time, whether you look forward to the long weekend or the chance to tuck into a few sweets. It isn't the Easter holidays without demolishing a few chocolates, and chances are you have no shortage of options when you visit your local supermarket, whether you're just looking for a packet of small eggs, or going the whole nine-yards with bunnies, giant eggs and all types of other tasty goodies. But which brand should you be choosing for your next Easter egg hunt?
That's where we come in. Canstar Blue has again asked nearly 1,700 Australian consumers for their feedback on their Easter chocolate purchases, to suss out which brands are the country's best picks for when the bunny comes to town. Respondents compared and rated different brands on taste, range variety, packaging, value for money and overall satisfaction. Brands that received at least 30 responses are included in our ratings. Read on to find out how your favourite was rated for Easter 'eggs-ellence'.
Best Easter Chocolates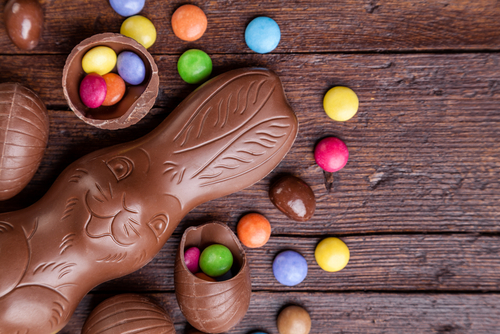 Here are the best Easter chocolate brands, as rated by consumers in Canstar Blue's 2021 review:
Lindt
Kinder
ALDI
Darrell Lea
Ferrero Rocher
Cadbury
Red Tulip
Woolworths
Coles
Aussies have rated Lindt as the best pick for Easter chocolates for the third year in a row, receiving the only five-star review for overall satisfaction. Most other brands collected four stars, while Red Tulip, Woolworths and Coles settled the scores on three stars each for overall satisfaction.
Notably, ALDI was seen to give the best bang for your buck after it achieved the only five-star rating for value for money. Cadbury saw the same result for range variety.
When it comes to Easter chocolates, it appears that shoppers have some allegiance, with 28% of survey respondents generally sticking to one brand. But regardless of which brand they purchased, 21% stated they felt guilty for eating too much chocolate over Easter (understandable). Here are more findings from our survey.
About the Winner ─ Lindt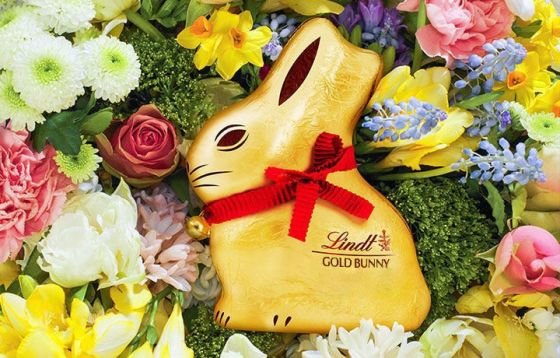 Well-known to chocolate lovers, Swiss brand Lindt has got your cravings covered all year-round, with a range of products available at both supermarkets and Lindt stores. During Easter, the Lindt Gold Bunny with its red bell necklace is a staple, with 66g-160g eggs, Maxi Carrots and packets of assorted eggs also available.
Lindt hopped to the top of our ratings with five-star reviews for taste, packaging design and overall satisfaction. It got four stars for value for money and range variety.
One last word
While Easter only comes around once a year, chocolate connoisseurs know it's a time of year that opens up the number of options you can fill your shopping trolley (and mouth) with. Whether you're a fan of the plain, smaller eggs, or you've got your eyes set on the chunkier blocks of chocolate and boxed chocolate on the shelves, remember that moderation is the key to a healthy diet!
About the author of this page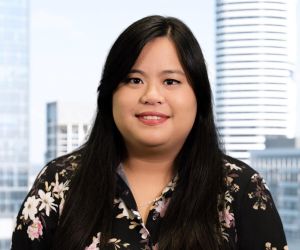 This report was written by Canstar Blue's home & lifestyle journalist, Tahnee-Jae Lopez-Vito. She's an expert on household appliances, grooming products and all things grocery and shopping. In addition to translating our expert research into consumer-friendly ratings reports, Tahnee spends her time helping consumers make better-informed purchase decisions on all manner of consumer goods and services, while highlighting the best deals and anything you need to be aware of.
Picture Credit: And-One / Shutterstock.com
Frequently Asked Questions
Canstar Blue surveyed 3,000 Australian adults across a range of categories to measure and track customer satisfaction, via ISO 26362 accredited research panels managed by Qualtrics. The outcomes reported are the results from customers within the survey group who have purchased and consumed Easter chocolates in the last two months (this may include Easter eggs, chocolate bunnies, etc.) – in this case, 1,686 people.
Brands must have received at least 30 responses to be included. Results are comparative and it should be noted that brands receiving three stars have still achieved a satisfaction measure of at least six out of 10. Not all brands available in the market have been compared in this survey. The ratings table is first sorted by star ratings and then by mean overall satisfaction. A rated brand may receive a 'N/A' (Not Applicable) rating if it does not receive the minimum number of responses for that criteria.
2020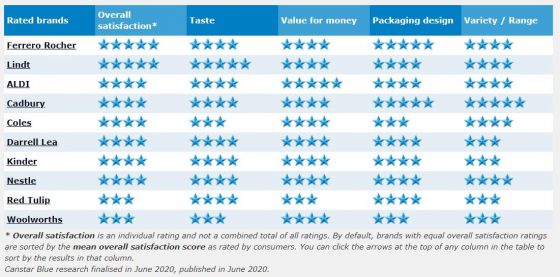 2019