Supermarket Christmas Awards 2018
Christmas is an important time of the year for the supermarkets, but it's an even more important time for Australian consumers who want the best food for their festive feasts.
That's why Canstar Blue has produced its first ever review of supermarket Christmas food, inviting more than 2,700 adults to report their satisfaction with the ham, turkey, Christmas pudding, pavlova base and mince pies they purchased in the lead-up to the big day.
"This is all about finding out which supermarket got it right for Christmas," said Canstar Blue Editor, Simon Downes. "Consumers put their trust in the supermarkets to serve up some quality food for them, their family and their guests at Christmas, and of course there's no last-minute rush to the store if things go wrong.
"While the Christmas food shop includes so many different items – and people will have their own preferences – we wanted to focus specifically on the products that really make an Aussie Christmas, and allow consumers to reflect on the value they got from their purchases. It may help them make a better decision on where to spend their festive dollar next year."
The ratings include feedback from customers of Coles, Woolworths, ALDI, IGA, Costco and Foodland, though not all supermarket chains are represented in all categories. Shoppers were asked to rate the products they bought on a scale of 1 to 10, with the highest-rated brand taking out the award.

Leg Ham Award Winner – ALDI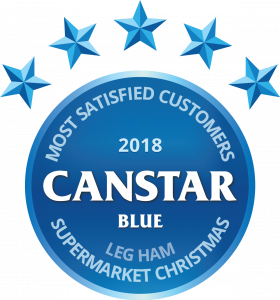 ALDI was the best-rated supermarket for leg ham, leading the way from Woolworths, IGA and Foodland in joint second place, ahead of Coles and Costco in joint third.
The survey found that ham is often just for Christmas, with 30% of respondents admitting they generally don't eat ham during the rest of the year. When it comes to the debate over whether ham should be served hot or cold at Christmas, cold was the clear winner as just 31% went for hot ham at the Christmas table.
Most families had plenty of ham to go around, with only 12% of survey respondents reporting they didn't have enough. But most households got through all their meat as just 21% threw out leftovers.
Turkey Award Winner – IGA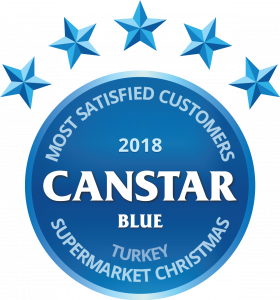 IGA proved to be the clear winner for turkey at Christmas, ahead of Coles, Woolworths, Foodland and ALDI in joint second place, with Costco in third.
It seems most families got their turkey selection right, as only 21% wished they had gone with a different size. Although the cooking process proved complicated for some, with 14% admitting their turkey was too big for their oven.
Turkey is definitely a Christmas meat in Australia, with 60% of respondents agreeing that they generally don't eat it during the rest of the year. For 21% of adults, this Christmas was their first time cooking it, while 22% had leftovers to throw out.

Christmas Pudding Award Winner – ALDI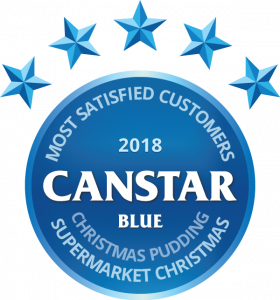 ALDI was top of the tree for Christmas pudding, finishing ahead of Coles and Foodland in joint second place and Woolworths in third.
There's no doubt that Christmas pudding divides opinion, but of those surveyed, 84% said they enjoy eating the fruity treat. But many families came prepared with a back-up plan, with 34% purchasing multiple puddings for the big day.
Whether you like Christmas pudding or not, they can certainly be hard to finish – as 19% of households discovered as they threw out leftovers.

Pavlova Base Award Winner – ALDI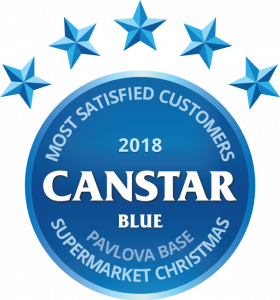 ALDI also finished ahead of the pack when it comes to pavlova, outranking Coles, Woolworths, IGA and Costco in joint second place, with Foodland behind in third.
It seems that many Aussies are happy to take the convenient option and buy their own pavlova base for big occasions, with just 25% of survey respondents reporting that they usually try and make their own. Although there were a few sticky claims around the table at Christmas time as 18% said they passed off their bought pavlova base as their own!

Mince Pies Award Winner – ALDI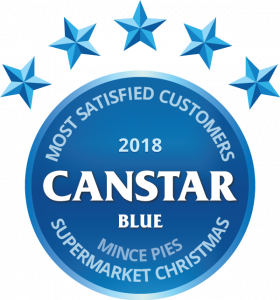 Making it four out of five, ALDI also took the award for the best-rated mince pies. Woolworths, IGA, Foodland and Costco finished in joint second place, with Coles in third.
Like Christmas pudding, mince pies are another tasty treat that divides the nation. But of those surveyed, 82% said they enjoy eating mince pies.
You may also be interested in:
Frequently Asked Questions
Canstar Blue surveyed 3,000 Australian adults across a range of categories to measure and track customer satisfaction, via ISO 26362 accredited research panels managed by Qualtrics. The outcomes reported are the results from customers within the survey group who have purchased and eaten supermarket branded food for Christmas festivities or holiday entertaining (note: this refers to supermarkets' own brand products, not name-brand products purchased in a supermarket and not products purchased from an independent butcher, deli, baker, etc.) – in this case, 2,645 people.
Brands must have received at least 30 responses to be included. Results are comparative and it should be noted that brands receiving three stars have still achieved a satisfaction measure of at least six out of 10. Not all brands available in the market have been compared in this survey. The ratings table is first sorted by star ratings and then by mean overall satisfaction. A rated brand may receive a 'N/A' (Not Applicable) rating if it does not receive the minimum number of responses for that criteria.