Fact Checked
Nivea pops up as best-rated acne skincare treatment for 2nd year running
There's nothing quite as deflating as waking up in the morning, looking in the mirror and finding a big pimple at the end of your nose! But for many people, it doesn't just end with one spot. Acne is a skin condition that's characterised by red pimples on the skin – particularly the face, neck and back – due to inflamed or infected sebaceous glands. It's most common with 12 to 25-year-olds, but some younger or older people can also be affected, with boys more commonly affected than girls. We've all seen those funny movies with the hapless spotty teenagers, but acne is no laughing matter. It can be painful and demoralising to the person suffering from it.
Non-prescription, over-the-counter acne products will usually be the first option for new sufferers, and hopefully the last. To get a clear answer on which pimple-fighting treatments work best, we've asked more than 400 Australian consumers for their feedback on the non-prescription or over-the-counter acne skincare products they've used in the last 12 months. Brands were rated on effectiveness, consistency, feeling on skin, packaging, value for money and overall satisfaction. Those which received at least 30 responses are compared in our report.
So, what did we find? Nivea squeezed into the top spot once again, earning five-star reviews for overall satisfaction, effectiveness and packaging.
Best Acne Skincare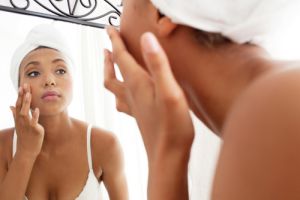 Here are the four best skincare brands for tackling acne, as rated by consumers in Canstar Blue's latest review:
Nivea
Cetaphil
Benzac AC
Clearasil
For the second year in a row, Nivea was hands down rated the best brand for acne skincare in Canstar Blue's ratings. It earned five-star reviews for effectiveness, packaging and overall satisfaction. Cetaphil and Benzac AC patted down four stars overall, while Clearasil rounded up the scores on three stars.
Now we know which brands are rated best, below is a guide to the different products and treatment options available from them.
Acne skincare brands
Nivea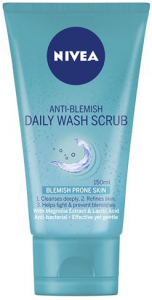 From cleansing to moisturising, Nivea has created a wide range of face and body care products designed to complete Aussies' everyday routines. The brand targets options for various skin types, including those which are blemish-prone, combination, dry, oily, and sensitive. Its products are aimed to wipe away dirt and several other factors that can contribute to breakouts. When it comes to blemish-prone skin, the brand sells a range of pimple-fighting products that are not oil-based. Some include:
Nivea Clean Deeper Daily Wash Face Scrub
Nivea 3-in-1 Daily Deep Cleansing Wipes (20pcs)
Nivea Daily Essentials All-in-1 Cleanser
Nivea Daily Essentials Clean Deeper
Nivea achieved five-star reviews for effectiveness, packaging and overall satisfaction. It scored four stars everywhere else.
Cetaphil

Cetaphil features a line of skincare products designed for dermatology needs. This includes cleaners, creams and lotions. Its Pro Acne Prone range offers oil-control and oil-free products that apparently won't block pores. For cleansing, Cetaphil's Pro Acne Prone Oil-control Foam Wash is said to be gentle on the skin, but still able to dig deep to remove excess oil. Plus, it's stated to be hypo-allergenic and can be used in combination with acne medication. Cetaphil's line-up includes:
Cetaphil Pro Acne Prone Oil-control Foam Wash
Cetaphil Pro Acne Prone Oil-free Facial Moisturising Lotion SPF25
Cetaphil earned five-star reviews for effectiveness and value for money. It got four stars for most of the remaining categories, including overall satisfaction, and three stars for packaging.
Benzac AC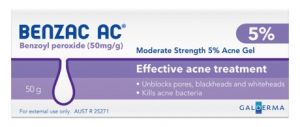 Claimed to kill up to 94% of bacteria that causes acne, Benzac AC is an acne treatment stated to provide users a pimple-fighting formula containing a mixture of Benzoyl Peroxide and AC technology. Benzac also offers a number of options created as part of a three-step process: cleanse, treat, and moisturise. The range includes facial cleansers as well as face and body wash to remove impurities, unblock pores and control oiliness without drying the skin. The range features:
Benzac AC Mild Strength 2.5% Acne Gel
Benzac AC Moderate Strength 5% Acne Wash
Benzac Daily Facial Foam Cleanser
Benzac Daily Facial Moisturiser
Benzac was rated best for consistency and feeling on skin, plus achieved an additional five stars for value for money. It got four stars for overall satisfaction and the remaining categories.
Clearasil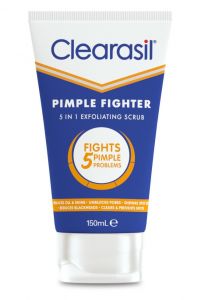 Clearasil is a US brand of skincare and acne medication. It offers a range of products from everyday prevention to rapid acne treatment. Its Clearasil Ultra Treatment Cream is stated to help break down dead skin cells to open pimples then penetrate deep down into pores to help absorb excess oil and kill pimple-causing bacteria. Its products include:
Clearasil Ultra Treatment Cream 20g
Clearasil Ultra 5 in 1 Cleansing Wash 150ml
Clearasil Daily Clear Oil Free Gel Wash 150ml
Clearasil Daily Clear Regime Pack
Clearasil was rated four stars for effectiveness and consistency, and three stars everywhere else.
Other acne skincare brands
There's no quick and easy way to fix an acne breakout. While we've only listed four brands in this year's ratings, don't forget there are still plenty of pimple-fighting products from other skincare brands that might be worth considering. Here are a couple of examples:
Clean & Clear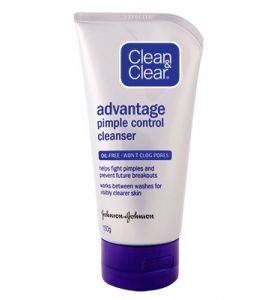 Owned by Johnson & Johnson, Clean & Clear features a line of skincare products designed for pimples and acne sufferers. From daily scrubs to foaming face washes, there's plenty to check out from the brand. This includes the brand's Advantage Pimple Control Cleanser, which is designed to remove trapped dirt and dead skin cells to help reduce breakouts.
Some Clean & Clear products for acne-prone skin include:
Clean & Clear Essentials Oil-Control
Clean & Clear Essentials Foaming Face Wash
Clean & Clear Advantage Pimple Control Cleanser
Neutrogena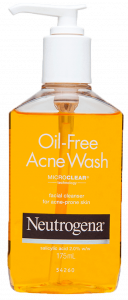 Neutrogena looks at treating acne with facial cleansers and scrubs, plus blackheads that typically appear along with pimples. One of the products you can find is the Neutrogena Oil-Free Acne Wash, an alcohol-free cleanser which contains salicylic acid. It's claimed to remove excess oil and surface build-up, and prevent over-drying thanks to the lack of alcohol. The brand also claims the face wash is non-comedogenic, meaning it won't clog pores.
Some Neutrogena face products suitable for acne-prone skin include:
Neutrogena Rapid Clear Stubborn Acne Cleanser
Neutrogena Oil-Free Acne Stress Control Power-Cream Wash
Neutrogena Oil-Free Acne Wash Redness Soothing Facial Cleanser
What to consider when buying acne skincare?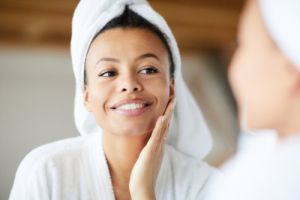 In addition to finding out which brands are rated best for acne skin treatments, our research was also able to reveal the key drivers of customer satisfaction:
Effectiveness: 24%
Consistency: 17%
Feeling on skin: 17%
Value for money: 16%
Packaging: 15%
Take a look at other results below:
Effectiveness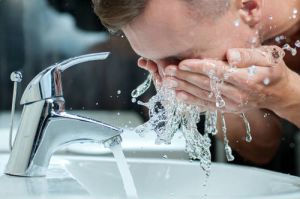 Our research revealed one in three (35%) Australians are self-conscious about their skin, so it's understandable why effectiveness appeared to be the most important factor when determining how satisfied consumers are with their acne skincare products. Different skin concerns and skin types can also make finding 'the one' more difficult.
Consistency
Generally, brands offer different types of products with different consistencies – so you can choose what you prefer most. Our survey found that 43% of respondents last purchased a cleanser, followed by moisturiser (31%), spot cream (22%), exfoliator (20%), toner (17%), mask (12%) and BB Cream or CC Cream (8%).
Value for money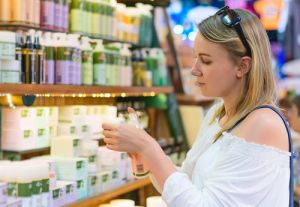 Value for money is the third most important driver of customer satisfaction. After all, our survey showed consumers spend an average of $54 per month on skincare. One in three (28%) only buy skincare products when they're on sale, which might alternatively suggest that there are plenty of consumers who are also willing to pay more to find the product that works for them.
Feeling on skin
Acne skincare products are designed to clean your skin, remove all those hidden nasties, and leave it feeling soft, so it shouldn't dry out your skin when you use them. For different skin types, there are specific options targeting these factors. Our research shows that most acne skincare users have combination skin (14%), closely followed by those with oily skin (10%), normal skin (10%), dry skin (8%), sensitive skin (8%) and acne-prone skin (7%).
Packaging
Our survey shows that packaging is the least important driver of satisfaction in acne skincare products. That seems pretty obvious – after all, it's what's on the inside that counts! But while the packaging isn't going to be directly linked to clearing up your acne problems, a product that's well designed and easy to use could still make life a little easier.
What causes acne?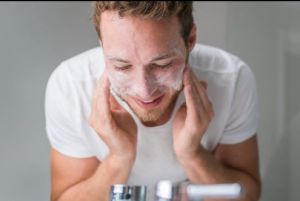 Acne typically starts during the years of puberty, and people with oily skin are often worse affected. Teenage acne can last for years, but contrary to popular belief, it is unlikely to be caused by a poor diet or bad hygiene. Acne will more likely be the result of heredity or hormones, so staying away from greasy foods or scrubbing your face multiple times a day won't alter your predisposition to this particular skin problem. Stress also won't cause acne, but it could aggravate it further.
The severity of acne can vary from mild to very severe. It starts when greasy secretions from the skin's sebaceous glands (oil glands) plug the tiny openings for hair follicles (plugged pores). If the openings are large, the clogs take the form of blackheads – those unsightly, often painful spots with dark centres. If the openings remain small, the clogs take the form of whiteheads – small, flesh-coloured bumps. Both types of plugged pores can then develop into swollen, tender inflammations or pimples, or deeper lumps or nodules. Nodules associated with severe cases of acne are firm swellings below the skin's surface that become inflamed, tender and possibly infected.
How to cure acne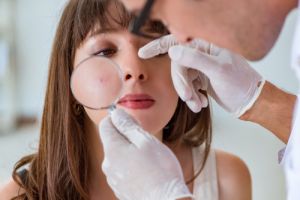 Acne is certainly common, so what's the best cure? According to the experts, acne can be treated with a combination of remedies, including over-the-counter skincare products, specific acne medications, and even chemical or laser procedures. Treatments could last for several months in the worst of cases, and inflamed acne needs to be treated early to prevent permanent scarring. Even after the acne is gone, you could need ongoing treatment to keep the spots away in the long term.
The consensus of health professionals is that acne is likely to be determined by heredity or hormones – which are obviously out of your hands – but there remains no definitive answer. However, there may be some things you can do to help prevent it, or at least manage it better. Common advice from the experts is to never pick or squeeze pimples, however tempting it might be to do before heading out the door to work or school! And while poor hygiene is unlikely to cause acne, regular washing with mild cleansers will help keep skin clean, less irritable and hopefully less greasy. You can't stop oil glands from producing oil, but you can remove oil on the surface of the skin by using a gentle toner or antibacterial pads.
If you're unfortunate enough to suffer an outbreak of acne, consult your local pharmacist or doctor to determine the best course of treatment.
About the author of this page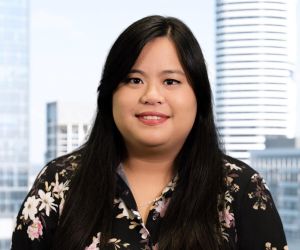 This report was written by Canstar Blue's home & lifestyle journalist, Tahnee-Jae Lopez-Vito. She's an expert on household appliances, grooming products and all things grocery and shopping. In addition to translating our expert research into consumer-friendly ratings reports, Tahnee spends her time helping consumers make better-informed purchase decisions on all manner of consumer goods and services, while highlighting the best deals and anything you need to be aware of.
Picture credits: George Rudy/Shutterstock.com, Dmitri Ma/Shutterstock.com, SeventyFour/Shutterstock.com, Elnur/Shutterstock.com, MJTH/Shutterstock.com.