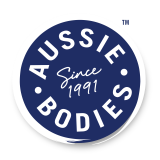 Aussie Bodies Protein Supplements Review
Founded in 1992, Aussie Bodies has been at the forefront of Australian supplements, with the brand now readily available at pharmacies and supermarkets. While it may not have the international reach of other protein supplement brands, Aussie Bodies offers bars and powders for fitness enthusiasts to try. If you're looking to make a health change, read on to find out what Aussie Bodies has to offer in this Canstar Blue guide.
Aussie Bodies Protein Powders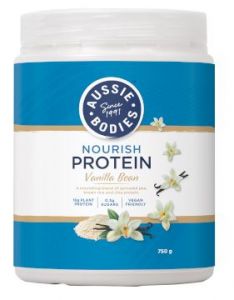 While it may not have the range as other brands, and may not be the brand for those looking to put on serious weight or muscle, Aussie Bodies offers a number of protein powder variants, including plant-based, keto and collagen whey proteins. Aussie Bodies' protein powder range includes:
Nourish Protein Powder: A plant-based protein powder, Aussie Bodies' Nourish Protein is vegan-friendly, and contains no artificial colours, flavours or preservatives, ideal for who follow a clean-eating program. Available in vanilla bean, cocoa bean and maple banana flavours, Nourish comes in a 750g tub, and contains over 16g of protein per 30g serving.
Shape Lo Carb Protein Powder: Containing 20g of protein per 35g serving, the Shape Lo Carb powder may be an ideal fit for gym regulars, or those wanting to put on lean muscle. Coming in a 735g tub, the Shape Lo Carb protein is available in vanilla milkshake, chocolate milkshake or coffee flavours.
Shape Keto Powder: Suitable for those following a low-carb or Keto diet, the Shape Keto Powder includes 10g of protein and under 4g of carbs per 50g serving. Wit no artificial colours, flavours or sweeteners, the Shape Keto Powder is also gluten free, and comes in chocolate or vanilla flavours.
Shine Collagen Powder: Coming in wild berry burst or crisp apple mango, the Shine Collagen Powder aims to give a boost of whey protein along with collagen for additional muscle recovery. Containing 15g of protein per 35g serving, the Shine Collagen Powder comes in a 770g tub.
Aussie Bodies Protein Bars

Protein powders and shakers aren't always easy to carry around, but thankfully there are other ways to get your protein hit if you've left your shaker at home. Aussie Bodies is one of many brands that offers protein bars for those on the go, whether you're after a bit protein hit or something lower in carbs. If you're interested in how Aussie Bodies protein bars compare to competitors, check out our protein bar comparison table.
HPLC Bar: One of the largest bars available, a HPLC bar – which stands for High Protein Low Carb – weighs in at 100g per bar, and contains 40g of protein per serving, with only 7g of carbs. With almost 14g of fats however, you may want to steer clear if you're watching your weight. Readily available in chocolate or cookies and cream, the HPLC bar may be worth it if you're hungry, or looking for a good chunk of protein.
Lo Carb Crunchy Protein Bar: Available in blueberry almond, cranberry almond, honey almond and rocky road, the Lo Carb Crunchy bar contains over 12g of protein per 40g serving, along with under 4g of carbs. Also containing high fibre, the Lo Carb Crunchy bar is free of artificial colours and preservatives.
Lo Carb Fudge Protein Bar: With 8g of protein per 30g serve, the Lo Carb Fudge bar is more suited for those who are looking for a protein boost while satisfying a sweet tooth. Coming in peanut butter or salted caramel flavours, the Lo Carb Fudge bar is available individually or as a pack of four.
Lo Carb Whipped Protein Bar: Featuring 15g of protein and 1g of carbs per 50g bar, the Whipped Protein Bar is more suited for regular gym-goers, with high fibre and no artificial flavours or preservatives. The Whipped Protein range includes flavours such as mint choc, peanut butter, chocolate and salted caramel.
Lo Carb Deluxe Protein Bar: Another smaller bar for those only looking for a snack to keep them going, the Deluxe bar is only available in an almond caramel flavour, but comes in a pack of four. Including 8g of protein and 2g of carbs, like most other bars in the Aussie Bodies' bars, it is also free of artificial colours and preservatives.
Keto Wafer Bar: Made for those following the low-carb Keto diet, the Wafer Bar includes 8g of protein, 13g of fat and 5g of carbs within each 35g bar, and is available in choc hazelnut, berry cream or cookies and cream flavours.
Nourish Protein Bar: A vegan-friendly option, the Nourish Protein bar includes 11g of protein and prebiotics to help with digestion, and comes in peanut butter, choc hazelnut and coconut almond flavours.
Shine Collagen Protein Bar: Similar to the collagen protein powder, this bar is suitable for recovery, with over 16g of protein per 45g serve. Available in berry, chocolate or coconut flavours, the Shine Collagen bar also includes over 5g of fibre.
Aussie Bodies Shipping and Returns Policy
Aussie Bodies does not sell any of its products online, instead opting to sell through supermarkets, supplement stores as well as select pharmacies. However you can also send an enquiry via the website or its social media pages to help locate a product that you're after.
Should I choose Aussie Bodies protein supplements?
If you're new to the supplement market, or you're not looking to go all out when it comes to increasing your protein intake, Aussie Bodies may be well worth checking out. While other brands may have it beat on product size and variety, Aussie Bodies does offer enough regardless of your diet or supplement type preferences, with a few products including additional benefits such as collagen or dietary fibre.
The world of supplements can be a confusing one, particularly if you're looking into it for the first time. With plenty of brands and supplement types readily available, it's best to look into all your options to find the best fit for your lifestyle and diet. If you want to bulk up on your supplement knowledge, head over to our protein supplement ratings to see just what each brand has to offer.
Photo Credit: Shutterstock, Aussie Bodies
About the author of this page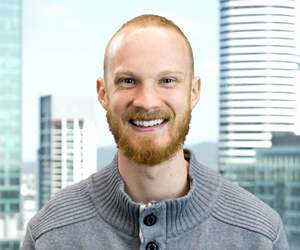 This report was written by Canstar Blue's Site Editor, Dean Heckscher. He's our resident expert on all things automotive, health & fitness, streaming and more. Dean is also one of Canstar Blue's customer research report producers, helping to turn complicated subjects into easily-digestible information for our readers. He's passionate about helping consumers make better-informed purchase decisions on all manner of consumer goods and services.