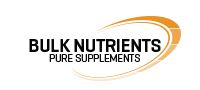 Bulk Nutrients Protein Supplement Review
Australian-owned and operated company, Bulk Nutrients, provides a wide variety of protein and wellbeing supplements to help you kick your health, fitness and lifestyle goals. Since it began in 2004, Bulk Nutrients has focused on providing affordable supplements at a high quality. Its extensive range includes protein supplements, amino acids, pre-workout, natural proteins and weight loss shakes, all available in powders and capsules in a variety of flavours.
If you're interested in potentially swapping protein brands, or are looking to get into supplements for the first time, read on to find out what's available from Bulk Nutrients in this Canstar Blue guide.
Bulk Nutrients Protein Powders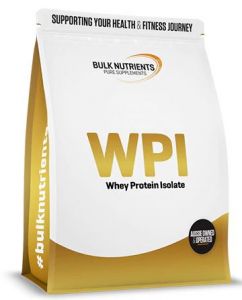 Bulk Nutrients have a large range of protein powders available for a variety of lifestyle needs and goals, with over 80 types of protein powders to choose from, covering a variety of flavours, dietary requirements and purposes. You can sort the range by your goal or diet by limiting the options to vegan-friendly, vegetarian-friendly, Keto and Low-Carb-friendly, gluten-free, dairy free or natural protein powders. Some highlights of the Bulk Nutrients range of protein powders include:
Bulk Nutrients Whey Protein Concentrate (WPC): The WPC protein powder is high in protein and rich in amino acid, and consists of 80% protein, 6% fats and 7% carbs. It can be purchased in a range of flavours, including chocolate, vanilla, banana, choc honeycomb, choc peanut, cookies and cream, iced coffee, peppermint slice, salted caramel, strawberry or unflavoured.
Bulk Nutrients Whey Protein Isolate (WPI): The WPI protein powder is sourced from grass-fed, hormone free cows, contains minimal fats and carbs per serve, and Bulk Nutrients recommends it for dieting, or those looking to put on lean muscle. It is made up of 90% protein, 1% fats and 2% carbs. WPI comes in the same flavours as the WPC powders.
Bulk Nutrients Protein Matrix+: The Protein Matrix+ powder consists of a highly concentrated blend of whey proteins and a unique enzyme that is meant to make the protein easier to digest. It is made up of 83% protein, 6% carbs and 4% fats, and is available in five flavours, including chocolate, vanilla, choc honeycomb, rocky road and salted caramel
Bulk Nutrients Natural Protein Powders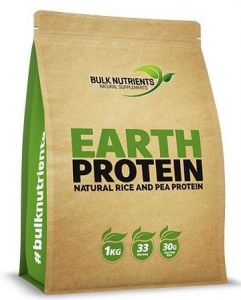 If you're looking for natural alternatives to traditional protein powders and supplements, Bulk Nutrients has a wide range to choose from, containing natural proteins and sweeteners, with most vegan and vegetarian-friendly. Bulk Nutrients offer a large range of natural protein powders, including:
Bulk Nutrients Natural WPC: Similar to the regular WPC protein powder, the Natural WPC formula contains all the benefits of regular protein powders while being naturally flavoured and sweetened. It consists of 76% protein, 9% carbs and 7% fats. The flavours available are chocolate, vanilla and salted caramel, or you can choose to have it raw or unflavoured. While not vegan or lactose free, it is gluten free and suitable for vegetarians.
Bulk Nutrients Earth Protein: The Bulk Proteins Earth Protein powder is a blend of pea and rice proteins, meaning that it is a vegan, plant-based protein rather than whey-based like traditional alternatives. It is also lactose and gluten free. Earth Protein is available in chocolate, vanilla, salted caramel, choc honeycomb and choc coconut flavours, and consists of 78% protein, 6% fats and 5% carbs.
Bulk Nutrients Green Fusion: While not necessarily a protein supplement, this superfood blend contains a natural source of vitamins, minerals and antioxidants to assist with boosting your immunity and your overall wellbeing.
Bulk Nutrients Amino Acid Supplements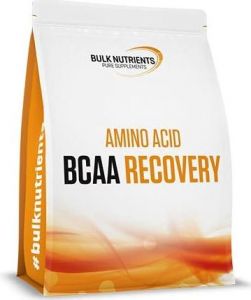 Amino acid supplements support the growth and development of lean muscle mass while you work out. Bulk Nutrients offers over 24 different types of pharmaceutical grade, raw amino acid supplements online for a range of purposes, including weight loss, muscle gain, sports performance and lean maintenance, and general health. All of the Bulk Nutrients amino acid supplements can be bought in 250g or 1kg in bulk. Some examples from the range include:
Bulk Nutrients BCAA Recovery: This supplement helps with soreness and assists you during recovery. It comes in a variety of flavours, including apple raspberry, tropical, watermelon, lemonade, wild berry and passionfruit, as well as being lactose and gluten free. Bulk Nutrients says that it can help increase muscular endurance whilst reducing soreness after training.
Bulk Nutrients Creatine Monohydrate: This supplement is recommended by Bulk Nutrients for anyone who is doing weight training, as it helps to gain strength and increase muscle volume. It is lactose and gluten free, as well as being suitable for vegan and vegetarian diets.
Bulk Nutrients L Glutamine: A good option for maintaining overall health, L Glutamine provides immunity support, assists muscle recovery and can help minimise muscle wastage if you're dieting. Bulk Nutrients says that L Glutamine is the most common amino acid that occurs in the muscles, and this supplement promotes a number of positive health benefits due to its natural effect on the body's nitrogen levels.
Bulk Nutrients Pre-Workout & Mental Support Supplements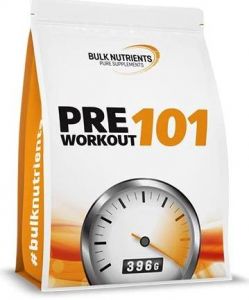 The pre workout and mental support supplements from Bulk Nutrients are designed to help with blood flow, delaying fatigue and encouraging endurance with the inclusion of stimulants such as caffeine to boost energy. Bulk nutrients also have a selection of pre workout supplements that are stimulant free. Some top performers from the Bulk Nutrients pre workout and mental support supplements range include:
Bulk Nutrients Pre-Workout 101: This pre-workout formula offers a sustained energy hit, gives you more focus during your workout, and is designed with athletes in mind. It is lactose and gluten free, suitable for vegan and vegetarian diets and also comes in an assortment of flavours: berry lemonade, fruit crush, grape orange and strawberry lime.
Bulk Nutrients Cognitone: This pre-workout formula is designed to help your mental performance, as well as physical, during a workout, exercise or any physical activity. It's lactose free, gluten free and suitable for vegans and vegetarians.
Bulk Nutrients Pump FX Capsules: If the convenience of taking capsules rather than a pre-workout shake is appealing, Pump FX capsules may be for you. Each capsule contains three key ingredients which are designed to help you increase the intensity of your training and pumps. It combines caffeine and Szhizandra to increase overall alertness and reaction times.
Bulk Nutrients Pre-Workout Non-Stim: This powder is 100% pharmaceutical grade pre-workout and contains no stimulants or carbohydrates. Instead it contains Beta Alanine to help beat fatigue, so you still maintain the intensity and duration of your workout.
Bulk Nutrients Capsules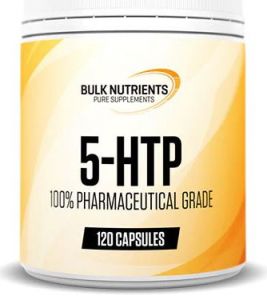 If powders and shakes aren't really your thing, Bulk Nutrients has a large range of capsulated supplements to help you achieve your goals, including assisting with weight loss, general health and muscle gain, among other things. Some of the bestselling Bulk Nutrients capsules are:
Bulk Nutrients 5-HTP Capsules: These pharmaceutical grade capsules are a natural supplement option which can help with the quality of your sleep, assist with anxiety and benefit your mood. Bulk Nutrients also says they can help with hunger suppression. They are free of lactose and gluten and are also suitable for vegan and vegetarian diets.
Bulk Nutrients ZMA Complex Capsules: The capsules contain Magnesium L Aspartate, Zinc Picolinate and Vitamin B6 and help with recovery by aiding in a better, deeper sleep.
Bulk Nutrients Burner Combination: These capsules contain a strong combination of Green Tea Extract, Sesamin – which is extracted from sesame oil – caffeine, Citrus Aurantium and Chromium Picolinate, which helps to achieve body composition goals when used properly, potentially suiting those looking to compete.
Bulk Nutrients Electrolytes & Carbohydrate Powders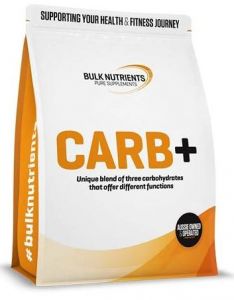 Bulk Nutrients have a large range of electrolyte and carbohydrate powders available, including Electrolyte Caps that give you the benefits, without actually containing any electrolytes, and Carb+, which is a blend of high performance carbohydrates that ensure sustained energy release, to help you get the most out of your workouts.
Bulk Nutrients Health and Wellbeing Supplements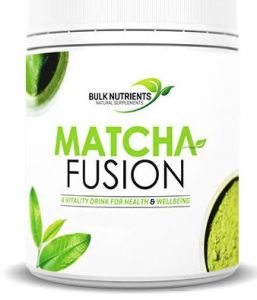 Aside from performance and protein powders and supplements, Bulk Nutrients offers a variety of products that are designed to assist with your overall health and wellbeing. Some of the key ingredients include vitamins and minerals, natural proteins and high quality natural extracts. A few highlights of the Bulk Nutrients Health and Wellbeing range include:
Bulk Nutrients Matcha Fusion: This powdered drink is designed to deliver a natural energy boost, along with antioxidants and vitamins to support your overall wellbeing. It combines green tea with vitamins C and E for additional health benefits, and comes in a refreshing tropical flavour.
Bulk Nutrients Red Fusion: This is a natural red superfood blend, made with natural fruit and vegetable powders to boost your energy and immunity. It's lactose free, gluten free and is suitable for vegans and vegetarians. Bulk Nutrients says that the red fruits and vegetables used in Red Fusion powder can support heart health, help to revitalise skin cells, ward off free radicals and have anti-ageing properties.
Bulk Nutrients Joint Complex: These capsules provide support for joints and are designed for those who compete in sports or training with a high risk of joint injury. They are lactose and gluten free, however they contain a combination of Glucosamine, Chondroitin and MSM to enhance the performance of those concerned about injury.
What other products does Bulk Nutrients sell?
In addition to an extensive range of sports and health supplements, Bulk Nutrients also sell clothing and merchandise online, including protein shakers, t-shirts and micro scales for dosing your powdered supplements.
Bulk Nutrients Shipping and Returns Policy
Bulk Nutrients charge a flat rate of $7 to ship anywhere in Australia, with costs depending on weight for shipping to New Zealand. All Australian orders under 3.5kg, or 2kg for orders to New Zealand, are automatically sent via Express Post.
If the products you receive are damaged or there's something wrong with them, send a photo of the item to Bulk Nutrients as soon as possible. From there, they will arrange to swap or replace the item. If you have changed your mind about a product, Bulk Nutrients says that you will only be able to return a single unit of a product. For example, if you order 10kg of Vitamin, you may only return one unopened bag. Visit the Bulk Nutrients website for more details about its returns policy.
Should I choose Bulk Nutrients protein supplements?
If you're in the market for a new brand of protein or energy supplement, there's a lot to consider to ensure that you make the right choice to suit your purpose and lifestyle. It pays to not only research into what flavours are available, but also the nutritional breakdown and benefits of the product to ensure you're getting the best fit for your fitness goals. Looking into the serving quantity, and the size of the tub can also help you make a decision, as you don't want to be running out of protein every few days.
If you want a wide range of variety when choosing your supplements, and you like to buy products in bulk, Bulk Nutrients offers a wide range of supplements for various purposes, from powders to capsules, in large quantities. The convenience of buying all your proteins, supplements and health and wellbeing products from the one place is definitely a selling point. Additionally, there's a rewards program for regulars who shop online, and the website has over 200 recipes so that you can experiment with your supplements and mix things up.
A small selection of Bulk Nutrients capsules and powders are also certified by HASTA and don't contain any ASADA/WADA banned substances or drugs, however its best to double check the individual item before you make a purchase, particularly if you're looking to compete at a high level. But overall, regardless of your fitness goals and diet preferences, Bulk Nutrients is worth looking into the next time you're hitting the gym.
Photo Credit: Mladen Zivkovic/shutterstock.com, Bulk Nutrients
About the author of this page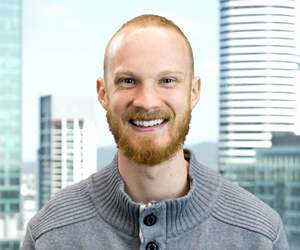 This report was written by Canstar Blue's Content Projects Lead, Dean Heckscher. He's our resident expert on all things automotive, health & fitness, streaming and more. Dean is also one of Canstar Blue's customer research report producers, helping to turn complicated subjects into easily-digestible information for our readers. He's passionate about helping consumers make better-informed purchase decisions on all manner of consumer goods and services.