Fact Checked
ALDI out-flexes the competition for protein supplement ratings
When it comes to hitting the gym and working out, what you put into your body could have more of an impact than how much weight you're throwing around, or how many kilometres you're running on the treadmill. But as many of us know, it can be tough to eat healthily, with plenty of fast-food options and office snacks lying in wait to undo all your hard work. In addition, understanding nutrition can be a tricky business, with finding the right balance enough to frustrate even fitness professionals.
Regardless of how familiar you are with the fitness industry, most will know that protein is often the key to getting your dream body, with the macronutrient playing a big role in building muscles and strength. And while foods including chicken and nuts can be easy to prepare, fitting in another meal isn't always a viable option, particularly if you lead a busy life outside the gym. As a result, supplements have become a gym kit essential for many, whether it's protein bars or powder for shakes.
While protein supplements can be convenient when you have one you like, finding the right brand in the first place is the tricky part, with the market bulging at the seams. That's why Canstar Blue produces an annual review of protein supplements, to find out which are rated best by the people who use them.
This year, we surveyed over 1,200 Australian adults about the protein supplements they purchased and consumed in the last six months. Respondents rated their respective brands on important factors such as effectiveness, taste, texture, flavour variety, packaging appeal, value for money and overall satisfaction.
Our latest ratings saw supermarket ALDI rated best for protein supplements, receiving five stars for overall satisfaction and all other categories, knocking Bulk Nutrients off the top for the first time in three years.
Shopping for Protein Supplements?
Bulk Nutrients offers a huge range of high quality protein powders including whey and plant based blends. Explore their new flavours today! Buy online and save!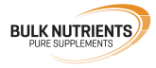 Shop Online Now
Best protein supplements brands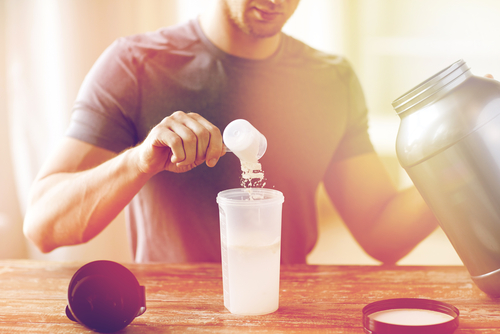 Here are the best brands for protein supplements in Australia, as rated by consumers in Canstar Blue's 2021 review:
ALDI
Bulk Nutrients
Vital Proteins
Aussie Bodies
Coles
BSC (Body Science)
Musashi
Sustagen
Atkins
Bounce
Nature's Way
ALDI topped our protein supplement ratings, scoring five stars for overall satisfaction and all other categories, including taste, effectiveness, texture, value for money, packaging design, variety of products and flavour variety. Bulk Nutrients was the only other brand to score a five star rating, earning joint top marks for variety of flavours. It was a mix of three and four star results for all other brands, with the majority of brands finishing on three stars for overall satisfaction, except for Bulk Nutrients, Vital Proteins and Aussie Bodies, who were rated four stars.
ALDI Essential Health Protein Supplements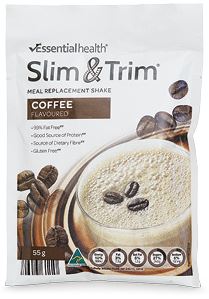 Regardless of what you're shopping for, ALDI seems to always come up with the goods, with protein supplements no exception. For your protein hit, ALDI Essential Health offers the Slim and Trim range, which includes powders and bars, although the range and flavours will be dependent on which store you visit.
One of the more affordable ranges on offer, you can pick up either a bar or individual powder sachets at ALDI and can expect an 18g protein hit from the 55g powder, with 15g protein intake from a 55g bar.
ALDI received five stars in all categories, including effectiveness, taste, texture, value for money and overall satisfaction.
Bulk Nutrients Protein Supplements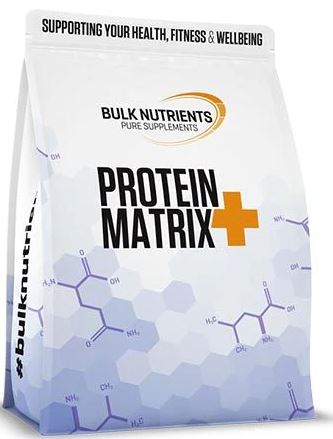 Bulk Nutrients is an Australian-owned and operated business, offering local gym-goers a wide variety of protein supplements, amino acids, pre-workout and weight loss shakes for all your fitness needs, including travel packs for when you need to squeeze in a workout on the go.
Bulk Nutrients' Whey Concentrate provides 23g of protein per 30g serving, while the Whey Isolate bumps up the protein to 26g per serving, with flavours including the likes of vanilla, chocolate and banana, with additional options such as peppermint slice and choc honeycomb for the sweet tooths out there. Other protein options include Mass Gainer, Protein Matrix + and vegan and vegetarian options, with protein pancakes, oats and beverages also available for when you need help at mealtime. Available through the Bulk Nutrients website, protein supplements are usually available in 1kg packets, but larger packets are also available in select product ranges.
Rated five stars for variety of flavours, Bulk Nutrients was rated four stars for all other categories, including texture, taste, effectiveness and overall satisfaction.
Vital Proteins Protein Supplements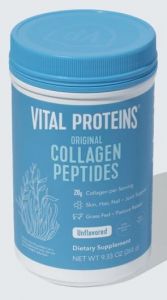 Founded in 2013, Vital Proteins focuses on collagen-based supplements, with powders, peptides, bars and drinks available for purchase. With supplements sourced from wild caught fish or grass-fed beef, Vital Proteins offer a number of peptides (a combination of amino acids) to help with overall health and recovery, in addition to a number of capsules for additional health and wellness benefits. Those after a protein hit may look for the Pro Series, which includes 25g of protein per scoop, while the Vital Performance range looks to also offer a 25g hit of protein, with Performance bars also available for those looking for something a bit more filling. Vital also offer the RECOVER range for post-workout needs, with powder and a ready-to-drink option also available. Vital Proteins is available to purchase online or through third-party retailers, although you certainly won't break a sweat with the tubs, with most weighing in under 600g of powder.
Vital was rated four stars for taste, value for money, texture and overall satisfaction, with three stars for effectiveness, packaging, variety of products and variety of flavours.
Aussie Bodies Protein Supplements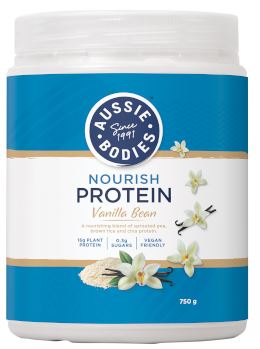 Aussie Bodies' range has grown to include a variety of supplement products, including bars, powders and ready-to-go shakes for all fitness types. Available at major supermarkets and pharmacies, Aussie Bodies is available in multiple size tubs, depending on the product. Aussie Bodies' protein powder range includes a number of products, including the Perfect Protein range, plus 100% whey protein. Aussie Bodies additionally offers plant protein and collagen + protein, ideal if you have specific needs. The Nourish protein powder contains 16.5 of protein per 30g serving.
For a quick on-the-go alternative, Aussie Bodies also provides 375ml shakes, available in the Lo Carb, Perfect Protein and Protein Revival ranges, with a number of flavours on offer. In addition to the protein powders and shakes, Aussie Bodies offers protein bars, which includes the Keto, HPLC, Nourish and Lo Carb varieties, which are available in packs and for individual purchase.
Aussie Bodies earned three stars for value for money and variety of products, with four stars for all remaining categories, including taste, variety of flavours, packaging design, effectiveness and overall satisfaction.
Coles Protein Supplements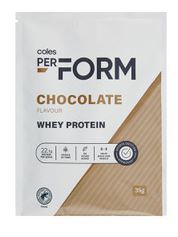 Revamping its protein range, Coles now offers the 'Perform' range of supplements, which includes whey and plant-based protein powders. Available as individual satchels for single-use, or as larger 750g packets, flavours include vanilla, chocolate, salted caramel and wild berry, with the larger packets costing $30. It also contains 22g of protein per 35g serving, providing a punch harder than some may expect from a supermarket homebrand.
Coles received three stars for effectiveness, texture, variety of products and overall satisfaction, with four stars for the remaining categories, including taste, value for money, packaging design and variety of flavours.
BSC Protein Supplements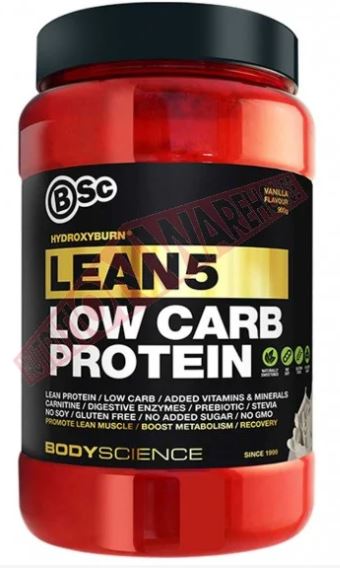 Another Australian company, BSC – otherwise known as Body Science – offers a wide variety of products, including compression clothing, as well as protein supplements. Available for purchase via its website, BSC is also on offer at supplement stores and major pharmacies.
BSC provides plenty of protein powders, including Lean Muscle, Low Carb, Whey Isolate (which contains 26g of protein per 33g serving), as well as a vegan protein option, giving shoppers plenty to choose from. Available in tubs of up to 3kg, BSC offers flavours such as vanilla, chocolate, peanut butter and espresso on select powders, with each powder gluten free.
For those looking for a quick option on the go, BSC offers a 450ml Muscle Protein Shake, available in flavours including chocolate, banana and espresso, with the shakes containing no artificial flavours or colouring, as well as being gluten and GMO free. In addition to protein shakes and powders, BSC offers a number of protein bars and balls to help those who are prone to snacking, which are available in multi-packs.
BSC received four stars for taste, texture, variety of flavours and packaging design, with three stars for value for money, effectiveness, variety of products and overall satisfaction.
Musashi Protein Supplements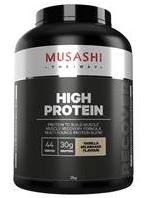 Musashi offers consumers a wide variety of protein products, including powders, bars and drinks for your fitness needs, with the company also offering meal plans and training tips on its website. One of the more well-known brands available, you can pick up Musashi supplements at select supermarkets and health food stores.
Musashi offers a range of powders, covering low-carb, mass gainers and 100% whey varieties, with the 100% whey offering 24g of protein per 33g serving. These are available in up to 3kg tubs, with Musashi offering a number of flavours per product. Similar to the powders, Musashi's protein bars are available in both low-carb and mass gainer varieties, with 375ml drinks additionally available for those on the go. Bars and drinks are available for individual purchase, or as multipacks.
Musashi was rated four stars for taste, texture, packaging and variety of flavours, with three stars for all remaining categories, including overall satisfaction.
Sustagen Protein Supplements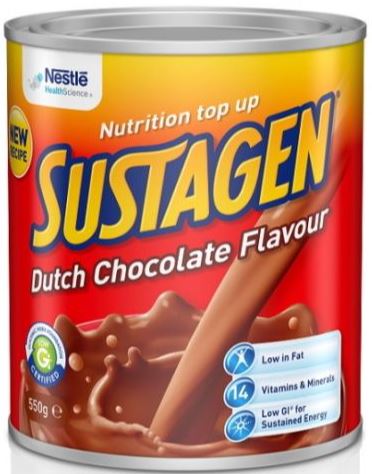 Operating under the Nestle brand, Sustagen offers consumers a variety of products to help make sure you're meeting your intake of vitamins and minerals. Its line-up features the Sport range, which includes a 15g of protein per 60g serving. While it may not provide as high a protein pack as other brands, Sustagen may be better suited for those just starting at the gym, or for growing kids.
The Sports range includes flavours including chocolate and vanilla, with both flavours coming in a 900g tub. Sustagen is widely available at most supermarkets and pharmacies, with the products also available online through the Sustagen website.
Sustagen rated four stars for taste, texture and packaging, with three stars for effectiveness, value for money, variety of products, variety of flavours and overall satisfaction.
Atkins Protein Supplements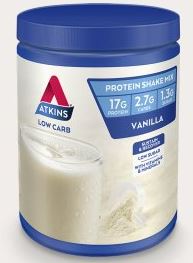 Atkins is a low-carb diet program which offers various protein snacks such as bars, shakes and other treats including chocolate covered nuts, bars, and brownies. The ready-shakes and Protein Plus ranges are available in 330ml and 400ml bottles, with a number of flavours available, with the Atkins range providing between 15g to 25g of protein per serving, alongside minimal carbs.
If you're looking to fill up with something solid, Atkins also offers a wide variety of bars, with flavours including the likes of caramel nougat, brownie, chocolate chip, honeycomb and Turkish Delight.
Atkins was rated three stars for effectiveness, texture, value for money, variety of products and overall satisfaction, with four stars for taste, packaging and variety of flavour.
Bounce Protein Supplements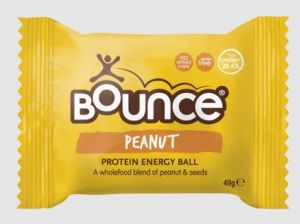 Healthy snacking company Bounce is all about helping Aussie families snack smarter, offering a wide range of protein snacks, balls and shakes, as well as keto low-carb bars, vegan bars and kid's powders. All Bounce products are said to be made with all-natural premium ingredients and contain a balanced nutritional profile to help you hit your macros and nutrient intake.
Bounce is best-known for its packaged whey protein balls, with each packed with 14g of protein per 49g ball. They come in a variety of flavour combinations, including lemon coconut, cashew caramel, cacao mint, mango macadamia and more.
If you're off dairy, there's also a small range of 'plant' protein balls available in similarly delectable flavours. Bounce snacks are sold in the health food section of major supermarkets, including Coles and Woolworths, as well as in most health food stores.
Bounce was rated four stars for taste, variety of flavours, packaging, texture and variety of products, with three stars everywhere else.
Nature's Way Protein Supplements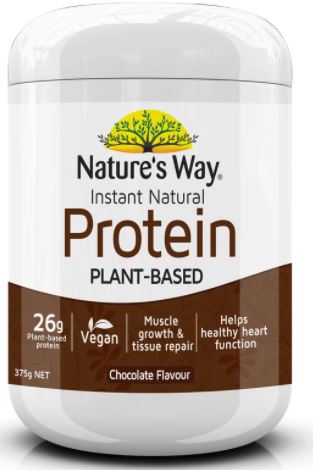 Known for its range of multivitamins and using natural ingredients, Nature's Way has also diversified into the protein supplement market, offering including vegan products and supplements with additional benefits, such as collagen.
Available for purchase online or at local supermarkets and pharmacies, the Nature's Way protein range includes 26g of protein per 35g serving, with additional products available, including specialised proteins like protein with super greens or protein with additional magnesium. Tubs are available between 300g, 375g and 400g depending on the product.
Nature's Way was rated four stars for packaging design, with three stars in all other categories, including taste and overall satisfaction.
Other protein supplement brands
The brands mentioned above are those which satisfied our survey sample criteria, but there are indeed also others on the market worth looking at. Here's a couple below.
Optimum Nutrition Protein Supplements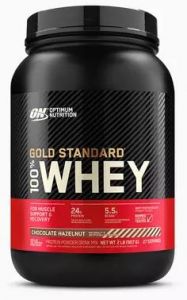 One of the most recognisable protein supplement brands worldwide, Optimum Nutrition has a wide selection of products, including its Gold Standard Whey, Casein, BCAAs, pre-workout and multivitamins, in addition to a number of bars and snacks.
Available in small 500g tubs up to 5kg packets, Optimum Nutrition's Gold Standard Whey (which contains 24g of protein per serving) comes in classic flavours such as chocolate, vanilla, strawberry, as well as flavours like cookies and cream, rocky road and birthday cake for those looking for a post-workout treat. If you're looking for something that packs a bit more of a punch than the Gold Standard, Optimum Nutrition offers Hyrdrolised Whey, which contains a purer form of whey protein with less fats, equating to 30g of protein per serve.

Celebrity Slim Protein Supplements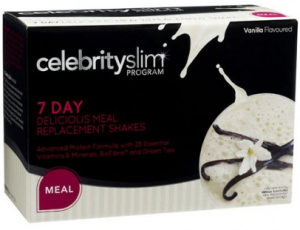 While primarily a weight loss program, Celebrity Slim offers a number of supplements that can help increase your overall protein intakewith most shakes containing 19g of protein per 55g serving. Offering a variety of shakes and bars, Celebrity Slim's products are primarily available online via its website, and generally come in packs to have you sorted for the week. There's also vegan, gluten-free and dairy-free options, with multipacks of snacks also available, including choc chip meal bars, which contain around 16g of protein per serve.
Protein Supplement Buying Guide
With the protein supplement bulging at the seams, it can be a bit daunting for some who are looking to explore supplements and the world of fitness for the first time. To be a good gym buddy, we've broken down some of the major areas you should look into before scooping up your next protein shake.
In this guide, we'll look at:
What do protein supplements do?
Protein supplements are essentially an easier, and more effective way, to get more protein into your diet. Protein is essential to helping your body function, keeping your muscles strong as well as increasing muscle mass, and is a key ingredient for anyone looking to get fitter, stronger or a mixture of both, (provided you put in the work).
As an artificial means of getting protein into your diet, protein supplements are able to supply higher intakes of protein than other foods, often without additional carbohydrates and fats. For example, a 31g serving of Optimal Nutrition 100% Whey (Vanilla) protein powder includes 24g of protein, 1g of fat and 4g of carbohydrates – which equals to 120 calories per serving. In comparison, a 100g serving of chicken breast will include 31g of protein, 3.6g of fats and 0g of carbohydrates, equating to a calorie intake of 165, according to the United States Department of Agriculture (USDA). To further put protein supplements into perspective, the USDA also outlines a 100g grilled rib eye steak includes 24g of protein, 22g of fats and 0g of carbohydrates, which is 291 calories per serving.
So when you add it up, Optimal Nutrition's 100% Whey packs more of a protein punch (and less of a fats hit) than meat at a smaller serving size, meaning that it can be a useful option for those who don't have time – or the stomach – for a full meal, or are looking for something that is full of protein without all the extras. While it may be hard to convince some to swap a juicy steak for a protein shake, if you're looking to bump up your protein intake, it may be worth looking into.
Types of protein supplements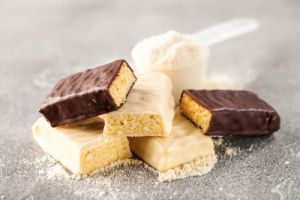 While a bodybuilder with a protein shake may be the first thing you think of when it comes to protein supplements, there are a number of options readily available for those looking to get a protein hit in, including ready-made drinks, protein bars as well as other snacks such as protein balls or other sweets. We asked our survey respondents what supplement type they last bought, with the results below:
Powdered (such as whey protein powder for shakes): 58%
Solid (such as protein bars or protein balls): 26%
Liquid (such as ready-made shakes and drinks): 13%
While we'd all have our preferences for how we get our protein fix, if you're on the fence about which brand to pick up the next time you're in need, check out our guides on protein powders and protein bars available, and which ones may be the best fit for your protein needs.
How much protein do I need?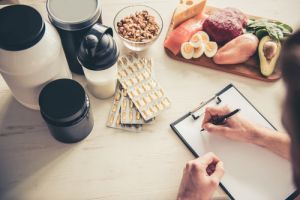 How much protein you should be having is a big topic of debate, with plenty of people weighing in with their opinions. At the end of the day, how much protein you should have in your diet will ultimately come down to how active your lifestyle is, what your body goals are, as well as a number of individual factors. So, while the big dog at your gym may recommend a certain amount of protein, if you're only just starting out in the weights section, chances are you'll need a different amount.
According to studies published within the CSIRO Protein Report, protein intakes vary depending on lifestyles, with 0.8g of protein per kilo of bodyweight recommended for those with sedentary lifestyles, while 1.6g per kilo is recommended for those with highly-active lifestyles, or those who require higher protein intakes. Similarly, if you're looking to bulk up (i.e. put on muscle and body mass) then increasing your protein intake will be the first step.
If you're not 100% sure about how much protein you should be adding to your meals, it's always best to consult your GP or a medical professional before embarking on a new health kick.
Can you have too much protein?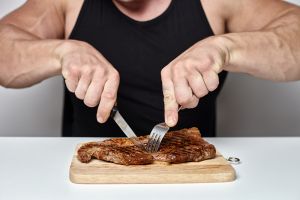 With protein playing an important role in building and maintaining muscle, the more you have the better, right? Potentially not. While many bodybuilders swear by high-protein intakes – and seemingly have the bodies to prove it – there is evidence, such as a study published by the Medicine National Institute of Health, that indicates high protein diets can put unnecessary pressure on the kidneys and liver, although another study published by the same institute, outlines that how much protein is too much protein will depend on the individual.
If you're worried about how much protein you should be getting in your diet, it may be worth consulting with your GP, or a nutritional expert before beefing up your diet.
What's Australia's favourite protein flavour?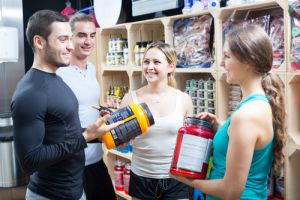 While most of your focus will be on whether or not your protein supplement works, swigging down something that doesn't taste great makes getting your protein intake a lot harder than it needs to be. Thankfully, most brands offer a wide variety of flavours to entice you, with some sticking to the classic chocolate or vanilla flavours, while others are more adventurous with flavours, such as 'birthday cake' available as an after-gym treat.
But which flavour do Australians prefer? We asked our survey respondents what their favourite flavour of protein supplements is, with the classic flavours coming out on top:
Chocolate: 30%
Vanilla: 24%
Coffee: 7%
Strawberry: 7%
Banana: 6%
Caramel: 6%
Choc Mint: 6%
Cookies & Cream: 6%
Peanut Butter: 5%
Cheesecake: 2%
Birthday cake: 2%
How many calories are in protein?
Similar to carbs, protein has four calories per gram, while fat has nine calories per gram. That's why you will have to keep an eye out for what your protein supplement is made of, because you don't want to be filling up on something that doesn't help you reach your body goal!
A typical 30g scoop of Whey Protein Isolate (WPI) has about 470kj (or about 110 to 120 calories)
A WPI 30g scoop should ideally have about 25g of protein and minimal sugars and fats
Whey Protein Concentrate (WPC) has slightly less protein content per 30g, but is a more densely-packed form of protein, allowing more powder per scoop. Other vegetarian and vegan-friendly proteins, such as pea or hemp proteins, are generally lower in protein content again, at around 15-20g per 30g scoop.
Similarly, protein bars can also vary, although are generally between 10-15g per 60g bar, although some have as much as 25g.
To get the best bang for your buck, your protein supplement should ideally have as much protein per serving as possible, while being low in carbs and fats, although this will also be dependent on what you want out of your protein supplement, as you may not mind having a few extra carbs to fuel a big gym session.
Does protein powder expire?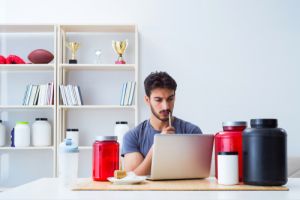 Getting to the gym on a consistent basis can be tough, especially when life gets busy. So, if you've missed the gym, is that tub of protein powder you bought ages ago still good to take? While it doesn't expire or go off like other foods do, protein powder can lose its effectiveness over time in a process known as Maillard Browning, which is when protein reacts with left over sugar from when the Whey protein is extracted from milk.
The best way to tell if your protein powder has lost its edge is to taste test. So, if you're triple choc protein powder tastes closer to cardboard than chocolate, it might be time to throw it out and stock up some new supplements. If you're not willing to taste test, most supplements will also have an expiry date for you to keep an eye on.
What's the best protein supplement for kids?
Being a kid can be a fun time, but with so many physical issues we encounter in adulthood beginning in childhood (such as back issues from not sitting up straight), it can be a time where we'd wish we starting taking care of our bodies earlier. But when it comes to building muscle, can you be too young to start?
The short answer is yes and no. While taking protein supplements as a child or teenager may help promote muscle growth, there may be a number of negative side-effects or long-term issues from doing so, as the teenage body is already going through multiple changes, growth spurts and chemical reactions, meaning adding protein supplements into the mix too early may interfere with some of the body's natural progression.
Just like every adult, not every child or teenager will need a protein supplement to help promote health and fitness, although those who are heavily involved in sport may benefit from a supplement that focuses on recovery, with some brands offering a kids range of products that have smaller intakes of protein to help promote healthier eating habits and fitness programs. However, it's always best to consult with a doctor or medical professional before your child starts taking a protein supplement, as you may end up doing more harm than good if their body hasn't finished growing.
Which protein supplement should I use?
There's a lot more to a protein supplement than simply how much protein it's packing, with the levels of fat, carbs and ingredients also important to consider before you hand over your hard-earned money. In addition to taste and texture, factors such as price and even how easily you can get your hands on each particular brand will also influence which supplement you go with. And while the beast in your gym may recommend a certain brand, it may not be the best fit for you as you may have different body goals, as well as require different intake levels, meaning there isn't a one-size-fits-all approach.
Ultimately, which protein type and supplement brand you choose will be your own personal decision, but researching what's out there, and looking into the nutritional information of each product, can help ensure you see results you want before summer comes around.
About the author of this page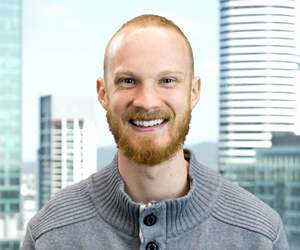 This report was written by Canstar Blue's Content Projects Lead, Dean Heckscher. He's our resident expert on all things automotive, health & fitness, streaming and more. Dean is also one of Canstar Blue's customer research report producers, helping to turn complicated subjects into easily-digestible information for our readers. He's passionate about helping consumers make better-informed purchase decisions on all manner of consumer goods and services.
Photo Credit: Syda Productions/Shutterstock.com, Monkey Business Images/Shutterstock.com, NatalyaBond/Shutterstock.com, George Rudy/Shutterstock.com, PICADORPICTURES/Shutterstock.com, lakov Filimonov/Shutterstock.com, Elnur/Shutterstock.com.