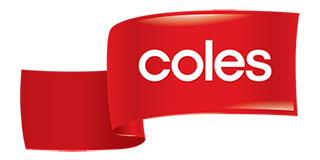 Review of Coles Sunscreen
Australian-made for protection against the intense Australian sun, Coles sunscreen is an affordable option for keeping the whole family sun-safe. Is it the best suncare option for you? Find out with Canstar Blue's review of Coles sunscreen.
While you may imagine that cheap equals bad, all sunscreen products in Australia and New Zealand are held to the same regulatory standards. That being said, not all sunscreens are equal in terms of efficacy in matching UV protection with comfort. Read on to find out whether Coles meets the bar for affordable family sunscreen.
Everyday Sunscreen
Coles Everyday Sunscreen SPF 50+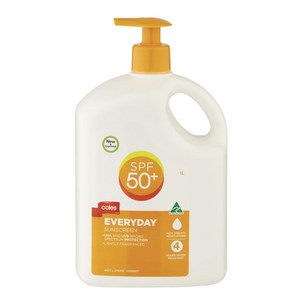 The main sunscreen product by Coles is a lightly fragranced, non-greasy moisturising formula that is said to leave your skin feeling smooth and nourished. It comes four hours water resistant for long-lasting protection against the harsh Aussie sun.
Sizes available:
100mL tube
500mL pump bottle
1L pump bottle with handle
Coles Light Feel Sunscreen SPF 30
As with the Everyday formula, the Coles Light Feel Sunscreen is lightly fragranced and four hours water resistance. The difference is that this formula absorbs quicker and feels light as a feather while keeping skin healthy and moisturised. This may be a good choice for those who hate that feeling of sunscreen on their skin.
Sizes available:
Face Sunscreen
Coles Sunscreen For Face SPF 30+
Designed for use on the delicate skin of the face and suitable for wearing under sunscreen, the Coles face sunscreen can be worn every day. It's dermatologically tested, fragrance free, and is an ultra-light feeling moisturising formula to keep your face safe from UV damage.
Sizes available:
Kids Sunscreen
Coles Kids Sunscreen SPF 50+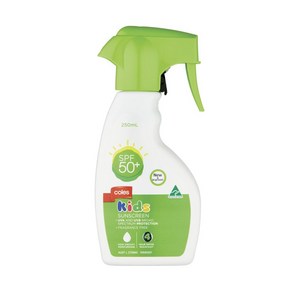 It can be tough trying to convince little ones to get on board with wearing sunscreen. Making application more fun could help take the headache out of getting the family ready for a day enjoying the great outdoors. The Coles Kids Sunscreen formula is dermatologically tested, fragrance free and non-greasy so it doesn't bother young skin. It's also moisturising to help fight back against the drying effects of sun and heat. With 4 hours water resistance, little mischief makers can get up to all kinds of adventures without compromising their sun safety.
Sizes available:
After Sun Care
Coles After Sun Aloe Vera Gel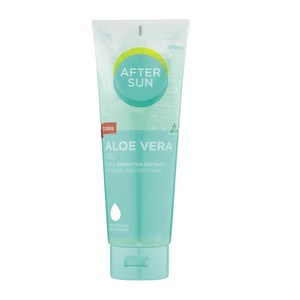 Skin can be left feeling dry and tight after exposure to the sun and elements. The Coles After Sun Aloe Vera Gel can be used regularly regardless of sun exposure to keep skin feeling soft. The formula contains green tea extract and has a cooling, soothing effect on the skin. Keep your tube in the fridge for an extra fresh feeling on application.
Sizes available:
Should I use Coles sunscreen?
Coles keeps it affordable and simple with its sunscreen range, which can be a big plus for consumers turned off the hefty price tag of many brand-name sunscreen products. While the Coles sunscreen product range is limited, both in specialty formulas and application types, the most common sunscreen needs are covered. If you're looking to save money, Coles sunscreen is most likely worth giving a go unless you have quite particular skincare needs.
About the author of this page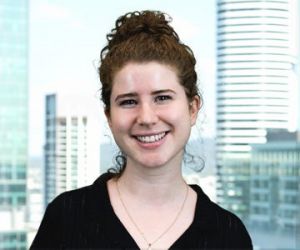 This report was written by Canstar Blue's Content Producer Luciana Lawe Davies. She writes about streaming, appliances and consumer products and services. Luciana enjoys bringing readers the best in what's on TV and at the shops, including the best deals and latest reviews.