The Man Shake (Weight Loss) Review & Guide
"Lose the beer gut without losing all the beers!" That's the message from the people behind The Man Shake – a meal replacement program that has become popular with a number of Aussie men. But what does the program actually involve?
What is The Man Shake?
The Man Shake is described as a dietician-formulated meal replacement, specifically made for men, that contains high-quality protein, low GI carbohydrates, fibre, vitamins and minerals. It's also said to provide a natural fat burning formula to help men lose weight. But unlike a number of weight loss shakes, the brand warns people from substituting all meals with this particular meal replacement. Rather, The Man Shake range is designed to encourage men to make healthier choices and develop a new way of eating that is sustainable long-term. Exercise is also not required as part of the weight loss program because, as the brand claims, the body is apparently largely shaped by what we eat and the contents of each shake is supposedly enough to help lose that extra "spare tyre".
The Man Shake range is exclusively sold through their online website and specific retailers. Check out an example of what a weekly plan on The Make Shake weight loss program should look like: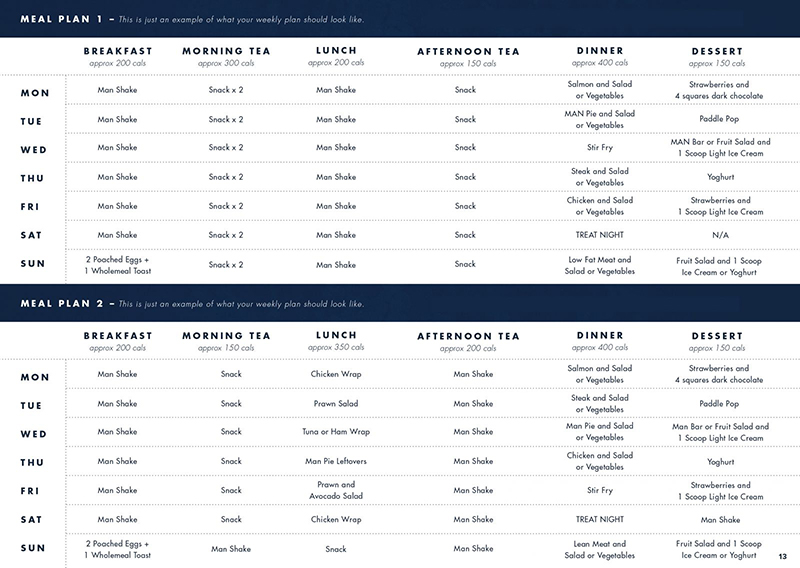 The Man Shake Range
Most of The Man Shake range is available as part of a pack, typically offering a shaker and The Man Bar along with the weight loss shake. The meal replacement drinks can cost between $39.95 and $214.75, keeping in mind most items are a set pack.
The Man Shake — One Week Supply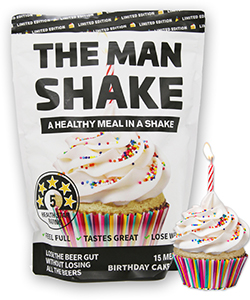 The Man Shake is said to provide Aussies a "natural belly blaster formula" which apparently includes 25 vitamins and minerals to help you meet your daily recommended nutritional requirements. The weight loss shakes are also said to contain probiotics and prebiotics for a healthy gut, protein and fibre to reduce cravings, and low sugar to maintain energy levels. The Man Shake — One Week Supply includes a week's worth supply with two shakes per day. Flavours include chocolate, vanilla, banana, strawberry, caramel, choc mint and coffee.
The Man Shake Chocolate Super Greens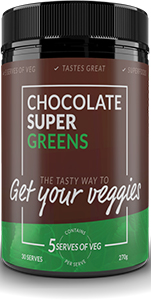 If you're really struggling to eat your veggies, one scoop of The Man Shake Chocolate Super Greens is claimed to be equivalent to five serves of kale, broccoli, spinach, spirulina, acai and goji berries. One tub provides 30 servings and is the priciest individual weight loss shake by the brand.
The Man Fuel Shake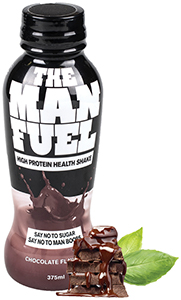 The Man Fuel is a full meal replacement that's designed for people who need something convenient while on the go. It's described as a healthy drink that's packed in protein and low in sugar. The Man Fuel comes in a 12-pack with available flavours including iced coffee and chocolate.
The Man Shake — Maintenance Pack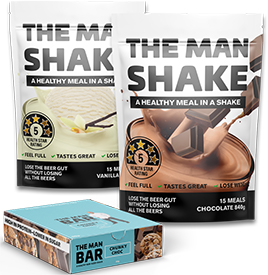 The Man Shake — Maintenance Pack provides a month's worth of its meal replacements, with one shake per day. While offering different flavours to The Man Shake — One Week Supply, the weight loss shakes in this pack still use a similar formula and is stated to provide the right amount of protein to help build muscle after a workout. Flavours include chocolate, vanilla crunch, choc mint and choc hazelnut, and choc peanut butter. Each pack includes two packs of The Man Shake in two of your chosen flavours, with 15 servings per bag. The set also comes with a pack of the brand's protein bars.
The Fast Weight Loss Pack is a similar set which includes four bags of the meal replacement and three boxes of the Man Bar. This retails for $299.65.
The Man Shake Vegan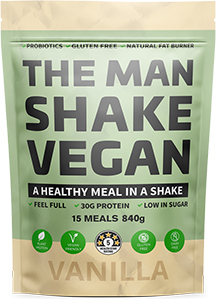 Since the usual formula for The Man Shake contains milk, the brand has created an alternative option for vegans. The dairy-free plant-based protein shake is claimed to be specially designed for optimal gut health by making the drink without "artificial nasties" and adding prebiotics and probiotics to the mix. Described as a "shake that doesn't taste like muddy water", the vegan-friendly meal replacement is also stated to be gluten free and low in sugar. Each pack comes with 15 'meals' in either chocolate or vanilla.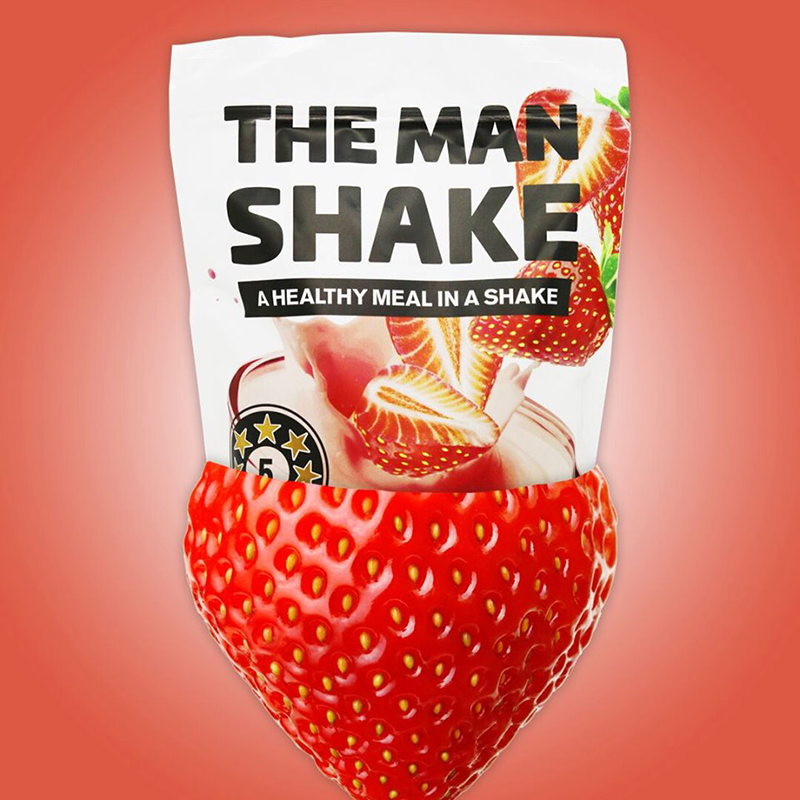 Is The Man Shake worth the money?
The people behind the Man Shake know that losing weight and eating healthy isn't always easy, especially when you're constantly busy or just not quite ready to give up your favourite beer forever. But the brand is still a firm believer in the motto, "you are what you eat". That's why many of its meal replacement shakes are aimed at meeting your daily recommended nutritional requirements with added vitamins and minerals.
Products like The Man Shake Chocolate Super Greens also apparently contain up to five serves of greens including kale and broccoli to make sure you're getting your dose of veggies. The Man Shake additionally offers The Man Fuel for men who need something more convenient and might not have a shaker bottle on hand.
To make sure you're getting the best weight loss shake for you, don't forget to check out our reviews to compare The Man Shake with a number of other brands on the market.
About the author of this page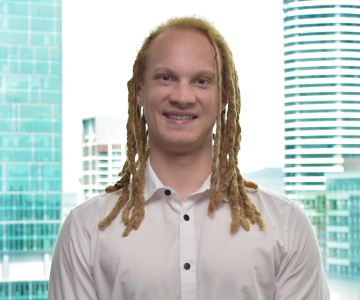 This report was written by Canstar Blue's Content Projects Lead, Dean Heckscher. He's our resident expert on all things automotive, health & fitness, streaming and more. Dean is also one of Canstar Blue's customer research report producers, helping to turn complicated subjects into easily-digestible information for our readers. He's passionate about helping consumers make better-informed purchase decisions on all manner of consumer goods and services.