Nature's Way Vitamins Review & Guide
Nature's Way provides a wide selection of supplements claimed to combine traditional and modern medicine. From babies to grandparents, its products are said to support people of different ages and with a variety of health needs. The product range includes Kids Smart, Vitamins, Vita gummies, Restore, SlimRight, SuperFoods and healthy drinks. To help you make sense of what's on offer, we have created a list featuring the different products currently available from Nature's Way.
Range of Nature's Way Products
Nature's Way offers an extensive selection of health supplements. It focuses on providing support for a range of concerns, including:
50+ health
Joint and mild arthritis
Bone and muscle
Brain function
Memory
Sleep
Digestion
Energy
Stress
Everyday health
Eye health
Kids health
Women and men's health
Sports and fitness
Nutrition
Weight management
Kids Smart

Nature's Way provides a number of kid-friendly options claimed to give children the nutritional boost they need every day. These flavoured products are said to target a number of concerns including brain function, eye health, cognitive development and cardiovascular health. The vitamin supplements are available as gummies, capsules, liquid drops, milk buttons and chocolate balls.
For parents looking for supplements to fill any nutritional gaps, products like Kids Smart Vita Gummies Multi-vitamin are claimed to contain essential vitamins and minerals needed for healthy development. This includes vitamin C, vitamin D, and vitamins B3 and B12. These are said to provide various benefits including healthy immune function, muscle support, as well as strong teeth and bones. There are also products like Kids Smart Drops Vitamin D3 and Kids Smart Drops DHA which come in drop form. These can be added to food, juice drinks, or put directly into the child's mouth. Drops are said to be ideal for children aged seven months and older. Similar products include Kids Smart Omega-3 Fish Oil and Kids Smart Burstlets Complete Multivitamin.
Kids Smart Drops Probiotic, Kids Smart Milk Buttons, and Kids Smart Probiotic Chocolate Balls are also some of the probiotic products available, claimed to improve a child's immunity.
Vitamins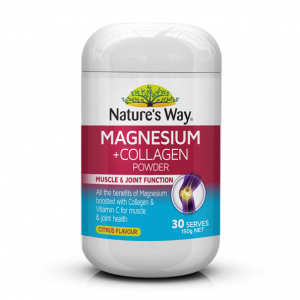 Most Nature's Way products include vitamins which are claimed to promote muscle and bone health, reduce tiredness and fatigue and support colon and gut health. These supplements come in the form of capsules, powder, gels and chocolate balls.
If stiffness or cramping is waking you up during the night, or if you're looking to find relief from sore muscles after a workout, products like Nature's Way Magnesium Gel + Arnica may be able to help you. Magnesium is said to play an important part in nerve and muscle function, calming nerves, reducing tiredness and fatigue, and energy production. Similar products include Nature's Way Magnesium + Calcium, Nature's Way Magnesium + Collagen Powder, and Nature's Way Joint Restore Triple Action which are also stated to build bone density and support joint function.
Products like Nature's Way Trinovin Prostate are also available for men who are experiencing urination discomfort relating to prostate health. Some of the problems are said to include increased urination at night, more frequent urination and weaker or broken urine stream.
SuperFood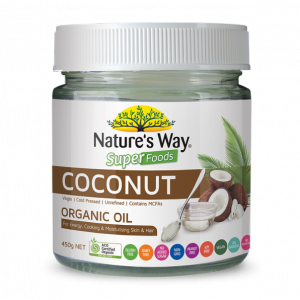 Nature's Way provides a wide selection of superfoods claimed to support different health concerns. For people looking to use oil in a healthier way, Nature's Way Super Coconut Oil is said to promote healthier hair and skin, as well as support general vitality and wellbeing. The multipurpose oil is claimed useful for moisturising the skin, conditioning the hair or removing makeup, as well as baking, grilling and basting food. Similar products include Nature's Way Chlorophyll Detox, which Detox may be ideal for adults interested in detoxing and cleansing the body.
There are also a range of ingredients which can be added to smoothies or desserts for an extra boost of nutrition. Some of these include cacao nibs, maca powder and acai berries.
SlimRight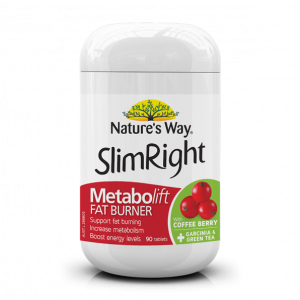 SlimRight shakes from Nature's Way are available in a range of flavours and focus on different aspects of weight loss. SlimRight Skinny Gut Probiotic Shake is claimed to be the first weight loss shake to feature weight loss probiotics. This meal replacement is said to include fibre, vitamins and minerals to provide a complete nutritional meal. Other products like Nature's Way SlimRight Detox n' Burn and Nature's Way SlimRight Metabolift are apparently made to complement a calorie controlled diet or an energy reduced diet and regular exercise. These are said to focus on increasing metabolism and support the body in burning fat and boosting energy levels.
Adult Vita Gummies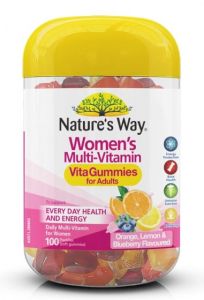 If large fish oil capsules aren't for you, Nature's Way offers vitamin gummies for adults. Available in a range of colours, these focus on a range of issues like nutritional deficiencies, gut health, immunity and general wellbeing.
For daily support, Nature's Way Multi-Vita Gummies for Adults contain a number of vitamins said to provide a range of health benefits. Some of these include immune support, and bone and muscle support. It is also claimed to promote healthier skin, heal wounds, and protect cells from free radical damage. Each bottle contains gummies in different flavours including lemon, raspberry and strawberry. There are also gummies to boost specific nutritional deficiencies. Some of these focus on giving a boost of omega-3, vitamin C, vitamin D3 and magnesium. Multivitamin gummies for men and women are also available.
Restore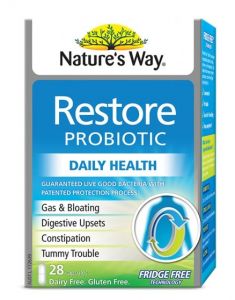 The Nature's Way Restore range is said to balance the level of good bacteria in the digestive system which can be affected by factors such as stress, illness, poor diet and alcohol. The probiotics are stated to restore gut balance, promote a healthy immune system, and support digestive and intestinal health. The products are similarly claimed to alleviate symptoms including gas, bloating and constipation. Some of the range includes Nature's Way Probiotic 60 Million, Nature's Way Restore Probiotic Chocolate Balls, Nature's Way Restore Probiotic Daily Health and Nature's Way Probiotic Bowel & Colon Health. These probiotics are available in the form of capsules, powder and chocolate balls.
Drinks

If you're feeling thirsty, Nature's Way offers a few health drinks claimed to contain naturally occurring probiotics, enzymes and other nutrients. These are available in a range of flavours and said to improve body wellness and balance. Some of the drinks include Nature's Way Tumeric Fusion, Nature's Way Probiotic Water Coconut Lime and Nature's Way Kombucha Tropical.
Is Nature's Way the vitamin brand for you?
From urination discomfort to weight loss, Nature's Way offers a wide selection of products claimed to suit a broad range of health needs. The supplements support different health concerns, including brain function, immune function, sleep, intestinal support, nutrition and stress.
For children, the Kids Smart range offers supplements generally suitable for children who are at least one year of age. Drops are available for children aged seven months and older. Many vitamins are available in the form of chewables, milk buttons or gummies. Adults can enjoy similarly fun vitamin supplements as a number of these products include gummies and chocolate balls.
Whether you're looking to relieve tummy trouble or boost your daily nutritional intake, make sure to check the Canstar Blue website to see what else other brands have to offer. There are plenty of helpful ratings and reviews to help you decide which supplement is best for you. And be sure to ask your doctor before taking any new supplements.
About the author of this page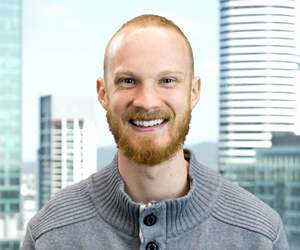 This report was written by Canstar Blue's Content Projects Lead, Dean Heckscher. He's our resident expert on all things automotive, health & fitness, streaming and more. Dean is also one of Canstar Blue's customer research report producers, helping to turn complicated subjects into easily-digestible information for our readers. He's passionate about helping consumers make better-informed purchase decisions on all manner of consumer goods and services.