BioCeuticals rated best for multivitamins
One day humans will be so busy that all our food will come in tiny little pills consumed three times a day. But until then, we'll continue to eat our regular meals, and those with a particular vitamin deficiency will look for the nutrients they need through various dietary supplements. It isn't always easy maintaining a healthy, balanced diet – packed with all the fibres, proteins and minerals we mere mortals need – which is why many of us turn to multivitamins in search of a helping hand.
Professional opinion will presumably always be divided over whether or not vitamin supplements serve any real purpose, but our latest multivitamins review found that 57% of Aussie consumers who take them are convinced they are good for their health (i.e. they feel better for taking them). But it's worth saying this number continues to drop – from 79% in 2019 and 85% in 2018. The number of respondents who said they can notice a difference if they don't regularly take their supplements also dropped by almost half to 27% from 56% a year earlier.
Is this a placebo effect in action? Whatever the case, Canstar Blue isn't here to cast aspersions, but to reflect what consumers are thinking about the multivitamin brands on sale in Australia right now. We've surveyed more than 1,300 adults who take multivitamins to find out what they think about the products they buy in regards to the perceived effectiveness (which is, of course, largely subjective), taste, ease of consumption, availability, value for money and overall satisfaction with the brand.
Eleven major brands received the minimum sample size to be included in this review, with BioCeuticals the best rated overall. It replaces Berocca at the top of the table after its four-year run of success. This year, BioCeuticals was the only brand to earn five stars for overall satisfaction, as well as effectiveness. It achieved a respectable four stars on taste, ease of consumption and value for money, but only managed three stars for availability.
Shopping for Protein Supplements?
Bulk Nutrients has been rated #1 for Customer Satisfaction in the Canstar Blue Protein Supplement Category two years in a row! Offering $7 flat rate shipping in Australia.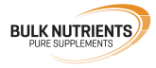 Shop Online Now
Best-Rated Multivitamins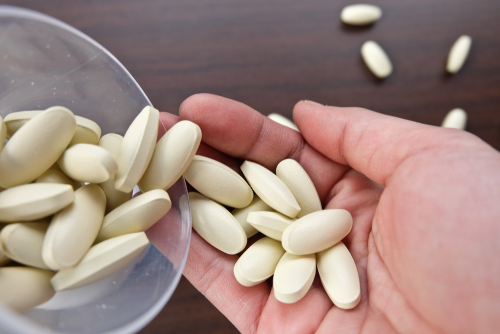 The 11 brands in our 2020 multivitamins review were rated in the following order for overall customer satisfaction:
BioCeuticals
Berocca
Cenovis
Blackmores
Centrum
VÖOST
Nature's Way
Elevit
Swisse
Nature's Own
Bioglan
After reigning as the number one multivitamin brand for the past four years, Berocca is stepping aside to welcome a new champion. This year's winner BioCeuticals came up strong, recording top marks for both effectiveness and overall satisfaction.
Berocca slipped into second place on four stars, although still managed to beat BioCeuticals with five stars when it comes to taste, ease of consumption and availability. The majority of the remaining brands similarly finished with four stars overall, except Bioglan on three. Other notable results included Cenovis and VÖOST scoring top marks on value for money, with Cenovis also earning five stars for availability.
Read on as we reveal more findings from our research and answer some of the key questions you should be asking before going out to buy multivitamins.
What's in multivitamins?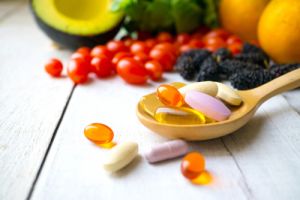 So, what's actually in multivitamins? While it will vary from brand to brand, most multivitamins will – not surprisingly – contain multiple vitamins claimed to help ensure your body is functioning properly. In most cases, multivitamins will include vitamins A, C, D, E, K, B1, B6 and B12, as well as calcium, iodine and zinc. Some multivitamins include doses of lesser-known minerals and vitamins, such as chromium, selenium and lutein, with each brand offering the recommended daily intakes (RDIs) on their websites and packaging.
Why do Aussies take multivitamins?
There's plenty to consider when it comes to finding the right brand for your supplement needs, with more than half of the Aussies we surveyed (55%) trying more than one brand of multivitamin. But it seems fewer Aussies are choosing to shop around after finding a brand they like, with the number of survey respondents who said they've tried more than one brand dropping hugely from 86% last year.
Our latest survey also found that 34% of respondents take more than one type of vitamin supplement. And considering 48% expect to be taking them for the foreseeable future, it's worth comparing your options and finding the right supplements at the right price.
We asked respondents to our survey about their reasons for taking multivitamins, and found:
71% take them to support overall health
49% take them to boost their immune system
27% take them because they have a vitamin deficiency
7% take them because friends or family do
It's important to consult a doctor or other health professional before radically changing your diet or taking vitamin supplements.
Multivitamins
BioCeuticals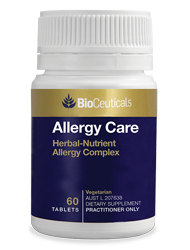 Owned by Blackmores Limited, BioCeuticals is a practitioner-only vitamin brand that's claimed to be Australia's leading provider of nutritional and therapeutic supplements. It offers what's described as "high quality integrative medicines" to health practitioners with the aim of "raising the standards of natural-based therapies". The product range includes a variety of multivitamins targeting concerns such as allergy care, cough relief, cognition support, eczema, menstrual pain and kidney health. BioCeuticals also has a number of options for kids with its line of ArmaForce For Juniors.
BioCeuticals achieved five stars for overall satisfaction and effectiveness, with four stars on taste, ease of consumption and value for money. It rated three stars for availability.
Berocca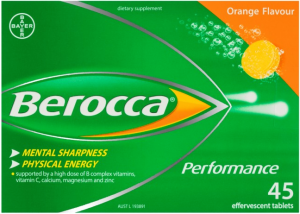 Instead of swallowing pills, Berocca gives you your vitamin fix with a drink. Pop a Berocca tablet into a glass of water and it will quickly dissolve to create a flavoured fizzy drink, containing B vitamins, vitamin C, magnesium, calcium and zinc. The original 'Berocca Performance' supplement comes in three flavours – orange, berry, and mango & orange. It also comes in fizzy chewable tablets (in orange fresh and berry burst flavours) and traditional film-coated tablets. Berocca Boost tablets add in guarana extract for the caffeine equivalent to a cup of coffee.
For a vitamin boost on the go, Berocca has rolled out 'Twist n Go' options, which drops the tablet into a bottle of water when you twist the lid. Berocca is also sold in small tubes of 15 in durable packaging for keeping in your bag. Readily available at both supermarkets and pharmacies, Berocca's take on getting your intake of vitamins seems to have gathered plenty of fans.
Last year's winner slipped into second place in our latest ratings, but still earned five stars for ease of consumption, taste and availability. It also scored a respectable four stars for overall satisfaction, effectiveness and value for money.
Cenovis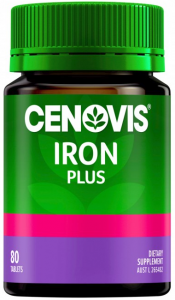 Cenovis focuses on family health, including children's multivitamins and a wide variety of supplements designed for different health needs, including digestive issues, energy and stress, immunity-building and omega 3. With individual ranges for men, women and children, Cenovis offers plenty for households, with chewable tablets, fizzy chews and sprinkles also available for those who are a bit fussy when it comes to taking their medicine, with the full range available at pharmacies around Australia.
Despite receiving a four-star rating for overall satisfaction and ease of consumption, Cenovis managed to earn five stars on value for money and availability. It also received three stars for effectiveness and taste.
Blackmores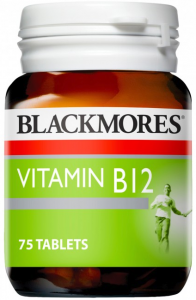 Blackmores claims to have combined traditional herbal medicines with the latest research in nutrition to develop its natural health product range. Founded by naturopath Maurice Blackmore more than 80 years ago, the brand maintains strong ties to naturopathy with a free Naturopathy Advisory Service.
The product range covers many health concerns, such as eye, brain, heart, immune system, digestive, skin and joint health, as well as probiotics, omega 3s, pregnancy, weight management and superfoods. Its multivitamins range cover men's, women's and children's health. Its products targeted at kids include multivitamins for teenagers, chewable fish oil, immunity supplements, cough syrup, and infant formula. Blackmores even has a large range of pet health products, so every member of the family is covered.
Blackmores achieved four stars for overall satisfaction and most other categories, including effectiveness and value for money. The brand scored three stars for taste.
Centrum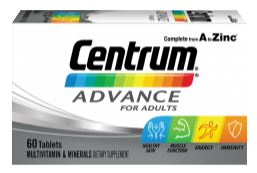 Said to fill the nutritional gaps in your diet, Centrum's range of supplements includes the original 'Centrum Advance', plus other special formulas with ingredients targeted towards health for women, men, over 50s and kids, in addition to specialised products to improve eyesight, cardiovascular health, as well as physical and mental energy.
The children's range includes chewable multivitamins, chewable fish oil capsules and liquid iron mixture, with gummies and chewables for adults also available. A previous winner of Canstar Blue's multivitamins category, Centrum is available at both pharmacies and supermarkets around Australia.
Centrum was rated four stars for overall satisfaction, as well as value for money, ease of consumption and availability. It scored three stars on effectiveness and taste.
VÖOST

Established in 2013, VÖOST is a fairly new entry into the multivitamin market. The company claims it aims to provide "the widest range of premium effervescent vitamins and minerals which are affordable yet don't compromise on taste or quality". VÖOST's multivitamin effervescent range targets concerns such as bone & teeth strength, energy production, immunity, urinary tract health, skin health, cold symptoms, joint health, nerves & muscles, reproductive system health and general wellbeing. These come in a variety of flavours, including blood orange, raspberry and citrus. For active Aussies looking for a boost, the brand also has a sports hydration range in either lime or orange flavour.
VÖOST managed to get a five-star rating for value for money, and earned four stars for availability, taste, ease of consumption, effectiveness and overall satisfaction.
Nature's Way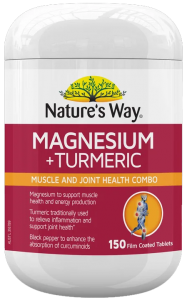 Nature's Way provides a broad spectrum of health supplements, including superfoods, sport and fitness, and weight loss/management products. Claimed to combine both traditional and modern medicines, plus its commitment to innovation, Nature's Way aims to cater to the vitamin needs of all Australians.
Providing plenty of ways to get your kids to take their vitamins – with supplements coming in the form of drops, milk buttons, chewable capsules, powders, yoghurts and chocolate balls – Nature's Way also makes baby formula. For adults, it offers herbal and wholefoods mixtures such as capsules and powders, claimed to address a broad spectrum of health concerns, including arthritis, bone strength, brain health, immunity, digestion, stress, and cardiovascular health.
Nature's Way earned a four-star rating for overall satisfaction, as well as availability, taste, ease of consumption and value for money. It got three stars for effectiveness.
Elevit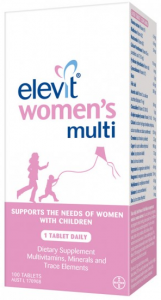 Elevit claims to be Australia's No.1 pregnancy multivitamin, with several products targeted at women at all stages of motherhood, including those trying to conceive, those who are pregnant and those who are breastfeeding. Elevit says it offers supplements to help meet the increased nutritional needs of women at all stages, plus those now with children, while also providing a supplement targeted at male fertility, said to maintain sperm health for couples planning pregnancy. Elevit is usually available at pharmacies around Australia, with the Women's Multi range additionally available in supermarkets.
Elevit received a four-star rating for overall satisfaction and availability. However, it rated three stars in most categories – taste, ease of consumption, effectiveness and value for money.
Swisse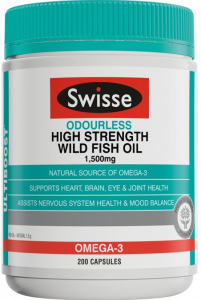 The Swisse philosophy is described as "people, principles and passion before profit". It produces a broad range of multivitamins, dietary supplements, sports nutrition products, skincare and functional foods. Its multivitamins range brings a particularly large number of women's products, tailored for those aged 50+ and 60+, teenagers, as well as for those with specific health concerns and needs, including pregnancy, iron deficiency, menopause and many more.
There are also a number of men's and children's multivitamins on offer from Swisse, with the brand also offering plenty for those who like to keep active on the sports field. Swisse products are readily available at your local pharmacy or supermarket, with shoppers also able to buy online via the Swisse website.
Swisse achieved four-star ratings for availability, ease of consumption, value for money and overall satisfaction. It got three stars for taste and effectiveness.
Nature's Own
Nature's Own claims to produce products based on the everyday lifestyle needs of customers. Across its very wide range are remedies and vitamin boosts designed to assist with colds, immunity and hayfever, digestion, energy, eye health, cardiovascular health, joints, bones and muscles, memory, stress, sleep, and much more besides. Nature's Own also offers omega 3 supplements, men's health, and women's health supplements, and a massive range of dietary supplements and herbal products.
Nature's Own was rated four stars for availability, ease of consumption, value for money and overall satisfaction. It received three stars for effectiveness and taste.
Bioglan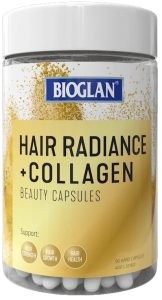 Bioglan is a wholly Australian-owned natural health supplement brand which promises to give Aussies "the most advanced and effective range of dietary supplements & natural foods in the global market". That's why the company claims each of its products is created "to a unique formulation, with higher concentrations of active, pure ingredients to deliver enhanced health benefit".
Bioglan offers a variety of multivitamins, as well as vitamins to support early learning & development, performance, eye health, heart health, healthy ageing, and a healthy lifestyle. Its product range also includes a wide selection of omega-3 supplements, arthritis remedies, Superfoods range, high-potency probiotic products, specialised vitamins and minerals and cold & flu relief.
Bioglan rounded up the results with a three-star rating for overall satisfaction and most other categories, except value for money where it took out four stars.
Do you really need to take multivitamins?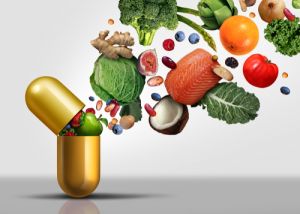 When it comes to the health and wellbeing industry, there's always plenty of debate and research as to whether the products can back up their claims. While most vitamin supplements look to simply up your intake of vitamins and minerals without having to add a few extra leafy greens to your meals, some studies (such as this one published in the Journal of the American College of Cardiology) suggest that vitamin supplements have little effect on preventing more serious issues such as cardiovascular disease or strokes. So, if you're looking to simply cut down on the sick days, multivitamins may just be a handy option, while for those looking to avoid more serious conditions, proper nutrition and exercise, plus the advice of your GP, will be a step in the right direction.
If you're taking some sort of supplements but haven't received any expert advice, you may not need to. Ultimately, you could be wasting your money. If you do need to take multivitamins and are researching your options, we hope you found this review helpful.
The information in this article is not medical advice, and Canstar Blue is not making a recommendation or giving advice about medications or health related products. Seek the advice of a doctor or pharmacist to find the right medication for you.
---
What the experts say about multivitamins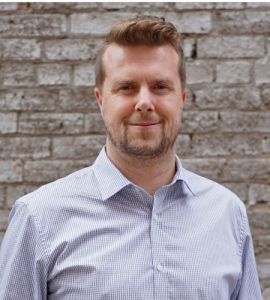 Tim McMaster, Accredited Practising Dietitian and Spokesperson for the Dietitians Association of Australia, says:
"We were designed to eat food, and gain our nutrients through what we eat. Consuming a variety of real foods provide fibre, protein, fats, energy and antioxidants. These help keep us fuller for longer and assist with the reduction of chronic disease risk.
"Supplements and multivitamins do have a place, but only for those who can't get the adequate amount needed through real food. This may arise due to an increase in nutrient requirements (e.g. during sickness or pregnancy), or being unable to consume certain types of foods (e.g. food allergy, intolerance or avoidance of particular foods). It's best to talk to an Accredited Practising Dietitian who can help you optimise your diet and/or provide advice around supplementation.
"Ask your GP for some tests to see if you are deficient in any nutrients. As there is risk from over-consuming certain vitamins and minerals, some can result in toxicity if consumed in excess."
About the author of this page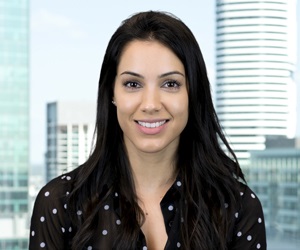 This report was written by Canstar Blue's Home & Lifestyle Content Lead, Megan Birot. She's an expert on household appliances, health & beauty products, as well as all things grocery and shopping. When she's not writing up our research-based ratings reports, Megan spends her time helping consumers make better purchase decisions, whether it's at the supermarket, other retailers, or online, highlighting the best deals and flagging anything you need to be aware of.
Picture credits: Vitahima / Shutterstock.com, Lallapie / Shutterstock.com, Lightspring / Shuttetstock.com