Fact Checked
How we rate multivitamins
From relieving cold & flu symptoms and increasing energy; to supporting growing bones and improving skin health, there are plenty of reasons why many of us turn to multivitamins. For example, it isn't always easy to pack our plates with all the fibres, minerals and protein we need to maintain a healthy and balanced diet. In fact, a third of people we surveyed (29%) said they were advised by a healthcare professional to take a vitamin supplement. Another 21% also said they notice a difference if they don't regularly take their vitamins. To keep you well-stocked and feeling your best, Canstar Blue has compared the top multivitamin brands on the market.
---
Find more detailed information on our ratings methodology.
---
Top Multivitamin Brand – Berocca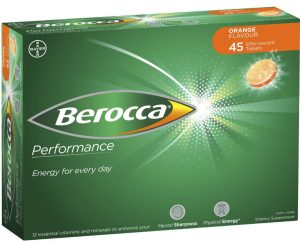 Instead of swallowing pills, Berocca gives you your vitamin fix with a drink. Pop a Berocca tablet into a glass of water and it will quickly dissolve to create a flavoured fizzy drink, containing B vitamins, vitamin C, magnesium, calcium, and zinc. The original 'Berocca Performance' supplement comes in three flavours – orange, berry, raspberry, and mango & orange. It also comes in fizzy chewable tablets and traditional film-coated tablets. Meanwhile, 'Berocca Boost' tablets contain guarana, caffeine, and 12 essential vitamins and minerals to support energy release from food. Similarly, Berocca Sport sachets contain B vitamins and electrolytes to help you perform, and Berocca Focus uses ginseng and vitamins to sharpen mental alertness and energy.
For a vitamin boost on the go, Berocca has rolled out 'Twist n Go' options, which drop the tablet into a bottle of water when you twist the lid. Berocca is also sold in small tubes of 15 in durable packaging for keeping in your bag. Prices for Berocca start at $10 for a 15-pack and go up to $22.80 for a 45-tablet pack, or $27 for a 24-pack of Berocca Sport sachets.
Berocca received some 'multi-wins' with five stars for perceived effectiveness, packaging convenience, taste, and overall satisfaction. It finished with four stars for value for money.
What's in multivitamins?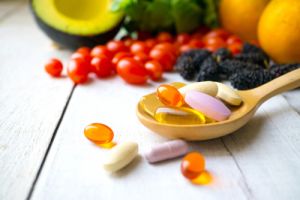 So, what's actually in multivitamins? While it will vary from brand to brand, most multivitamins will – not surprisingly – contain multiple vitamins claimed to help ensure your body is functioning properly. In most cases, multivitamins will include vitamins A, C, D, E, K, B1, B6 and B12, as well as calcium, iodine and zinc. Some multivitamins include doses of lesser-known minerals and vitamins, such as chromium, selenium and lutein, with each brand offering the recommended daily intakes (RDIs) on their websites and packaging.
Why do Aussies take multivitamins?
it's no wonder why 42% of consumers we surveyed have tried more than one brand of vitamin supplements. We even found that over a third of the people (35%) we surveyed take more than one type of multivitamin.
Our latest research found a large portion of Australians believe in the power of multivitamins, with one in two (53%) convinced the supplements are good for their health. Meanwhile, 21% of those surveyed also said they notice a difference if they don't regularly take their multivitamins.
We also asked respondents to our survey about their reasons for taking multivitamins and found:
73% take them to support overall health
50% take them to boost their immune system
29% take them because they have a vitamin deficiency
5% take them because friends or family do
Keep in mind that it's important to consult a doctor or other healthcare professional before radically changing your diet or taking vitamin supplements.
Do you really need to take multivitamins?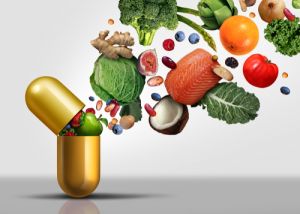 When it comes to the health and wellbeing industry, there's always plenty of debate and research as to whether the products can back up their claims. While most vitamin supplements are made to simply increase your intake of vitamins and minerals without having to add a few extra leafy greens to your meals, some studies (such as this one published in the Journal of the American College of Cardiology) suggest that vitamin supplements have little effect on preventing more serious issues such as cardiovascular disease or strokes. So, if you're looking to simply cut down on the sick days, multivitamins may just be a handy option. However, for those looking to avoid more serious conditions, then the advice of your GP might be a more helpful step in the right direction.
If you're taking some sort of supplements but haven't been advised by a medical professional to do so, multivitamins might not be necessary. Otherwise, you could be wasting your money. If you do need to take multivitamins and are researching your options, we hope you found this review helpful.
Please note: The information in this article is not medical advice, and Canstar Blue is not making a recommendation or giving advice about medications or health-related products. Seek the advice of a doctor or pharmacist to find the right product for you.
What the experts say about multivitamins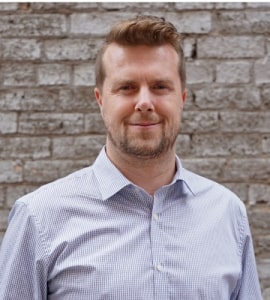 Tim McMaster, Accredited Practising Dietitian and spokesperson for the Dietitians Association of Australia, says:
"We were designed to eat food, and gain our nutrients through what we eat. Consuming a variety of real foods provide fibre, protein, fats, energy and antioxidants. These help keep us fuller for longer and assist with the reduction of chronic disease risk.
"Supplements and multivitamins do have a place, but only for those who can't get the adequate amount needed through real food. This may arise due to an increase in nutrient requirements (i.e. during sickness or pregnancy), or being unable to consume certain types of foods (i.e. food allergy, intolerance or avoidance of particular foods). It's best to talk to an accredited practising dietitian who can help you optimise your diet and/or provide advice around supplementation.
"Ask your GP for some tests to see if you are deficient in any nutrients. As there is risk from over-consuming certain vitamins and minerals, some can result in toxicity if consumed in excess."
About the author of this page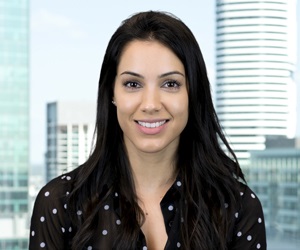 This report was written by Canstar Blue's Home & Lifestyle Content Lead, Megan Birot. She's an expert on household appliances, health & beauty products, as well as all things grocery and shopping. When she's not writing up our research-based ratings reports, Megan spends her time helping consumers make better purchase decisions, whether it's at the supermarket, other retailers, or online, highlighting the best deals and flagging anything you need to be aware of.