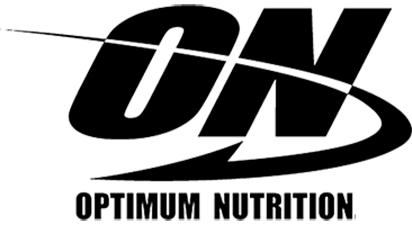 Review of Optimum Nutrition Protein Supplements
Optimum Nutrition is a US-based company, part of Glanbia – an international cheese and nutritional ingredients group. Optimum Nutrition was launched in 1986 with the aim to provide active adults a comprehensive line of protein supplements as well as maintain a high standard of quality across its products. Today, Optimum Nutrition is one of the most well-known supplement brands, and is available through a number of physical and online retailers around Australia. Find out what Optimum Nutrition has to offer in this Canstar Blue guide.
Optimum Nutrition Protein Powder
Offering one of the largest ranges of supplements in the market, Optimum Nutrition has an option to help with muscle growth, recovery or fat loss, along with supplements suited for specific diets or body goals, including plant-based and vegan options. Below is an outline of Optimum Nutrition's range of protein powders.
Optimum Nutrition Whey Protein Powders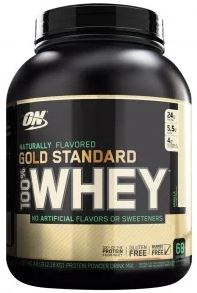 Whey is most common protein supplement type, and often broken down and sold as either whey isolate or whey concentrate, or even a combination of the two. As the most common type of protein supplement, Optimal Nutrition stocks a number of whey protein products, including:
Optimum Nutrition Gold Standard 100% Whey: The flagship for Optimum Nutrition, the Gold Standard 100% Whey contains Whey Isolate and 'ultrafiltered' Whey Concentrate, with 24g of protein per serve, ideal for muscle growth and recovery. Offering a wide variety of flavours, such as choc malt, strawberry, French vanilla and rocky road, amongst others, Optimum Nutrition's 100% Whey comes in 1lbs (0.45kg), 2lbs (0.91kg), 3lbs (1.36kg), 5lbs (2.27 kg) and 10lbs (4.54kg) sizes.
Optimum Nutrition Gold Standard Gainer: Ideal for those looking to put size, muscle and weight, the Gold Standard Gainer is a 700g serving, so isn't for the faint of heart. Made from a protein blend of whey isolate, whey concentrate, milk protein isolate and hydrolysed whey protein isolate, the Gold Standard Gainer also contains amino acids for recovery and 55g of protein per serve. Available in 5lbs or 10lbs bags, flavours include chocolate, cookies and cream or vanilla.
Optimum Nutrition Isolate: Made from Whey Isolate, this protein powder contains 25g of protein with 0g of fats and 1g of carbs, making it one of the purest protein powders on the market in terms of nutritional intake. Ideal for those looking to put on lean muscle, Optimum Nutrition Isolate comes in multiple sizes, with flavours including chocolate, choc mint, caramel, strawberry and vanilla.
Optimum Nutrition Casein Protein Powders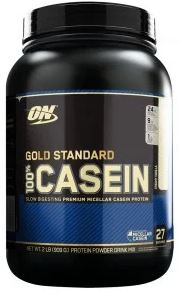 Whey powder is a faster digesting protein and is used immediately before and after exercise, but slow acting proteins, such as casein protein, are primarily used for when your body goes for hours without food, such as while you're sleeping, making it ideal for recovery. Optimum Nutrition offers one type of casein protein powder:
Optimum Nutrition Gold Standard 100% Casein: Containing 24g of protein, under 1g of fat and 3g of carbs per 32g scoop, Optimum Nutrition Casein additionally includes BCAAs, glutamine and digestive enzymes to help with recovery and gut health. Available in 2lbs and 4lbs tubs, flavours include banana, chocolate peanut butter, chocolate, cookies and cream as well as vanilla.
Optimum Nutrition Blended Protein Powders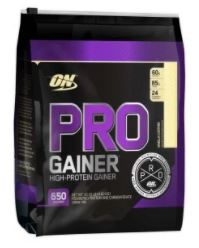 Blended proteins are focused on a balance between whey isolate and whey concentrate, and generally come with added nutritional benefits or minerals to help with recovery and general health. Optimum Nutrition Blended protein powders include:
Optimum Nutrition Pro Gainer: Featuring over 60g of protein per serve, the Pro Gainer is made from whey isolate, whey concentrate and calcium caseinate to help with muscle growth and recovery, making it ideal for those looking to put on size and muscle. Only available in a 10lbs container, Pro Gainer is available in multiple flavours, including banana, double choc, strawberry and vanilla custard.
Optimum Nutrition Serious Mass: Another option for those looking to put on size, weight and muscle, Serious Mass contains 50g of protein, 4g of fat and 250g of carbs per 330g serving. Made primarily from whey concentrate and caseinate, Serious Mass comes in 6lbs and 12lbs packages, with banana, cookies and cream, strawberry, chocolate and vanilla flavours available.
Optimum Nutrition Plant-based Protein Powders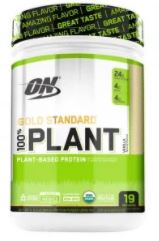 While the majority of Optimum Nutrition's range focuses on whey protein types, it also offers plant-based protein powders for those on a vegan or plant-based diet. Optimum Nutrition plant-based protein powders include:
Optimum Nutrition Gold Standard 100% Plant Protein: Made from multiple plant-based proteins, including pea and brown rice proteins, this protein powder also includes glutamine, BCAAs and dietary fibre for recovery, muscle growth and digestion. With 24g of protein per serve, there are also no artificial flavours or sweeteners, and comes in chocolate or vanilla flavours, but is only available in a 1.5lbs container.
Optimum Nutrition Protein Bars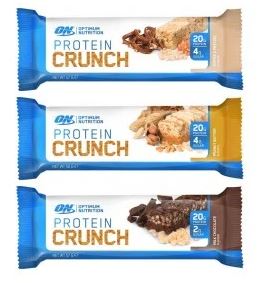 If you're looking for something to grab and go, as well as fuel muscle recovery, there are a number of options in the Optimum Nutrition protein bar range. Available Optimum Nutrition protein bars include:
Optimum Nutrition Protein Crunch: Offering 20g of protein per bar, the Protein Crunch range also includes around 7g of fat and 12g of carbs, ideal for an energy boost before a workout. Available in milk chocolate, peanut butter or toffee and pretzel flavours, Crunch Bars can be purchased individually or in a pack of 12.
Optimum Nutrition Protein Stix: With two Stix available in each pack (ideal for when you want to save one for after your workout), each pack contains up to 22g of protein and 6g of carbs. Available in milk chocolate, caramel and dark chocolate cherry flavours, you can purchase them individually, or in a pack, depending on the retailer.
Optimum Nutrition Protein Cake Bites: Available in birthday cake, berry cheesecake and choc doughnut, Optimum Nutrition Protein Cake Bites are another middle ground for those looking to soothe their sweet tooth while getting a protein hit between workouts. With 20g of protein per pack – with three cakes in each pack – 5g of dietary fibre are also included to help with digestion.
Optimum Nutrition Protein Choc-Coated Nuts: Made for those who find it hard to break the snack routine, Optimum Nutrition's Choc-Coated Nuts features 10g of protein and 5g of carbs per 40g packet, although does also include 17g of fats, so you'll have to be careful if you're looking to slim down. Made from whey isolate and choc-milk coated almonds, these are available in packs of 10.
Optimum Nutrition Shipping and Returns Policy
Optimum Nutrition does not outline returns for Australian addresses on its website, so its best to contact its customer support team if you have any questions or issues with your order. Alternatively, Optimum Nutrition is widely available at a variety of stores, including supplement stores and pharmacies.
Should I choose Optimum Nutrition?
Amid the rise of popularity in protein supplements, Optimum Nutrition is widely considered as one of the leading brands in the industry, providing a large range of different protein products to keep consumers and professional competitors properly fuelled.
It is in the high-end category of protein brands, but if you're serious about using protein supplements regularly around your exercise routine, then it may have the right products for you. However, it's best to research into all of your options before purchasing a protein supplement to ensure that it's the best fit for your needs and exercise regime.
Photo Credit: Shutterstock, Optimum Nutrition
About the author of this page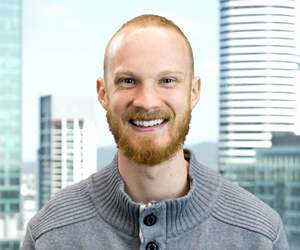 This report was written by Canstar Blue's Site Editor, Dean Heckscher. He's our resident expert on all things automotive, health & fitness, streaming and more. Dean is also one of Canstar Blue's customer research report producers, helping to turn complicated subjects into easily-digestible information for our readers. He's passionate about helping consumers make better-informed purchase decisions on all manner of consumer goods and services.