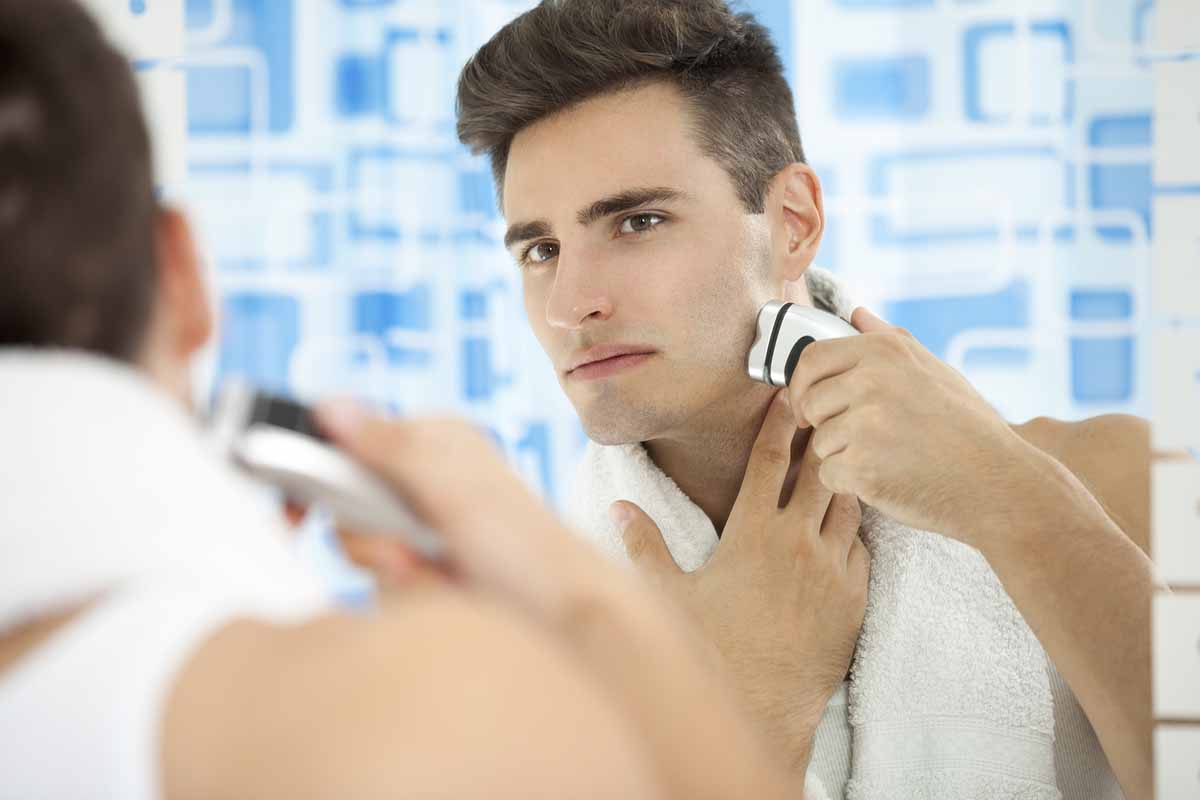 Review of Panasonic electric shavers
Panasonic is a name that doesn't need any introduction. The Japanese electronics giant has become synonymous with class-leading televisions, innovative cameras and efficient whitegoods. What you might not know is that they make some impressive electric shavers, too.
Panasonic began manufacturing electric shavers in the early 1950s when the company was known as 'National'. Initially it worked in tandem with Philips, but eventually made the decision to go it alone. Nowadays, Panasonic has a large range of electric shavers to suit a variety of needs and budgets. If you're wondering if a Panasonic shaver is right for you then look no further.
What shavers does Panasonic offer?
Panasonic offers a pretty comprehensive range of electric shavers. In total there are 14 shavers to pick from, between the prices of about $80 and $600 RRP. These 14 shavers are quite obviously marketed at men, but that doesn't mean women can't enjoy these, too. All are foil-type shavers, which are different from the three-headed rotary shavers. Foil shavers are frequently touted to be better for sensitive skin, so there truly is something for everyone in this range.
Shavers under $600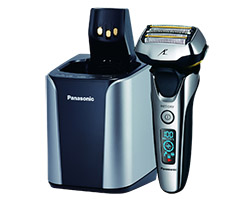 Panasonic dishes up some high-end shavers. In total there are four shavers in this price bracket. Perhaps the standout is the five-blade shaver ESLV9N (pictured) with a cleaning station. Its features include:
Multi-flex 3D head
A five blade cutting system
Washable head and body with a cleaning and charging station
One-hour recharge for 45 minutes of shaving with the lithium-ion battery
For a hair under $600, it's an expensive unit, but we suspect those with this budget for a shaver will be thoroughly impressed by what Panasonic has to offer.
Shavers under $400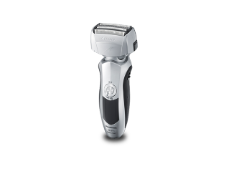 In this price bracket, Panasonic has come to the game with two electric shavers. The standout model retails for a hair under $350 (ES-LF51-S841, pictured), and it has several standout features that could help make shaving a snap:
Four-blade, multi-fit arc head allows for flexibility to fit the contours of your face
Nano-polished blades with dual foils for comfort and shaving efficiency
A powerful motor with 14,000 cycles per minute for a quick cut
Wet and dry performance, and is washable for easy maintenance
It's finished with aesthetically-pleasing stainless steel and at this price point it's hard to argue that it could look at home on your bathroom counter.
Shavers under $300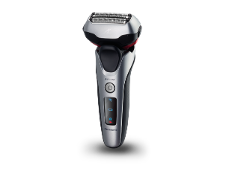 In this price bracket there are four electric shavers that Panasonic has to offer, and overall they all offer a good compromise between features and price. We know not everyone is willing to cough up $600 for a shaver, and these are more likely to be friendlier on the budget. Arguably the most impressive of this range retails for a touch under $300 (ES-LT2N, pictured), and its key features are:
Multi-flex three-directional head with three blades
Wet and dry use for easy maintenance and shaving in the shower
1 hour recharge for 45 minutes of shaving, with a 5 minute 'quick shave' option from its lithium-ion battery
This price range is a lot more palatable for many users, and we suspect that this shaver is a good blend of features and solid pricing.
Shavers under $200
Towards the budget-end of the spectrum, Panasonic again comes to the game with an impressive four shavers – three of which are just under $150, and one is under $90. At the $150 mark, a standout model is the ES-RT47-S541 (pictured). Its key features are:
3-blade cutting system, with foils, slit blades and nano-polished inner blades for a safe, close shave.
A comb attachment that turns your shaver into a beard and stubble trimmer
Wet and dry capability for easy washing and shaving in the shower
One hour of charging for 54 minutes of shaving powered by the lithium-ion battery
Its trimming capabilities in lieu of its strong shaving time make it a viable shaver that won't break the bank.
Shavers under $100
The only Panasonic shaver to come in under $100 is the ES4029 (pictured). As a budget electric shaver it is a bit lighter on features than some of the others, but it could still offer solid shaving capabilities. Its key features are:
The 'Pro-Curve' pivot-action head for flexibility that'll fit better to your facial contours
Waterproof and washable for easy maintenance and shaving in the shower
Thousands of micro-pulses in the mini motor press out tough whiskers that likely won't leave your face feeling raw afterwards
This is a budget-oriented shaver that will be palatable for a lot of peoples' wallets, but spending a little more could yield a much better shaving experience.
Are Panasonic shavers worth the money?
Panasonic has a large range of shavers at a variety of different price points, but the reality is none of Panasonic's shavers are "cheap and cheerful". You won't find anything under $50 – unless you find one on sale – and their top shavers are nearing $600. $600 is a pretty price to pay, so you'll want to know you're going to get value from it.
Overall, we suspect that the best compromise between price and features from Panasonic comes in at the $300 range, which is still nothing to sneeze at. Overall, if you're got a hearty beard or respectable facial hair that requires heady upkeep then Panasonic is undoubtedly up to the task; the question is, what price are you willing to pay?
About the author of this page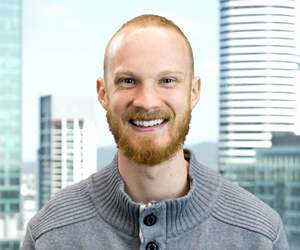 This report was written by Canstar Blue's Content Projects Lead, Dean Heckscher. He's our resident expert on all things automotive, health & fitness, streaming and more. Dean is also one of Canstar Blue's customer research report producers, helping to turn complicated subjects into easily-digestible information for our readers. He's passionate about helping consumers make better-informed purchase decisions on all manner of consumer goods and services.