Review of Remington electric shavers
Remington is likely known the world over for its focus on all things hair. Whether it's straightening it, curling it, cutting it or removing it, Remington has you covered. On that last point, they are pretty adept at shaving it off, whether it's for men or women, face, legs, bikini or otherwise, Remington has a suite of shavers to have you well-groomed either for a big occasion or just on a daily basis. Keep reading below to get the short-and-curly on what Remington has to offer.
What shavers does Remington offer?
As you might expect, Remington has a pretty comprehensive range of shavers for both men and women. Overall there are four different kinds of shavers for women, and nine for men. The men's are further broken down by rotary and foil shavers. What type you prefer is totally subjective, but foil shavers are said to be kinder to sensitive skin, and rotary shavers are said to be more thorough. In the end it's up to you what you prefer, but without further ado let's go into further deal about what Remington offers.
Women's Shavers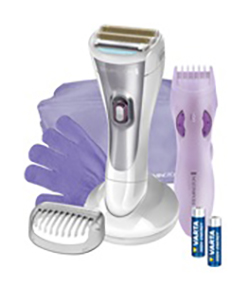 As mentioned earlier, there are four women's shavers on offer from Remington. Here's a quick rundown of them below.
Deluxe Shaver "WDF4838AU"
Rechargeable Shaver "WDF4828"
Easy Shaver "WDF4818AU"
'Girls on the Go' "WSF4813AU" Cordless shaver
The pick of the bunch is without a doubt the Deluxe Shaver (pictured). It's centered on comfort, and its feature list shows this. It features:
Stainless steel blades with titanium-coated, hypoallergenic foils to reduce skin irritation
'Lift and trim' blade mechanism to get the tougher hairs out
30 minutes cordless charge time
Wet and dry use for the shower and easy washing
Aloe Vera soothing strip
Think of this shaver less as a standalone unit, and more of a kit. Also included is a bikini trimmer which is a handy inclusion especially when the summer months are around the corner. Retailing for a hair under $100, it's a more expensive women's shaver but considering what actually comes in the box, you get solid value for money.
Men's Shavers
As you might have come to expect, if you're in the market for a new shaver, the men's range of many brands is a lot more comprehensive than the women's. Remington is no exception. As mentioned before there are nine shavers for men. These are further broken down by rotary and foil-type shavers.
Foil Shavers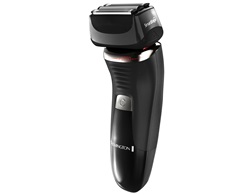 There are three foil shavers in the men's category, and foil shavers are great for those who perhaps don't have such a tough beard to chop through. They are also purportedly kinder to sensitive skin. The range is:
Smart Edge Advanced Shaver "XF8660AU"
Dual Foil X Titanium "F6800AU"
Dual Foil X "F3800AU"
The pick of the bunch would be the Smart Edge Advanced shaver. As the name might suggest, it comes with some standout features designed towards a close but non-irritating shave. They are:
Stainless steel blades with 'active hybrid' technology
Advanced foil lifts and cuts hair from all angles
Multi-directional pivoting head and neck helps the shaver glide along the contours of your face with less irritation.
It's powered by a lithium-ion battery, where you can get up to 50 minutes on a full charge. It's also handily waterproof for easy cleaning and shaving in the shower. Another handy feature is the pop-up trimmer that makes hitting those finicky places easier. Retailing for just under $130, it's a solid mid-end unit that offers good shaving opportunities at a price that won't make your hair stand up.
Rotary Shavers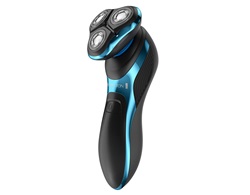 Perhaps you're the man with a luscious beard, and the envy of all your friends at the local Newtown Ethiopian bakery, or perhaps you're looking for a thorough shave but you have hardy skin; look no further than a rotary shaver. Rotary shavers are basically three small blades moving all at once to chop off that beard you left on from Movember. Remington serves well hear with six models, which are:
Hyperflex Shave and Trim "XR1390AU"
Power Series Wet Tech "PR1245AU"
Power Series Precision Plus "PR1241AU"
Titanium X-System "R6160AU"
Rechargeable Shaver Pack "PR1236AU"
Precision X-System "R3160AU"
The pick of the bunch in this team of rascals is the Hyperflex Shave and Trim. For just under $100 it's a solid shaver for the price with some handy features to boot:
Multi-directional pivoting neck and 'dual-track' blades for improved comfort while shaving
An attached beard trimmer makes fine-tuning easier
Stainless steel blades for hardiness
100 per cent waterproof for easy cleaning and shaving in the shower
LED timer displaying battery life so you're not left with half a beard
As mentioned, for about $100 it's a solid performer, which seems to be par for the course for Remington: cheaper shavers that get the job done.
Are Remington shavers worth the money?
Although Remington hasn't traditionally performed overly well in our customer satisfaction reviews, it's not to say that there's not a Remington shaver out there for you. With such a large range, you might find it difficult to be totally un-swayed by what Remington has to offer. They tend to offer budget-oriented shavers – you won't find $600 beasts here. They are rather light on features and gimmicks, but what they do excel at is no-frills, effective shaving. With a lot of shavers under $100, it's hard not to be intrigued by Remington's product range. The trick is finding the shaver out there that's right for you.
About the author of this page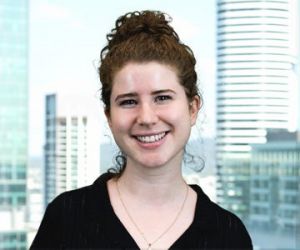 This report was written by Canstar Blue's Content Producer Luciana Lawe Davies. She writes about streaming, appliances and consumer products and services. Luciana enjoys bringing readers the best in what's on TV and at the shops, including the best deals and latest reviews.