Review of Remington hair straighteners
Remington is best-known for its personal care electrical products. It has a diverse range of products sold across retail stores in Australia, with a line of hair straighteners to suit many different types of hair. The Remington hair straighteners range covers simple and affordable styling solutions to more advanced models designed to nourish hair. Remington hair straighteners are certainly worth keeping in mind when looking for a hair straightener to suit your specific hair needs. Find out all you need to know in this review.
Remington hair straighteners
Remington hair straighteners are generally well regarded for their value for money. If you're looking for a hair straightener in the mid-range market with a good reputation, this may be a brand for you. Remington covers a range of price points, specialised features and designs.
What kind of hair straighteners does Remington produce?
Whether you use a hair straightener daily, or just for those special occasions, Remington likely has a hair straightener for you. If you're in the mid-range market and want a quality hair straightener with a reasonable price tag, Remington straighteners may be a good option to look into.
Remington currently has a range of 10 hair straighteners all targeted at different features for hair. These include:
PROLUXE Salon Straightener: with heat technology
Keratin & Argon Oil Nourish Straightening Brush: designed to style and nourish hair
Silk Ceramic Ultra Straightener: with silk ceramic plates
Pro Ceramic Max Straightener: 45mm extra wide plates
Keratin & Argon Oil Nourish Straightener: designed to nourish hair
Smart Styler Straightener: with heat protection plates
Super Glide Ceramic Straightener: with tourmaline ceramic coated plates
Smooth Finish Ceramic Straightener: with ceramic plates for smooth styles
Brush Style Collection Straightener Pack: designed to get a sleek and shiny look for straight hair
Shine Revival Straightener Pack: with Moroccan Argan oil infused plates
The most affordable: Remington Smooth Finish Ceramic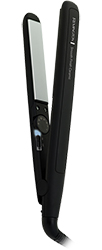 The Remington Smooth Finish Ceramic straightener with ceramic plates allows a variable heat setting of 150°C to 230°C. The option to change the heat makes it suitable for all hair types. It features a 15 second instant heat up, automatic safety shut off and worldwide voltage. It also has 110mm floating plates for constant contact.
The most expensive: PROLUXE Salon Straightener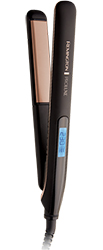 The PROLUXE Salon straightener, with 110mm ceramic plates, has a PROheat sensor, which is designed to give consistent heat when styling from root to tip. The additional sensor detects when the temperature is dropping and increases the temperature automatically. The PROLUXE Salon straightener heats up to 230°C in 10 seconds and features a memory function, which allows it to heat up to the temperature last used. It also has automatic safety turn off and worldwide voltage.
The most compact: Remington Straightini Hair Straightener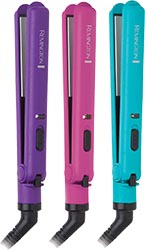 Remington has also designed a compact hair straightener, which is an option for those needing a small straightener for taking in a suitcase. The Remington Straightini hair straightener with ceramic plates heats up to 210°C high in 30 seconds and features worldwide voltage, convenient for travel.
Should I choose a Remington hair straightener?
Remington strives for quality and value. As our ratings show, consumers of hair straighteners are looking for quality in a hair straightener. With the different design features in the Remington hair straightener range, including nourishing hair, you may like to look into their reviews to see if it is what you are looking for in a hair straightener. As a mid-range option, it can be a quality choice for its price range.
About the author of this page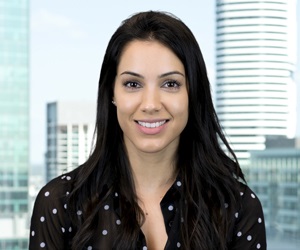 This report was written by Canstar Blue's Home & Lifestyle Content Lead, Megan Birot. She's an expert on household appliances, health & beauty products, as well as all things grocery and shopping. When she's not writing up our research-based ratings reports, Megan spends her time helping consumers make better purchase decisions, whether it's at the supermarket, other retailers, or online, highlighting the best deals and flagging anything you need to be aware of.