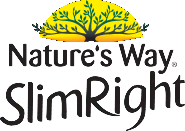 SlimRight Weight Loss Shakes Review & Guide
With so many different shakes and weight loss programs around, it's easy to get confused about which one to choose. SlimRight has created a three-step program that's aimed to be simple to follow and still allow room for an occasional sweet treat on your path to weight loss success. But how does it work, and is the program all it's cracked up to be? Read on to find out what has got the weight loss world talking about SlimRight.
How does SlimRight work?
SlimRight knows losing weight isn't easy, that's why the brand offers a free eBook on its website to help you make the most of your SlimRight products. If you're unsure about what to eat, SlimRight provides a seven-day meal plan to help start you off, as well as a bunch of recipes to inspire you in the kitchen. The amount of calories for the week stretches between 204 and 547 per meal, and allows up to 270 calories for snacks.
The eBook also includes suggested recipes and workouts, as well as information about carbohydrates, protein and fats to help you understand a little more about what you're eating.
SlimRight Shakes
SlimRight has a few meal replacement shake options in flavours such as chocolate, strawberry and vanilla. The brand offers several ranges designed to target different needs, whether it's just losing weight or improving other aspects like hair, skin and nails in addition to weight management. Different types of weight loss shakes from the brand include:
Nature's Way SlimRight Slimming Protein Shake with Collagen
Nature's Way SlimRight SkinnyGut Probiotic Shake
Nature's Way SlimRight Shake
Generally, it's recommended that you add two heaped teaspoons (35g) of the shake powder to a glass or shaker with 250ml of milk.
Nature's Way SlimRight Slimming Protein Shake with Collagen
SlimRight Slimming Protein Shakes are claimed to be scientifically formulated with hydrolysed collagen and matcha green tea for 'women who want to look good and feel amazing. For weight management, it features Matcha Green Tea Extract to help boost metabolism and magnesium for "long-lasting energy production". SlimRight Slimming Protein even contains Hydrolysed Collagen to apparently help improve hair, skin and nails. The shake is also stated to be high in nutrients and low in sugar to keep you feeling full for longer.
Nature's Way SlimRight Shakes are claimed to contain 22g of supposedly 'slimming protein' to sculpt lean muscle and promote toning. There are 204 calories in each serve, with each tub filed with protein, prebiotics, fibre and 16 essential vitamins and minerals.
Nature's Way SlimRight SkinnyGut Probiotic Shake
The SlimRight SkinnyGut Probiotic Shake range is especially designed for those looking for a meal replacement shake, claimed to be packed with the fibre, vitamins and minerals you need for a complete nutritional meal. It's also claimed to be the first weight loss shake to contain weight loss probiotics, a new addition to the market. Together, the SlimRight Skinny Probiotic Shake is said to reduce bloating as well as support weight loss and metabolism. Each 350g tub is stated to provide 20g of protein and 10 billion probiotics.
Nature's Way SlimRight Shake Strawberry
Rather than a total diet replacement, SlimRight focuses on offering a variety of meal replacement options. Each 375g tub is stated to contain enough added fibre, vitamins and minerals to give you a complete nutritional meal. Slimright also claims one serving provides 25% of your recommended daily intake of Vitamin A, B1, B2, B3, B6, B12, C, D, E as well as folate, iodine, calcium, magnesium and zinc.
But if you have any food intolerances, keep in mind this contains soy, milk and gluten.
Other SlimRight weight management products
Losing weight involves pouring a lot of work, especially when it comes to dropping those last few kilos. Although according to SlimRight range, a glass of water might just be the secret ingredient to reaching your goal weight. In addition to meal replacement shakes, the brand offers products like the SlimRight Water Enhancer and the SlimRight Metabolift which are designed to help increase metabolic rates and suppress appetite by adding one squirt or one tablet to a glass of water up to twice a day.
Both SlimRight products are claimed to help boost fat and carb metabolism, mainly thanks to a tropical plant called Garcinia cambogia. Native to India and South-East Asia, Garcinia is said to increase energy and suppress appetite when used with a balanced energy reduced diet and exercise. The SlimRight Water Enhancer is available in a berry flavour.
Is SlimRight worth the money?
SlimRight focuses on encouraging Aussies to develop healthy habits, giving you some basic information in its free eBook to get you started. Using SlimRight for weight management involves taking on a seven-day low-calorie meal plan, which can be adapted to suit your taste buds. Compared to some weight loss programs, the brand seems to offer a bit more flexibility by incorporating different meal replacement shakes as part of a balanced diet and a regular exercise plan.
The workouts also seem to be easy-to-follow and you can do them at home with no equipment needed. The printout includes a range of outdoor and indoor options, with a variety of cardio and strength recommendations.
But like all detox or new diet programs, it's always best to speak with your doctor first. To see if there's another weight loss shake out there for you, you might like to compare a range of brands via our ratings below.
About the author of this page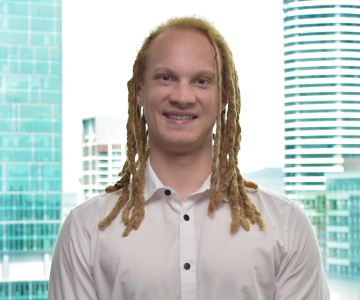 This report was written by Canstar Blue's Content Projects Lead, Dean Heckscher. He's our resident expert on all things automotive, health & fitness, streaming and more. Dean is also one of Canstar Blue's customer research report producers, helping to turn complicated subjects into easily-digestible information for our readers. He's passionate about helping consumers make better-informed purchase decisions on all manner of consumer goods and services.