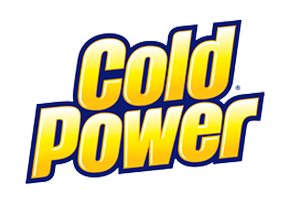 Review of Cold Power laundry detergents
Aiming to deliver outstanding cold water results, Cold Power is one of the most recognised laundry detergent brands in Australia. But how does it really stack up? Canstar Blue reviews Cold Power laundry powders and liquids.
Cold Power formula is said to be specifically developed for cold water wash. It aims to bring bright whites and a brilliant clean. From an eco-friendly perspective, Cold Power encourages to use cold water washing as it uses less energy, reduces the environmental impact and is gentler to clothes.
Its full range is suitable for all machine types, both front and top loader washing machines. Cold Power laundry powders and liquids are not recommended for use with silk or woollen items and must not be combined with chlorine bleach.
Cold Power Core Range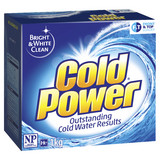 The regular Cold Power range is designed to maintain colours and whites. It also offers Cold Power with a touch of Cuddly, which has a fabric conditioner to leave clothes soft. Standard sizes for the Cold Power Laundry Powder are 1kg, 2kg, 4kg and 6kg at all major retailers. The Cold Power with a touch of Cuddly is available in 900g, 1.8kg and 9kg sizes at selected retailers only.
Cold Power Liquids Range
The Cold Power Liquid range is specifically developed for cold water wash. The range comes in two fragrance varieties – Frangipani & Eucalyptus and Lemon. These two scents are broadly appealing as both bring a fresh aroma.
The Cold Power Regular Liquid range comes in 1L, 2L, 4L and 6L sizes. The Sensitive range comes in 1L, 2L and 6L sizes. The Frangipani & Eucalyptus range has the option of a 1L or 2L size bottle and the Lemon scent is available in 2L, 4L and 6L bottles.
Fragrances
Frangipani & Eucalyptus – a floral and fresh scent
Lemon – a fresh and zesty scent
Cold Power Sensitive Range
The Cold Power Sensitive range is dermatologically tested. It contains almond milk with almond oil and gives a subtle almond milk fragrance. It is available in the Cold Power capsules, liquid and powder lines.
Cold Power Capsules Range
The Cold Power Dual Caps combine two gel formulas, which are designed to dissolve on contact with water, even in cold or quick wash. The range is designed to be the no mess, no fuss solution to using laundry liquid. The capsules come in the regular range and the sensitive range. The standard sizes of the Cold Power Capsules are 18 Dual Caps and 30 Dual Caps packs.
Should I use Cold Power laundry powder & liquid?
Cold Power is specifically developed for cold water wash. If you're looking to add more scent into your wash, Cold Power certainly has a couple of options you may like to consider. There is a slight but noticeable impact on the laundry experience when you add a fragrance. If you're looking for less fuss when pouring liquid detergents, Cold Power also has a capsules range. When deciding if Cold Power is the right laundry detergent for you and your family, it would be wise to consult online reviews and product ratings – such as ours – to get a better view of each product.
About the author of this page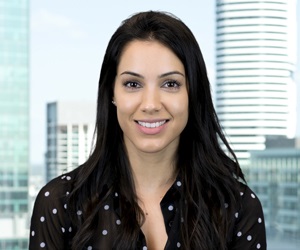 This report was written by Canstar Blue's Home & Lifestyle Content Lead, Megan Birot. She's an expert on household appliances, health & beauty products, as well as all things grocery and shopping. When she's not writing up our research-based ratings reports, Megan spends her time helping consumers make better purchase decisions, whether it's at the supermarket, other retailers, or online, highlighting the best deals and flagging anything you need to be aware of.