Comfort Sleep Mattress Review & Guide
Finding the right mattress is not an easy task – but you shouldn't be losing sleep over it. Comfort Sleep is family-owned, operating locally for over 30 years. It has become one of the major bedding distributors in Australia. You may have slept on a Comfort Sleep mattress before with several hotel chains investing in these bad boys. We review Comfort Sleep mattresses and provide you with a full guide of the type it offers.
Comfort Sleep Premium Mattress Range
Cool Sense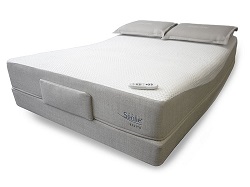 The three main systems adapted into the Cool Sense line are multi-zoned contouring coils, gel-infused memory foam and sturdy edge foam for stability. The Syncro-tech support system is claimed to be for relieving pressure points and providing individual body contouring as well as having minimal partner disturbance. The gel infused memory foam is said to promote air circulation, providing a cool sleeping surface. The Edge Boost Foam Box is claimed to deliver a stable edge so you won't feel like you'll fall off.
This mattress is designed to work alongside the MotionFlex adjustable base system. The base has the functionality to shift from a regular position to a 'Zero Gravity' stance, specifically designed to help relax the body before falling asleep.
Dormitex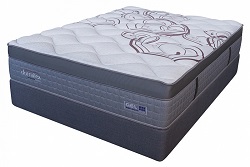 Each Dormitex is claimed to be made by hand. It's exclusive to Beds n' Dreams stores across QLD, NSW and Victoria. The Dormitex mattresses have the gel-infused memory foam and the Edge Boost Foam Box, similar to the Cool Sense collection. An additional system that makes up this mattress is a layer of wool combined with a synthetic compound, which is claimed to help the mattress stay cool in summer and warm in winter.
The CooleX foam is also featured, which is claimed to provide an increased airflow to help stabilise the sleeping temperature. Several other systems in place include 'ThermoSleep', 'BreezeX' and an open-cell foam layer, which are all said to help enhance air flow and improve the breathability of the mattress. The memory foam is installed to contour to your body shape and the 'Contour Tech Pocket Coil' system is a multi-zoned contouring technology stated to give maximum body contouring and minimal partner disturbance.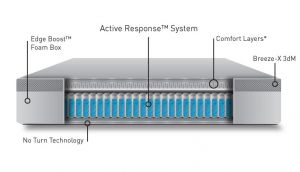 Elegant Lifestyle
The elegant lifestyle collection features most of the same technology as the above mattresses with the addition of several others including:
High density foam: for body contouring
Wool layer: to keep the mattress cool in summer and warm in winter
Memory foam: to provide pressure relief and contouring
Contour Tech Pocket Coil: for contouring and minimal partner disturbance
Gel Form X Memory Foam: open-cell, gel-infused memory foam for pressure relief, specifically designed to ensure breathability of the mattress, allowing it to stay cool
Edge Boost Foam Box: surrounding edge support
Latex Layer: formed from natural rubber for durability and resilience
ThermoSleep: to improve the breathability of the mattress
There is also a line of mattresses – Elegant Lifestyle Plus – that feature the above systems as well as Micro Contour Coils and BreezeX 3DM technology. On top of all the layers that are designed for body contouring the coils featured in this mattress add yet another level. The BreezeX 3DM system is an added layer of mesh to promote airflow and regulate the mattress temperature. With how hot the Aussie Summer gets, finding a mattress that allows breathability may certainly help give a better sleep.
Comfort Sleep Ultra-Premium Range
Neo Luxe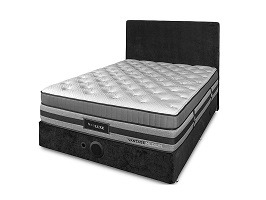 The Neo Luxe collection is boasted for its dual-layer support coils combined with luxury tailoring. It uses 4D Quad Coils, which is claimed to be highly responsive while also providing a luxury feel. It features similar technology as the above Comfort Sleep mattresses but with the addition of Hydrogel. The gel layer is said to be 'Italian-made' with a perforated design for air circulation that helps to reduce heat build-up. The price for this range is around $4,500, sitting at the high-end of the Comfort Sleep range.
Sensor Flex
A differentiating element of the Sensor Flex line is the 'Platinum Duel Spring System'. It's claimed to have 35% more coils than the mattresses featured above. Additionally, it has five individual sleep zones for various comfort levels. Similar to other Comfort Sleep mattresses, it also features a wool layer, memory foam, CooleX foam, Gel Form X, Edge boost and a latex layer.
Signature collection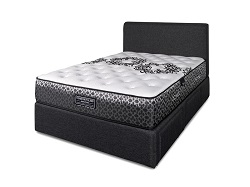 This range is designed for comfort and health. It's said to have the highest level of environmental preference, where Comfort Sleep specifically chose materials that minimise impact on the environment. It features a Health Guard system, which you can also find with several other models and it's claimed to provide protection against dust mites, mould and bacteria.
Comfort Sleep Quality Range
Spinal Contour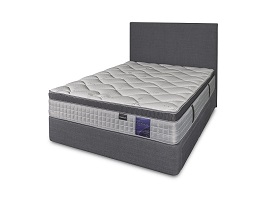 The Spinal Contour collection is one of the core Comfort Sleep mattresses. It features the same technology as the above but excludes the CooleX system and an Edge Boost Foam Box. Nevertheless, it still has a number of other features including the ThermoSleep technology that help regulate airflow.
The main focus of this line of mattresses is on the Contour Tech Pocket Coil, which is designed for body contouring and minimal partner disturbance. If you're looking for a mattress that specifically targets back support, then you may like to opt for this range as it has a slightly lower price tag compared to the premium range above, but still features similar technology.
Should I go home with a Comfort Sleep mattress?
Starting from around $600 and maxing out at the $5k mark, Comfort Sleep provides a range of high end mattresses to choose from. It boasts a number of specific features including pocket springs, wool layers and memory foam to provide a comfortable sleep. Its Cool Sense line is particularly high tech, giving you the ability to control the position of the mattress with a button.
Although many Comfort Sleep models have a premium price tag, investing in a well-designed mattress may be worth the money. We surveyed Aussie consumers to see which bedding brand has provided them with a good night sleep – check out the ratings via the link below.
About the author of this page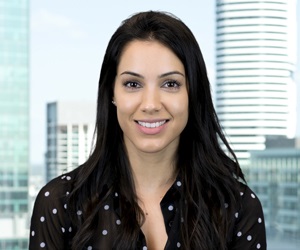 This report was written by Canstar Blue's Home & Lifestyle Content Lead, Megan Birot. She's an expert on household appliances, health & beauty products, as well as all things grocery and shopping. When she's not writing up our research-based ratings reports, Megan spends her time helping consumers make better purchase decisions, whether it's at the supermarket, other retailers, or online, highlighting the best deals and flagging anything you need to be aware of.