Fact Checked
Aussies wake up on the right side of the bed with Koala
Most experts agree that seven to nine hours of sleep each night is necessary to function well during the day. But just because we're getting the right quantity of sleep, doesn't always mean we're getting the best quality of sleep. Finding the ideal mattress for your needs – and those of your significant other – could significantly improve your quality of sleep, and even make your waking hours happier, healthier, and more productive. It's also important to replace your mattress when it's no longer providing you with the quality of support and comfort you need.
If you're in the market for a new mattress and are not too sure where to start, you've come to the right place! We've surveyed more than 800 Australians for their feedback on the new mattress(es) they've purchased in the last five years. Respondents were asked to rate and compare brands on comfort, support, quality of sleep, durability, value for money and overall satisfaction. The idea is to give you as much information as possible about the brands reviewed so that you can make your next mattress purchase with a bit more confidence. After all, you'll want to do your homework before getting into bed with a new mattress. So, what did we find?
Our latest survey shows Koala is keeping consumers the happiest in bed, after achieving five-star reviews in all categories ─ including overall satisfaction!
Best Mattresses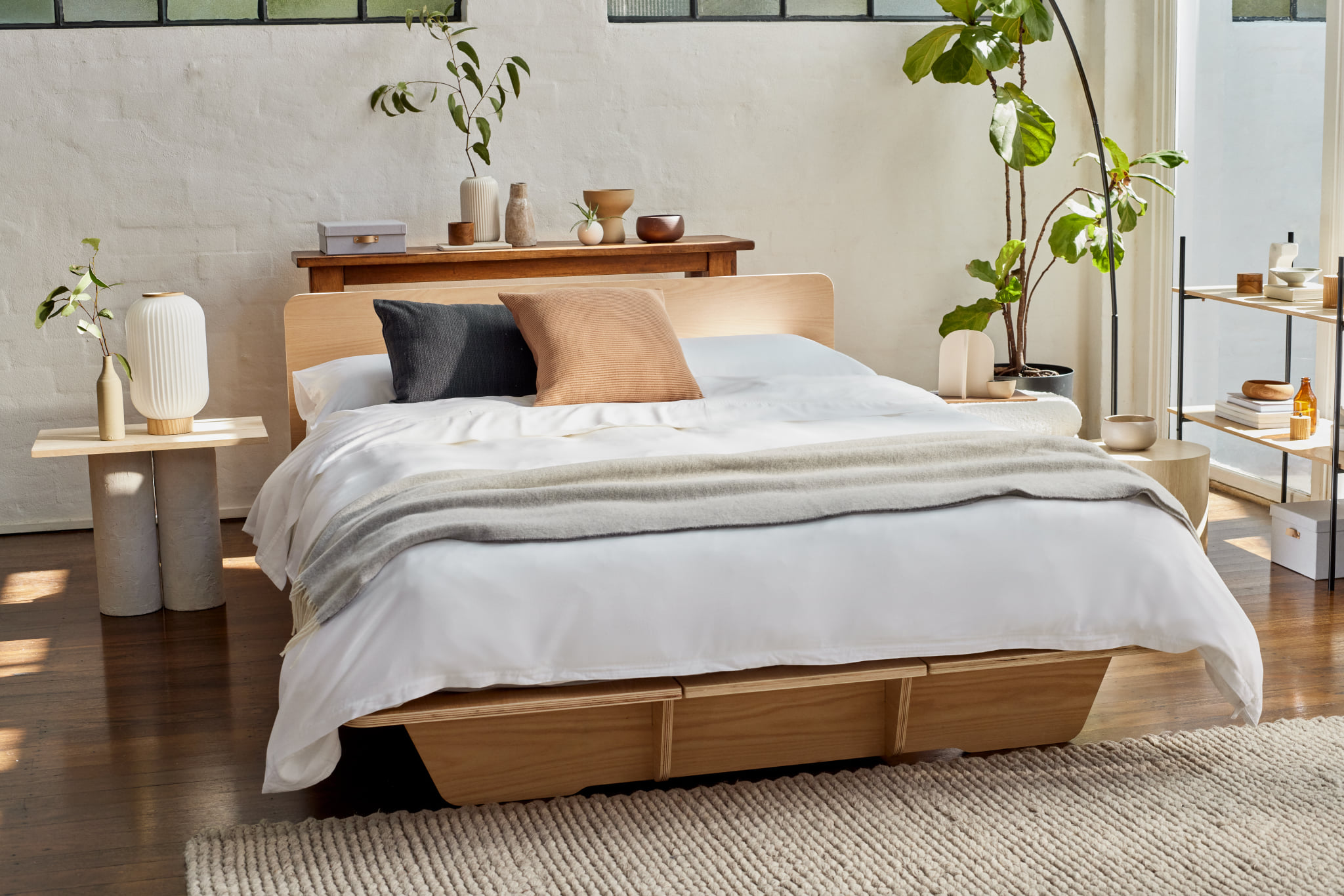 Here are the best mattress brands in Australia, as rated by consumers in Canstar Blue's 2021 review:
Koala
Sealy
SleepMaker
King Koil
IKEA
Koala finished on top with five stars for quality of sleep, comfort, support, durability, value for money and overall satisfaction. Sealy, SleepMaker and King Koil followed behind on four stars overall, while IKEA tucked in on three stars for overall satisfaction. Runner-up Sealy was the only other brand to achieve full marks in any category, namely for comfort, support and durability.
Mattresses are more complicated than they might seem. Many retailers and manufacturers claim that certain mattresses make you sleep better or give you better back support. But it's important to remember that there's no such thing as a universally good mattress. There are various types that suit different needs, and those that aim to address everyone's idea of a good night's sleep.
Top Mattress Brands
Koala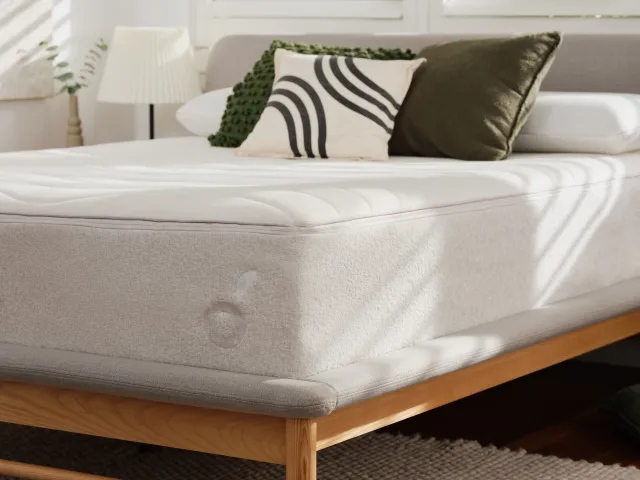 Aussie start-up Koala sprung into the mattress world with just one bed-in-a-box in 2015 and has since climbed to the top as one of the most popular brands in the market, now also offering a variety of beds, bedding, sofas, armchairs, ottomans, desks and storage solutions. And it's not just consumers that the brand is keeping happy ─ but also koalas, green sea turtles and black cockatoos as part of its partnership with WWF Australia. Koala is even claimed to be the only Australian mattress and furniture retailer supporting 1% for the Planet, further donating one percent of its gross sales each year to help environmental non-profit organisations.
Koala has three types of mattresses available, including the New Koala Mattress, Koala Calm As Mattress and Koala Soul Mate Mattress. You can get these in a variety of sizes, depending on the product, with options including single, king single, double, queen and king. Prices start from $780 and reach up to $2,700.
All Koala mattresses are said to have an antibacterial treatment to help fight off bacteria and germs. You can also expect an anti-slip bottom and a design that's made without chemicals like formaldehyde. Koala additionally offers free delivery along with a 10-year warranty. If you're tossing and turning over your decision, the brand provides a 120-night trial that allows you to try your mattress at home and ship it back for a full refund if it's not right.
Koala scored a clean five-star win across the board, including for quality of sleep, comfort, support, durability, value for money and overall satisfaction.
Sealy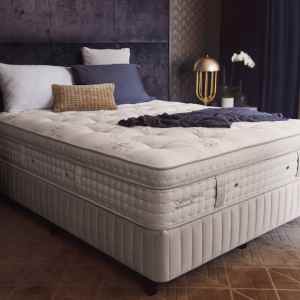 Sealy says it handcrafts mattresses to order here in Australia, using locally sourced materials. Sealy Posturepedic uses a patented innerspring technology designed to support the body at rest, along with comfort layers such as latex and memory foam to reduce pressure points. There are different support systems in each collection, from the PostureTech coil at the brand's entry price point, through to Responsive Technology in the higher-end mattresses.
All Sealy Posturepedic products are stated to be designed to 'sense and respond' to your specific body weight and help promote a quality night's sleep. Mattresses start from around $399 for the Miami Mattress and covers a broad spectrum of budgets and technologies, including the pinnacle Sealy Posturepedic Crown Jewel mattress, which starts at around $5,000. But the top model can cost as high as $20,000 for a king size.
Sealy sealed the deal with five stars for comfort, support and durability. It got four stars everywhere else, including for overall satisfaction.
SleepMaker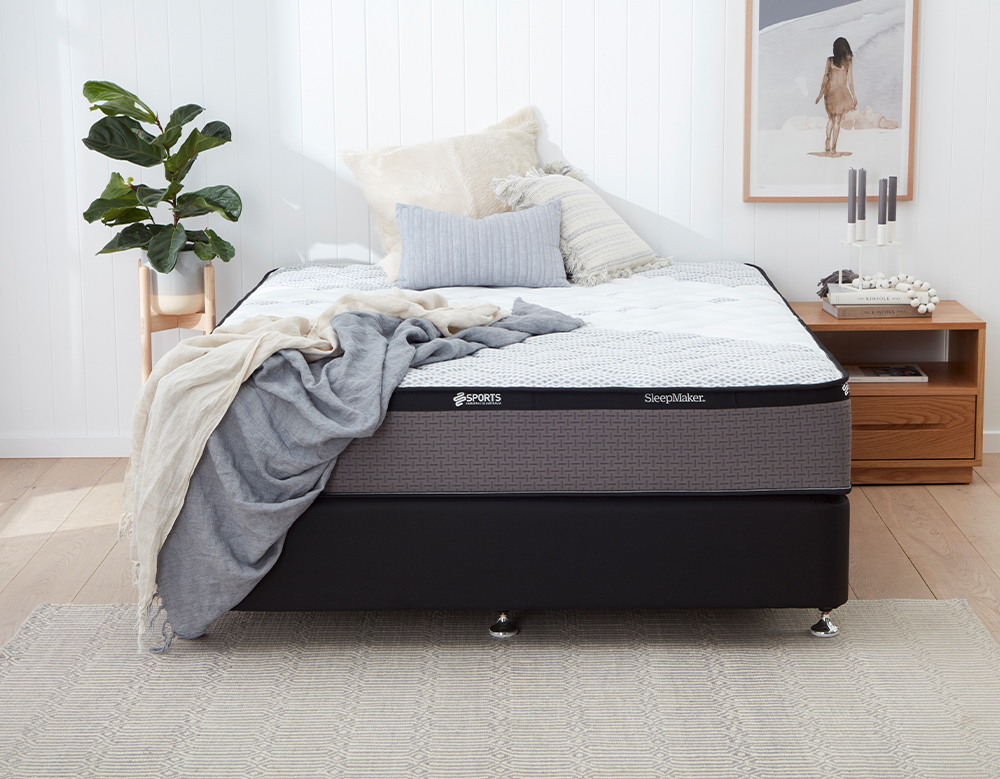 SleepMaker produces mostly hybrid mattresses with memory foam and Dunlop latex. Its collection is divided into luxury, style, back care, traditional, adjustable, convenience and 'for one' ranges. Depending on the specific range, SleepMaker says it has a number of systems in place to help improve your sleep comfort, including 'Dreamfoam', which moulds to your body for improved back support.
Prices start from around $599 for the SleepMaker Impulse Firm single, an innerspring mattress that contains a steel coil system to absorb the weight of your body and provide support. The line extends up to the SleepMaker Siena Plush Super King Mattress, which retails for $21,599. This seriously luxe bedding option features 100% Venetian silk and contains layers of natural latex, Tencel, cashmere and copper technology. Exclusively sold at David Jones, this Australian handmade mattress is also said to be loaded with dreamy bits designed to provide back support as well as help wick away heat and moisture to help regulate body temperature.
SleepMaker received four stars for the majority of factors, such as comfort, support, durability, value for money and overall satisfaction. The only exception was quality of sleep, where it got three stars.
King Koil by A.H. Beard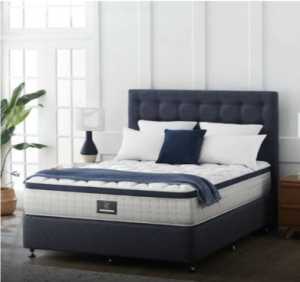 A.H. Beard is an Australian-owned and operated family business with a 120-year history offering a range of luxury style mattresses, whether it is natural latex, contouring memory foam, or the latest in gel technology. Approved by the International Chiropractors Association (ICA), King Koil mattresses offer their Reflex support system, which responds to your body's unique shape and size, providing the support that your body needs. King Koil mattresses offer zoned and border support for your body. So, you can sit or sleep at the edge of your bed and feel supported.
A.H. Beard is said to be the only manufacturer in Australia to be approved by the National Asthma Council and hold the Sensitive Choice blue butterfly symbol.
King Koil achieved four-star reviews in most research areas, including quality of sleep, comfort, support and overall satisfaction. It got three stars for durability and value for money.
IKEA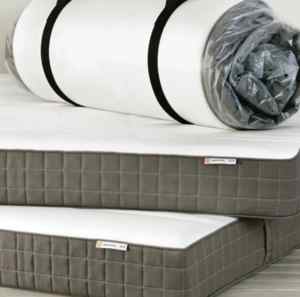 Retail giant IKEA produces a simple range of spring, latex and foam mattresses, as well as mattresses for baby cots and kids. These 'no-frills' options may work out great for you if your needs are simple – simply choose the firmness, material and price level that suits you best and you could walk out of an IKEA store with an absolute bargain.
Prices start at $99 for single-size mattresses including the Husvika and Malfors, plus foam mattresses for junior beds and pocket sprung mattresses for cots.  Unlike some other brands, IKEA mattresses don't cost more than $1,000 and instead max out at $649 for the HOKKÅSEN. If you're after a memory foam option, the Myrbacka mattress costs $599. Similar to a bed in a box, IKEA's most popular spring mattresses are also roll-packed so you can take them home with you in your car.
IKEA was rated four stars for support and value for money, plus three stars for overall satisfaction and everywhere else.
Other Mattress Brands
Besides the top five brands that made it into our ratings, there are several others you might like to consider:
Comfort Sleep

This Australian-made brand creates mattresses that combine multiple types of technologies. Its products are divided into three main ranges: Soft, Medium and Firm. Comfort Sleep covers combinations including pocket springs with layers of wool, high-density foam, memory foam, gel-infused memory foam and latex all in one mattress.
Slumberland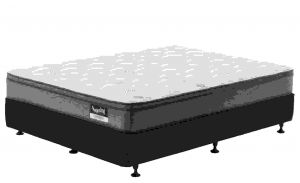 Mattresses from this Melbourne-based company cater to a variety of budgets, with prices ranging from as little as $129 to $5,499 across its extensive range. Designs are based around pocket springs with various side supports and comfort tops, such as aloe vera-infused foam.
Slumberland has several collections, such as Soho, Stratford, Devon, Chiswick, Dorset and Sutton. Many of these Australian-made mattresses are exclusive to retailer Snooze. Slumberland also typically provides a 10-year warranty on its mattresses.
Eva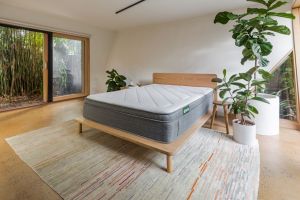 The Eva Mattress is a medium-firm hybrid mattress claimed to be ideal for back, side and stomach sleepers. It combines steel pocket springs and memory foam to provide both back support and comfort when sleeping. The five-zone pocket springs are said to conform to the body's pressure points for personalised support, while the cooling gel memory foam helps to regulate temperature and reduce partner disturbance. The Eva Mattress also has an added edge support to help ensure you don't wake up on the wrong side of the bed or the floor. The Eva Mattress starts at $750 for a single and goes up to $1,150 for a king size.
For those who want to try before they buy, Eva offers a 365-night trial to test out the mattress in the comfort of your own home. If you decide it's not the right fit, Eva will pick up the mattress for free, refund you in full, and donate the product to charity.
Sleep Republic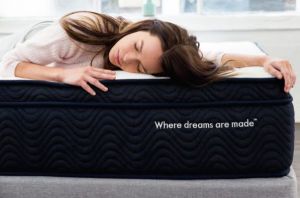 Sleep Republic is one of the longest-standing mattress-in-a-box brands, backed by over 20 years of industry experience. The Sleep Republic Mattress is described as a medium-firm, pocket spring mattress. In fact, Sleep Republic has squeezed as many as 2,250 springs (king size) into its mattress to provide support for five specific body zones and for co-sleepers, according to the brand. The Sleep Republic mattress also features a 3D spacer fabric, gel-infused memory foam for pressure relief and natural latex for better airflow and to help regulate body temperature. It comes in six sizes from single to double, and queen and king sizes.
The Sleep Republic mattress is also backed by a 12-year warranty for peace of mind. If you want to test it out before handing over your cash, Sleep Republic offers a 100-night trial, with all returned mattresses donated to charities like the Salvation Army.
Peacelily
Peacelily is an Australian-owned brand that offers 100% natural latex mattresses. What sets the Peacelily mattress apart from the rest, is its adjustable firmness which can be changed from medium to firm when flipped. It also features three latex layers glued together using natural latex glue. The Peacelily mattress is 21cm thick and wrapped in GOTS certified 100% organic cotton fabric and wadding. Prices range from $849 to $1,499 which is less than half the price of most latex mattresses.
Peacelily also offers a generous 25-year warranty on its mattresses and a 100-night risk-free trial for those who like to try before they buy. Returned mattresses are donated to charity.
Things to consider when buying a new mattress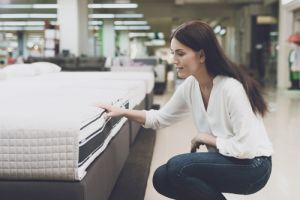 Your first point of call when shopping for a new mattress is deciding the size you need. Typically, sizes range from single, double, queen to king, but you might also find some slightly larger variants of these available, such as a king single and super king. Once you know the size you need, numerous other factors come into play.
From our survey of Australians who have recently bought a new mattress, these factors were seen to have the biggest impact on their satisfaction with a brand:
Quality of sleep: 21%
Comfort: 21%
Support: 20%
Durability: 20%
Value for money: 18%
Quality of sleep and comfort were identified as the greatest drivers of satisfaction when we buy a new mattress – being comfortable, supported and sleeping well are the three key purposes of a mattress after all. Mattresses should probably be considered an investment into your long-term health and happiness, so setting aside the time and money to find the best for you is definitely a good idea. It can make a significant difference to the quality of sleep you get. But that doesn't mean you'll always need to pay top dollar.
When should I replace my mattress?
How long a mattress lasts before you need a new one depends on a number of factors, such as the original quality of the mattress and how much it's used. A general rule of thumb is to replace your mattress every seven years, however high-quality mattresses can last for nearly double that. Our survey respondents, on average, used their previous mattress for nine years before buying a new one. If you're regularly waking up tired, sore and irritable, it may be because your mattress just isn't giving you the support that it used to. This could be an indication that it's time to start looking into replacing it.
What kinds of mattresses are there?
There are several main types of mattresses based on construction. However, many mattresses – particularly those at the higher end – combine different technologies such as coil mattresses with memory foam layers. Continuous innovations in mattress technology – and new designs – mean there's quite a number of different ways to build a modern mattress. Here are the main types of mattresses.
Innerspring/Coil/Pillowtops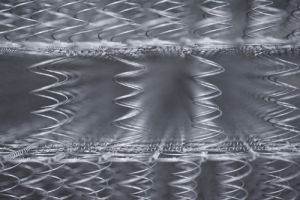 These are generally considered the traditional and most common kinds of mattresses. The support is simply provided by metal coils, which can be configured in a number of ways. The most basic are the continuous and open-coil types.
Continuous coils are made from a single piece of wire looped into strings, while open coils are made of a bed of individual coils connected with one wire. These are generally the cheapest mattresses but are also the most likely to lose their support quality over time. Independently pocketed springs address these issues by allowing each individual coil to respond separately to load and movement.
Quality can be measured by two metrics. Firstly, wire gauge. The lower the gauge, the less give the coils have and the firmer the mattress is. Secondly, the number of coils which – according to manufacturers – correlates to the quality of support and capacity of the bed to contour to your body. On top of the coils, a more comfortable sleeping surface is made with foams, padding and stuffing. This can range from simple quilting to layers of memory foam or latex. Here are some pros and cons:
| Pros | Cons |
| --- | --- |
| Retain less heat | Cheaper options may lack support over time |
| More durable than foam, which can break down and pocket coil where pockets can be damaged | Cheaper designs might wear out faster than other mattresses |
| Allow for ease of movement | More prone to motion transfer (only most expensive offer a degree of motion isolation) |
Memory Foam Mattresses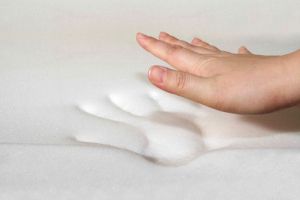 Claimed to be made from a NASA-developed material called 'visco' foam, memory foam mattresses contour to your shape and distribute your weight evenly over the surface. The 'memory foam' is used in the upper layer, which is then supported by the denser non-memory base foam. If it were all memory, you would sink to the bottom! Different memory foam mattresses may have multiple layers, and some have air channels cut in to reduce heat.
For this type of mattress, the trick is to look at foam density. Lower density foam is more prone to breakdown and may not offer the best support, while a foam density that's too high might be too firm. There are also sub-categories of memory foam mattresses:
Standard: the traditional visco foam, with a slow response time
Plant-based: uses natural oils which makes it more breathable and respond faster
Gel-infused: combines gel and memory foam, marketed as a cooler sleep
So, what are the pros and cons?
| Pros | Cons |
| --- | --- |
| Long-lasting with low motion transfer | Tend to be hotter than other mattresses |
| Can be good for those with back problems | More expensive to buy than other types |
Latex Mattresses
The construction of latex mattresses is reasonably simple. A pure latex mattress is made of only latex foam for both the support core part and comfort layers, which may or may not be glued together. The latex liquid used is either 100% natural latex, synthetic latex, or a blend of both. Many people prefer natural latex due to its durable, eco-friendly and hypoallergenic properties, but this usually commands a much higher price tag. There are two main types of manufacturing processes:
Dunlop: the original method produces a durable, often firm mattress
Talalay: a more controlled method that produces a mattress that is said to be more consistent
The Talalay type tends to cost more, but online reviews suggest that both tend to perform similarly. Here are some pros and cons of latex mattresses:
| Pros | Cons |
| --- | --- |
| Very durable (can last 15+ years) | More difficult to find than other types |
| Can be good for those with sleeping problems | Tend to be much more expensive to buy |
Adjustable Air Beds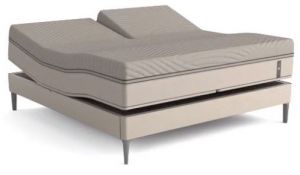 Unlike the air mattresses used for camping, air beds for permanent use look like conventional beds with padding and upholstery. The support system is an adjustable air chamber, which can be adjusted for different levels of firmness. They often allow for separate control of each side of the bed so that both members of a couple can meet their support needs. The most famous type of air bed is Sleep Number, but it appears this is no longer sold by Australian retailers. However, there are multiple other manufacturers on the market if you're after an air bed.
| Pros | Cons |
| --- | --- |
| Reasonably durable | Generally more expensive to buy |
| Highly adaptable to changing support needs | Require more maintenance than other types |
What type of mattress do I need?
Firm vs Soft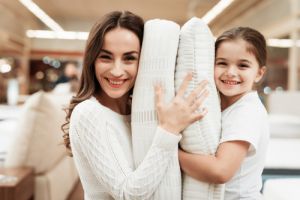 A common misconception is that the firmer the mattress, the better the support, when in actual fact it depends on how you sleep. The most important thing is to keep your spine straight and supported, so depending on the position in which you usually sleep, you'll need a different kind of mattress support to best protect your back. How do you sleep?
On your stomach: a firm mattress will keep your spine aligned
On your back: a medium mattress will support your spine and back while also being comfortable
On your side: a soft mattress is best for side sleepers, as it can contour to your body and sink in the right places to keep your spine aligned.
Our research revealed that nearly three in five (59%) respondents have a medium mattress, with one in four (26%) owning a firm option and 14% a soft mattress.
Mattresses for bad backs
If you have back problems or other issues with aches and pains, you need to be particularly careful with your mattress choice. Too firm might put too much pressure on the body which can enhance or trigger pain, while too soft may give insufficient support for your bones and joints. Latex and memory foam are pressure relieving materials, primarily designed for comfort.
Latex mattresses rate well for back pain because of their 'springy' action. The spongy material contours well with the body and maximises body contact to relieve the pressure points and better align the spine. Memory foam mattresses can also be a good choice for bad backs, particularly high-density foam types. Low-density memory foam provides poorer support and pain relief.
Injured or mobility-impaired people may prefer a firmer option, as it makes it easier to get out of bed, compared to soft sink-in mattresses.
How much do mattresses cost?
Even within a particular category, there's usually a wide price range. But you can expect retail prices varying between $100 and $6,000, depending on the type of mattress. Generally speaking, you will get what you pay for, but that doesn't mean you should just go out and buy the most expensive mattress you can find. Respondents to our survey spent an average of $998 on their most recent purchase. Below is a ballpark price range for each broad type. Bear in mind that both of the coil types include prices for hybrids (coil support with memory foam, latex or other comfort features).
| Mattress type | Single (92x187cm) | Double (137x187cm) | Queen (153x203cm) | King (203x203cm) |
| --- | --- | --- | --- | --- |
| Continuous/open coil | $119 – $3,299 | $169 – $3,999 | $199 – $4,499 | $299 – $9,999 |
| Pocket coil | $249 – $8,999 | $349 – $9,999 | $399 – $12,999 | $1,449 – $16,999 |
| Memory foam | $449 – $3,899 | $599 – $3,499 | $699 – $4,799 | $799 – $6,499 |
| Latex foam | $549 – $1,195 | $699 – $2,295 | $749 – $2,695 | $849 – $4,895 |
| Air bed | $499 – $1,499 | $699 – $4,425 | $799 – $7,099 | $1,299 – $9,499 |
General Guide Only
As you can see, there's a wide range of prices depending on type, so you'll need to carefully weigh up how much you're willing to spend versus the features you want in your mattress.
How to pick the best mattress for you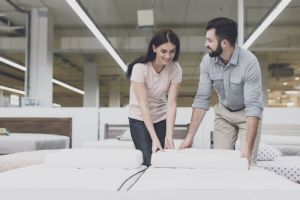 It's a good idea to do your research first, reading product details and online reviews to help you make a shortlist based on your needs. Then you can go into a retail store or display room to test out mattresses with a clear idea of what you're looking for. It's also important to note that some manufacturers will only produce product lines exclusively for certain retailers, or have a line of products operate under different names depending on the retailer.
When you go into a retail store or showroom to test mattresses, don't let the salesperson rush you – 30 seconds of lying on a bed is not enough. Get a pillow (or better yet take a comfortable one with you) and relax properly, as you would if you were going to sleep.
For more specialty types of mattresses, you may find it easier to buy online. But this can be a bit risky, especially if you're looking to buy something quite different from your previous mattress. Before buying online, check the retailer's returns policy to make sure that if you don't like it, you're easily able to pack it up and return it. In our latest survey, 12% of respondents who purchased their mattress online wish that they had tried it out first. A similar portion of people (14%) said the mattress they bought online did offer a trial period, where they could try it and send it back for a refund if they didn't like it.
Ready for a good night's sleep?
You'll spend as much as a third of your life in bed, so it's worth investing in a good quality mattress, taking the time and care to make the best choice for you. Before you go into the shop, understand what different types of mattresses do and what kind of sleep needs they're best for, so that you don't end up paying thousands of dollars only to get an aching back. Look into all of your options, and take good care of your mattress and it will take good care of you.
About the author of this page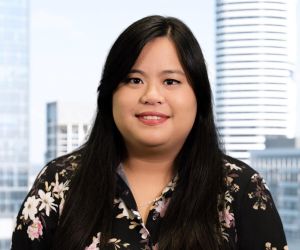 This report was written by Canstar Blue's home & lifestyle journalist, Tahnee-Jae Lopez-Vito. She's an expert on household appliances, grooming products and all things grocery and shopping. In addition to translating our expert research into consumer-friendly ratings reports, Tahnee spends her time helping consumers make better-informed purchase decisions on all manner of consumer goods and services, while highlighting the best deals and anything you need to be aware of.
Air Conditioner Reviews & Ratings
Picture credits: VGstockstudio/Shutterstock.com, Freeograph/Shutterstock.com.
Prices are taken from respective retailers, Forty Winks and David Jones, correct as of September 2021.