David Jones Pillows Review & Guide
Trying to get some beauty sleep can turn out pretty ugly when you don't have the right pillow to suit your needs. So, how can David Jones help you rest a little easy? The premium brand offers a small but varied selection of feather and down pillows, memory foam pillows and latex pillows. Although most of the options cater to people who prefer a medium to firm feel.
When it comes to cost, David Jones pillows will set you back anywhere between $60 and $280. So, while it's on the higher end of the pricing spectrum, there's still an option to suit a range of budgets. Read our guide below to see a list of the products currently available and the features.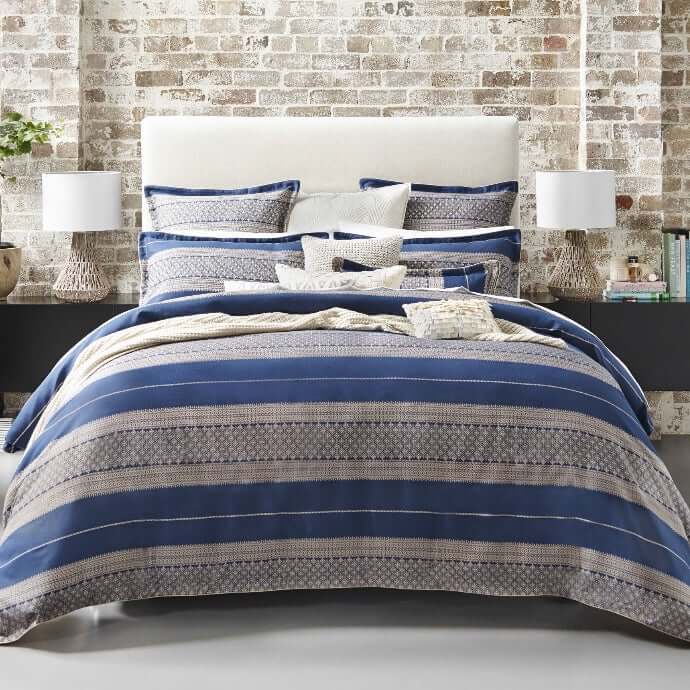 David Jones Pillow Range
Does David Jones have the pillow of your dreams? Consider checking out the different styles available, including:
Memory Foam Pillows
Feather and Down pillows
Latex Pillows
Memory Foam Pillow
David Jones Dual Layer Memory Foam Pillow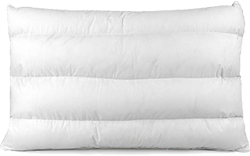 Don't forget to keep memory foam pillows like the David Jones Dual Layer Memory Foam Pillow in your thoughts because it will always remember you. This product is said to be made with "high quality" microfibre fill and a cotton cover to help you get a long and comfortable night's sleep. Like many memory foam pillows, this is claimed to follow the contours of your head shape to relieve pressure points in your neck.
Latex Pillow
David Jones Dual Latex Pillow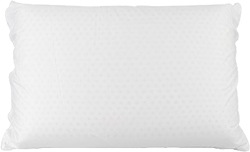 Need a break from materials that trigger your allergy symptoms? Consider latex pillows like the David Dual Layer Latex Pillow. It's described as being "naturally antimicrobial, hypoallergenic and dust mite resistant". This pillow is claimed to be created with air-infused foam rubber that is both comfortable and durable. The material is also stated to provide as much support and comfort a year later of being used.
Feather and Down Pillows
David Jones Softside Goose Down Pillow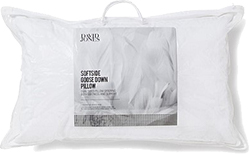 If you're looking for a bit of support while you sleep, the David Jones Softside Goose Down Pillow is boasted to do just that. The bottom section contains feathers that are said to provide medium to firm support, while the top section made from goose down is designed to provide "seemingly soft comfort", according to David Jones.
David Jones European Goose Feather Pillow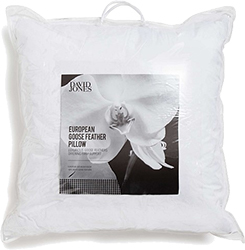 If you're looking for a more affordable option, the David Jones European Goose Feather Pillow might be one of your best bets from its line-up. The white goose feather pillow is around $100 cheaper than many of the other alternatives by the brand and is stated to provide a firm feel. In addition, it's said to be machine washable and comes with a natural cotton case.
David Jones Feather Firm Luxury Pillow 25/75 Goose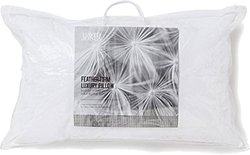 Similar to a number of products in the David Jones pillow range, the David Jones Feather Firm Luxury Pillow 25/75 Goose is recommended for sleepers who prefer the medium to firm support. Covered in natural cotton, the 25% White Goose Down and 75% White Goose Feather blend is promised to provide a soft and comfortable rest.
Other similar products include the David Jones Ultimate Soft Luxury Pillow 85/15 Goose, which retails for $279.95, and the David Jones 50/50 Luxury Pillow available for $199.95.
Does David Jones have the best pillow for me?
Since many of us should be spending six to eight hours of the day asleep, it's important to make sure we're spending that serious quality time with a pillow that isn't killing our necks or constantly sending our bodies out of alignment. David Jones has a few products to consider, most of which suit people who prefer a medium to firm feel. Down and Feather style options also make up the majority of its range, with Goose feather blends.
If you're looking for something affordable, David Jones might not have what you're looking for because the lower cost options are very limited. Its European Goose Feather Pillow is currently the only product available for under $100, retailing for $59.95. If you're still not convinced, you might like to check out the link below, which will lead you to our consumer ratings where you can compare a variety of pillow brands.
About the author of this page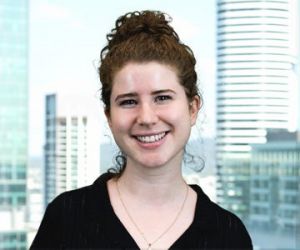 This report was written by Canstar Blue's Content Producer Luciana Lawe Davies. She writes about streaming, appliances and consumer products and services. Luciana enjoys bringing readers the best in what's on TV and at the shops, including the best deals and latest reviews.