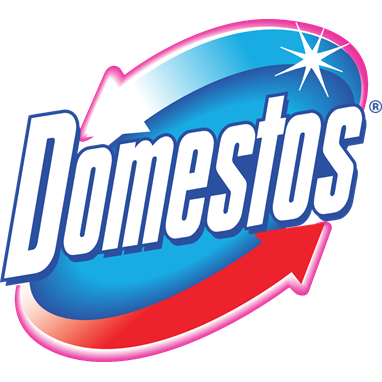 Review of Domestos cleaning products
Established in 1929, Domestos is a cleaning brand owned by Unilever, with a mission to help everyone have a clean and safe toilet. Its household cleaning range contains bleach and claims to be a hospital grade disinfectant. Let's look into Domestos to see how it goes with achieving its goal.
Domestos Bathroom Cleaners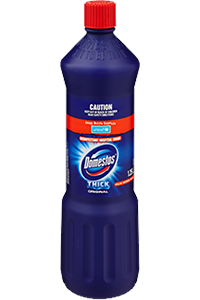 Everyone loves having a clean bathroom, but not everyone enjoys the cleaning part. Domestos offers one cleaning product – Domestos Disinfectant – for your bathroom solutions, in several fragrances.
Domestos Disinfectant aims to clean dirt and stains, remove mould and bad smells, as well as kill germs – whether they're hiding in your toilet, or eating everything off your chopping board.
There are two size options available:
750ml bottle comes in original or citrus fresh scent
25L bottle comes in original or mountain fresh scent
When using it undiluted, squirt on desired area, spread it evenly and leave for 10 minutes, then rinse off thoroughly. To dilute Domestos Disinfectant, use 125ml in 5L of water.
Domestos gives a diverse variety of uses for its Disinfectant, including for home, bathroom and kitchen hygiene. For cleaning around the home, Domestos suggests using its Disinfectant on brickwork, garage floors and children's plastic toys.
In the bathroom, it can be used for toilets, baths and toilet brushes. In the kitchen you may like to use Domestos for bins, drains, cupboards and utensils. These are just a few suggestions given by Domestos, but it lists several others you may like to have a read of. Domestos Disinfectant does contain bleach and should be used carefully.
Should I use Domestos?
Domestos produces only one cleaning product without a variety of fragrances in the range. As it does contain bleach, you should read the label and product information before using it. Although there is only one product in the line, Domestos claims to have a variety of uses for its Disinfectant, so you may find it quite useful for your cleaning needs all around the home. Having a read of online reviews will help you compare Domestos to other cleaning brands. It's always worth shopping around to find a product that best meets your needs and budget.