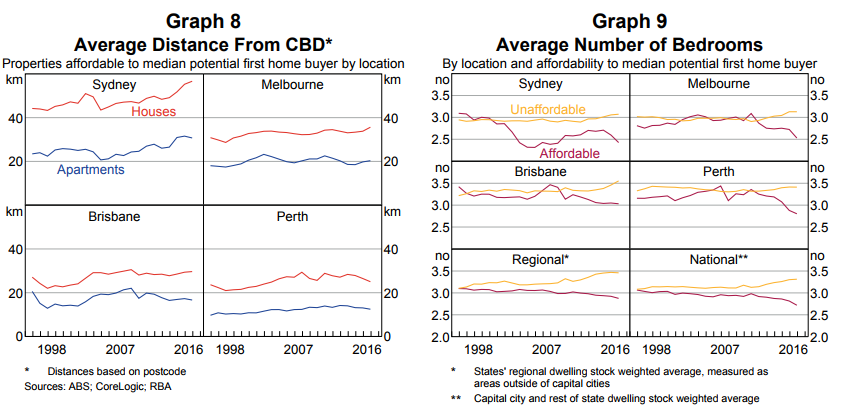 SleepMaker Mattress Review & Guide
Given that we spend a good chunk of our life sleeping, it would be wise to invest in a mattress that helps us get the most out of our time in bed. Founded in Australia in the 1930s, SleepMaker aims to produce quality products with a long-term commitment to on-shore manufacturing. The brand has a solid range of mattresses at different price points with quality as its top priority. How do the SleepMaker mattresses stack up? Read on to find out all the specs and features that make up the SleepMaker mattress range.
SleepMaker Mattresses
Some SleepMaker mattresses are said to be endorsed by the Australian Physiotherapy Association. The brand offers a range of size options including – single, king single, double, queen, king and super king.
SleepMaker Cacoon
The Cacoon range is a luxury line of SleepMaker mattresses and sits at the top end of the SleepMaker pricing spectrum. Its quilt is boasted for 'exotic' fibres including natural silk and cashmere. The materials are stated to allow breathability and airflow in the mattress. The comfort layers are built up of pressure relieving foam, with a 'luxurious feel'. This is also said to provide support with an anti-microbial material to reduce the spread of allergens.
It's equipped with a 100mm Sensorzone support system, which uses a combination of spring and foam. The system is designed with full height springs for durability and is aimed to provide targeted support within a 'Dreamfoam' core (medium feel foam).
SleepMaker Miracoil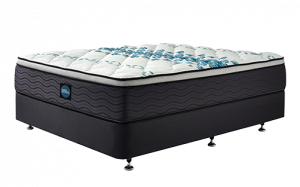 This range has a focus on back care, claiming to provide head-to-toe support with a spring system that adjusts to your body shape. The Z-shaped coils are designed for durability and are stated to support two x 120kg sleepers. There are two types in the range:
Miracoil Classic
Miracoil Advance
The Miracoil Advance mattresses use a 5-zone system for support and to help reduce back stress. The 2.3mm gauge z-shaped coils are boasted to minimise the rolling-off feeling and partner disturbance.  The Comfort Edge design further provides a solid foam edge for additional body support.
The comfort layers are designed for breathability and heat dispersion. Certain models in the range use gel-infused foam to help enhance the heat dispersion. The quilt itself is stated to promote breathability and allow the mattress to stay cool. Throughout the mattress an 'Ultra-Fresh' Protected system is used. The anti-microbial properties within the system are stated to provide a hygienic sleep environment and reduce the spread of allergens. You can find this system across several other ranges listed below.
SleepMaker Just Sleep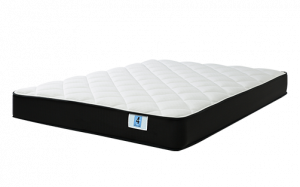 The 'Just Sleep' range from SleepMaker is aimed to be an affordable range of mattresses, with a simple design. There are four types including:
Omnicoil Firm
Omnicoil Medium
Omnipocket Firm
Omnipocket Medium
The medium feel mattresses are designed with additional comfort layers for those who prefer a less firm feel. The Omnicoil spring system is a continuous coil support system, which is boasted for durability and weight distribution. The Omnipocket spring system is claimed to provide contouring support as well as durability with its individually encased springs.
Both types feature a soft fibre fill, which is a non-toxic polyester fibre claimed to be resilient, odour resistant and ideal for allergy sufferers. There's a hollow fibre core that's boasted to trap warm air and balance out the temperature as well as give a soft finish. Similarly to the Miracoil mattresses, it has the 'Ultra Fresh' Protected Foam to help keep the mattress hygienic and odour free.
SleepMaker Lifestyle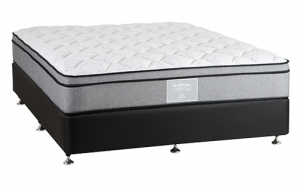 SleepMaker marks this line as a 'traditional' range. It's boasted for low partner disturbance and durable support across the full mattress area. It's designed with a comfort Edge, which is claimed to provide a solid foam edge and reduce the 'roll out' feeling. It also features independent pocket springs where only those springs come in direct contact with body movement. It uses pocket spring technology with certain models having a 5-zoned pocket springs for additional durability and more body contouring compared to others in the range. The three different options include:
Lifestyle: designed to help with spinal alignment, minimise partner disturbance, allergy controlled comfort layers and pocket springs
Lifestyle Zoned Pocket Spring: features additional pocket springs
Lifestyle Australian Made Zoned Pocket Spring: features a 5-zone pocket spring
All mattresses in the range feature a 'Climatex' quilt where high loft fibres help 'bounce back' between two layers of the 'Dreamfoam'. It also has the 'Ultra Fresh' treated Dunlop Foam as the above range, giving a hygienic sleep environment.
SleepMaker Singles
This line of mattresses can be custom designed to suit you. It's ideal for children's mattresses, claimed to specifically support growing bodies. It has the same 'Ultra-Fresh' treatment to help protect from allergy and asthma triggers. The support technology used in this range differs depending on which type you select, but all still use Dunlop foam. Additionally, it features the 'Climatex' Quilt, which is stated to offer breathability while minimising uneven surfaces. The quilt is also boasted to provide a cushioning effect.
Should I go home with a SleepMaker mattress?
SleepMaker provides a number of different price points across the range and it may have a mattress just right for you. The range tends to sit between $450 and $3,500, giving several budget-friendly options. Using materials such as Dunlop foam instead of Talalay helps to keep the cost down, while still providing reasonable value for money in other areas. For an additional cost, SleepMaker adds a 5-zone system in the Miracoil Advance mattress range, which is claimed to provide added support compared to its other spring systems.
Your choice of mattress should ultimately come down to your budget and any specific requirements, so it would be wise to shop around for the best deal. To see how SleepMaker mattresses compare, check out our customer ratings via the link below.
About the author of this page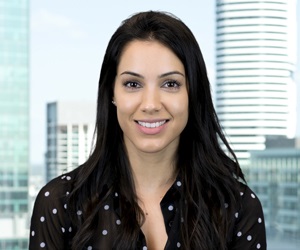 This report was written by Canstar Blue's Home & Lifestyle Content Lead, Megan Birot. She's an expert on household appliances, health & beauty products, as well as all things grocery and shopping. When she's not writing up our research-based ratings reports, Megan spends her time helping consumers make better purchase decisions, whether it's at the supermarket, other retailers, or online, highlighting the best deals and flagging anything you need to be aware of.