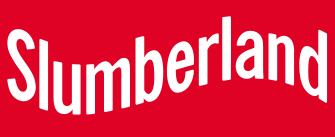 Slumberland Mattress Review & Guide
The limitless choice of mattresses on the market makes finding the right mattress for you a little overwhelming. With that in mind, we bring you a guide on Slumberland mattresses and outline all the specs and features of the range to help with the decision. Slumberland is a Melbourne-based company and says it aims to produce quality mattresses without the high price tag. Its prices start from as little as $249 to $5,499, giving you several budget friendly mattresses to choose from. Read on for a review of each range.
Slumberland Mattresses
Slumberland produces plush, medium and firm mattresses. All are stated to be hand-assembled and hand-clipped here in Australia. The design is quite similar across the full range with several additional features being brought in on the high end side.
Soho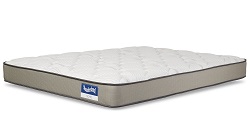 The Soho mattress is at the start of the price spectrum for Slumberland. It's designed with a zoned spring coil system and side support for durability. With this model, Slumberland boasts a 'Hi-Loft' poly cushioning fibre and SelectQuilt Foam for support. It's further designed with the 'AdvancEdge 400' side support to stop you from falling off the edge of the bed. It has a non-flip smooth top construction design and features a firm feel. Prices for the Soho mattresses start from around $250 – $400.
Chiswick
Similarly to the Soho line, Chiswick mattresses feature a zoned spring coil system and side support for durability. There is a non-flip gusset top design, so it saves you from needing to flip the mattress to maintain its longevity. It's also designed with a head-to-toe helical lacing, medium comfort foam and insulator pads. You can expect these mattresses from around $400 – $650.
Brixton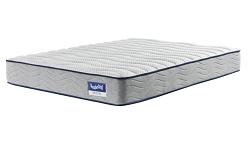 This range is not far off the Soho line as it also incorporates the 'Hi-Loft' cushioning with firm comfort foam, but is stated to have a European made 5-zone continuous coil system. Additionally, it features helical lacing from top to bottom for a medium-firm feel and European stretch knit fabric.
Prices for the Brixton line start from approximately $650 – $900. If you're after a soft mattress, opt for the Stradford or the Bromley line instead as it's designed with 'Plush Comfort' foam and is in the same price range, as well as incorporates similar technology.
Dulwich
The 5-zone continuous coil support system can be found with most of the Slumberland mattresses, including the Dulwich line. This range starts from just under $1,000 and features a non-flip construction design. It features Slumberland Premium 'Firm Comfort' foam and insulator pads. The soft equivalent mattress collection is the Sutton mattresses with 'Soft Comfort' foam for a plush feel. It also has a Hi Loft cushioning fibre with wool and head-to-toe helical lacing.
Ascot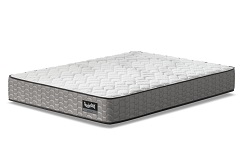 The Ascot collection is a firm feel mattress with an integrated steel band to hold the layers secure. It's stated to feature T-Bar casings for additional side support and durability. It's also boasted for its Belgian woven damask fabric border, stylish stretch knit, damask fabrics and pinstripe trims.
Similarly to other ranges, this features individually tempered pocked coils and select Comfort quilting foam. The prices for these all-rounder mattress start from around $1,000 – $1,500. For a plush feel, the Chelsea range features the same technology with the addition of a memory foam comfort layer for body contouring.
Stonehenge
If you're after a super firm mattress, the Stonehenge line is claimed to be designed with a comfort layer made of high resilience 'Super Firm' foam. It still features the 5-zone individual pocketed spring system, similar to other Slumberland mattresses and the 'Hi Loft' wool and fibre blend cushioning and quilting. These mattresses are built using a steel band and T-bar casings, which are designed for durability. It also has an integrated perimeter band of spring steel. The starting price is from around $1,400 – $1,850.
Fulham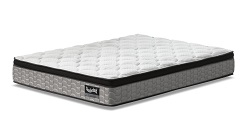 The Fulham mattresses are designed with the classic wool and fibre blend cushioning, memory foam comfort layer and 'SuperSoft' quilting. It's also built using a steel band and T-Bar casings and has a 5-zone individually pocketed spring system to deliver all-round support. It's claimed to have total support system casing with a medium feel. It's boasted for its Belgian stretch knit fabric with yarns of viscose and a cushion layer made from Hi-Loft cushioned fibre with wool. The price for the Fulham line starts from approximately $1,250 – $1,700.
Cornwall
The Cornwall mattress line from Slumberland starts from around $1,600 – $2,050, which is similar to the Devon line. The main difference between the two is that the Cornwall mattresses use 'Super Firm' foam, while the Devon line has a medium feel. Otherwise both are claimed to feature ultra-comfort materials including premium memory foam, and Slumberland 'Hi-Loft' wool and fibre blend cushioning.
Similarly, both have the European-made 5-zone, individually pocketed and tempered spring coil system. It's also underpinned by a solid Australian timber frame and an integrated perimeter band of spring steel.
Aloe Vera Range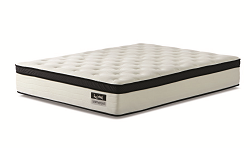 There are two Slumberland lines – Dorset and Somerset – that feature a Dutch 5-zone stretch knit fabric finished with Aloe Vera. Both use the Slumberland 'Hi-Loft' wool and fibre blend cushioning. These mattresses are also claimed to be built using a steel band and T-bar casing with integrated perimeter band of spring steel for durability. The Dorset also uses memory foam for body contouring and is underpinned by a solid Australian timber frame.
The Somerset line is boasted for its premium Belgian latex comfort layer infused with gel. The Dorset has a plush convoluted foam, while the Somerset is a medium feel mattress. The price for both ranges starts from around $2,100 with the super king size reaching the $5k mark.
Should I go home with a Slumberland mattress?
Slumberland produces an extensive range of mattresses with various support systems, from plush to firm. When deciding which mattress to buy, it would be wise to consider the design most important to you, whether it should include a pillow-top for additional softness or durable side support for a firmer edge. In the high end price range, you can find Slumberland mattresses – Dorset and Somerset – that feature Aloe Vera infused foam, which is used for soothing qualities. Other collections boast individually pocketed spring coil systems for comfort.
On average, consumers spend around $1,000 on mattress, with most Slumberland mattresses sitting quite comfortably in this price bracket. To see how Slumberland compares to other brands, check out our customer reviews and ratings, which can provide you with an understanding of where Slumberland thrives and where it perhaps falls short for Aussie consumers.
About the author of this page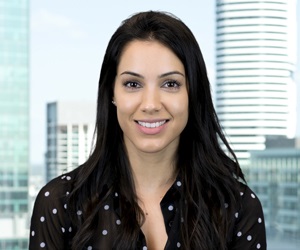 This report was written by Canstar Blue's Home & Lifestyle Content Lead, Megan Birot. She's an expert on household appliances, health & beauty products, as well as all things grocery and shopping. When she's not writing up our research-based ratings reports, Megan spends her time helping consumers make better purchase decisions, whether it's at the supermarket, other retailers, or online, highlighting the best deals and flagging anything you need to be aware of.