Not a drill: Makita rated best in power tool ratings
Any tradie or self-respecting DIY enthusiast will tell you having the right power tools in your tool box is as important to getting the job done as applying a little elbow grease. Ever tried drilling tiles without a specialist drill bit? Or cut a large tree trunk using a manual wood saw? We hope not. Whether you're chipping away at it on a construction site or in your own backyard, buying trade quality tools is a must to get the best bang for your buck.
With over half of Aussies surveyed (52%) stating they enjoy doing DIY projects and 42% admitting to having tried multiple brands of power tools, finding the right product from the start can save you both time and money. Hardware stores are chock-full of different power tools and gadgets claimed to be 'perfect' for this and that, but how do you decide which to go for?
That's where our review can help. Canstar Blue surveyed more than 600 Aussies for their feedback on the power tools (i.e. drill, nail gun, etc.) they've purchased and used in the last two years. Respondents rated brands on important factors such as reliability and performance, ease of use, noise levels, value for money and so on. Those which received the minimum survey sample size of 30 responses are featured in our results.
Best Power Tools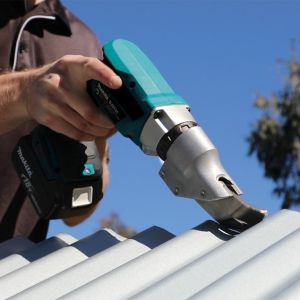 Here are the best brands of power tools in Australia, as rated by consumers in Canstar Blue's inaugural review:
Makita
Ryobi
Ozito
Bosch
DeWALT
Makita powered its way to the top of our ratings in 2020, after earning five-star reviews in all but one category. These include reliability & performance, ease of use, design, noise levels, maintenance & servicing and overall satisfaction. It got four stars on value for money, with Ozito the only brand to receive full marks in that category. Runner-up Ryobi also managed to receive five stars for reliability & performance and Bosch for noise while operating.
Read on to explore what brands featured in our review have to offer, plus what you should look out for when shopping for power tools.
Power Tools
Makita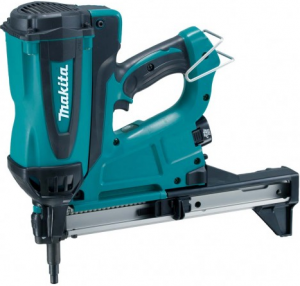 Makita was founded in Japan in 1915 and is claimed to be the first company to have manufactured electric planers. Over 100 years later, and Makita is now a leading manufacturer of power tools for the building and construction, power garden and commercial cleaning industries.
For building and construction, Makita offers a wide variety of drills, impact drivers, nailers, staplers, rivet guns, rotary hammers, and various solutions for cutting, grinding, sanding, polishing and more. For the garden, you'll of course find lawn mowers, leaf blowers, line and hedge trimmers and so on. Makita power tools are slightly more expensive than competitor brands, but if Makita's reputation and online reviews are anything to go by, they're well worth the price. The brand is sold online and in various hardware stores, including Total Tools, Bunnings and independent retailers.
Makita was rated five stars for reliability & performance, ease of use, design, noise levels, maintenance & servicing and overall satisfaction. It got four stars for value for money.
Ryobi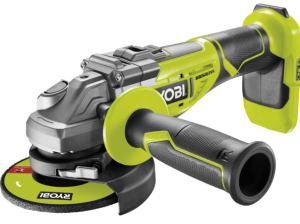 Exclusive to Bunnings and online via its website, Ryobi specialises in pro-featured power tools and outdoor equipment. The brand has a decent line-up of drills and drivers, priced around the $200 mark. It also offers caulking guns, drain augers, glue guns, biscuit joiners, nailers, staplers, rotary hammers (also priced under $200) and everything else you'd expect to find on a construction site.
For the outdoors, you'll find budget-friendly loppers, lawn mowers, chainsaws, trimmers and blowers and various tools and accessories to manicure your garden to perfection. Prices for Ryobi tools are mid-range, but the brand does feature some good promotions and discounts worth checking out from time to time.
Ryobi was rated five stars for reliability & performance and four stars in the remaining categories, including value for money and overall satisfaction.
Ozito
Ozito is a go-to brand for many homeowners, DIY enthusiasts and tradespeople, largely because it's one of the most affordable brands on the market, with a decent selection of products to boot. Ozito offers a Power X Change range comprising of over 70 power tools and garden equipment – all powered by the same battery. It's a game changer for people short on time and space. In the handheld power tools department, you'll find the usual, including corded drills and cordless drills (with prices starting from $50) and hammers, angle grinders, laser levels, saws, rotary tools and the likes. Ozito also has a decent range of benchtop tools for metal cutting, welding, tables etc. This brand is available online and in most Bunnings stores.
Ozito was rated best for value for money and received four stars for design, ease of use, reliability & performance and overall satisfaction.
Bosch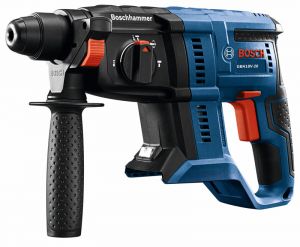 A big name in the home appliances world, Bosch offers a German-engineered range of power tools and safety solutions targeted specifically at tradies. Its range includes Combo Kits for tradespeople and standalone tools like drills, drywall screwdrivers, impact wrenches and drivers, sanders, planers, multi-cutters and more. You can opt to shop tools by trade, with Bosch offering solutions for electricians, metal construction workers, plumbers and heating engineers and joiners and carpenters.
In terms of price, Bosch is firmly in the mid-range, with prices for drills and angle grinders hovering around the $200-$300 mark. You can find Bosch tools at Total Tools, Bunnings and online via its website.
Bosch earned a five-star review for noise while operating, and four stars for reliability & performance, maintenance & servicing and overall satisfaction. It got three stars everywhere else.
DeWALT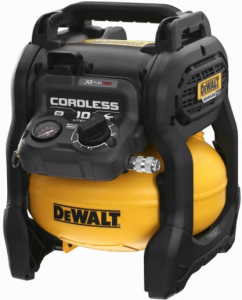 For heavy-duty power tools, look no further than DeWALT. The brand claims its products have undergone extensive testing to perform in the harshest environments. DeWALT offers a wide selection of durable power tools suited to various jobs and work sites, including drills, fastening tools, rotary and demolition hammers, saws, grinders and more. There's also a 10.8V or 18V 'Combokit' for those looking for an all-around solution, or you can opt to shop tools by trade.
DeWALT also offers site equipment such as cameras, thermometers, compressors, laser instruments, lighting, radio and audio equipment. There's also an outdoor power tool range comprising of lawn mowers, trimmers, blowers etc. DeWALT products are boasted for their exceptional power range, although expect to pay more for that at the checkout. You can shop DeWALT products at Total Tools, Bunnings and online.
DeWALT rounded up the results with four stars for reliability & performance and maintenance & servicing. It finished on three stars in the remaining categories.

Top 10 power tools to buy for your tool box
The types of power tools you need will depend on the job at hand and your capabilities – whether you're a semi-professional or rookie. If you don't know where to start, our survey revealed the 10 most common tools purchased by Aussies are:
Drill
Sander
Blower
Nail gun
Angle grinder
Multi-tool
Screwdriver
Circular saw
Cut-off saw
Bench grinder
What should you look for when shopping for power tools?
The philosophy that you get what you pay for applies to most things and even more so to power tools. There's really no point cutting corners on price and finding yourself with a sub-par tool that's not up to the job or that will flop half way through. You're best to invest a few more bucks on a product that's robust and that comes with extra power and functionality, which will make your job a hell lot easier. In fact, our survey found that features and capabilities (i.e. power, accessories etc.) was the most important purchasing factor for Aussies (40%), with price coming in second (37%), and brand name, third (18%).
Bottom line is − do your research. Look for power tools with a good enough power output and that come with various functions, accessories and safety measures. Use our review as a starting point, but the best way to ensure you're getting the best power tool for your needs, is to speak to a professional.
Picture credits: Chepko Danil Vitalevich/Shutterstock.com, Labutin.Art/Shutterstock.com.