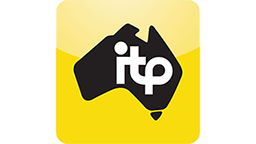 ITP Review & Guide
For the majority, it's hard to get motivated when it comes to tax, particularly lodging the EOFY tax return. Despite the improvements over recent years, the tax return is still seen as a chore, requiring hours of work, as well as hunting down documents and receipts. Thankfully, the process has been made easier with the help of tax agencies and tax accountants, saving those unsure about tax claims from the June 30 headache.
Income Tax Professionals (ITP) has been operating in Australia for over 40 years, assisting individuals and businesses with all things finance. With hundreds of locations and a diverse range of tax-related services available, ITP has been the go-to option for many. Check out how ITP can help you for the EOFY below.
ITP Australia
Features
As a company, ITP offers a wide range of financial services, including financial planning, car and home loans, as well as support for startup businesses. However, as the name implies, ITP primarily focusses on tax-related services, with tax returns for individuals, sole traders, partnerships, corporations and trusts available.
Primarily offering in-store services, ITP's qualified tax accountants will help you through the entire process, ensuring your individual situation or business has the help it needs. Online, it offers a tax checklist, helping you prepare for the claim process.
For those interested in financials, ITP offer accounting and tax courses, with information available on its website
Costs
The costs of your tax return will vary depending on which return you need, as well as how many returns you will be submitting. ITP doesn't advertise its prices online, so it's best to call up your local office for pricing and payment methods.
ITP does offer a $0 upfront option, with payment deducted from the amount that you receive from the ATO once your tax return has been approved. This is a common option for tax agents, with the amount deducted shown on your tax return documentation.
Participating ITP stores offer a capped individual basic salary and wages returns for under 21s – costing only $79
Defence Force discounts are also available, but again only at participating locations
All ITP tax returns are tax deductible
MYOB Accounting Software
Looking to make dollars and cents of your personal or small business finances? MYOB's accounting software includes options for invoicing, payroll, expenses and more. For more information on the featured plans below, click the button below to be referred to MYOB's site.
Payroll software for small businesses with up to 4 employees

Single Touch Payroll (STP) reporting
Pay your employees

from $10/month
min. cost $10.00 over 1 month
Go to site
Online accounting software great for new and smaller businesses

Single Touch Payroll (STP) reporting
Manage & track cashflow
Send quotes & invoices
Manage bills & expenses
30-day free trial available
50% off for first 3 months. New customers only. T&Cs Apply.

from $25.00/month
min. cost $50.00 $25.00 over 1 month
Go to site
Online or offline accounting software with job tracking and inventory

Single Touch Payroll (STP) reporting
Pay your employees
Send quotes & invoices
Manage bills & expenses
Bill by time & track jobs
Manage inventory
30-day free trial available
50% off for first 3 months. New customers only. T&Cs Apply.

from $60.00/month
min. cost $120.00 $60.00 over 1 month
Go to site
Is ITP the best option for me?
Tax season can be a stressful time of year, particularly if taxes aren't your thing. With a range of tax services available to help you through the process, finding one that best suits your needs and schedule often becomes the next hurdle.
ITP has become a well-respected accountancy, with years of service and expertise within the industry, covering a range of services to help individuals all the way through to large corporations and trust funds. But as each tax return can be quite unique and specific, it's always recommended to shop around, as you may find a better suit to your needs or circumstances. When it comes to tax returns, and putting money back into your pocket, you'd be forgiven for shopping around for the best deal.
About the author of this page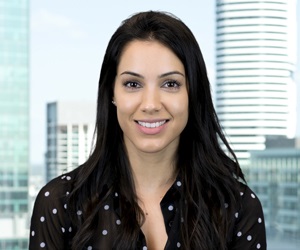 This report was written by Canstar Blue's Home & Lifestyle Content Lead, Megan Birot. She's an expert on household appliances, health & beauty products, as well as all things grocery and shopping. When she's not writing up our research-based ratings reports, Megan spends her time helping consumers make better purchase decisions, whether it's at the supermarket, other retailers, or online, highlighting the best deals and flagging anything you need to be aware of.