ITP claims top spot in tax agent ratings
Doing your tax return is a dreaded task for some. It's not always easy to figure out on your own what you can claim and what receipts you need. However, there are plenty of companies queuing up to help, but who can you really trust? Not only can a good tax agent make your life a little less stressful, but they could also help you maximise your returns and get the extra cash your savings account has been waiting for.
Each year, Canstar Blue conducts a review of professional tax agents, to find out which are deemed to offer the best advice, service and value for money. In 2019, we've surveyed more than 800 Australian adults about their experiences with some of the biggest tax agencies in the country, with their opinions reflected by the star ratings table you see above.
Four of arguably the most prominent tax agents in Australia feature in our review, with ITP taking out top spot. It achieved five-star reviews on all rated variables including ease of applying, value for money, quality of advice, customer service, turnaround time and overall satisfaction. The four tax agents were rated in the following order for overall customer satisfaction:
1st ITP
2nd Etax
3rd H&R Block
4th Online Tax Australia
Etax and H&R Block were rated four stars for overall satisfaction, while Online Tax Australia was left with three stars overall and three stars in all other rated variables. Etax got four stars on value for money and turnaround time, with three stars in all other categories. H&R Block earned four stars for most research categories, except value for money where it got three stars.
When you put your tax return in the hands of the professionals, you'll rightly expect them to do a great job on all fronts. If they don't, you should consider your options. It's important to note that our review excludes the ATO and small local businesses.
Drivers of customer satisfaction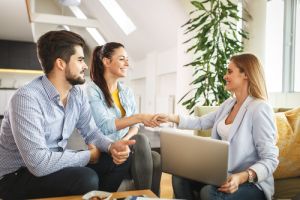 In addition to identifying the best-rated tax agents, our research also reveals the main drivers of overall customer satisfaction for Aussies who use tax agents:
Ease of applying: 24%
Value for money: 23%
Quality of advice provided: 23%
Customer service: 16%
Turnaround time: 15%
While there are lots of reasons why you might want to employ the services of a professional tax agent, our research identified ease of applying as being the greatest driver of customer satisfaction. With such a tedious task at hand, making the initial process as easy as possible certainly helps.
The second most important driver was value for money. And it makes sense – we all want the best tax return we can get, at the minimum expense of our own time and money. But consumers also want tax agents that deliver on quality personal advice, so you can make better financial decisions around your personal tax returns in future. Here are some of the other key findings from our 2019 research, including why Aussies choose to use tax agents and whether or not they will use the same agent again next time!
Why use a tax agent?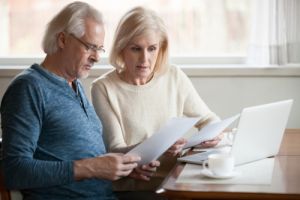 As part of our research, we asked survey respondents what their main motivation for hiring a tax agent was. We found:
57% wanted to maximise their return and thought an agent would do a better job
19% just wanted to save time by having a professional do their tax return for them
16% did so simply because they weren't sure how to file a tax return by themselves
8% had other reasons
Whatever your reasons for hiring a tax agent, it's important to do some research to find the right one for your needs and budget. Our research found that just 11% of respondents have tried multiple tax agents.
Shopping around certainly seems like a smart move when you consider that just 44% of respondents to our survey said they would recommend their tax agent to a friend, while only 56% plan to use the same agent again next time.
What do we spend our tax returns on?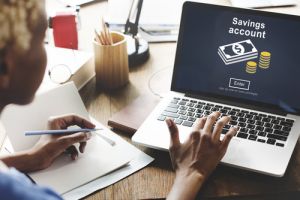 The day your tax return drops into your bank account is a great one. But what are you going to do with the money? We asked survey respondents to tell us what they did with their extra cash last year:
41% put it in a savings account
38% spent it paying off bills
20% put it towards a holiday
10% put it towards an investment (i.e. car or home)
9% spent it on things for the family and/or kids
2% wasted it on things they didn't really need
A further 6% spent their tax return on other things, while 5% weren't sure what they did. A good night out, maybe?
Whatever you plan to do with your bonus cash, make sure that you get the best deal you can from a tax agent. Take the time to compare quotes and ask your friends and family about their experiences. Failing to do so could mean you end up paying more than you need to, or don't get the sort of customer service and advice you would like. With that in mind, we hope our tax agent review proves helpful the next time you're shopping around.
MYOB Accounting Software
Looking to make dollars and cents of your personal or business finances? MYOB's accounting software includes options for invoicing, payroll, expenses and more. For more information on the featured plans below, click the button below to be referred to MYOB's site.
Payroll software for small businesses with up to 4 employees

Single Touch Payroll (STP) reporting
Pay your employees
50% off for first 3 months. T&Cs Apply. Offer ends 30.09.20

from $5/month
min. cost $10.00 $5.00 over 1 month
Go to site
Online accounting software great for new and smaller businesses

Single Touch Payroll (STP) reporting
Pay your employees
Send quotes & invoices
Manage bills & expenses
30-day free trial available
50% off for first 3 months. T&Cs Apply. Offer ends 30.09.20

from $24.00/month
min. cost $48.00 $24.00 over 1 month
Go to site
Online or offline accounting software with job tracking and inventory

Single Touch Payroll (STP) reporting
Pay your employees
Send quotes & invoices
Manage bills & expenses
Bill by time & track jobs
Manage inventory
30-day free trial available
50% off for first 3 months. T&Cs Apply. Offer ends 30.09.20

from $54.50/month
min. cost $109.00 $54.50 over 1 month
Go to site
About the author of this page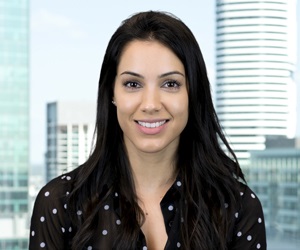 This report was written by Canstar Blue's Home & Lifestyle Content Lead, Megan Birot. She's an expert on household appliances, health & beauty products, as well as all things grocery and shopping. When she's not writing up our research-based ratings reports, Megan spends her time helping consumers make better purchase decisions, whether it's at the supermarket, other retailers, or online, highlighting the best deals and flagging anything you need to be aware of.
Picture credits: Solis Images/shutterstock.com, fizkes/shutterstock.com, Rawpixel.com/shutterstock.com