Cloud storage services are vital for making sure your hard work stays secure and available at all times, with plenty of platforms available for when you run into annoying tech issues, or you need to work from a different computer. But which platform should you be using, and what features does each platform have? To help take some of the guesswork out of the decision, Canstar Blue compares some of the major cloud platforms available, and which one may 'save' you from running into any trouble.
What is cloud storage?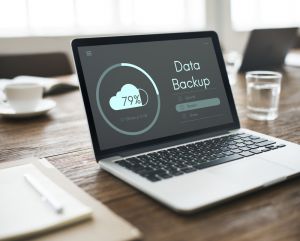 Cloud storage is the saving of data onto hardware which is located at a remote storage system off-site. Essentially, this means transferring and accessing your stored data via the internet rather than your own device's storage. By storing it off-site, not only do you keep it safe from potential physical damage, but it means you can access it via multiple devices, allowing you to work on the same document on different computers, so you don't have to physically save it to a USB!
How does cloud storage work?
To use cloud storage, all you have to do is sign up to a service, create an account, and upload the files that you want to save. From here, you can access them from anywhere, with each file continuously synced, meaning you'll always have the most current version of your document (provided you have an internet connection). By saving files online, you'll also save physical hard drive space on your laptop or computer, so your computer won't be slowed down by clutter.
Cloud Platform Services Compared
Here is a comparison of some of the major cloud services currently available.
| Brands | Free Storage Option | Mid-Level Storage Option | High-Level Storage Option |
| --- | --- | --- | --- |
| OneDrive | One Drive Basic (5GB storage) | One Drive Office 365 Personal (1TB storage/$10 monthly) | One Drive Office 365 Home (6TB storage – 1TB per person/$13 monthly) |
| Dropbox | Dropbox Basic (2GB storage) | Dropbox Plus (2TB storage/$15.39 monthly) | Dropbox Professional (3TB storage/$25.58 monthly) |
| iCloud | iCloud Basic (5GB storage) | iCloud 200GB Plan (200GB storage/$4.49 monthly | iCloud 2TB Plan (2TB/$14.99 monthly) |
| Google Drive/One | Google Drive Basic (15GB storage) | Google One 200GB Plan (200GB storage/$4.39 monthly | Google One 2TB Plan (2TB storage/$12.49 monthly) |
| Box | Box Individual (10GB storage) | Box Personal Pro (100GB storage/$14 monthly) | Box Business (unlimited storage/$21 monthly per user) |
Sourced from respective websites, March 2020. Some figures are based on the monthly cost of an annual subscription.
OneDrive

Microsoft's addition to the cloud platform market, 'OneDrive' comes as standard as part of a Microsoft Office subscription, allowing you to get plenty of work done through Excel, Word and PowerPoint across multiple computers. However, it's also available without installing Office 365 on your computer, giving you greater flexibility in the workspace.
Alongside the 5GB free plan, OneDrive also offers 100GB for $3 per month without an Office 365 plan, although both Office 365 Personal and Home plans come with OneDrive – each with 1TB per person – priced between $10 and $13 per month, meaning there's an option for all space requirements and budgets.
DropBox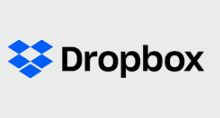 Dropbox is another veteran in the cloud storage world, as the service offers varying tiers of storage subscriptions, including options for individuals and businesses. Dropbox's individual plans start from the free Basic 2GB plan, alongside the Plus 2TB plan and Professional 3TB plan, which can be billed yearly for convenience. The Professional subscription offers features such as sharing folders with passwords and expiry dates, giving you control on how long people have access to your documents.
Dropbox's Business range includes plans such as Standard, Advanced and Enterprise, each with a different pricing tier, with features such as collaborative spaces, Trello boards and increased security systems for sensitive documents.
iCloud

iCloud, operated and managed by Apple, is another top cloud storage service that's been running for nearly 10 years now. With 5GB of storage being offered free-of-charge, Apple additionally offers a 200GB plan and a 2TB plan for individuals.
Owing to the popularity of Apple and the iPhone, iCloud is best suited for those who solely run Apple products and work stations, although some features are compatible with Windows. Additional features include saved Safari tabs for future web browsing, as well as backing up contacts, photos and videos that you've saved on your phone. Pricing plans begin at just under $5, with the larger 2TB priced at $14.99 per month.
Google Drive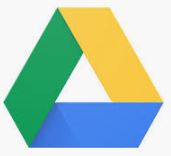 Launched in 2012, Google Drive is another front-running cloud storage service. Similar to Apple's iCloud, Google uses its established popularity to seamlessly integrate Google Drive within the user's interface, as it boasts the largest basic plan, with 15GB storage offered completely free-of-charge.
Google also offers Google One paid storage subscriptions with 200GB priced at $4.39/month and 2TB costing $12.49/month. Google Drive is said to be suitable for those who are looking to seamlessly connect between multiple Google-run devices, with the cloud system even saving attachments in Gmail.
Box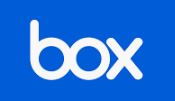 Despite being around since 2005, Box is often overshadowed by other platforms. However, it still offers plenty for users, with Box's most notable feature being Cloud Content Management (CCM) as it uses machine learning integrations to let users sync important content and business processes to the CCM platform.
While Box's Individual plan offers 10GB data to users for free, there are also paid memberships, including the Box Personal Pro plan with 100GB at $14 per month and the Box Business plan offering unlimited storage at $21 per month per user. Unfortunately, the Box Business plan is only applicable to businesses with 3+ employees, meaning you may have to look at all your options before locking in a subscription.
Which cloud platform is right for me?
Definitely try out the free storage options before you jump into a subscription. You might be surprised by how little storage space you really need when you think about it. If you do need more storage, deciding which platform to use based on price is clearly a smart move, but also consider the 'convenience factor' based on your preferred software of choice (e.g. Microsoft, Google or Apple).
All of the services mentioned above offer a number of unique and diverse features, as your choice of subscription is going to ultimately boil down to your budget and the amount of cloud storage you need. Ultimately though, investing in a cloud storage system will save you a bit of heartache if you suffer from a computer malfunction, as well as come in handy for when you need to work from home.

Photo credits: Alexander Supertramp/shutterstock.com, Rawpixel.com/shutterstock.com