It's mostly likely you know VPNs as 'that thing kids are using to watch American Netflix', or something that you had to get installed to allow you to work from home. Regardless of how you've heard of it, VPNs sound like they're a lot of work to install and use, let alone understand. Thankfully that's not the case, with many VPNs available for you to use – most of which are completely legal – allowing you to protect your online privacy and access files remotely. But should you be using a VPN? Let's explore what VPNs are, how they work, and why they can be a handy tool for any internet user.
What is a VPN?
A VPN (Virtual Private Network) provides secure access to a private network which can protect your personal information and data. Just like a firewall protects your data on your computer, a VPN protects your data online. Depending on the VPN used, it can encrypt your data, trick a website into thinking you're in a different location, and allow you to access internal files (such as an intranet or work files) remotely.
You don't need to be working with high level data for this to be useful. For example, using public or unsecured Wi-Fi to check your emails or use your banking app can be risky without protection. Your passwords, bank details, and other private information can be stolen by someone who knows what they're doing. A VPN can stop this.
How do VPNs work?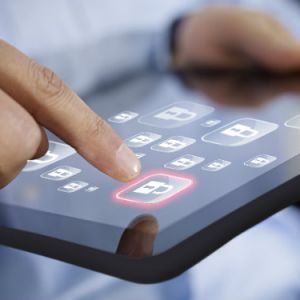 When you normally access a web site, your computer and the server hosting the website directly exchange data in order for you to access the page. A VPN works as a kind of checkpoint between you and the website you're accessing. Instead of your device directly exchanging data with the website's server, your web traffic is diverted through the VPN where data is encrypted, repackaged, and otherwise changed to provide your security and location needs.
The VPN is hosted on a different server, which could be anywhere in the world depending on what geoblocks (location-based internet blocking) you want to get around. This allows you to access the internet as if you were at the location of the VPN server, rather than the location of your device.
The end result is that the VPN protects anything you send out or receive so that others can't intercept your own web traffic to lift out information about where you are, what data you're sending or receiving, or any passwords or other sensitive information you enter. What the VPN can do to protect you varies by service however, meaning you won't be able to expect the same protection across every VPN.
NBN Providers & Plans
Looking for a new NBN provider or plan to bolster your new VPN? Check out some of the providers and plans available in the table below. The table contains affiliate links.
The following table shows a selection of sponsored unlimited data Standard Plus Evening Speed (NBN 50), and Premium Evening Speed (NBN 100) plans on Canstar Blue's database with links to referral partners.
Unlimited Standard Plus Evening Speed (NBN 50) Plans
The following table shows a selection of published unlimited Standard Plus Evening Speed (NBN 50) plans on Canstar Blue's database, listed in order of standard monthly cost (excluding discounts), from the lowest to highest, and then by alphabetical order of provider. Use our comparison tool above to see plans from a range of other providers. This is a selection of products with links to referral partners.
Unlimited Premium Evening Speed (NBN 100) Plans
The table below shows a selection of published unlimited Premium Evening Speed (NBN 100) plans on Canstar Blue's database, listed in order of monthly cost, from the lowest to highest, and then by alphabetical order of provider. Use our comparison tool to see plans from a range of other providers. This is a selection of products with links to referral partners.

What can you do with a VPN?
VPNs are incredibly useful for more than just watching American Netflix. They're widely used for internet security, accessing local networks remotely, and getting around region blocks and government censorship.
Accessing geo-blocked content: This is probably the most well-known use of VPNs. Lots of websites such as YouTube, Comedy Central and BBC iPlayer have blocked access to some or all of their content to users in particular geographical areas due to licensing reasons if a particular broadcaster owns the rights to certain shows of events. Before Netflix Australia
was launched, Australians used VPNs to watch US Netflix, tricking the streaming giant into thinking they were in America so that they could subscribe (yes, legitimately paying for the service).
Protecting your internet privacy: A VPN encrypts your data, which makes it a super useful security tool. Using a public or untrusted network to access the internet (such as hotel or coffee shop Wi-Fi) can be risky. Someone who knows what they're doing can access any passwords, credit card details, or other secure information you enter while using such an internet connection. However, if you use a VPN while using an unsafe internet connection, your data will be protected.
Using local network resources remotely and securely: Many businesses and universities use VPNs so that their internal network/s (including access to internal files, intranet and printers) can be securely accessed off-site. This makes it easier to work remotely, whether at home or while travelling. You can set this up at home, too, so that you can access your home network from anywhere else in the world.
Avoiding government censorship: The biggest example of this is the so-called 'Great Firewall of China'. The Chinese government blocks a lot of foreign websites, including Facebook and Google. Iran, Cuba, Vietnam and a number of other countries also have extensive government censorship and surveillance on internet activities. This can be really frustrating for holidaymakers, business travellers, or students on exchange who want to keep connected while overseas, even more so for residents of these countries.
The main drawback to using a VPN is that it does tend to slow down your internet speed. As your web traffic has to go through more steps to send and receive data, it can take a little bit longer to load a page or send an email, for example, with the length of the lag depending on the quality of your VPN service. Occasionally, a VPN can even increase your download speeds, when it uses a very high-bandwidth server. If internet speed is important to you, it may be worth paying for a higher-quality VPN service.
How do you use a VPN?
Using your VPN is pretty easy. Most VPN providers give you an app or program to download onto your computer, phone or tablet. All you have to do then is log in and wait for your VPN to connect. While this is only a simple explanation for a somewhat complicated process, this is the general idea of how VPNs work. There are a few different types of VPNs and other security protocols that work in different ways, meaning if you're after something specific, it's best to do a bit more research before settling on one.
Are VPNs legal?
Understanding what is and isn't illegal online can be really difficult, particularly when the law is ambiguous or just hasn't caught up to the realities of the modern digital age. Before we go on, we want to stress that this isn't legal advice. There are actually two questions to ask: Firstly, are VPNs themselves legal? Secondly, where VPNs are legal, when is it legal to use one?
In Australia, it's perfectly legal to use a VPN. Businesses, universities and governments use them all the time. In fact, it's currently legal to use a VPN to access region-locked content. That means if YouTube tells you that a video isn't available in your country, you can just use a VPN based in, say, the US, to be able to watch it.
However, using a VPN to get around region blocks can put you in breach of a website or service's user agreement, such as when users are required to be residents of the country of purchase. VPNs are just like torrenting – while both are strongly associated with illegal downloading, they're both legal tools under the right circumstances. If you're still not sure, look into what your preferred VPN states in the fine print.
How much do VPNs cost?
You can create and host your own VPN, but this requires a certain degree of tech 'savviness', meaning it's much easier to have a third-party provider handle it. Your workplace or university may already have their own VPN that you can use, especially if they use Google to host their email server. Otherwise it would be a bit of a pain to go on business or study trips to China, where Google is blocked! If you don't already have access to a VPN, or need a different one for personal use, there are plenty of options out there.
Free vs Subscription VPN services
It can be tempting to go the free route, however, you'll get what you pay for. Free services may have fewer features and lower quality servers, but if you only have simple needs that may be perfectly fine. Some of the paid VPN providers offer a free trial, which can be a good way to try before you buy. Below is an indicative price range including some major VPN service providers. Inclusion of these particular services does not constitute an endorsement. Prices are shown as the per-month cost for different length plans, and may need price conversion to Australia dollars.
VPN

Price Per Month
1 Month
3 Months
1 Year
IPVanish
$10.00
$8.99
$6.49
NordVPN
$11.95
–
$4.92
VPN Unlimited
$6.99
–
$5.00
TorGuard
$9.99
–
–
AnchorFree Hotspot Shield Elite
$12.99
–
$7.99
*Prices taken from provider's websites, October 2020. 
How do I choose a VPN?
There are a lot of different VPN providers, making it hard to choose which is best. But while most will claim to do mostly the same thing, it's still best to shop around and read reputable reviews (as well as regular user reviews) to get a good idea of which is most likely to give you the best service. Here are a few matters to consider when looking for a VPN:
Privacy: No one really reads the terms and conditions for most things, even though we know we should. When something as important as your privacy and security is at stake, it's doubly important. Read carefully through the VPN provider's website and privacy policy.
Location: If you're in Australia but want to watch something from overseas, make sure you have a VPN that covers that country. Many VPN services provide access to servers in many different locations.
Encryption: There are a few different methods of encrypting data. Do your research and make sure your VPN provides sufficient data encryption.
Malware blocking: A great feature that many VPNs include is blocking any potentially malicious sites or ads that could risk your security.
Simultaneous connections: If you're a small business, or want to share a VPN with friends or family, being able to connect multiple devices at the same time can be a big plus.
This is only a basic introduction to VPNs, and there's plenty to know about them. It's important to read the features and terms of a VPN services carefully – you want to make the best possible choice, for your security and for reliability. Once your security's already been compromised or you've arrived in your heavily censored travel destination, it's a lot harder to fix. And there's nothing worse than not being able to post to Instagram during your holiday in China!
Original Author: April Broadbent