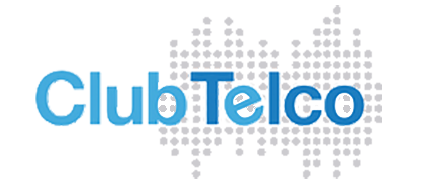 Review of Club Telco mobile phone plans
Have you ever wanted to be part of a club of mobile phone plans? Club Telco offers just that, where buying a mobile phone plan ideally means more than just data and dollars – it means you get access to a club that also has a range of extra benefits. Club Telco is a SIM-only BYO mobile provider, operating on a postpaid basis on the Optus Network. Club Telco's plans are all on a month to month contract, meaning that you're not tied in for too long. Let's see what Club Telco has to offer and whether it stacks up to the competition.
Club Telco Mobile Phone Plans
Club Telco offers three postpaid phone plans starting from $30 a month. Here's a quick overview below:
| Price Per Month | What's Included |
| --- | --- |
| $30 | $500 value, 500MB data |
| $45 | $600 call value, unlimited SMS/MMS with international SMS, 1GB data |
| $60 | Unlimited calls and texts, international SMS and $100 international calls, 2GB data |
Source: Club Telco website
You might be wondering what exactly you get for your included value. Rates are billed at:
28c for a text, and 50c for an MMS
Calls are 99c per minute plus a 35c flagfall
Video calls start at $1 a minute
International SMS and MMS are 50c and 75c respectively
International calls from 29c a minute
Extra data is 3c a megabyte, billed by the kilobyte
This is pretty standard fare across the board, so let's see what else Club Telco offers.
Club Telco Membership Benefits
With a Club Telco plan you pay a mandatory $80 per year, but get access to a range of benefits. You get membership to Infinite Rewards, an affiliated loyalty program. Infinite Rewards gets you access to things like travel, accommodation, movies, dining and retail perks. It's like a lot of other corporate rewards programs, and Infinite Rewards claims to have saved members over $2.4 million in 2013.
How does Club Telco compare to other providers?
Club Telco offers a concise range of three mobile phone plans on the Optus network starting at $30. While not particularly a slouch in any sense, the bottom line is that there are other MVNOs offering more data, calls and texts for your dollars.
Club Telco $30 Plan Compared
If you're looking at spending around $30 on a postpaid, SIM-only phone plan, the main message is you can probably find something really exciting with well over 1GB of data. Many service providers do away with dollar-value inclusions and simply have unlimited calls and texts at this price point. And for about $20 there are many providers offering similar to what Club Telco provides. TeleChoice, Jeenee Mobile, Vaya and Dodo Mobile all offer extremely competitive phone plans for around the $20-$25 mark. It's also worth keeping an eye out for Yomojo, which offers a massive 6GB for just under $30.
Club Telco $45 Plan Compared
For around $40-$50, you can pretty much expect 10GB data to be included with nearly no fuss at all. Even the big carriers offer something enticing. Once again keep an eye out for Jeenee Mobile, which offers a massive 10GB for $40, while Optus, Virgin Mobile and Vodafone all offer at least 8GB. However, these are on a 12 month contract. Even Telstra comes to the game with its Mx plan, offering 5GB. The international SMS inclusion with Club Telco is a nice touch, however; don't be surprised if other telcos provide some form of international inclusions anyway.
Club Telco $60 Plan Compared
This is the first of Club Telco's plans to offer 2GB, and you're paying a pretty penny for this. While the international calls and texts are a nice addition, if your use is more domestic, at this price range it is hard to go past the big providers – Telstra, Optus, Virgin and Vodafone. You will in all likelihood be put on a 12 month contract with a lot of plans, but you can safely expect at least 5GB of data here, while 15GB isn't uncommon! Virgin Mobile, as an MVNO on the Optus network, seems to standout by offering big data inclusions.
Should I join the club at Club Telco?
Club Telco does offer international inclusions, no contracts and the aforementioned rewards program, but other telcos – even the biggest ones in Australia – seem to offer more data, calls and texts than what's on offer with Club Telco. In an industry that's fast-moving, 1GB of data comes on a lot of plans over $15 a month, with 2GB being common on plans around $20-$25. Club Telco's loyalty program affiliation is a bit of an extra kicker, but companies like Virgin also offer discounts and other things for signing up to their own rewards program, so it's not a unique proposition. For Club Telco to compete it may have to look at including more data, and unlimited calls and texts on more plans.