The first 5G mobile phone is here… kind of. Samsung has announced that in addition to the three Galaxy S10 models — the S10, S10+ and S10e — there will be a 5G-capable phone hitting the market this year.
There have been rumours from various manufacturers about launching 5G-capable phones, so Samsung's news is the first confirmed mobile release for 2019. Named the Galaxy S10 5G, this device sits nicely in the Galaxy S10 family, and includes the same new features as found on the other models.
When can you buy the Galaxy S10 5G?
This is where the news gets interesting. While the three S10 devices are being released 8 March, 2019 the S10 5G won't be available until later in the year. And in an exclusive partnership deal, Telstra has announced that it will be the only Australian provider to stock the S10 5G on its release.
Not only will Telstra be the only Aussie telco with a 5G-capable phone, it has also announced an exclusive offer for its customers. If you buy the Galaxy S10+ on any of Telstra's eligible lease or buy plans, you'll be able to swap your S10+ for the S10 5G phone for free once it's available.
The announcement isn't surprising, considering that Telstra was Australia's first telco to start building 5G technology. The company now has over 200 5G-enabled sites across the country, which will only grow as Telstra continues its network rollout.
Telstra plans for the Galaxy S10 series
Prices below don't include handset repayments, but you can find the full price for your plan and phone in our Telstra Samsung S10 guide. The following table shows all published Telstra postpaid plans from Canstar Blue's database, listed in order of advertised standard cost, lowest to highest. Use our comparison tool to see a wider range of plans from other providers. These are products with links to referral partners.
How much will the Galaxy S10 5G cost?
Telstra and Samsung are yet to release pricing for the phone, but it's a safe guess to assume it will be a bit more expensive than the S10+. If that's the case, your phone repayments might go up in cost, but your plan will stay the same. Whether the upgrade is right for you or not will be easier to determine once S10 5G's final price is released, and Telstra is able to provide more information.
It's also worth keeping in mind that although 5G-enabled sites are up and running across parts of the capital cities, the Gold Coast, and some regional areas such as Launceston and Toowoomba, it will still be some time until other parts of the country get the rollout. Whether you decide to upgrade might be determined once you find out how much access to 5G you'll actually have.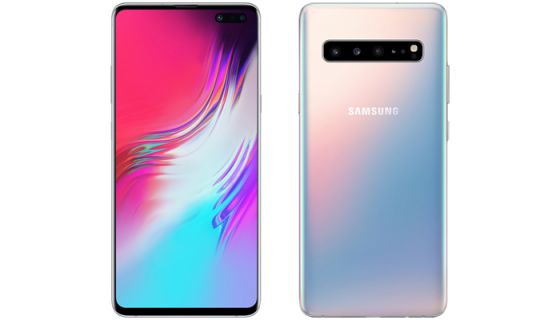 The Galaxy S10 5G
While most of the S10 5G is the same as the other models, such as the Infinity O display with no front-screen notch, it's worth noting that the S10 5G will be larger than the S10+.
Samsung Galaxy S10 5G: quick specs
6.7-inch screen
New Infinity O display, with no front screen notch
'Hole-punch' dual front cameras with 3D Depth
Quadruple camera setup in rear with 3D Depth
In-screen ultra-sonic fingerprint sensor
OneUI interface & Android 9.0 Pie
4,500mAh battery, Super Fast wireless charging, Power Share
IP68 water and dust resistance
Looking for more Samsung Galaxy S10 news? Find all the best S10 prices and plans below.