Samsung has delivered a better, tougher folding phone with the Galaxy Z Flip 5. Keen to fight off threats from smaller brands launching similarly-priced flip phones, Samsung has given the Flip 5 a bigger front display, a smoother hinge, and improved hardware and software, offering a striking phone with excellent features.
Not content with being the premiere brand for standard Android smartphones, Samsung is also laying claim to the burgeoning foldable phone market in Australia. The manufacturer's Samsung Galaxy Z Fold and Samsung Galaxy Z Flip devices have bridged the gap between must-have features and gimmickry, with the bigger Z Fold range replacing the iconic Samsung Galaxy Note series as a productivity powerhouse.
Samsung's fifth-generation Z Flip 5 is the cool, quirky little brother of the no-fuss, all-business Galaxy Z Fold 5. Boasting a colourful design, new-and-improved front screen, and the same fast chip as Samsung's S23 range, this may be the device that proves folding screens are more than an expensive novelty.
However, it's that expense that stops many potential buyers from jumping on board. So we've put the Flip 5 through its paces to see just how well the device holds up over weeks of daily usage. Read our hands-on Samsung Galaxy Z Flip 5 review to see if this is the flippy phone for you.
How we tested the Samsung Galaxy Z Flip 5
I tested the Samsung Galaxy Z Flip 5 over two weeks to see how the phone handled day-to-day usage, as well as more intensive activities like streaming and gaming. I also tested out the device's cameras, and monitored its daily battery life.
Samsung Galaxy Z Flip 5 features and specs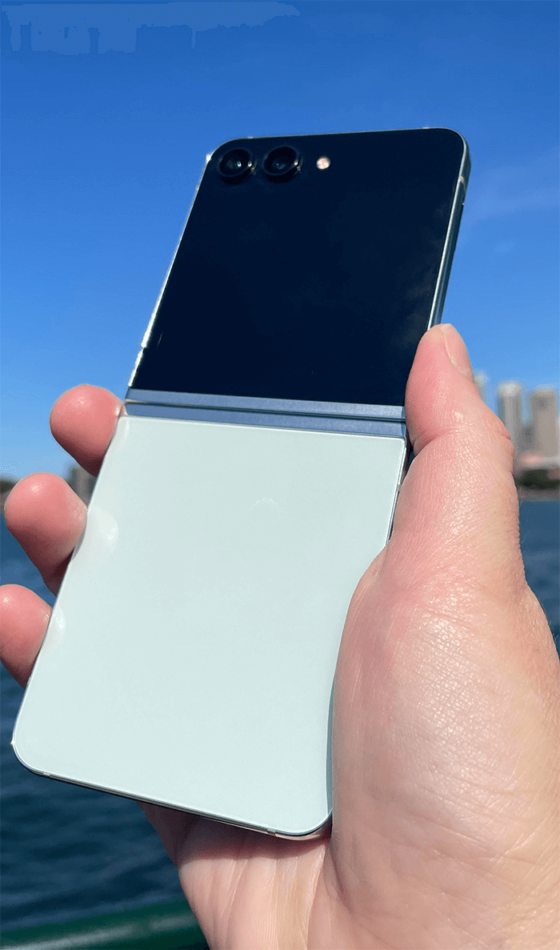 Priced from $1,649
6.7-inch FHD+ Dynamic AMOLED 2X Infinity Flex main screen display
3.4-inch Super AMOLED cover display
10-megapixel cover camera
Dual camera setup in rear (12-megapixel, 12-megapixel)
Side fingerprint sensor and facial recognition
Android 13 operating system
3,700mAh battery, Fast Wireless Charging, Power Share
IPX8 water and dust resistance
Snapdragon 8 Gen 2 processor
5G connectivity
8GB RAM
Samsung Galaxy Z Flip 5 pros
Samsung Galaxy Z Flip 5 cons

Excellent main display and improved size of cover screen
Tougher hinge and thinner design
Fun to use with a fast performance

Cover screen could use more features
Cameras not as impressive as Samsung's flagship Galaxy S series
Battery life is average
On this page: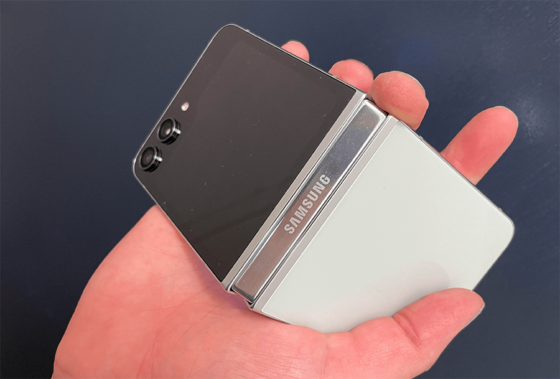 Design and functionality
Bigger, better cover screen is actually useable (to an extent)
Compact, stylish design
The Samsung Galaxy Z Flip 5 keeps the same clamshell design found in previous generations of Flip. You'll get a big main display (which can be satisfyingly snapped shut via the phone's horizontal mid-screen hinge) alongside a cover 'Flex Window,' best suited to quick notifications such as the time, the weather, and call and text details.
Even when folded, the Flip feels relatively compact, coming in at a slightly-slimmer 15.1mm when compared to the Flip 4's 15.9mm — it's also the first Flip to actually close fully flat when folded. The overall design screams premium, with metallic edges and four pastel colour choices available. I was lucky enough to test the Mint version, which appears quite subtle in photos but is a pretty,  matte green shade in real life.
Unfold the device, and you'll get a big, 6.7-inch Infinity Flex main display with a top-center front punch-hole camera and rounded corners. While the hinge crease is slightly noticeable in certain lighting, it's not likely to impact your usage, and it's easy to go hands-free when needed and bend your device into the 45-degree Flex Mode.
The hinge itself comes with increased durability thanks to a new integrated module, and Samsung has built the Flip to withstand more knocks and bumps than in previous years. The device features Corning Gorilla Glass Victus 2 on both the front cover and the rear, along with a shock dispersion layer and IPX8 certification; while you'll still need to avoid using your Flip by the pool, it can withstand submersion in up to 1.5 metres of fresh water, for up to 30 minutes.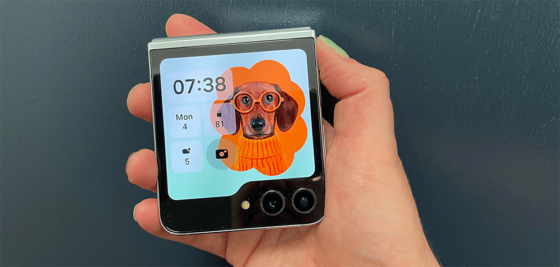 Using the phone
Although the basics are the same, Samsung has (presumably) listened to feedback this time around, and increased the Flex Window display to 3.4 inches. This is over three times bigger than the Z Flip 4's cover screen, and finally gives that secondary display some real useability. I primarily used the Flex Window to keep on top of urgent or quick notifications and tasks: it made checking the weather, controlling Spotify, and following daily health tracking incredibly easy.
However, I found the full QWERTY keyboard way too small for my average-sized fingers, even when swiping, and tended to just flip the phone open for anything that required more than a word or two of typing. The 60Hz refresh rate is great for a screen of this size, but realistically you're not going to want to use the Flex Window for streaming or social media, even if you technically can (at least, with the right apps installed) — why bother when the full display offers a superior experience?
When the Flip was unfolded, its main 6.7-inch display was a joy to use. The fast 144Hz refresh rate makes for smooth scrolling, and the screen is bright and clear — it's the standard high-end Samsung experience, with the added bonus of Flex Mode when needed. This mode kicks in when you've folded your Flip into a L shape, and causes certain to apps to essentially split in half, moving controls to the bottom of the screen while keeping the actual content — such as video — up top. If you do plan on using the Flip at an angle, this can make navigating each apps' interface a little easier.
In my case, while I tested out some of the Flip's more flexible and innovative features, I still tended to use the device as a regular, single-screen smartphone when it came to day-to-day use. But the at-a-glance details available on the cover screen are certainly convenient, and the overall design and aesthetic is a great talking point when you're out in public.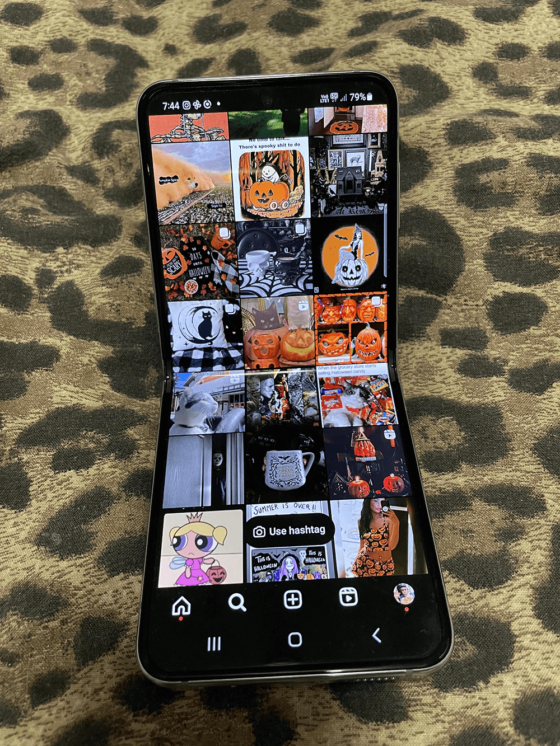 Performance
Excellent performance, even in Flex Mode
Battery life could be improved
I've used plenty of Samsung phones in the past few years, so my expectations for the Galaxy Z Flip 5 were understandably high. Fortunately, it's been a while since Samsung has dropped the ball when it comes to the overall performance of its priciest phones.
Samsung has met the potential challenges of a dual-screen phone by including its powerful Snapdragon 8 Gen 2 processor. This is the same chip you'll get across the flagship Samsung Galaxy S23 range, offering blistering speeds and no noticeable lag or delay, even when shuffling between multiple apps. The Flip 5 handled 30 minutes of simple gaming with no issues, and Netflix and YouTube streaming was freeze-free.
Using the camera app was also generally fast, even with the Flip's heavy AI processing doing serious work in the background. Lengthy phone calls did leave the device a little warm to the touch, but nothing unusual, and the general performance was reliable and speedy across both 5G and WiFi.
If you enjoy watching media on your smartphone, the Flip offers bright, crisp visuals, whether unfolded or at a 45-degree angle. For the most part, I didn't need to adjust brightness, even in outdoor use. However, the dual stereo speakers were a little disappointing to listen to without headphones, especially when competing devices are offering audio extras such as Dolby Atmos.
Outside of the sound, the Z Flip 5 offers an excellent performance, and the combination of its fast processor and updated Android software makes using the device a hassle-free experience. In good news for customers in it for the long haul, Samsung has promised to deliver the Flip with up to four years of Android updates, and five years of security updates. So assuming the battery and processor can keep up, you should get a few good years of use out of the Flip 5 before you'll need to consider an upgrade.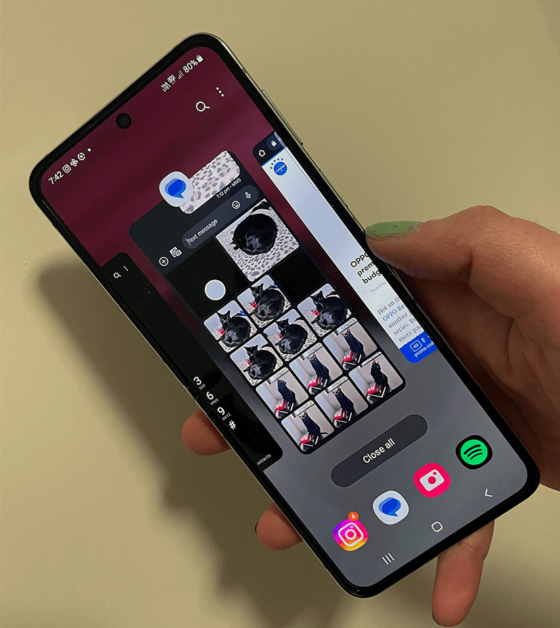 Battery and charging
The Samsung Galaxy Z Flip 5 comes with an approximate battery capacity of 3,700mAh — this is the same size as last year's Galaxy Z Flip 4. Keeping the same battery size year-on-year isn't necessarily a cause for concern, as upgrading other internals can go a long way towards extending the battery life. However, it seems you'll get around the same mileage per charge for the Flip 5 as Canstar Blue's reviewers experienced with the Galaxy Z Flip 4.
While I was able to get a full day of battery with average use, you may want to keep an eye on that power percentage if you're a heavier user. A typical 9-hour day of occasionally checking my messages, playing music, and the odd Instagram scroll would drain around 25-30% of the battery, depending on how often I'd open social media. Samsung claims the Flip 5 offers up to 20 hours of video playback time, but this seems unrealistic: playing a HD YouTube video also drained 10% of the Flip 5's battery in an hour, which was similar to the result with the Flip 4 in our 2022 review.
If you're concerned about long days out with the Flip, switching off the cover screen's Always On display can help get you across the finish line. Luckily, the Flip is compatible with 25W wired charging, which can replenish your device by up to 50% in just 30 minutes. With the right accessories, a mid-day top-up should keep you going until bed time.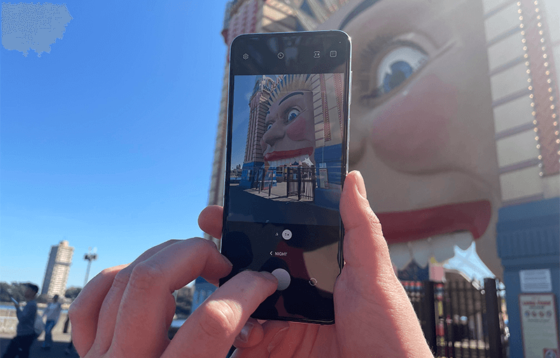 Cameras
Main cameras good, but not best in the market
Foldable design allows for fun camera angles and easy hands-free use
This year's Samsung Galaxy Z Flip 5 comes with dual 12-megapixel rear cameras, along with a front 10-megapixel selfie camera. The rear camera lineup includes one wide and one ultra-wide lens, so it's overall it's a standard setup for a mid or high-range device.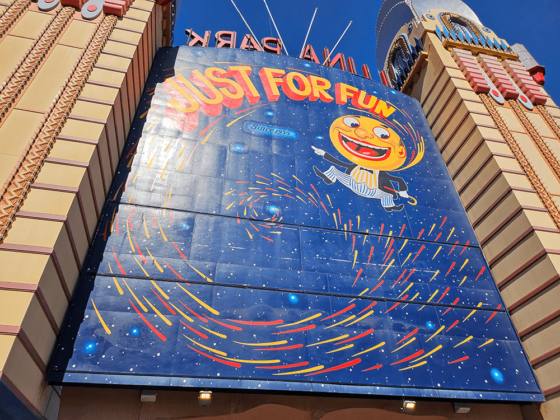 Those main cameras deliver some great results in good lighting, although on-screen images tend to show a cooler colour palette than what you'll see in real life. Once processed, pics appear natural, although bright colours can look a little saturated in certain conditions. This is especially noticeable in photos with a contrast between vibrant and muted tones (as you see by the below flower shots).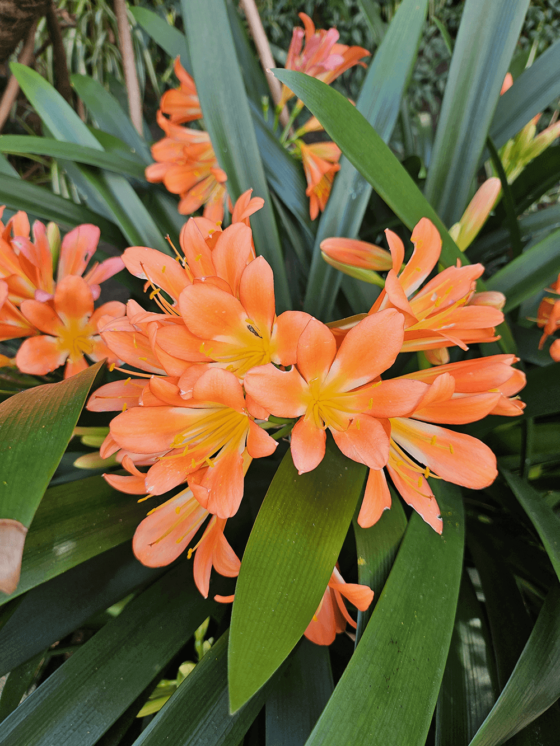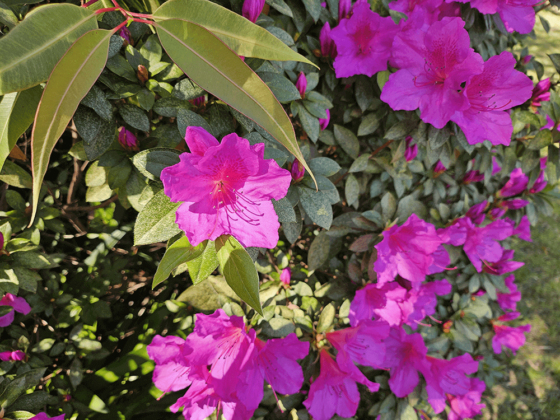 The Flip 5's main camera offers up to 10X Digital Zoom, which tends to hold up —  the zoomed-in shots retain most of your subject's detail, without too much distortion. You can see by the zoomed-in camera samples below that the scene remains solid, and features are pretty clear even in close-up.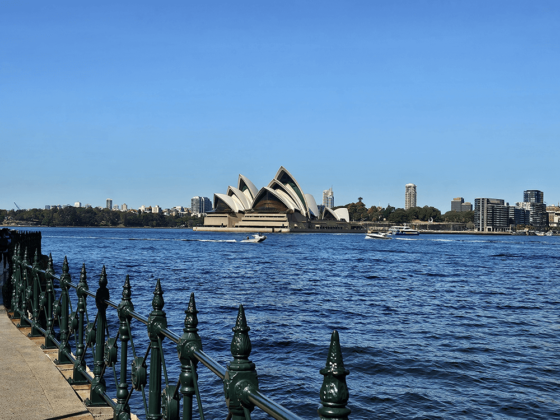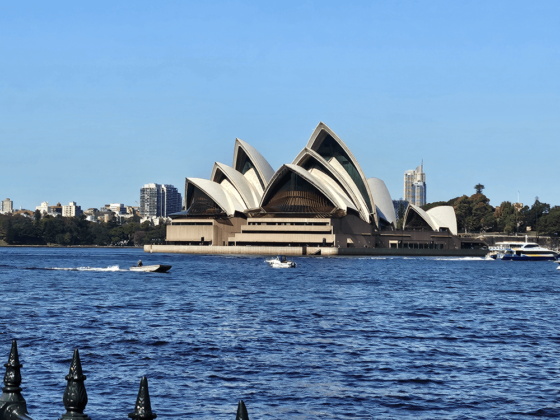 For more standard phone photography, the Flip also offers the usual suspects, including panorama, Auto Framing, Food Mode, Night Mode and Portrait Mode. Portrait Mode offers good depth-of-field results, with a nice background blur keeping the focus directly on your subject — even the four-legged kind. In the below example, the rear lighting does mean that the details of my cat's black coat aren't quite as well-developed, but the end result is still fairly clear, and showcases the afternoon sunlight nicely.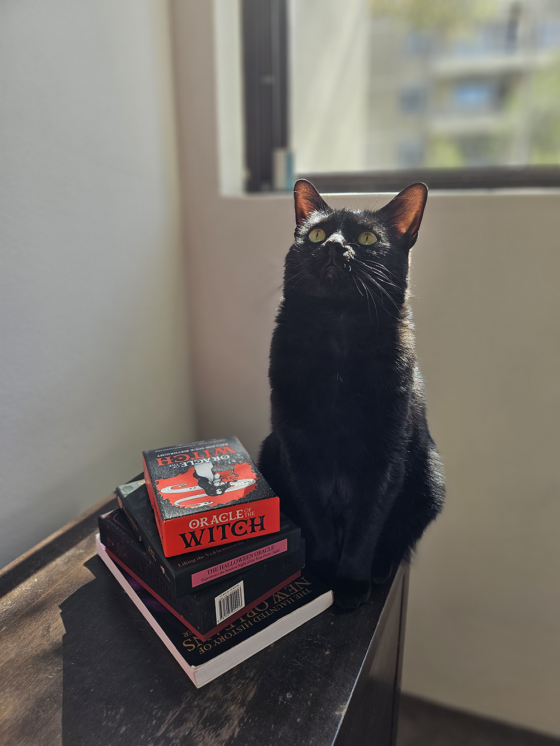 The Flip 5 also holds up in lower light and darker conditions, thanks to improvements to Samsung's Night Mode and the phone's advanced AI processing. Night Mode can really give nighttime pictures a boost, and even adds some extra oomph to twilight and indoor shots. The colours of the morning sunrise came through well, as shown below, and switching on Night Mode after dark delivers a generally sharp result.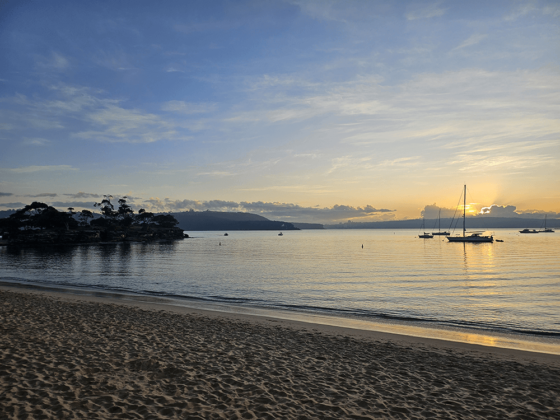 One of the big selling points of the Flip 5 is the versatility. Features you won't find in a traditional phone include the ability to use the front Flex Window to take selfies using the rear camera, and the option of taking pics at creative angles by folding the phone in FlexCam mode. In fact, you can actually view and edit photos through that front Flex Window cover display, which takes some of the fuss out of opening and shutting the Flip to get to and from the Photos or Camera apps.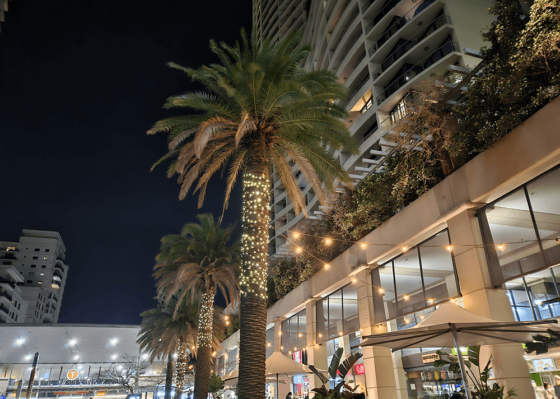 Neither of these Flip-specific inclusions are must-haves, but do offer some fun extras for users looking for something different from their phone camera. However, one complaint I do have is that using the rear cameras when the Flip is folded can take a little trial and error, especially if you're trying out the device's gesture-controlled features. I'm also notorious for accidentally hitting the power button instead of the volume on Android phones, and had it happen more than once when testing out selfies.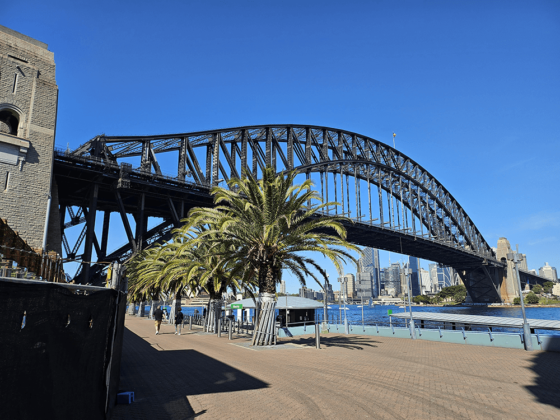 To sum up the Galaxy Z Flip 5's cameras, you'll get some seriously impressive capabilities for a folding phone. However, if cameras are your number-one priority when comparing smartphones, you should probably skip the Galaxy Z Flip 5, and go straight to the currently-unbeatable results offered by the Samsung Galaxy S23 Ultra.
Note: Images taken on the Samsung Galaxy Z Flip 5 have been digitally compressed for web.
---
Related: Samsung Galaxy S23 Ultra review: A truly pro performance with an ultra price
---
Phone plans for the Samsung Galaxy Z Flip 5
Optus Samsung Galaxy Z Flip 5 Plans
The following table shows selected published 24-month Optus plans for the 512GB Samsung Galaxy Z Flip 5 on Canstar Blue's database, listed in order of standard monthly cost, from the lowest to highest and then by data allowance, largest to smallest. Use our tool for mobile phone plan comparison to see a wider range of plans from other providers. This is a selection of products with links to a referral partner.
Vodafone Samsung Galaxy Z Flip 5 Plans
The following table shows selected published 24-month Vodafone plans for the 512GB Samsung Galaxy Z Flip 5 on Canstar Blue's database, listed in order of standard monthly cost, from the lowest to highest and then by data allowance, largest to smallest. Use our tool for mobile phone plan comparison to see a wider range of plans from other providers. This is a selection of products with links to a referral partner.
Telstra Samsung Galaxy Z Flip 5 Plans
The following table shows selected published 24-month Telstra plans for the 512GB Samsung Galaxy Z Flip 5 on Canstar Blue's database, listed in order of standard monthly cost, from the lowest to highest and then by data allowance, largest to smallest. Use our tool for mobile phone plan comparison to see a wider range of plans from other providers. This is a selection of products with links to a referral partner.
Should I buy the Samsung Galaxy Z Flip 5?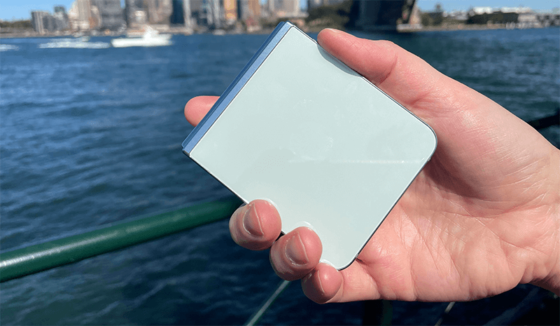 For the last few years, Samsung's Flip and Fold series has dominated the still-small folding smartphone market both here and overseas. But with competitors, including Motorola and OPPO, now launching their own high-end foldable devices, Samsung has felt the pressure to up its game.
Giving the 2023 Flip a bigger cover screen was a much-needed decision by the company: in comparison, the Motorola Razr 40 Ultra features a slightly-larger 3.6-inch front display, while OPPO's Find N2 Flip measures in at 3.26 inches. So bumping up the Flip's Flex Window will help retain customers who might otherwise have switched to a flip phone with a more functional cover. However, it still feels as though it's early days when it comes to just what that front screen can really do, and we may need to wait until the Flip 6 or later for a cover display with must-have capabilities.
Judging the Samsung Galaxy Z Flip 5 on its main screen alone, as well as its performance, and you've got a solid high-end handset with a sleek design and a fantastic user experience. Returning Samsung users will be happy with what the Flip has to offer —  and if you're new to Android, Samsung's One UI interface is relatively easy to pick up. The only downside is the average battery life, but how far you can go per charge will depend entirely on how you typically use your smartphone.
The Galaxy Z Flip's cameras are also as good as you'd expect from a high-quality Samsung device, but obviously won't give you the first-in-class setup and results you'll get from the Samsung Galaxy S23 Ultra, or similar pro-level flagship phones from Apple and Google. I definitely wasn't disappointed with the shots produced by the Flip's dual rear cameras, and the option to engage Flex Mode adds an extra element of fun.
Overall, the Samsung Galaxy Z Flip 5 is a great device with a stylish, yet youthful aesthetic that's sure to turn heads when you're among the right company. But with a price beginning at $1,649 for the 256GB size model, it's not a cheap investment.
If you're dead-set on upgrading to a folding phone, both the Motorola Razr 40 Ultra and OPPO Find N2 Flip are priced at $1,499, with the smaller-screen Motorola Razr 40 also available for $999. However, you'll want to compare features and specs before deciding on any of these devices.
| Consider the Samsung Galaxy Z Flip 5 if | Don't consider the Samsung Galaxy Z Flip 5 if |
| --- | --- |
| You want a stylish, compact flip phone that's fun to use | You want second-to-none cameras or a long-lasting battery |
Product used for review/testing was a free sample provided by Samsung.