It's no secret that Samsung produces some of the best smartphones that money can buy. But that also means that some of its best features are included in some rather pricey packages, such as the Samsung Galaxy S23 Ultra. You'll get the best Samsung has to offer when it comes to smartphones, but are the impressive specs and fancy features worth the hype and the hefty price?
The release of the Samsung Galaxy S23 series started 2023 off with a bang for the tech giant, with three new devices on offer. Leading the charge is the Galaxy S23 Ultra, with some of the best features and specs Samsung has to offer in a smartphone.
This beast of a phone doesn't come cheap with it's $1,949 AUD starting price. What you'll get though is a quad rear-camera setup with a big 200MP wide-angle camera, an integrated stylus (S Pen) and a bigger battery compared to its S23 counterparts.
But you may be wondering if these flashy extras are really worth the big price? Read on for our hands-on review of the Samsung Galaxy S23 Ultra and whether this phone is right for you.
How we tested the Samsung Galaxy S23 Ultra
I tested the Samsung Galaxy S23 Ultra over a couple of weeks. I tested the phone's cameras and S Pen, while also monitoring how the phone held up with overall performance, such as watching videos, gaming and general web and social media browsing. I kept track of the battery and charging performance, and how the phone was able to keep up with day-to-day usage.
Samsung Galaxy S23 Ultra features and specs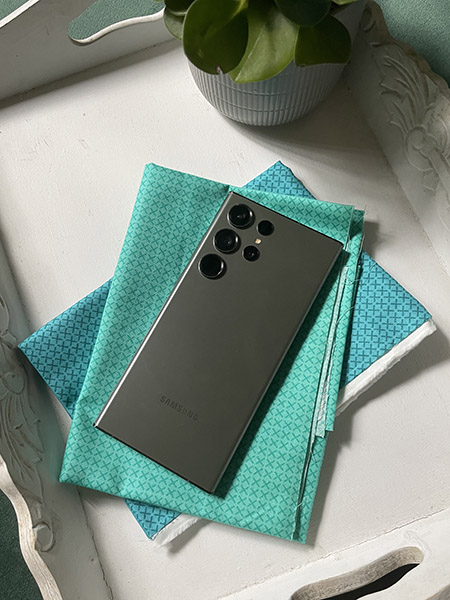 $1,949 AUD RRP (256GB), $2,249 AUD RRP (512GB), $2,649 AUD RRP (1TB)
6.8-inch Edge Quad HD+ Dynamic AMOLED 2X screen
Snapdragon 8 Gen 2 processor for Galaxy
5G connectivity
S Pen support
Quad-rear camera setup (200MP wide + 12MP ultra-wide + 10MP telephoto + 10MP telephoto)
12MP front-facing camera
In-screen ultra-sonic fingerprint sensor and facial recognition
Android 13 operating system with One UI
5,000mAh battery, up to 45W wired & 15W wireless charging, Power Share
IP68 water and dust resistance
256GB, 512GB and 1TB storage
Available in Cream, Green, Lavender and Phantom Black
Samsung Galaxy S23 Ultra pros
Samsung Galaxy S23 Ultra cons

Camera quality is overall fantastic
Big battery can last a couple of days with moderate usage
S Pen works seamlessly

The price — almost $2,000 AUD for the base storage size
Camera app not as smooth an experience as Apple's camera app
Runs rather hot when taking photos/filming video
On this page:
Design and functionality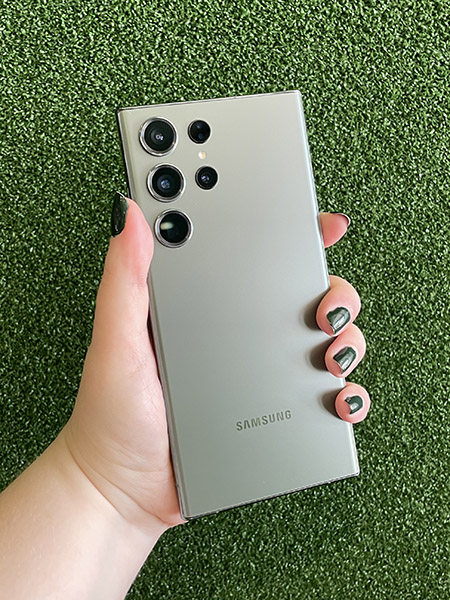 Very similar design to the S22 Ultra
Made with recycled materials
Samsung has definitely played it safe with the design of the Galaxy S23 Ultra, which isn't a bad thing. It's fairly identical and only slightly larger than its predecessor, the S22 Ultra.
The S23 Ultra is made from an aluminium frame and Gorilla Glass Victus 2. The back has a nice matte finish, and is available in Green, Phantom Black, Lavender and Cream colourways. I was provided with the Green version, and in person, it is a gorgeous colour. It's a nice deep forest green, but it's more on the cooler grey spectrum than the warmer dark greens we've seen from Apple in recent years. I did find that the finish on the back was prone to showing smudges and fingerprints, so you'll probably want to use a phone case if this is something that bothers you.
Samsung has also claimed this to be its most eco-friendly smartphone ever, thanks to its use of recycled glass, plastic and PET film, along with recycled paper being used for the box. If you're looking for more sustainable products, this might be a draw card for the S23 Ultra.
The cameras are pretty much the same layout as the S22 Ultra, housed on the top left of the phone (looking at the back), with the three larger lenses on the left and the two smaller lenses on the right. The sides of the phone are sort of blocky, but with a nice curve to them, which gives it a more premium look and feel.
Ultimately, it's clear that Samsung has found a design that works for its Galaxy S Ultra phones and will probably stick to it. It's rather simple but also sleek and it's a phone that both looks and feels premium.
Using the phone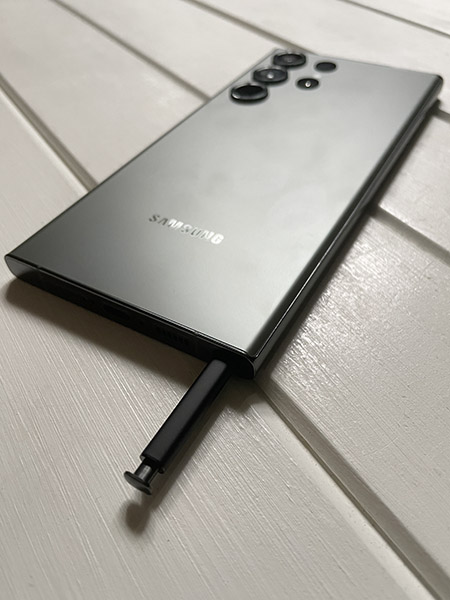 The S23 Ultra is a rather large phone, but it's also quite thin. It's larger than the iPhone 14 Pro Max, at 6.8 inches compared to the 14 Pro Max's 6.7 inches, but slightly lighter (233g, compared to the the 240g iPhone). I found the S23 Ultra was rather easy to use thanks to its thinner design, although the large size is harder to navigate with smaller hands. When using facial recognition unlocking, I found it would take several attempts to swipe upwards with my thumb, as I guess I just don't have enough reach for the phone to reliably recognise my swiping gesture.
Of course, the thing that sets the S23 Ultra apart from the S23 and S23+ (and other premium smartphones on the market) is the inclusion of the S Pen. This is housed in the bottom of the phone on the left side (when looking at the screen), and to remove it, all you need to do is click the pen inwards and it pops out. Putting the pen back relies on the same clicking mechanism. While it's rather easy to get the S Pen in and out of the phone, having long fingernails makes this a little tricker, especially when trying to get the pen to click into place. If you don't grow your nails long, you're unlikely to have a problem.
This is the first time I've used a stylus with a smartphone. and while I've never really been sold on the genuine need for one, I was pleasantly surprised by how much I enjoyed using it. There are clearly some users who will actually use (and need) a stylus for their phone, such as people who use their phone for work, along with people who like digital drawing and editing photos. For the average user, it's not really a feature you need, but it's still fun to use. I was also impressed with how responsive it is, even to the lightness or heaviness of touch. If you find your fingers are sometimes too big for typing and other activities, you might find the S Pen useful in these situations. I did enjoy using it though, even for simple activities like scrolling through social media and playing games.
When you take the S Pen out, you get a little menu on screen with your options, such as taking a note or writing on the screen, which basically takes a screenshot that you can then write/draw on. You're also able to write on the lock screen if you take the pen out when it's locked, which might come in handy for any quick notes.
The screen also detects where the pen is going to touch on screen with a little dot, so you can keep track of where your pen will make contact. When the pen is out of the phone and maybe a bit far away, you'll get a notification pop up on the phone checking that you have your S Pen. These small touches and added functionality proves that the S Pen and the Ultra (which effectively replaces the Galaxy Note series) is not a fluke or gimmicky product, but a considered choice of added functionality from Samsung. It's technology the brand pulls off very well.
The S23 Ultra includes both facial recognition and on-screen fingerprint scanning. Using both of these methods to unlock was rather quick and seamless, although Samsung hasn't come close to replicating the seamless facial unlocking that you get with iPhones. I found it wouldn't recognise my face unless it was directly in front of my face, while iPhones (even older models like the iPhone 12 Pro), can detect your face from different distances and angles. This is really nitpicking though, as you'll get a generally smooth experience anyway.
Overall, there isn't much to fault with the Samsung Galaxy S23 Ultra's design and functionality. While it's a large phone and a bit tricky to use one-handed if you have smaller hands, the thin design and slightly curved edges help to make it a bit more usable. The S Pen's little hiding nook is also a triumph of design and it feels safe and secure when you're not using it.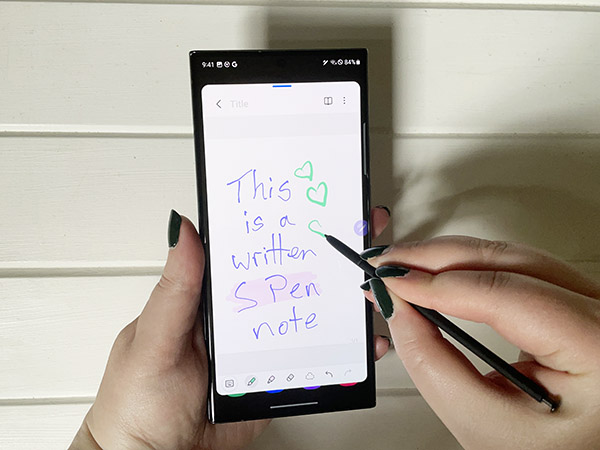 Performance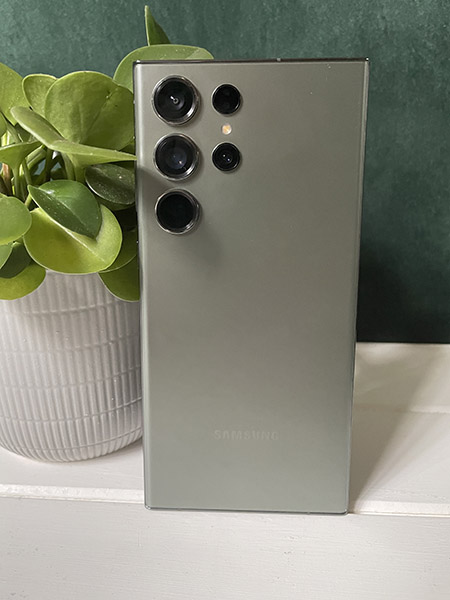 Screen and built-in speakers make for a great viewing experience
Battery holds up pretty well, but fast-charging makes quick work of topping up the battery if needed
It's no secret that the Galaxy S23 Ultra is the best of the best that Samsung has to offer in terms of its smartphone tech. However you'll get the same chipset with the S23 Ultra as the other S23 series phones, which is the Snapdragon 8 Gen 2 processor for Galaxy. Although many other devices have used Snapdragon processors, the 'for Galaxy' inclusion means it's a more customised processor for the Galaxy experience. Apple has been the leader in custom processors, with Google also working on this in recent years, so it's interesting to see Samsung take this next step and it could possibly be the beginning of Samsung looking for more customised technology for its phones.
There's also a big 5,000mAh battery with up to 45W wired and 15W wireless fast charging along with Power Share. It's also IP68 water and dust resistant and has up to 120Hz refresh rate.
So, what can you expect from a phone that Samsung touts as having the 'world's fastest Snapdragon' processor? Pretty much what Samsung promises — a super zippy and smooth performance. Testing out its 5G capabilities on the Optus 5G network, I recorded a maximum of 769Mbps average 5G speed on one occasion and 661.21Mbps on another occasion — the fastest 5G results I've tested on a phone so far (the previous record for my tests was on the Google Pixel 7).
It's performance is pretty hard to fault. It handles gaming, video streaming and your average usage like a pro. Quick switching between apps and fast scrolling through social media didn't trip it up. It ran a little hot during longer social media scrolling sessions and longer gaming sessions, but not as hot as some other devices. It surprisingly didn't run too hot during 5G testing, which was something I experienced with the Pixel 7.
However, it was the camera app that was when the phone ran hottest, and even during short photo-taking sessions. Taking photos at the beach on a sunny day with the sun hitting the phone, it got pretty hot, but it did so in shaded areas too. This isn't a unique experience however, with the Pixel 7 also getting warm while using the camera app. It's not a deal breaker, but something to be mindful of.
Ultimately though, it's performance stacks up as you would expect for a phone at this price. It's capable of handling pretty much anything you throw at it. It's hard to imagine anyone being disappointed with the overall performance of the S23 Ultra.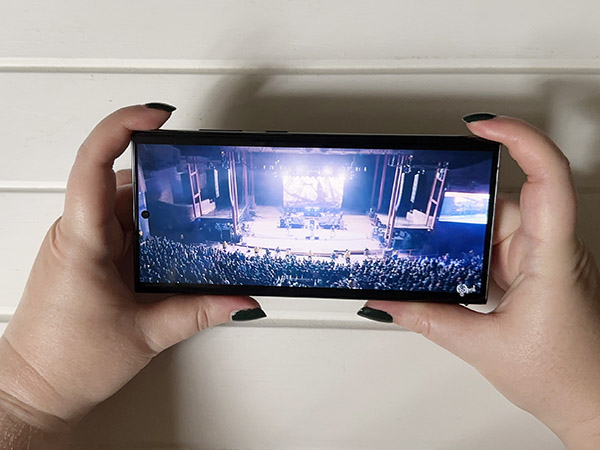 Viewing experience
The Galaxy S23 Ultra includes a 6.8-inch Edge Quad HD+ Dynamic AMOLED 2X display. It's a big boy with that 6.8-inch display, so if your preference is for a large screen, you'll be happy.
It's pretty much hard to fault the sort of viewing experience you get with the S23 Ultra. There's great clarity and colour vibrancy without being overly saturated and I found the adaptive brightness was so intuitive that I hardly even thought about it. I didn't find myself needing to brighten or darken the screen on many occasions, and that's pretty much what you want from adaptive brightness — something that works so seamlessly you don't even think about it when it changes brightness in different conditions.
The built-in speakers are also excellent and provide an immersive sound with just about the right balance of bass depth to higher sounds. Whether you're watching videos or listening to music, the S23 Ultra handles it well.
Combining the big screen, great screen quality and immersive built-in speakers, you'll get the kind of effortless and stunning viewing experience you'd want, and expect, from this phone.
Battery and charging
Battery performance is often the undoing of premium devices, and Samsung has not been immune to this. The S23 Ultra has a big 5,000mAh battery (larger than both the S23 and S23+ batteries), and for a phone with all the bells and whistles, you kind of need it.
A pretty much full day of moderate usage (social media, gaming, video streaming, regular idle periods) saw a 45% battery drain in 13 hours and 40 mins. Around five hours of light usage (social browsing, short gaming sessions and regular/long idle periods) drained just 11% of the battery.
While I felt it held up pretty well in general, it does seem to drain a bit quicker with higher intensity activities, which is fairly typical of most phones. In 14 minutes of HD YouTube streaming it drained 2% of battery, while 20 minutes of Disney+ streaming drained 2% battery and a longer 45 minute Disney+ streaming session drained about 4% of the battery. This was pretty much on-par for most other devices with 1% drain for every 10 minutes of streaming.
Gaming sessions are similarly demanding on battery, with around 1% drain per 10 minutes of a moderately intense game. Upping the session to around 30 minutes tracked around a 4% battery drain. Ultimately the battery performed similarly to what you get from most devices.
I also tracked how much I could get out of the battery on one charge and managed to get almost three days of moderate usage, with battery starting at 94% at around 8:30am on day one and down to 5% at around 2pm on the third day. If you're a heavier phone user, you might be able to stretch it to one and a half or two days.
If you're in a pinch and need a quick battery boost, the good news is that you get up to 45W fast wired charging (but no charger is included in the box). Using a 15W charger, I was able to get from 0% to 100% in one hour and 42 minutes (34 minutes of charging got up to 33% battery). Using a 45W charger got from 0% to 100% in one hour and three minutes (12 minutes of charging got 31%).
Overall, the Samsung Galaxy S23 Ultra gives you the kind of performance you expect from this phone. There's very little to fault from what you get, and thanks to the big battery, it's a phone that keeps up with your needs too.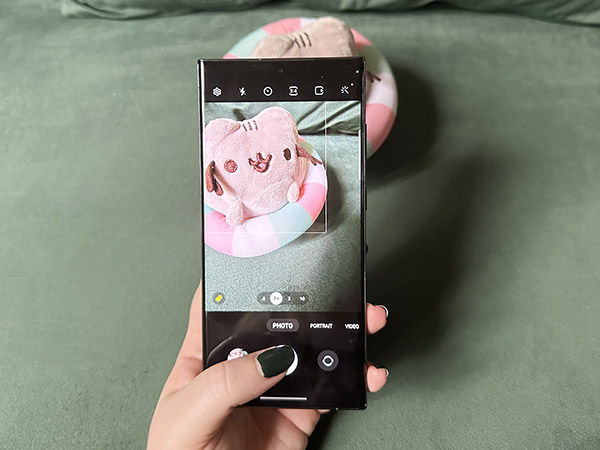 Cameras
Overall stunning results, especially macro photos
Night photography and good quality night sky photos require a tripod or very steady hand to produce usable photos
It's no secret that the quad-rear camera setup of the Samsung Galaxy S23 Ultra is basically the best camera technology that Samsung can pack into its phones. You'll get a 200MP wide camera, 12MP ultra-wide camera and two 10MP telephoto cameras. This is also one of the few phones to include a 200MP camera (something Motorola did last year with its Edge 30 Ultra phone, which carries a slightly cheaper price to the S23 Ultra).
Samsung has also touted the Astro photography features of this camera, including the ability to use hyperlapse to capture the movement of the stars in the night sky. Considering how much Samsung has packed into the S23 Ultra cameras, I felt that a couple of weeks of usage just wasn't enough time to really test the cameras to the fullest possibilities. However, very keen phone photographers will no doubt love to take the Ultra for a spin under a variety of conditions and from what I've seen so far, it's likely they won't be disappointed.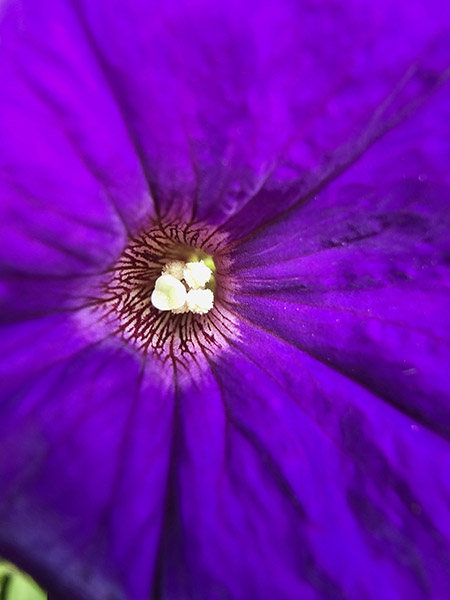 I pretty much tested the cameras of the S23 Ultra as best as I could, and with the intent to see if I could trip it up. I managed on a couple of occasions to achieve this, but it was short lived and I was able to actually achieve the results I wanted. On one occasion, I tried a close up/macro shot of a very dark purple flower (pictured above) that looks almost velvet-like in real life. The S23 Ultra read this dark purple as a more saturated magenta-like colour, mostly influenced by the over saturation in the background, which eventually corrected itself and I was able to get shots of the flower with a mostly satisfying result.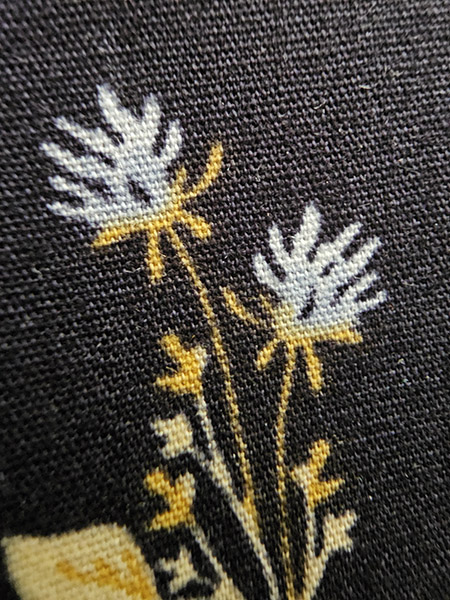 Another occasion was taking photos of a dark fabric with a floral print (pictured above). The phone switched between the lenses quite a bit when I was trying to get close up, and kept on switching to night mode too. Eventually the camera got its bearings, and I was able to take closeup detailed macro shots of the fabric without too much of this struggle for focus and lens switching.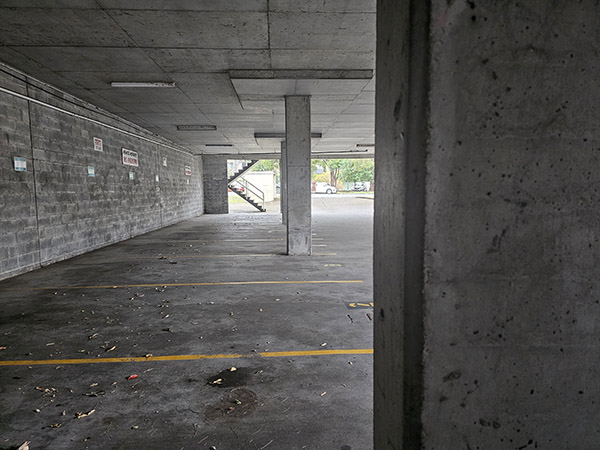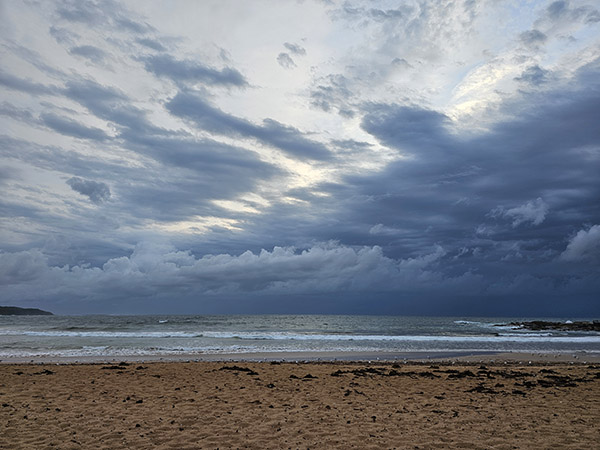 Outdoor photos are, as you would expect, phenomenal. I tested the cameras on sunny days and darker cloudy days, and was pretty much never disappointed. I did notice that the colours are very vibrant (something I also found with the Samsung Galaxy Z Flip4), which helps to make these photos pop. Although when compared to the slightly more natural-looking results that you get with the iPhone 14 Pro (and Pro Max), it looks a little saturated in certain conditions. This is something I've seen with other phones: you get a little bit more vibrancy and saturation from the cameras which makes the results look stunning, but maybe a little unnatural. But that's really honing in on small things — the results are generally stunning and there is nice depth, especially in photos of clouds.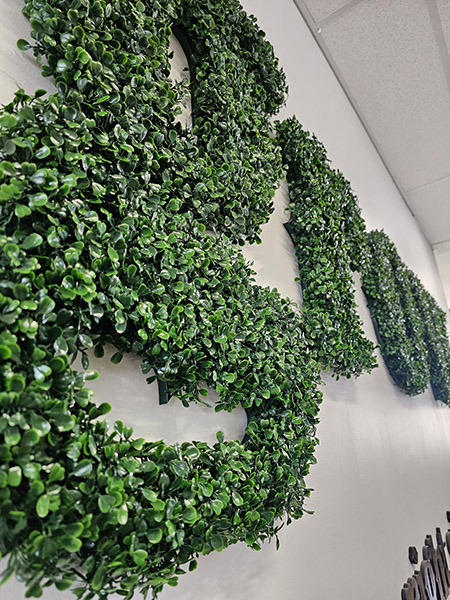 Indoor photos are also similarly good, with little noise in low-light conditions. Colours are rather true-to-life and do pop more in lower light indoor conditions than what you generally get with cheaper phones. This also speaks to Samsung's slight boost to the vibrancy compared to other devices like iPhones.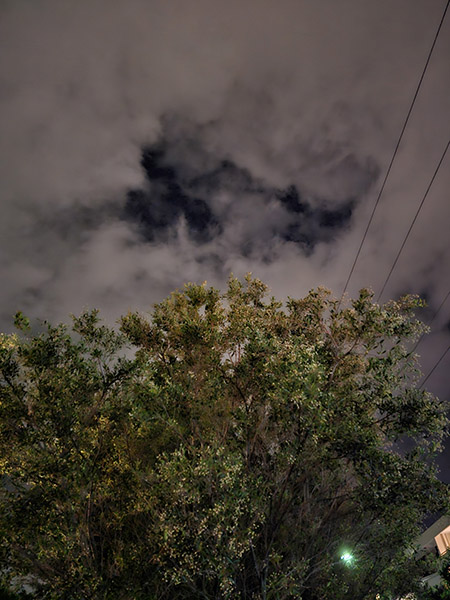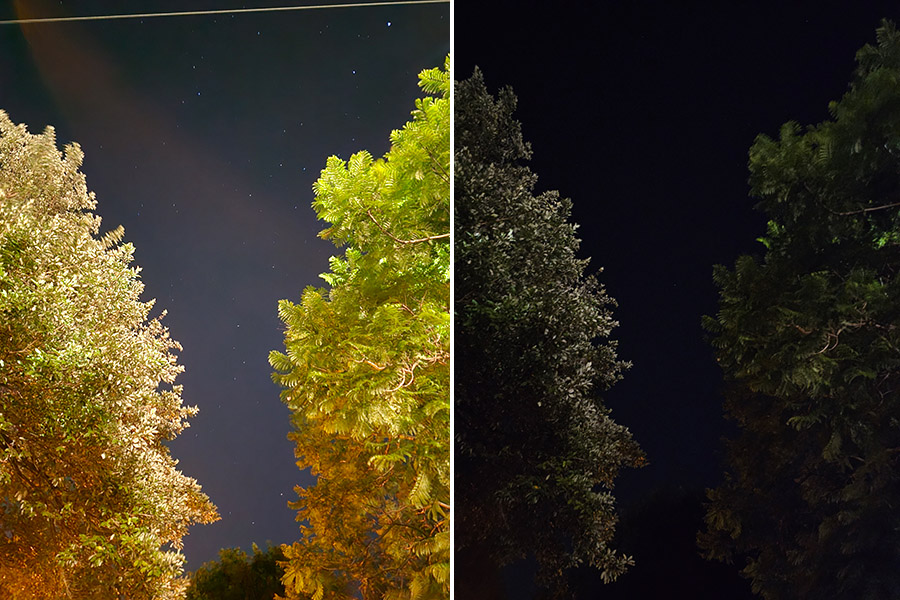 As for the Night mode feature, Samsung has put a lot of emphasis on its Astrophotography abilities (and night hyperlapse), so of course I wanted to see how this actually performed. One thing worth noting is that if you want to take any of these cool night sky photos, you will most definitely need a tripod, or a very, very steady hand. I, however, do not have a steady hand even in the best conditions, so most of my night sky photos turned out blurry. But, they did pick up on an incredible amount of detail. I can see that the ability of the S23 Ultra will come in handy if you're a bit of an amateur Astro photo enthusiast.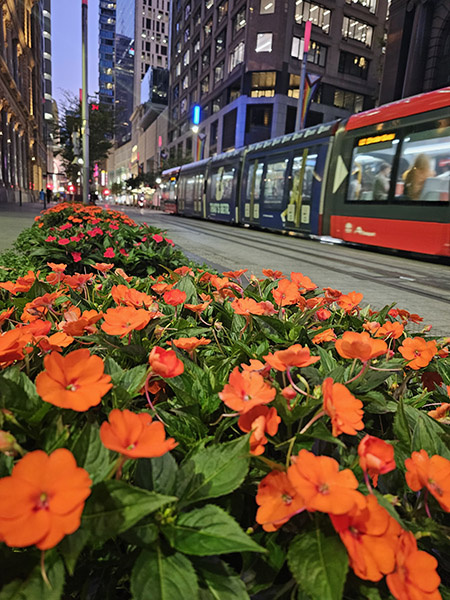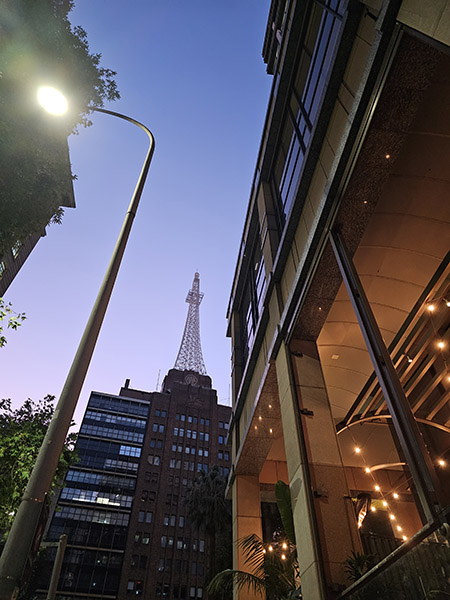 Even without night mode switched on, the S23 Ultra does a fantastic job of night time and low light photos. You get plenty of depth, clarity and true-to-life colours — it's pretty much faultless.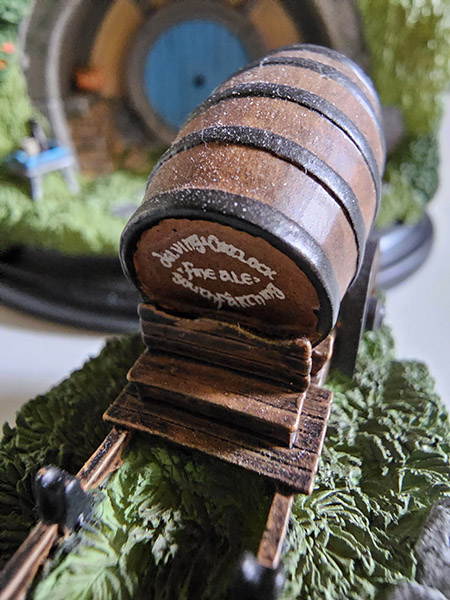 With such powerful lenses, you can of course get nice and close for some great macro photos. The sheer level of detail and just how close you can get into the subject matter is so impressive. You can capture incredibly detailed shots of the tiniest objects, even taking photos of items like figurines, which captures dust particles on the object that isn't even noticeable with the naked eye. A Hobbit Hole figurine I have (pictured above) has very tiny detail that is hard to read without magnification, but is clearly visible in the photo I took.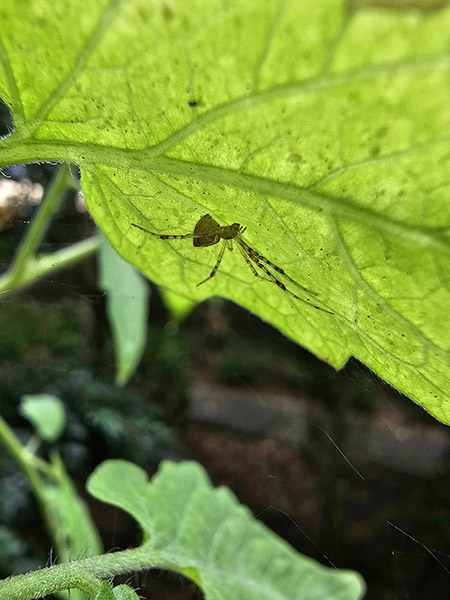 The only issue I had with the S23 Ultra's closeup/macro photography is its ability to focus. It does a generally good job, but certain subject matters might be difficult for the camera to focus on in the first place, so you'll need a bit of patience. I usually found that if I moved the phone away and let it focus on the subject from a distance, I could usually maintain that focus when I moved the phone closer.
Then there's portrait photos — once again another shining success for the S23 Ultra. Whether you're using the rear cameras or the front-facing camera, you'll get very nice results with a natural-looking background blur. Details around the subject are also pretty much kept in focus, so it does a great job at distinguishing the subject from the background. Although in lower light conditions, and even when night mode kicks in, I found the detail — using both the front and rear camera — wasn't as clear as what I expected (especially when considering the great portrait shots of the Google Pixel 7), but it's still better than a lot of devices on the market.
As for video, there isn't too much to complain about. You can record in 8K video if you wish, but turning on certain features like it's 'super steady' stabilisation mode, will limit the definition you can film in. Likewise, filming with the front-facing camera doesn't have 8K video.
You'll get pretty stunning video results, although I did find it jumped a bit when zooming in and out, most likely from the camera switch. The mics also do a good job with sound and it didn't pick up on too much wind noise when recording on a reasonably windy day.
A feature I did really like which works with the front-facing camera for both photos and video, is the ability to raise your hand, which the phone then recognises and starts a countdown to take the photo or start recording video. Considering how big the phone is and how awkward it can be to take selfies, especially group photos, with one hand, it's a clever piece of tech and very functionally useful.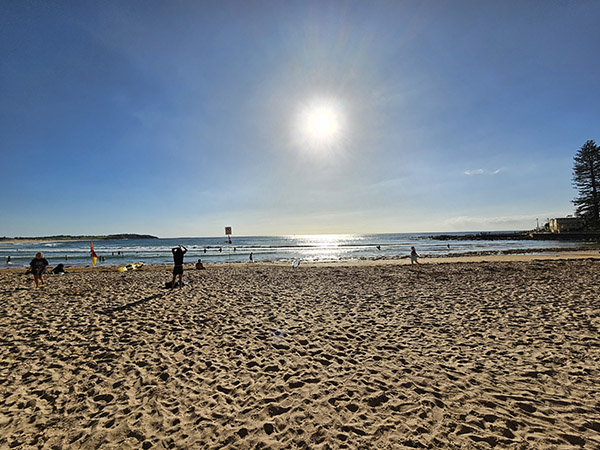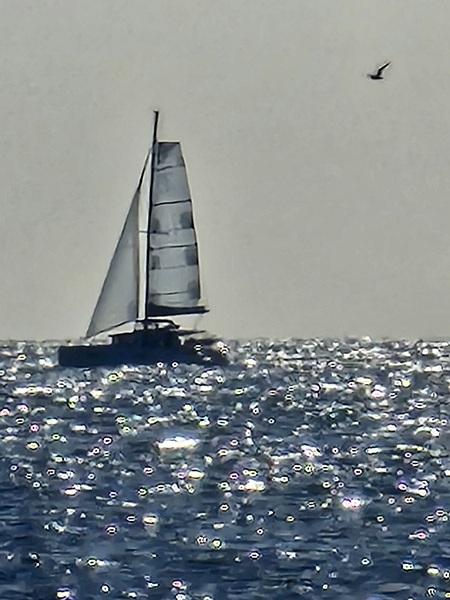 It's overall performance was fairly seamless, but the camera app is not without its faults. I found the camera app shutter button was a little bit slow at times, and not quite as seamless as the Apple camera app. While it is still a good performance, I feel it lags behind on the virtually flawless experience of what Apple's iPhones offer. I also had one occasion where the screen almost froze when I was trying to take a macro shot and it was stuck with the photo zoom slider on screen, taking a while to register that I was trying to take a photo.
Overall, the S23 Ultra delivers a stellar photo taking and video-filming experience. While it's not perfect, and the camera app could be a little smoother, the overall quality and experience was, for the most part, pretty excellent. If you're looking to shell out the cash for the Galaxy S23 Ultra, you'll probably be pretty happy with what you get.
Note: Images taken on the Samsung Galaxy S23 Ultra have been digitally compressed for web.
---
Related: Samsung Galaxy Z Flip4 review: Moving beyond the gimmick of foldable tech
---
Samsung Galaxy S23 Ultra phone plans
If you're looking to pick up your Samsung Galaxy S23 Ultra on a phone plan from a telco, Telstra, Optus, Vodafone and Woolworths Mobile all stock the device on phone plans.
The following table shows a selection of 256GB 24-month Samsung Galaxy S23 Ultra plans as published on Canstar Blue's database, listed in order of standard cost, lowest to highest, then by data allowance, largest to smallest. Use our mobile phone plan comparison tool to see a wide range of plans from other providers. This table includes products with links to referral partners.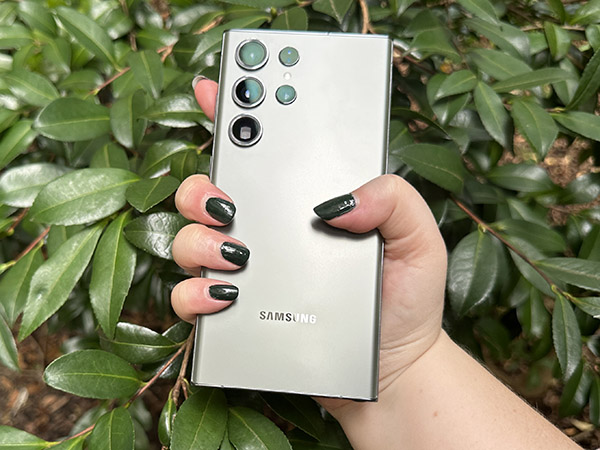 Should I buy the Samsung Galaxy S23 Ultra?
Despite offering the 'best of the best' features Samsung has to offer, the Galaxy S23 Ultra is still a somewhat niche phone. It's likely that people looking to buy this device are most likely already Samsung loyalists (or have at least had a Samsung phone in the past and been happy with it) or someone who prefers the Android experience but is keen to see what Samsung has to offer at this price point. Samsung, after all, did win Canstar Blue's Most Satisfied Customers award for 2023 with a perfect five-star score in all categories.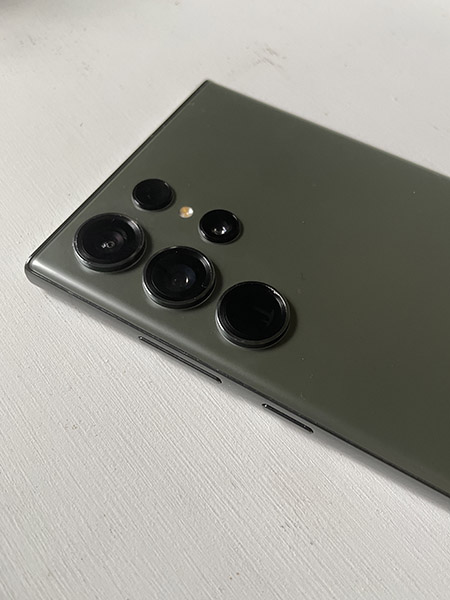 So it's likely that anyone toying with the idea of forking out the cash for that sub $2,000 AUD base price, it will be more of the question as to whether the 23 Ultra is worth the extra cash compared to the S23 (or S23+ if you want a bigger screen).
Ultimately it comes down to the features. The bigger battery life is definitely a plus, and if you've been burned by poor battery performance in the past, this might be enough to entice you. Then there's the quad rear-camera setup and packed in photo features, which are certainly a lot of fun to play around with. But if you're not a serious phone photographer and only use your cameras for everyday snaps, you'll likely find the cameras on the S23, S23+ or even the Google Pixel 7 series, will offer you a good enough performance for your needs. More serious photo takers might get a bit more out of the S23 Ultra, especially its great macro capabilities and 200MP camera.
Then there's the S Pen. If you're on the fence about whether you would use it much or not, you're probably not going to use the S Pen much in the long run. It's fun to play around with and I certainly felt the urge to click it out and use it every now and then — and there's something satisfying about writing and drawing in the notes app with it — but ultimately, for how I use a phone, I didn't have a practical need for it. If you use your phone for work and are a more serious digital drawer or enjoy photo editing, you'll likely get a lot of use out of the S Pen. Otherwise, it's fun to have but not worth spending the extra cash just for this one feature.
It's also worth noting that the S23 Ultra has the same Snapdragon chipset as the S23 and S23+. If a good processor performance is your main priority in a smartphone, you might prefer to pick up one of the other S23 phones to save a bit of money in the process.
Ultimately, the Samsung Galaxy S23 Ultra is best suited for those who have the cash to spare. It's an expensive device, especially considering the selection of great smartphones you can get for a lot less. But, if you want the best that Samsung has to offer, you won't be disappointed.
| Consider the Samsung Galaxy S23 Ultra if | Don't consider the Samsung Galaxy S23 Ultra if |
| --- | --- |
| You have the money, like taking lots of photos and enjoy the functionality of a stylus and need a bigger battery. | You're not a serious phone photographer and have little need for a stylus. |
Product used for review/testing was a free sample provided by Samsung.