Since it was created in 2011, Snapchat has remained firmly in the upper echelons of the social media hierarchy, boasting millions of users. While it's safe to say that the little yellow ghost icon has us well and truly addicted, maintaining that snapstreak or keeping track of who's who in the zoo on Snapmaps can take its toll on your mobile data. If you're worried about your snapchatting habits burning a hole in your internet quota, we take a look at Snapchat's data usage, as well as some tips for keeping on top of it.
How much data does one hour of Snapchat use?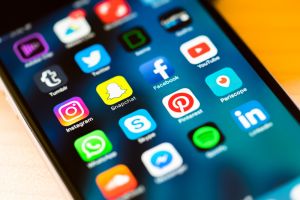 Snapchat has not publicly released any figures relating to the app's data usage, but online estimates indicate that the app uses around 1MB per single snapchat. However, this is estimated for a simple image without any filters, so snaps with filters and videos are likely to use more data.
How do I reduce my Snapchat data usage?
If you're looking to reduce the amount of data the app uses, Snapchat recommends turning on Data Saver mode. To enable Data Saver mode, otherwise known as 'Travel Mode', you can just tap on the Snap and Stories that you would like to load without the app loading other images and videos in the background. Data Saver can be set for three days, one week or Until Turned Off.
For iOS, you can turn your Data Saver mode on or off by tapping the 'Settings' icon in the top right hand of the Snapchat profile screen. Select 'Manage' under 'Additional Services' and use the toggle to switch Data Saver on or off.
For Android, you can turn Data Saver on and off by tapping the 'Settings' icon in the Profile screen of your Snapchat app. Once you're in Settings, scroll down to select Data Saver where you can toggle it on or off.
How can I check the data usage of Snapchat?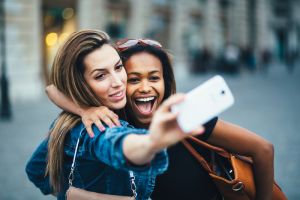 You can check how much mobile data the Snapchat app is using on your iPhone by selecting 'Mobile' in the Settings App. When you scroll down, you will see the name of each app and a number underneath, which indicates exactly how much data the app is using. You can turn off Snapchat's mobile data usage completely by switching the toggle off.
To check the mobile data usage on your Android, select 'Network & Internet' then 'Data Usage' in the phone's Settings app. Under 'Mobile', you should see the total data you use, while 'Mobile Data Usage' gives you a breakdown of how much data each app uses below the graph.
Does Snapchat use mobile data when connected to Wi-Fi?
When you're connected to Wi-Fi, Snapchat should not use your mobile data. However, if your Wi-Fi connection is not strong enough for what you're doing, then your phone may use Wi-Fi Assist for iOS or Smart Network Switch if you use an Android device. If Wi-Fi Assist is enabled on your phone, your phone automatically activates your mobile network when your W-Fi connection isn't strong enough, meaning that Snapchat continues to use mobile data even when you are connected to Wi-Fi.
For iOS, Wi-Fi Assist is on by default, although you can disable it under 'Mobile Data' in your Settings app. Scroll down and toggle the Wi-Fi Assist to turn it on or off. For Android, Smart Network Switch is off by default, however you can turn it on or off in your Settings app under 'Wi-Fi'. Tap 'More' and then 'Smart Network Switch', and you should be able to select on or off, depending on your preference.
Can you use Snapchat without mobile data?
The Snapchat app requires an internet connection to send and receive Snaps, view Stories and view Snapmaps. However, you can open Snaps without an internet connection, provided they have been previously downloaded on an internet connection beforehand.
What's the deal with Snapchat and data usage?
Snapchat's reign in the world of social media shows no signs of slowing down, especially with regular updates and the introduction of maps, shared stories and a range of interactive lenses and geo-filters. These popular additions, while great for the overall Snapchat experience, could be contributing to a larger phone bill. Fortunately, enabling Snapchat's Data Saver mode helps to minimise the amount of mobile data it uses while you're not using it, or you can always opt for an unlimited data plan if you're big on your Snapchat News.

Photo credits: easy camera/shutterstock.com, MinDof/shutterstock.com
Original Author: Eliza Parry Okeden