So you've made the jump from Apple to Android, and you're excited about your new phone purchase. But you've just hit a snag – how to transfer all of your vital data, contacts and memories to your new phone. Transferring contacts from your old iPhone to a new Android phone is a vital process, but how can you do it quickly and easily? Canstar Blue looks at the process.
Transferring contacts between Apple and Android
To transfer your contacts between an Apple iPhone and an Android phone, there are multiple ways to do so, including transferring through your Google Account, iCloud, iTunes or through simply texting or emailing the contacts to yourself. Each option is explored more below.
Transfer contacts with Google Account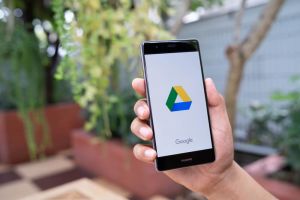 Google provides a quick and easy method for transferring your contacts, with best way is to use the Google Drive app for iOS, which can be used to backup all your files. Once you activate your new Android phone, all of your files will be waiting for you to use or download. To transfer your contacts via your Google Account, follow the steps below:
Step One: Download the latest version of the Google Drive app for iOS onto your iPhone.
Step Two: Sign into Google Drive using your Google account. If you don't have a Google account, it is easy to make one. Once you're set up, you can either upload contacts, files and photos individually or let Google Drive do it automatically.
Step Three: Open Settings and go to Backup. This will let Google Drive upload all of your contacts, photos and calendar events to cloud storage, meaning you'll be able to access them online anywhere using Google's Contacts, Calendar and Photos services.
Step Four: Choose the files you would like to upload and begin the backup process.
As upload speeds can vary, this process might take up to a few hours,  so make sure your phone is charging and connected to Wi-Fi. Once everything has finished uploading to Google Drive, you can simply sign into your Google account on your new Android phone. This will synchronise all the Google apps on your phone with your new account, meaning your contacts, photos and calendar events will now be available at your fingertips. What's more, any future contacts or other files you create will automatically be stored so you'll never have to transfer files again.
Transfer contacts with iCloud
Apples iCloud system allows you to transfer any file to an Android device. To transfer your contacts using the iCloud, follow these steps:
Step One: Open iPhone Settings.
Step Two: Scroll to Mail, Contacts and Calendars and go to Accounts for each. Tap Account and open iCloud.
Step Three: Select iCloud and then tap on the toggle for Contacts. When prompted, tap Merge, to transfer your device contacts with iCloud.
Step Four: Go to icloud.com on your computer and log in with you Apple ID.
Step Five: Select Contacts. Tap on the gear icon in the lower left-hand corner, and then Select All. Tap Export vCard. This will create an exportable VCF file on your PC which you can use to transfer your contacts to your Android device.
To import your VCF file:
Step One: Open your gmail.com account and go to Mail.
Step Two: Select Contacts – More – Import – Choose File
Step Three: Select your saved VCF file to begin importing your contacts.
If you get a notice about duplicate contacts, simply tap Find and Merge Duplicates to avoid doubling up.
Transfer contacts with a third-party cloud apps
There are a range of third-party applications available to help you transfer your contacts between iPhone and Android, although you'll have to find a third-party application that is compatible on both systems. Most apps will work by transferring your contacts with the same VCF file process, but make sure to follow any specific instructions give to you by the app, and to ensure you're using a trusted app in the first place to keep your information safe and secure.
Transfer contacts with iTunes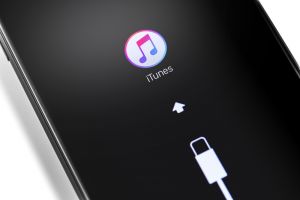 Transferring contacts with iTunes is an easy and simple way to transfer your contacts, providing you have an iTunes account. To transfer your contacts using iTunes, follow these steps:
Step One: Connect your iPhone to iTunes with the USB cable.
Step Two: Open iTunes and select the iPhone option at the top of the page.
Step Three: Under Info select Sync Contacts With and select Google Contacts
Step Four: Enter you Google Account details and select Sync iPhone.
Transfer with text and email
If you have run out of other options, you have some spare time on your hands or you simply just want to transfer a few contacts, then transferring contacts via text and email is a good option.
To transfer contacts via text and email, follow these steps:
Step One: Open Contacts in your iPhone and select the contact you would like to transfer.
Step Two: Swipe down and choose whether you would like to send the contact via text or email.
With plenty of options, and the prevalence of cloud programs and syncing, transferring data and contacts between phones – even between Apple and Android – has become more accessible and easier for users to do, ensuring you don't miss a beat while upgrading or swapping phones.

Original Author: Sam Bloom