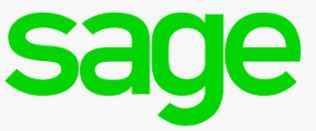 Review of Sage Accounting software
Whether you're starting a small business, or simply just want to tackle your own finances, crunching the numbers accurately and efficiently can be a daunting task. While hiring a professional is one option, you may feel like you've skipped a few steps in your journey to be more money-savvy. Luckily, this is where accounting software like Sage Accounting steps in.
Sage Business Cloud is a UK based company that offers a range of online accounting products for small to medium-sized businesses and accountants. Formally known as Sage One, Sage Accounting is the basic bookkeeping software from the Sage Business Cloud suite, providing simple, secure online accounting software, featuring a dashboard that gives you quick access to your finances at a glance, and has a visually simple yet appealing design, which never hurts. If you're wondering what Sage can do for you, here's a quick rundown of what Sage Accounting software has got to offer.
Sage Accounting software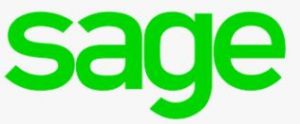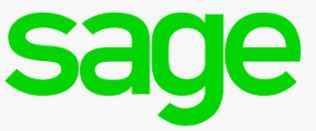 Sage Accounting is a secure cloud-based accounting software platform that can be accessed via a web-browser. This means that unlike traditional accounting software which you download, your Sage Accounting books are not limited to a singular desktop or particular operating system, allowing you to access your data on a variety of devices wherever and whenever you like, which is perfect for sending quotes at the site or accepting payments on the move.
The Sage Accounting mobile application is free to download from both the App Store and Google Play, and allows you to access business information on the go, helps you track and manage your unpaid invoices and gives you control of your finances at your fingertips.
MYOB Accounting Software
Looking to make dollars and cents of your personal or small business finances? MYOB's accounting software includes options for invoicing, payroll, expenses and more. For more information on the featured plans below, click the button below to be referred to MYOB's site.
Payroll software for small businesses with up to 4 employees

Single Touch Payroll (STP) reporting
Pay your employees

from $10/month
min. cost $10.00 over 1 month
Go to site
Online accounting software great for new and smaller businesses

Single Touch Payroll (STP) reporting
Manage & track cashflow
Send quotes & invoices
Manage bills & expenses
30-day free trial available
50% off for first 3 months. New customers only. T&Cs Apply.

from $25.00/month
min. cost $50.00 $25.00 over 1 month
Go to site
Online or offline accounting software with job tracking and inventory

Single Touch Payroll (STP) reporting
Pay your employees
Send quotes & invoices
Manage bills & expenses
Bill by time & track jobs
Manage inventory
30-day free trial available
50% off for first 3 months. New customers only. T&Cs Apply.

from $60.00/month
min. cost $120.00 $60.00 over 1 month
Go to site
What features does Sage Accounting offer?
While at first glance all accounting software may appear to do the same thing, each traditionally offer varying features at different price levels, meaning it's important to research into each brand to determine what's available, and what will be suitable for your situation. Some of the highlights of a Sage Accounting plan include:
Forecast your cash flow and track your incoming and outgoing finances each month
Dashboard that provides visuals of your business' performance
Send and track personalised invoices to ensure that you get paid on time and maintain your cash flow
Accept online payments through third party platforms such as PayPal and eWay
Manage payroll for a limited number of employees
Monitor inventory stock levels
Share account access with other users so that you can collaborate in real-time
Have access to online information resources and free email support
What plans does Sage Accounting offer?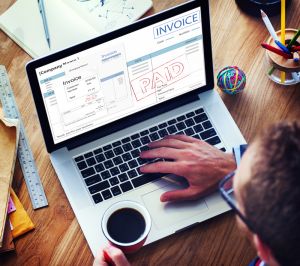 Sage Accounting offers a single subscription plan which costs $20 each month for access to its tools and features, with a few restrictions in place. If you require more of certain features, there are a range of additional add-ons which you can add to your monthly subscription, including additional employees to your payroll, or being able to accept overseas currencies. A basic Sage Accounting subscription includes:
Accounting and bookkeeping for one company
Payroll for up to four employees
Account access for two users
1GB of storage
Unlimited automated bank feeds
Unlimited transactions
Unlimited phone and email support
Free mobile applications so you can manage your business on the go
The following table provides an overview of the services which can be added to your Sage Accounting subscription, and the subsequent cost per month:
| Additional Add-on | Cost per month |
| --- | --- |
| Time tracking | $5 per company |
| Multi-currency | $5 per company |
| Direct bank feed | $7 per company |
| Additional companies | $20 per month |
| Additional users | $3 per user |
| Additional payroll management | $5 for per Standard user or $6 if you upgrade to a Payroll Plus plan |
Information taken from Sage Accounting website. Accurate as of May 20, 2021
A Sage Accounting plan is paid for monthly, however, Sage also offers a free 35-day trial so that you can give some of its features a try for yourself.
Should I use Sage Accounting software?
Sage, like many of the online accounting software options, can add a high-level of flexibility and efficiency to your bookkeeping. It uses AI technology to assist you and automate many accounting tasks that traditionally would have been done manually, making it perfect for small businesses and start-ups who have limited time or a limited number of employees to complete tasks.
It may be worth keeping in mind that while the standard Sage Accounting plan may cover your business needs initially, purchasing additional add-ons to meet your expanding business could prove costly. Unlike other accounting software with tiered subscription plans that allow you to 'level up' to a more comprehensive plan, there is no limit on your monthly Sage fee, meaning you'll have to keep an eye out to ensure you're getting the most value out of your investment.
Overall, there are plenty of accounting software options available that offer a range of tools and features, with the one best suited for your business depending on your needs and budget, meaning you might like to shop around before you decide to buy. At the end of the day, no accounting software will be a perfect fit for every business, so it's best to have a general idea of the financial needs of your business and the types of features and functions that are important to you, as you may find something that suits you now, as well as in the future.
About the author of this page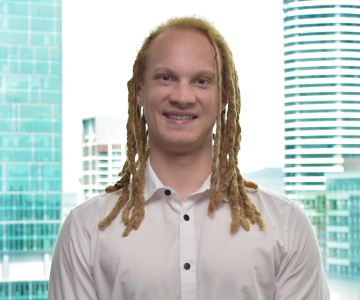 This report was written by Canstar Blue's Content Projects Lead, Dean Heckscher. He's our resident expert on all things automotive, health & fitness, streaming and more. Dean is also one of Canstar Blue's customer research report producers, helping to turn complicated subjects into easily-digestible information for our readers. He's passionate about helping consumers make better-informed purchase decisions on all manner of consumer goods and services.
Photo Credit: create jobs 51/shutterstock.com, Rawpixel.com/shutterstock.com