Review of Anytime Fitness Gyms
Anytime Fitness is a leading 24/7 fitness franchise with one of the biggest fitness communities in Australia. Founded in 2008, Anytime Fitness has more than 500 clubs throughout Australia and over 4,500 clubs worldwide. It aims to support members in achieving their personal health and fitness goals. Let's have a look to see if Anytime Fitness is a suitable gym choice for you.
Anytime Fitness Gyms
There are a lot of aspects to consider when choosing the right gym chain for you, so why not explore the variety of options available to find a gym that will tick all your boxes? Anytime Fitness aims to constantly develop and set new trends, as well as provide the opportunity and support to open up your own franchise. However, its biggest selling point is that it provides 24/7 access to members, so if you like working out at 3am, you're in luck.
Anytime Fitness' goal is to help make healthy happen for people across Australia, and aims to do just that through the following:
Feel safe: Anytime Fitness clubs have 24 hour security monitoring and secure key access to help you feel safe while working out, with hygiene wipes also available.
Feel good: with Personal Trainers and staff available, Anytime Fitness additionally offers the AF Health Hub and Anytime Workouts app to keep you going if you can't make it to the gym.
Feel motivated: along with face-to-face personal training sessions and classes, you can stay in touch online with the Anytime PT Online for that extra push.
What facilities does Anytime Fitness offer?
Anytime Fitness gym facilities vary from club to club and you will need to visit a club's direct website to see its full list. The following are what may be included at your local Anytime Fitness:
Basic facilities include cardio, strength, free weights, functional training and group fitness classes, personal trainers, private restrooms and showers.
Anytime Fitness specific services include fitness consultations and assessment (services vary by club).
Digital offerings include the online AF Health Hub, Anytime Online PT, Remote Coaching and Anytime Workouts app, all giving you a mix of workouts and advice.
Extra facilities include 24-hour access, 24-hour security, and worldwide club access. You can also sign up to the AF Challenge twice a year, which is an 8-week program to help you whether you're just starting your fitness journey or looking to test your limits.
How much does Anytime Fitness membership cost?
As Anytime Fitness is a franchise gym chain, its prices vary by club. The following recommended prices are provided by Anytime Fitness for franchisees, but you will need to contact your local club for specific details. The prices are for an individual 12 month membership.
Metropolitan Clubs
Initial joining fee $99
Access card fee $69.95
12 month agreement $815.40 ($67.95/month)
Total cost (recommended) $984.35
Sydney Metropolitan Clubs
12 month agreement $851.40 ($70.95/month)
Total cost (recommended) $1020.35
Regional Clubs
Initial joining fee $99
Access card fee $69.95
12 month agreement $779.40 ($64.95/month)
Total cost (recommended) $948.35
Anytime Fitness membership T&Cs
Membership details vary from club to club and you will need to contact your local club directly to enquire about its memberships.
Club Access
The Anytime Fitness clubs operate 24 hours a day, 7 days a week. Other Anytime Fitness Clubs can be used after 30 days of membership. Otherwise, there are some general terms and conditions set out on the Anytime Fitness website.
Contract terms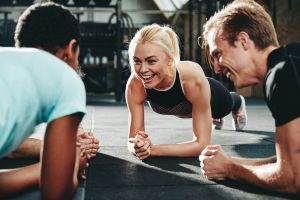 Contract terms are available in either 12 or 18 month packages. If you are unsure if you can commit to Anytime Fitness long term, there are seven day trials available, however this may also vary from club to club.
Cancellation policy
As Anytime Fitness is a franchise, each club has different cancellation policies. You will need to review your Membership Agreement and contact your home club to discuss these details. You will generally have a seven day cooling off period to cancel your membership initially.
What group classes does Anytime Fitness offer?
Anytime Fitness group classes vary from club to club and so it's best to contact your club directly to enquire about the classes it offers. Some of the group fitness classes include:
Yoga
Pilates
Boxing
HIIT
Circuit Training
Personal Training
Should I choose Anytime Fitness?
Anytime Fitness is an independently owned and operated chain of clubs open 24 hours a day, meaning it may appeal to those looking to work out in their own time, or looking to avoid the usual gym-time rush. But with plenty of factors to consider when it comes to choosing a gym, it's best to research into the gyms in your local area, as well as see if you can use the gym through a free trial to see if it fits in with your workout regime and schedule. But having the ability to work out at any of the Anytime Fitness locations around Australia at any time will certainly appeal to many.
Photo Credit: Shutterstock, Anytime Fitness
About the author of this page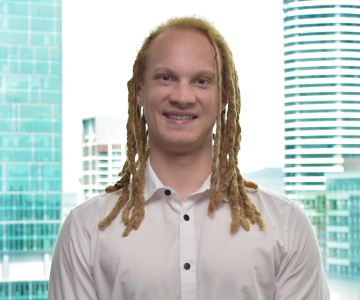 This report was written by Canstar Blue's Content Projects Lead, Dean Heckscher. He's our resident expert on all things automotive, health & fitness, streaming and more. Dean is also one of Canstar Blue's customer research report producers, helping to turn complicated subjects into easily-digestible information for our readers. He's passionate about helping consumers make better-informed purchase decisions on all manner of consumer goods and services.