Afterpay: What is it and where can you use it?
Shopping can be all fun and games as you cruise the aisles of your favourite retailers, picking up clothes, electronics and all types of goodies for every occasion. But when it comes to lining up at the checkout, the reality of how much we're about to spend sinks in, which can spoil that shopping high. And while many of us simply break out the credit card – or hope for the best when it comes to swiping our debit card – shoppers now have another option when it comes to paying.
Founded back in 2014, payment-method Afterpay has grown from a small local operation into overseas territory, with the Australian company launching in the US earlier this year. Created as an alternative for both retailers and shoppers to use, Afterpay's motto of "Shop Now. Buy Now. Pay In 4" has captured the attention of plenty of shoppers, allowing us to walk out the door with our goods, without paying full the price there and then.
If you're looking to get more financially-savvy, or just looking for more ways to pay off your most recent purchase, read on to find out just what Afterpay does, and how it can work for you.
How does Afterpay work?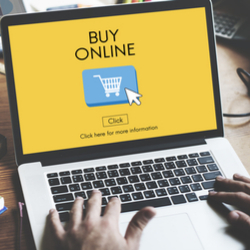 Similar to lay-by, Afterpay is a buy now, pay later system, which charges zero interest on all transactions, meaning the price you find the item for will (generally) be the overall price you pay. Payments are split into four installments, with the first installment to be paid at the point of purchase – both in store and online – with each subsequent payment paid every two weeks, meaning you'll have your goods paid off in six weeks.
Consumers can sign up to Afterpay either at the checkout when online shopping, or via the Afterpay app, which is free to download from both the App Store and Google Play. Shoppers will have to be over 18 to apply, and must have a valid Australian driver's license or Medicare card on hand to verify their identity. When verified, shoppers will need to nominate a credit card or bank account for transactions.
If you sign up on the app, you can then present your phone at the checkout, with the retailer able to scan a barcode specifically generated for your transaction, allowing you to walk out of the door with your goods. The following instalments will then be deducted from the nominated card or account, although you'll have to keep on top of it if you want to avoid Afterpay's late fee – $10 if you miss an instalment and $7 if you haven't paid the instalment within a week of the first late fee.
Where can I use Afterpay?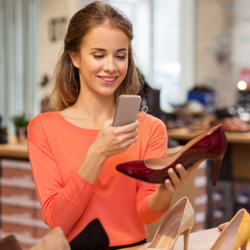 Afterpay is becoming increasingly common within the Australian marketplace, covering industries such as clothing, jewellery, health food and supplement stores, plus a variety of other markets and industries, with Afterpay listing stores that offer the payment service on its website.
Afterpay is available at retailers such as Target, Rebel Sport and Myer, although some stores set a $100 minimum spend limit for Afterpay transactions. Other retailers that accept Afterpay include:
Barbeques Galore
Beacon Lighting
Betts
Bing Lee
Bonds
David Jones
English Biscuit
Glam Corner
Love Lockets
Nutrition Warehouse
Petbarn
Pillow Talk
Portmans
Princess Polly
M. Williams
Roger David
Sephora
Showpo
Smiggle
Sportsgirl
Supré
Tree of Life
United Tools
Youfoodz
99 Bikes
Afterpay can also be used in New Zealand, but be sure to check with your local retailer before you set your heart on your next purchase.
Afterpay for Businesses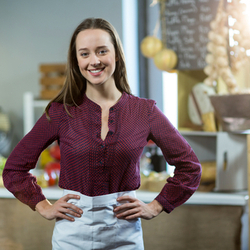 For those on the other side of the checkout, businesses can enquire and apply for Afterpay services through Afterpay's website, with tech support available for set up integrations, as well as ongoing maintenance.
Similar to credit cards, Afterpay charges a fee on transactions, although no fees or percentages are advertised on its website, meaning you'll have to get in contact with the company to get all the costs associated with the service.
However, Afterpay settles with retailers upfront, with Afterpay also assuming all non-payment risk for all transactions, according to the website, giving retailers additional peace of mind. While it's best to read the fine print before signing up, Afterpay does open up another avenue for customers to spend both in store and online, making it worthwhile for businesses to look into.
Is Afterpay worth using?
For many of us, keeping on top of our finances and spending habits can be a tough chore, especially when your favourite brands always seem to be having a sale on when you're trying to save money. Additionally, if you get paid fortnightly or even monthly, budgeting becomes even more essential, meaning if you do decide to spend big on some retail therapy, you may be left eating cheap noodles until your next pay-day.
At the end of the day, Afterpay can be a handy function for both shoppers and retailers, with shoppers able to head out of the door with their goods at a more affordable price there and then, while retailers can rest easy knowing that Afterpay takes most of the risk.
However, consumers do run the risk of running up a debt quickly, with the temptation of enjoying now and paying later potentially leading to overspending, as well as impacting your credit score. Whether or not you should use Afterpay will be dependent on your personal shopping habits and financial stability.
About the author of this page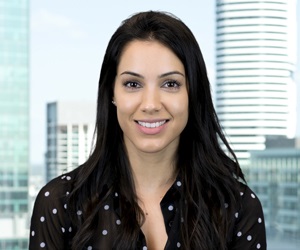 This report was written by Canstar Blue's Home & Lifestyle Content Lead, Megan Birot. She's an expert on household appliances, health & beauty products, as well as all things grocery and shopping. When she's not writing up our research-based ratings reports, Megan spends her time helping consumers make better purchase decisions, whether it's at the supermarket, other retailers, or online, highlighting the best deals and flagging anything you need to be aware of.