About Bing Lee
A popular store in the electronics retailer scene, Bing Lee has been on the landscape since 1957, with humble beginnings in Fairfield, New South Wales. Originally dealing with TVs, Bing Lee expanded to other household electronics, including washing machines, heaters and audio equipment, before further expansions under both Retravision and the Narta Group. Today, Bing Lee has over 40 stores across Australia, selling a wide range of products, including computers, phones as well as household appliances, making it an ideal option for shoppers looking to kit out their homes.

Bing Lee Price Guarantee
Bing Lee has a 'Competition Pricing Policy' which states that it will match an advertised price for a product offered by a competitor, although the competitor in question must be a registered Australian business with at least two physical retail stores.
Other terms and conditions of Bing Lee's price matching include that the product must be identical, in stock at both the competitor and Bing Lee, available for immediate purchase and not part of a bundled or bonus offer. Bing Lee also does not price match on products offered through eBay or other resellers that are located outside of Australia, grey imports, commercial quantities, clearance or liquidation prices or advertising errors. Additionally, the price and product information must be verifiable by Bing Lee before the price matching can proceed. A full list of the terms and conditions available on the Bing Lee website.
Bing Lee Returns Policy
Bing Lee reserves the right to assess the eligibility of goods when shoppers return them, with all returns to be accompanied by proof of purchase from Bing Lee, along with the return of all parts, accessories and instruction books. Goods will be accepted for return if they either fail to meet the consumer guarantee under Australian Consumer Law or are subject to any express warranty under Bing Lee or the manufacturer.
If you're entitled to a refund, Bing Lee will refund you the same way you made your original payment, including via PayPal, credit card, cheque or EFT. Non-refundable goods including electronic software downloads, subscriptions to software update programmes or gift cards that have been used or expired. Additionally, Bing Lee does not accept any 'change of mind' returns.
What is a Bing Lee My Account?
Bing Lee 'My Account' is a member account system that keeps your details on file to help you not only move through the checkout quicker by saving your details, but also stores your receipts from previous purchases, allowing you to track expenses or help with the return process. However, signing up to a Bing Lee account isn't necessary, as you can still checkout as a guest, but if you're a regular shopper it may save you from punching in your details every time something catches your eye. You can also link the Bing Lee My Account to your Google account for easier access.
Bing Lee Delivery
Bing Lee offers a number of delivery options, including Drop Off Service and Full-Service Delivery for larger appliances and purchases. Both are carried out from Monday to Saturday (excluding public holidays), with the delivery driver letting you know via text message when to expect the delivery. The Drop Off Service includes delivery to your door, while the Full Service will help you unpack the appliance. Bing Lee also offers Flat Rate Shipping for the majority of orders, although will be subject to what product is being shipped and the shipping location. Bing Lee does not ship outside of Australia, with remote locations incurring a higher shipping fee.
In addition to the delivery option, you can also collect your purchase in-store, which is free to do, although if you've made a purchase online, you'll be required to show the credit card used in the purchase.
Bing Lee Installation & Removal
In addition to select delivery services, Bing Lee also offers an installation service, although it's only for dishwashers, and only available at select locations. For those who qualify, Bing Lee will deliver your new dishwasher, unload it and install it in your home, while also removing your old model. You'll also receive a rundown of how to properly use your new appliance, with a test cycle run to ensure everything is working properly.
Under Bing Lee's Full Service Delivery, you can also have your old appliance removed, although this will be at the discretion of the delivery driver, and generally only for products of similar size or weight.
Bing Lee payment options
Bing Lee accepts cash, debit or credit cards (including MasterCard, Visa and American Express) as well as gift cards on both in-store and online orders. PayPal is additionally available for online orders, with Afterpay, ZipPay and Latitude Pay also available for those wanting to space out the payments.
Should I shop at Bing Lee?
A well-known option within the retailer market, Bing Lee offers a wide range of appliances and products for shoppers to choose from, whether you're after a new gadget or home appliance. While it may not have as many locations as other retailers, Bing Lee is still competitive on pricing and services, making it a good option to either kill some time in, or head down to for your next bargain. Head to our Electronics Stores ratings to help you find the best fit for your shopping preferences.
About the author of this page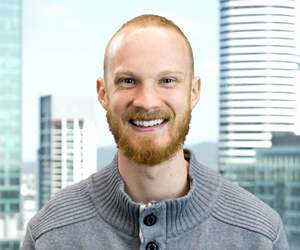 This report was written by Canstar Blue's Site Editor, Dean Heckscher. He's our resident expert on all things automotive, health & fitness, streaming and more. Dean is also one of Canstar Blue's customer research report producers, helping to turn complicated subjects into easily-digestible information for our readers. He's passionate about helping consumers make better-informed purchase decisions on all manner of consumer goods and services.
Photo credit: paulaphoto/shutterstock.com