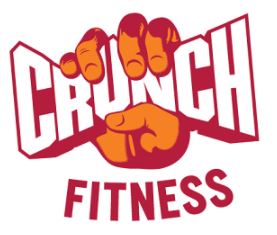 Review of Crunch Fitness
Crunch Fitness is an international fitness club chain that was founded in 1989, with the brand today currently operating over 300 franchised gyms across Australia, Canada and the United States, with its Australian clubs located in New South Wales and Victoria. If you're looking to visit a Crunch Fitness location in the near future, find out all you need to know in this Canstar Blue guide.
Crunch Fitness
Crunch Fitness, which brands itself as a 'no judgments gym,' has clubs located in and around Sydney and Melbourne. Crunch offers group fitness classes including Zumba, yoga, Pilates and HIIT sessions, as well as personal training sessions for those looking for a one-on-one experience. Crunch's large selection of group fitness classes cover an assortment of activities over five categories. Depending on the style and intensity of each activity, they will be included under Action, Chill, Rhythms, Ride and Bootcamp.
What facilities does Crunch Fitness offer?
Along with its equipment and group fitness classes, Crunch Fitness offers a variety of other health and lifestyle facilities and programs to its members. These include:
Basic facilities include: Gym and cardio equipment, classes such as yoga and cycling, showers and lockers, free wi-fi and access to online workouts and programs.
Crunch Fitness specific services include: The option to bring someone to work out with you every time, Theragun percussive massage therapy, special themed classes each month and classes streamed live from Crunch.
Extra facilities: Child-minding services and hydro massage beds, depending on your club.
Personal training: Crunch offers personal training programs designed specifically for each client.
How much does a Crunch Fitness membership cost?
There are three types of Crunch Fitness memberships available, each offered on a month-to-month basis with no lock in contract. Different membership levels grant you access to a range of facilities and perks. You can sign up in-club or online, however certain discounts are only available in-club. Crunch Fitness memberships include:
Base Membership: For $9.95 each week, a Base membership gives you access to the gym floor and cardio equipment, use of the showers, locker facilities and club wi-fi.  and access to online resources through the Home Crunch Club. Base members can pay $5 to join in with Peak classes or $10 to join in with Summit classes.
Peak Membership: A Peak membership is $14.95 and includes guest privileges, access to all Crunch clubs, live-streamed online workouts and hydro massage beds at select locations. Peak members can pay $5 to join in with Summit classes.
Summit Membership: For $19.95 each week, a Summit membership includes guest privileges, classes such as hot yoga, cycling and boxing, the ability to freeze your membership and access to child minding services.
Crunch Fitness membership T&Cs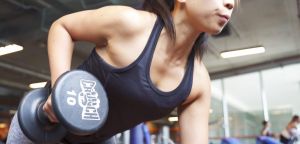 Any guests that you bring must be over the age of 18. If you are between the ages of 14 and 17, you may become a member if you have consent from a legal guardian. You will also be restricted on accessing certain activities in the gym, such as weights areas and resistance training.
Special Offers
If you're looking to trial a gym near you, Crunch Fitness offers a free three-day pass so you are able to trial their services. Alternatively, you can book a personalised tour of any Crunch gym so you can get a feel for the facilities and services. Student discounts are available if you purchase your membership in a physical Crunch Fitness club, rather than online. Other special offers may be running at individual clubs at any time, so contact a Crunch Fitness gym near you to find out more.
Club Access
Club opening hours and days depend on the individual club, so visit the website of your local Crunch to confirm. Both Peak and Summit memberships give you access to any Crunch Fitness club in New South Wales, Victoria and globally.
Contract terms
Memberships can be paid monthly, or you can enter into a long-term membership contract if you'd like to pay up front. Upfront memberships are only available in-club.
Cancellation policy
After signing your contract, you have a seven-day cooling off period to cancel your membership, with notice to be given in writing. The amount that you may be refunded will depend on whether you pay your membership monthly or upfront.
What group classes does Crunch Fitness offer?
Crunch Fitness offers a large variety of group fitness classes to suit a range of needs. These include:
● Zumba
● Yoga
● Stretch
● Pound
● Pilates
● HIIT
● Functional Training
● Freestyle Weights
● Freestyle Fitness
● Dance
● Cycle
● Boxing and MMA
● Barre
Should I choose Crunch Fitness gyms?
Crunch Fitness calls itself 'The Original No Judgements Gym' and emphasises its use of no judgement trainers and classes for all fitness and skill levels. If you're a first-time gym user, Crunch could be the perfect place to familiarise yourself with working out in a public space. You may like to contact a Crunch Fitness gym near you to enquire about what it offers specifically, and also make use of the free trial.
As Crunch Fitness is only available in NSW and Victoria, it's not the gym franchise of choice for everyone, but may be a worthwhile option for those looking for a more affordable gym, or as a starting point to get back into a fitness regime. Regardless if you're a gym-newbie or veteran, it's always best to look into all of your options before you sign up to a new gym contract, as you may find another gym that better suits your needs or workout routine.
Photo Credit: Syda Productions/shutterstock.com, Crunch Fitness
About the author of this page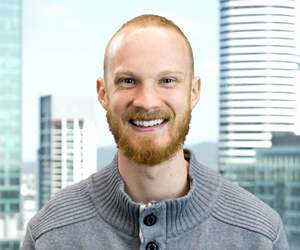 This report was written by Canstar Blue's Site Editor, Dean Heckscher. He's our resident expert on all things automotive, health & fitness, streaming and more. Dean is also one of Canstar Blue's customer research report producers, helping to turn complicated subjects into easily-digestible information for our readers. He's passionate about helping consumers make better-informed purchase decisions on all manner of consumer goods and services.