Review of Curves Fitness gyms
Founded in 1992, Curves is a one of the largest networks of fitness centres for women. Curves says its embraces women of all shapes and sizes, and aims to have a practical approach to women's diets and fitness, as well as providing a supportive environment. Let's see what Curves offers for its members to meet their goal.
Curves Fitness
There is a lot to consider when deciding what gym will be the right suit for you. Curves is a female only gym and offers several programs at an additional cost that may be of interest to you, including 'Curves Fitness' and 'Curves Complete'.
The 'Curves Complete' program incorporates fitness, meal plans and coaching. The 'Curves Fitness' program includes full body 30 minute workouts. It has a combination of strength training, cardio and stretching designed to create resistance. Curves also has a 'Curves Smart' training system that gives feedback and progress reports while you train. Members also have an online portal to track and manage workouts and nutrition.
Curves gyms also provide a 'Get Wedding Ready' package for the ladies, which includes meal plans and unlimited Curves Fitness and weekly coaching sessions in a group or individual, depending on the club. This membership also includes a consultation for new members to see what your fitness and diet levels are and set targets to reach.
What facilities does Curves Fitness offer?
Basic facilities include cardio and strength training equipment, group training and personal training
Curves specific services include Curves Complete and Curves Fitness program
Extra facilities include Curves Smart (training system that gives progress reports)
How much does Curves Fitness membership cost?
As Curves is a franchise, membership prices vary by location. Prices start from $59 per month with an additional joining fee of $149.95. Curves clubs offer promotions throughout the year and you can visit the website or call a local club to find out what it offers. Certain locations offer 30 day workout passes.
Curves Fitness membership T&Cs
Members must be 18 years of age or above to sign up for a membership.
Club Access
Curves Members on a 12 month contract are able to have access to any club around the world. Curves is not a 24/7 chain and you may like to check your local Curves gym to check its specific opening hours.
Contract terms
Curves membership is available over 12 months. If you are unsure if you can commit to a Curves Fitness gym, it offers a 7 day pass to try out the club before making a longer commitment. It also offers a 30 day workout card available at participating clubs only.
Cancellation policy
With each Curves location being a franchise, there are different cancellation policies that apply. You may like to give a call to your local Curves Fitness centre to discuss the details.
What group classes does Curves Fitness offer?
The Body Basic Circuit can be done in a group or individually and includes Stretch and Strength, Balance, Arm, Legs and Core elements, as well as a Combo. It is a 30 minute fitness circuit to suit a variety of fitness levels. Certain clubs also offer Circuit with Zumba at an additional cost.
Should I choose Curves?
Curves says it strives to provide a practical and effective approach to women's fitness and diet that fits with a busy lifestyle. When deciding if Curves is right for you, you may like to consider what is important to you. There is a lot to think about before jumping into any gym or contract. Curves offers a 7 day trial to experience the gym, which would be wise to make use off. This may help you to see what the social atmosphere is like, as well as what facilities and equipment are on offer. You may also like to consult online reviews to find out how other Aussies rate gyms chains in Australia.
About the author of this page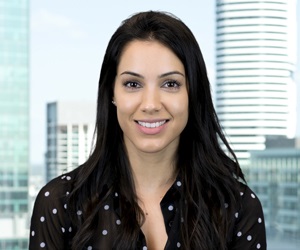 This report was written by Canstar Blue's Home & Lifestyle Content Lead, Megan Birot. She's an expert on household appliances, health & beauty products, as well as all things grocery and shopping. When she's not writing up our research-based ratings reports, Megan spends her time helping consumers make better purchase decisions, whether it's at the supermarket, other retailers, or online, highlighting the best deals and flagging anything you need to be aware of.