Review of Curves Fitness gyms
Founded in 1992, Curves is a one of the largest networks of fitness centres for women. Curves says its embraces women of all shapes and sizes, and aims to have a practical approach to women's diets and fitness, as well as providing a supportive environment. Let's see what Curves offers for its members to meet their goal.
Curves Fitness
There is a lot to consider when deciding what gym will be the right fit for you. Curves is a female-only gym and offer several programs, which run for 30 minutes. The programs are tailored to target different fitness goals and are catered to a range of fitness levels. All programs are group fitness programs.
Curve programs include:
Boxing
Cardio
Body basics
Balance
What facilities does Curves Fitness offer?
Basic services include cardio and strength training equipment, group training and personal training
Curves specific services include health and wellness education materials and a nutrition program designed for balanced and healthy weight loss
Extra services include at-home workouts online membership and supporting materials
What is MyCurves on Demand?
MyCurves on Demand is an online-only Curves membership that delivers online workouts so you can exercise at home. The programs, developed by experts, focus on strength training and functional movement. They are led by qualified instructors and new content is added every month, so you won't run out of material. As well as a live virtual tour with a Curves coach, MyCurves members can also access monthly challenges, audio workouts, downloadable workouts and have the opportunity to join a private community of women pursuing a range of fitness goals.
A MyCurves on Demand membership comes in three tiers:
I'm ready to start priced at $39.99 a month.
I need a band priced at $39.99 a month, as well as $79.99 for the first month, that comes with a free resistance band.
I need the support of a Coach and Community labelled the 'most supportive' option, the third tier is priced at $99.99 a month and comes with a resistance band, a Curves coach, weekly group coaching, accountability and encouragement services.
How much does Curves Fitness membership cost?
As Curves is a franchise, membership prices and joining fees vary by location and T&Cs apply. As a general rule, Curves has three levels of membership available, with each membership option offering experienced and professional coaching advice, specialty fitness classes, monthly challenges, loyalty rewards programs, an app and access to coaches.
Curves gym membership options:
In-club and at home with a coach priced around $130
In-club with a coach priced around $99
At home with a coach priced around $99
Curves Fitness membership T&Cs
Members must be 18 years of age or above to sign up for a membership.
Club Access
Curves Members on a 12-month contract are able to have access to any club around the world. Curves is not a 24/7 chain and you may like to check your local Curves gym to check its specific opening hours.
Contract terms
Curves membership is available over 12 months. If you are unsure if you can commit to a Curves Fitness gym, it offers a 7-day pass to try out the club before making a longer commitment. It also offers a 30-day workout card available at participating clubs only.
Cancellation policy
With each Curves location being a franchise, there are different cancellation policies that apply. You may like to give a call to your local Curves Fitness centre to discuss the details.
What group classes does Curves Fitness offer?
The Body Basic Circuit can be done in a group or individually and includes Stretch and Strength, Balance, Arm, Legs and Core elements, as well as a Combo. It is a 30 minute fitness circuit to suit a variety of fitness levels. Certain clubs also offer Circuit with Zumba at an additional cost.
Should I choose Curves?
Curves says it strives to provide a practical and effective approach to women's fitness and diet that fits with a busy lifestyle. When deciding if Curves is right for you, you may like to consider what is important to you. There is a lot to think about before jumping into any gym or contract. Curves offers a 7 day trial to experience the gym, which would be wise to make use off. This may help you to see what the social atmosphere is like, as well as what facilities and equipment are on offer. You may also like to consult online reviews to find out how other Aussies rate gyms chains in Australia.
About the author of this page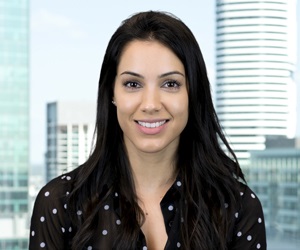 This report was written by Canstar Blue's Home & Lifestyle Content Lead, Megan Birot. She's an expert on household appliances, health & beauty products, as well as all things grocery and shopping. When she's not writing up our research-based ratings reports, Megan spends her time helping consumers make better purchase decisions, whether it's at the supermarket, other retailers, or online, highlighting the best deals and flagging anything you need to be aware of.