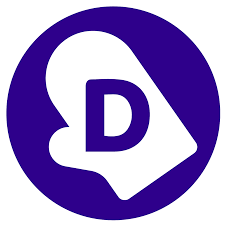 Dinnerly Meal Delivery Review & Guide
Cooking is either something you love or you hate, and even those who love it can quickly find it laborious if time and sticking to a budget are your priority. Instead of reaching for the takeout menu, however, an affordable meal delivery service that drops off fresh produce at your front door each week, along with quick and easy recipes, might be the nutritious answer that your busy schedule has been asking for.
Whether cooking is a chore for you, or you simply don't have the time to shop and prepare your meals in advance, Dinnerly may have a meal subscription plan that allows you to prepare filling home-cooked meals for you and your family. If you're looking for a cooking alternative, find out all you need to know about Dinnerly in this Canstar Blue guide.
What is Dinnerly?
Dinnerly is an Australian meal delivery service that lets you choose a meal kit subscription, including how many portions and the number of meals per week, that suits you. It delivers seasonal produce and proteins – Australian grown and packaged where possible – once a week in a designated time slot and comes with digital recipes so that you can prepare home cooked meals for you or your family.

How does Dinnerly work?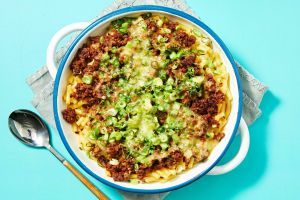 Dinnerly explains that it works in three steps. First you select a day and time slot that suits you for the delivery of your meal kit, then your ingredients arrive pre-portioned and chilled ready to go. Finally, you just follow the five steps on your digital Dinnerly recipe card and you'll be ready to serve your nutritious home-cooked meal.
There are two types of Dinnerly meal kits to choose from, including:
Two-Person Box: This box includes two portions of every recipe that you choose
Family Box: This box serves four people per meal, ideal for when you have more mouths to feed
Once you choose which meal kit suits you, you can choose if you want three, four, five or six meals per week. Dinnerly then calculates the cost of your kit per serving, and the total cost of your subscription per week.
Each week you can either choose the recipes you want from the 14 options available, or let Dinnerly automatically choose for you, with dietary requirements such as vegetarian meals also available. If you're not keen on the upcoming week's menu, you can simply pause your subscription for a week, while if you've got a holiday planned ahead, you can skip deliveries up to two months in advance.
How much does Dinnerly cost?
Dinnerly meal kits run on a weekly subscription, but is flexible and can be skipped, paused or cancelled at any time if you have second thoughts or you don't need help whipping dinner up. The cost of your Dinnerly subscription depends on the type of meal kit that you choose and how many meals per week you select, with all kits coming with a $8.95 shipping fee.
Two-Person Box
| | 3 meals/week | 4 meals/week | 5 meals/week | 6 meals/week |
| --- | --- | --- | --- | --- |
| Price per portion | $7.25 | $6.95 | $6.50 | $6.45 |
| Price per week | $52.45 | $64.55 | $73.95 | $86.35 |
Source: Dinnerly, February 2021
Family Box
| | 3 meals/week | 4 meals/week | 5 meals/week | 6 meals/week |
| --- | --- | --- | --- | --- |
| Price per portion | $6.25 | $5.75 | $5.25 | $4.85 |
| Price per week | $83.95 | $100.95 | $113.95 | $125.35 |
Source: Dinnerly, February 2021
What isn't included in the Dinnerly box?
Similar to most food delivery services, Dinnerly recipes include a few ingredients that don't come in the box. These are pantry staples that Dinnerly assumes you already have at home, with some examples of pantry staples that you may need to have on hand including:
Sauces and spices not included in Dinnerly kits
White vinegar
Balsamic vinegar
Worcestershire sauce
Soy sauce
Wholegrain mustard
Tomato paste
Mayonnaise
Salt and pepper
Fats and oils not included in Dinnerly kits
Butter
Olive oil
Vegetable oil
Milk
Miscellaneous not included in Dinnerly kits
Sugar
Garlic cloves
Plain or self-raising flour
Eggs
Does Dinnerly cater for special dietary needs?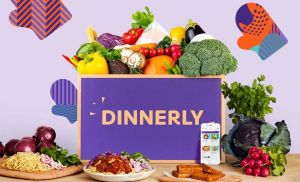 Dinnerly offers a vegetarian option for both Two-People and Family meal kit subscriptions – which are up to five meals per week – however not for the six meals per week subscription. Each week there are a selection of recipes which have dairy free, no added gluten, reduced carb and low-calorie labels to choose from, however other restrictive diets such as vegan, keto and paleo are not catered for. If you have a specific allergy or dietary requirement, it's best to read the fine print or contact Dinnerly directly.
Can I choose or swap meals?
Each week you have the option to choose your recipes in advance on the Dinnerly website or app, or you can leave it up to them to decide on your meals for the week. You can swap a meal, skip a week, pause or cancel your subscription at any time.
Does Dinnerly offer any promotions?
Dinnerly offers a number of promo codes for discounts on your first meal kit, however, as Dinnerly reduces its costs by limiting its marketing campaigns, you may need to look around online.
Is Dinnerly the right meal delivery service for me?
If you are looking for a meal delivery service that is relatively cheap, but still helps you to cook nutritious meals for you and your family from scratch, Dinnerly may be the answer to your time-poor troubles. The recipes can be made in five steps and, while not as flavour focused as some of the more gourmet services, if you're looking for a budget-friendly option this one ticks the box.
It promotes itself as being the cheapest meal delivery service in Australia, not because of the quality of the food, but because of simple cutbacks such as basic packaging, scarce marketing and digital recipe cards rather than a printed copy. If you prefer having a printed recipe in front of you when you're cooking, Dinnerly may not be the meal delivery service for you, but on the other hand, Dinnerly says that having a digital version of your recipes is the eco-friendly option, which may outweigh the benefits of a printed recipe for you.
Dinnerly also has a nice feature that tells you the individual chef who has 'shared' each recipe with you, along with a short bio. This highlights the home cooking atmosphere that Dinnerly promotes, and gives the service a personal touch that many similar services don't offer.
Is Dinnerly worth the money?
As one of the cheapest meal delivery options around, Dinnerly is worth trying if you'd like to cook fast and easy meals on budget. Depending on your meal kit subscription, portions cost around $5 to $7, which is a bit more cost-effective compared to other meal delivery services. However, if you're looking to expand your culinary horizons and experiment with flavours and ingredients, the simple five step recipes might not be enough to satisfy you, but if you don't mind eating the staples, Dinnerly might be worth exploring.
Click the link below to compare a variety of meal delivery services across Australia with Canstar Blue's ratings.
About the author of this page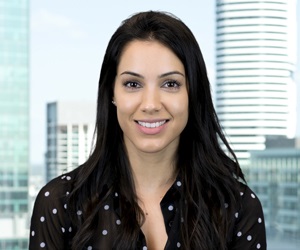 This report was written by Canstar Blue's Home & Lifestyle Content Lead, Megan Birot. She's an expert on household appliances, health & beauty products, as well as all things grocery and shopping. When she's not writing up our research-based ratings reports, Megan spends her time helping consumers make better purchase decisions, whether it's at the supermarket, other retailers, or online, highlighting the best deals and flagging anything you need to be aware of.
Healthy Meal Delivery Services
Photo Credit: Kiian Oksana/shutterstock.com, Dinnerly.com.au