Lite 'n' Easy does it in healthy meal delivery ratings
For some, cooking is the chance to flex their culinary skills, creating mouth-watering meals from scratch to impress house guests. But for others, cooking is another chore to add into a busy day, something that only results in more washing up. Regardless of which camp you belong to, the sudden rise of the healthy meal delivery industry has been a saviour for households often pressed for time or too tired after a hard day's work or play.
Having a variety of tasty meals delivered straight to your door is also a handy alternative to fighting for a parking space on those hectic Saturday mornings outside your local supermarket, meaning some Aussies may not need a lot of convincing to begin ordering from a delivery service. And when it comes to finding a supplier to trust with your weekly meals, consumers have plenty of options to sink their teeth into. But how do you know which service is worth your time and money? Our customer ratings offer a helpful guide.
Canstar Blue has again surveyed nearly 900 Australian adults who've rated the healthy meal delivery services they have used over the last six months. Respondents weighed in on factors including taste & quality, variety of meals, freshness, ease of ordering, delivery, customer service and overall satisfaction. Four brands featured in this year's results, but only one received a five-star rating for overall satisfaction – Lite 'n' Easy.
Lite 'n' Easy delivered top marks in this year's ratings, achieving five stars across all categories. It scoops up the number one spot from Youfoodz, which had claimed the title for the previous two years.
Eat well. Live well.
Lite n' Easy has been rated #1 for Customer Satisfaction by Canstar Blue, scoring 5 stars for Taste, Variety and Freshness. Eat well and enjoy more free time!
Find out More
Best Healthy Meal Delivery Services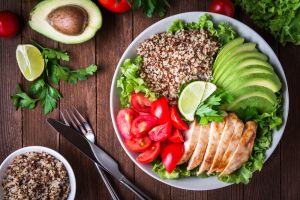 The four brands in our 2020 review of healthy meal delivery services were rated in the following order for overall customer satisfaction:
Lite 'n' Easy
HelloFresh
Youfoodz
Marley Spoon
Lite 'n' Easy takes the cake with a five-star rating for overall customer satisfaction, beating the winner of the past two years, Youfoodz which dropped to third place overall behind HelloFresh, both achieving four stars overall. Marley Spoon rounded out the results on three stars.
But that's not to say this year's winner was the only brand to get a taste of success. HelloFresh delivered a just as impressive five-star result when it came to the taste & quality of ingredients, while Marley Spoon similarly got full marks for freshness. Read on for details about the brands compared.
Meal delivery: Time vs Money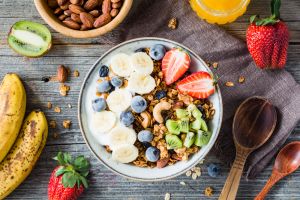 When asked why they began using a healthy meal delivery service, survey respondents answered with:
The convenience (saves time on cooking and shopping): 44%
To be healthier: 17%
To try new foods: 13%
To lose weight: 12%
To save money: 6%
No washing up: 4%
While healthy meal delivery services certainly cut down the stress of cooking and grocery shopping, they do introduce the stress of choice, with plenty of different meals to pick from, as well as the service itself. But while almost half of survey respondents (48%) in last year's research said they'd tried more than one healthy meal service, that number dropped to just 21% in this year's survey. Maybe they've just picked a winner and stuck with it? The cost of meal deliveries is also a barrier for some, given 46% of respondents said they would use these services more if they were cheaper. There is definitely an argument to suggest you're paying for the convenience of having your meals delivered to your door. The question is, are you happy to pay for that convenience?
What to consider when choosing a healthy meal delivery service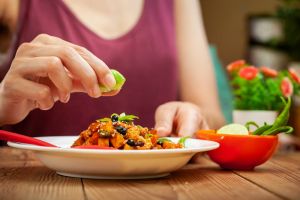 When it comes to selecting a healthy meal delivery service, there are a few things to consider. Our research identified these drivers of customer satisfaction, listed in order of importance:
Value for money: 27%
Taste and quality of ingredients: 18%
Variety of meals available: 16%
Delivery: 15%
Customer service: 12%
Freshness: 6%
Ease of ordering: 5%
Here are some of the standout findings from our research:
Should I use a healthy meal delivery service?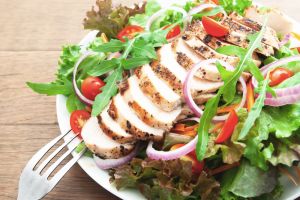 There are plenty of reasons why people enjoy using healthy meal delivery services, whether it's for the convenience, to lose weight, or for an easy way to try new foods. On average, survey respondents said they spend $176 a month on healthy meal deliveries, down from $192 in last year's survey and $221 the year before that, highlighting just how competitive the market has become. Clearly, price is a big factor when choosing a meal delivery service. Plus, more than a quarter of respondents (28%) said they have only tried a meal service because they had a discount or promotional offer – further highlighting that while nothing can beat a nice meal at the end of the day, a cheaper price tag also tickles the tastebuds.
When it comes to portion sizes, one in five people (20%) still snack on other foods outside of what is provided, and almost one in ten (9%) admitted the meals are too small and they have to eat more than one serving. Only a small number of consumers (13%) said they have been disappointed with the food they have received. One in three people (37%) would recommend using healthy meal delivery services to a friend. On the flip side, that's almost two-thirds who wouldn't!
If you're looking to foray into fresh food, delivered to your door with minimal fuss, we're here to help you find the right service for you.
Healthy Meal Delivery Services
Lite 'n' Easy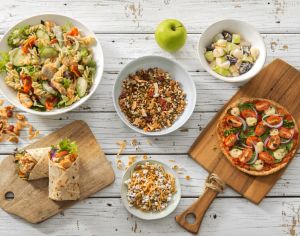 One of the most well-known names in the market, Lite 'n' Easy is more aimed at those who are looking to lose weight, with the brand offering a number of meal options and plans to suit all budgets and taste buds. Delivering nationwide, Lite 'n' Easy says it utilises dieticians to ensure that consumers are getting the optimal nutritional intake for their health goals.
Customers can choose between Dinner-only or Full Day plans, with calorie targets additionally available, meaning it can be personalised to lifestyle or health goals. However, you may have to look elsewhere if you have specific dietary requirements, although Lite 'n' Easy's menu covers a range of cuisines, helping to spice up meal time. Prices will vary from state to state (although a full 7-day plan will generally cost you under $200), with Lite 'n' Easy listing the full price range on its website, making it easy to factor your meal plan into your budget.
Lite 'n' Easy hit the sweet spot in this year's healthy meal delivery ratings, achieving five stars in all categories. It was also the only brand to earn five stars for overall satisfaction.
HelloFresh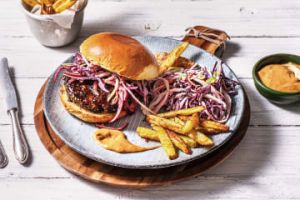 First launched in Germany, HelloFresh has expanded on a global scale. Offering three plans, including the Veggie Plan, the Classic Plan and the Family Plan, HelloFresh may be a handy option for those with multiple mouths to feed. Instead of delivering pre-made meals, HelloFresh provides all of the fresh ingredients for families to cut down on preparation time, rather than the cooking itself. Like its competitors, HelloFresh has a rotating menu, meaning you'll get plenty of options to choose from during your subscription.
Each plan contains a number of meals for each person, with the costs coming down to about $9 per meal, depending on what you get. In addition to the ingredients, you'll also receive a recipe to follow, with HelloFresh outlining the preparation time and cooking difficulty of each meal, making it easier to choose which meals you'd like to try. Delivering to major cities around Australia, HelloFresh is certainly worth checking out if you're still partial to whipping up a storm in the kitchen.
HelloFresh was rated four stars in most categories, including freshness, customer service and overall satisfaction. It earned five stars on taste & quality of ingredients, with three stars for value for money.
Youfoodz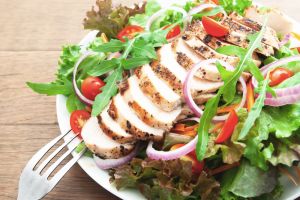 Youfoodz is a popular option for busy (and hungry) households. Like most brands within the industry, the majority of Youfoodz's range comes in the form of healthy foods that could help you lose a few kilos, while also coming in handy when you've forgotten that it's your turn to cook.
Shoppers can either stack up on individual meals, or can order plans to suit your lifestyle or eating habits. Meals are broken into the three major meals of the day, as well as snacks and drinks for those looking for something a bit extra. Youfoodz meals are claimed to be cooked by chefs and vacuum-sealed to stay fresh for up to nine days, meaning those prone to forgetting about their food in the fridge are covered.
Food starts from $2.99 for snacks and $9.95 for meals. The Clean & Lean Plan will set you back just under $50, while the Muscle Builder Plan costs slightly more than $60. If you struggle to stick to diets or eating plans, Youfoodz additionally provides the 70/30 plan, with 70% of your order healthy, low calorie meals, while the other 30% are foods that might soothe your sweet tooth and cravings.
Youfoodz scored four stars for overall satisfaction, value for money and freshness, but received three stars in all of the remaining categories, including taste & quality, variety, ease of ordering, delivery and customer service.
Marley Spoon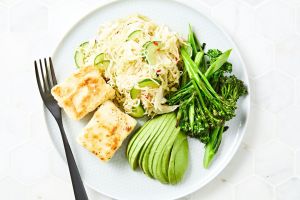 Marley Spoon offers another option for those who still enjoy spending time in the kitchen, but don't enjoy venturing out to the supermarket or farmer's market. With a menu that changes on a weekly basis, Marley Spoon includes dairy-free, gluten-free, vegetarian and low-carb meals to suit the whole family.
In the box, you will find recipes in addition to the fresh ingredients, although the meals are more centered towards dinner options than other meal times. However, a Fruit Box is also available for under $25 a week, making it a handy option for those breakfast smoothies or healthy snacks.
Offering a two-person or four-person box (with each meal costing around $10 depending on which option you select), you can pick how many meals a week you would like, making family meal time easier for busy households. Additionally, if you're going away for a week – or the fridge is running out of space – you can put your subscription on hold, or simply skip a week, making it easy to work around your lifestyle.
While it offers free delivery, Marley Spoon is only available on the East Coast of Australia, meaning those elsewhere may miss out, although the brand states on its website that there are more delivery options on the way.
Marley spoon scored five stars for freshness and four stars for taste & quality, variety of meals, delivery and ease of ordering. It got three stars for value for money, customer service and overall satisfaction.
Other healthy meal delivery services
While four brands made the cut for inclusion in our ratings this year, it doesn't mean there aren't other healthy meal delivery services worth checking out. Here are a few others you might want to feast on.
Nourish'd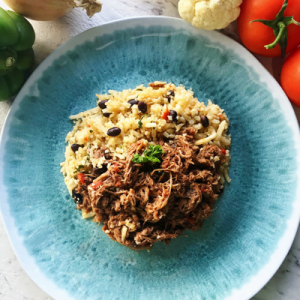 Nourish'd is a relative newcomer to the healthy meal delivery market, although it has made a big impact on consumers with its range of healthy meal alternatives. With options for paleo, keto and low-carb diets, as well as meals for those who suffer with dairy or nut allergies, Nourish'd may be the option for shoppers looking to stick to that clean lifestyle, although the company only currently deliveries to the East Coast of Australia.
The menu regularly changes, meaning plenty of variety when it comes to meal times, with Nourish'd also offering multiple portion sizes to suit your personal appetite, including Athlete portion sizes for those who are constantly in the gym, or the Mix & Match option for those buying for multiple people.
Nourish'd provides a number of payment plans, ranging from small five-meal orders up to 28-meal orders for those ordering for the whole house. You can build your own order, with prices starting from just under $13 per meal. Snacks are also available, making it a handy option for those who suffer from sugar cravings, or need an afternoon pick-me-up.
The Cook's Grocer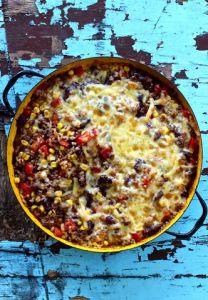 The Cook's Grocer seems to find the middle ground when it comes to what's in the box, with ingredients and pre-made meals available across its menu, making it handy for those nights when you just don't feel like cooking. The Cook's Grocer currently only delivers to addresses in major NSW and ACT cities, although more locations are set to be added in the future.
Consumers can either sign up for a weekly delivery (with meals costing $8 with free delivery), as well as a one-off delivery, which works out at $8.75 per meal, plus delivery. Boxes include two-person, four-person and Family sizes (two adults, two children), with subscriptions able to be paused or cancelled at any time, with no contracts. Fruit & Veg Boxes are also available, ranging in size and price to ensure you're getting your daily dose of vitamins and minerals, as well as helping to mix up what's on the menu.
Dinner Twist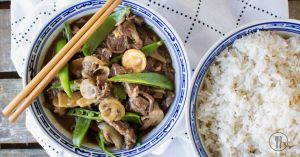 Another brand that delivers fresh ingredients to your door, Dinner Twist may be the go-to option for those on the West Coast, exclusively delivering to addresses in and around metro Perth. Coming in either weekly or fortnightly deliveries, Dinner Twist also works around your schedule by allowing users to skip a week or cancel your subscription at any time.
Hungry consumers are treated to plenty of options, all of which come out around $10 per serve. Options include the Express Box (which you can create a meal from in less than 20 minutes), as well as the Family Box, Wholesome Box and Vegan Box for those looking for specific dietary requirements. If you're looking for something a bit extra in your meals, you can also add fruits and gluten-free breads, as well as upsize your protein, although it'll set you back at the checkout.
Dinner Twist does not include the nutritional or calorie intake of its foods on its website, instead steering towards a holistic approach to eating, although all recipes are said to be overseen by qualified nutritionist to ensure that you still end up with a healthy meal at the end of your fork.
Dinnerly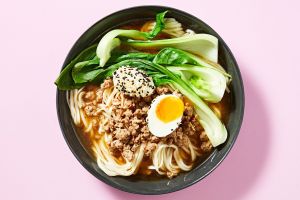 Love meal planning but can't seem to get your head around it? Dinnerly markets itself as an affordable, flexible, subscription service which helps make cooking every day easy. Although unlike some other healthy meal delivery brands, Dinnerly only provides meals for dinnertime and does not offer breakfast, lunch or dessert.
There are a couple of box sizes to choose from, a two-person box or a four-person box. Two-person boxes typically cost between $42.45 and $63.95, and are said to serve two people for either three, four or five nights per week. The four-person 'family box' is alternatively designed to feed four people three, four or five nights per week. This larger option is usually priced between $73.95 and $103.95. Keep in mind that you will also need to pay $8.95 for shipping. If you don't want Dinnerly every week, the "flexible subscription" means you can choose which weeks to receive Dinnerly deliveries and only pay for what you receive.
Dinnerly also caters to non-meat eaters, or anyone looking to have a meat-free night. The brand includes five vegetarian recipes to choose from the menu each week, claiming each dish includes enough "rich sources of vegetarian proteins" to ensure vegetarian meals have the same macronutrient profile as the non-vegetarian options. The ingredients are claimed to stay fresh for four more days from delivery.
Dinnerly currently ships to most areas in NSW, VIC, QLD, SA, NT, ACT and TAS. Delivery specifics depend on each location, so make sure to check the website to know when you can expect your next fix!
Which healthy meal delivery service should I choose?
It's hard to argue against someone else preparing and cooking your dinner, especially with healthy meal deliveries also cutting down on the guilt you feel when you order takeaway foods. And if you're looking to switch up your eating habits, try new foods, or lose a few kilos, healthy meal deliveries could just be worth looking into. But the service often doesn't come cheap, so keep an eye on costs if you're looking to make regular orders.
Ultimately, which provider you go with will come down to your personal preferences, as well as how much time you have on your hands. Those rushed off their feet may prefer pre-made meals, while those who feel at home in the kitchen should have no issue with the fresh ingredient varieties, leaving you to keep your hands dirty and do the cooking.
They say variety is the spice of life – and that's certainly true when it comes to food. But like eating the same old foods, don't just stick with a meal delivery service out of convenience if it's leaving you feeling a little underwhelmed at the end of meal time. Try new providers, new meals, and shop around to make sure you're getting great food, and value.
About the author of this page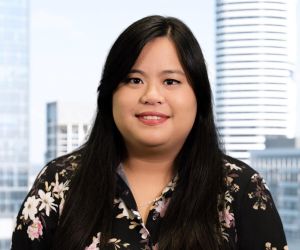 This report was written by Canstar Blue's home & lifestyle journalist, Tahnee-Jae Lopez-Vito. She's an expert on household appliances, grooming products and all things grocery and shopping. In addition to translating our expert research into consumer-friendly ratings reports, Tahnee spends her time helping consumers make better-informed purchase decisions on all manner of consumer goods and services, while highlighting the best deals and anything you need to be aware of.
Online Grocery Shopping Review
Picture credits: Elenadesign/shutterstock.com, Vladislav Noseek/shutterstock.com, Clovera/shutterstock.com, SUPREEYA-ANON/shutterstock.com