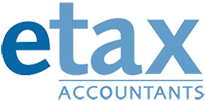 Etax Accountants Review & Guide
Often seen as a chore, tax returns can be an added stress for the end of financial year. With taxes and financials not everyone's forte, and with so many different services to consider, it can quickly become a daunting task, with many consumers putting it off until it's too late.
Established in 1998, Etax has since grown from a collection of small, independent practices in Queensland to a business that helps consumers across Australia to accurately file their tax returns. With a range of services for individual and business tax returns, Etax claims to make the tax return a simple and streamlined process regardless of your industry or profession. Read about Etax's range of services and prices below.
Etax Accountants
Features
Primarily offering tax return services, Etax claims to have created an easy way for consumers to complete their tax return in minutes, something that no doubt many would be excited to hear. Etax's service is perhaps best-suited for the return customer, as its database saves your details and previous tax returns to ensure the process is simple to complete, as well as ensure that you don't miss any claims. Etax also provides a mobile app for both IOS and Android, allowing consumers to not only complete their tax return on the go, but store receipts for future tax returns.
If you're not sure about what you could be claiming, Etax's system allows you to see what people in your industry or job position usually claim
As a registered tax agent with accredited CPA members, Etax is well-qualified to take care of all your tax queries and tasks, including tax returns from all the way back to 2001. Qualified tax accountants are also on hand via live chat to help you through the process.
Etax lodges your return to the ATO on your behalf, with its accountants checking your tax lodging to ensure all information is correct, and that you experience minimal issues with getting your return back. Etax also boasts the most accurate tax calculator available, meaning you can start budgeting for those tax return purchases as soon as you lodge your claim.
Costs
Etax offers a variety of payment options, depending on your claim type and how quickly you wish to lodge your claim. For those after the standard tax return, prices start at $64.90, with fast tax returns priced slightly higher at $68.90. Etax also offers Low income services at $38.50, while business tax returns start from $167.90.
For those after a simpler payment system, Etax offers a "Fee from Refund" option, which is taken from your tax return before the money hits your account. This is a popular option for many, as you don't have to pay upfront.
No fees are charged for tax agent support, live chat, advice, accountant review or fast electronic lodgement
All Etax fees are tax deductible
Is Etax the best option for me?
Tax can be a tricky concept, with numbers, accounting jargon and new laws constantly being thrown around. For many, tax time is dreaded, with the concept of slaving over receipts and payments to lodge a claim simply too hard for many to handle. Thankfully, tax accountants have come to the rescue, with many offering easy-to-use services that allow maximum returns.
Etax has grown to become a well-known tax accountant service, providing many with the advice and expertise needed to survive the EOFY. Despite this however, it's recommended that you shop around for tax accountants, as the competitive marketplace allows plenty of opportunities for consumers. When it comes to getting the most money back, there's really no reason as to why you shouldn't shop around.