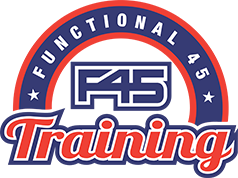 F45 Gyms Review & Guide
F45 has taken the fitness community by storm, with the franchise quickly expanding to nearly two thousand studios nationally and overseas since it began in 2011, giving gym-goers a new way to burn calories. Since humble beginnings in inner-city Sydney, F45 has become an industry leader with its new style of fitness. Read on to find out if F45 is the gym for you.
F45 Gyms
Employing 'High Intensity Interval Training', commonly known as HIIT, to melt away the calories, F45 is set up as a group fitness studio rather than your traditional gym. The company takes its name from the 45 minute sessions it runs, with the 'F' standing for 'Functional'. Many of the classes are built around improving functional strength and enhancing natural body movements.
While it's not your traditional gym, F45 may be worthwhile if you're looking for something other than self-guided workouts and one-on-one training, or if you like training in a group environment. If you sign up, be aware that you're in for a hard workout.
What facilities does F45 offer?
You won't find rows of machines in this studio, with F45 facilities commonly full of individual weights, kettlebells and medicine balls, as well as cardio intensive equipment such as battle ropes and sleds. The program each week includes three days of cardio, three resistance days and one super circuit each week that is a combination of both.  With each class built around a different workout, the equipment on offer will change, but it'll all be laid out for you when you arrive, meaning you don't have to worry about finding a bench or space to work out.
Other facilities such as showers will depend on which studio you go to, while lockers are available at all studios.
How much does F45 membership cost?
Membership costs will vary slightly from studio to studio, with six-month contracts usually around the $60-$80 mark, which is debited from your account on a weekly basis.
Casual visit passes will set you back around $66 for unlimited training each week, with a 10 visit pass costing you between $300 – $350, with prices again varying depending on the studio. All options can be purchased online, or on the F45 app.
F45 Membership T&Cs
While membership details may vary depending on the individual studio, F45 does list out its terms and conditions when users go to pay online. While you may be tempted to just skip past this, here are a few key points from the terms and conditions.
No person under the age of 16 is allowed in the studio, while those under 18 need a certificate of approval from a parent or guardian
You'll have to be on time, with no entry allowed after the class has started
If you transfer your membership to a friend, you'll incur a $55 transfer fee
Club Access
F45 studios are only accessible during class times, meaning you'll have to book into a class to actually get into the studio. Most studios are open for two or three sessions five days a week, and one session on weekends.
Unlike some other gym franchises, your contract is only valid with one F45 studio, meaning you'll have to purchase a casual pass if you're away from your local studio.
Contract Terms
Contracts can be signed for three, six or 12 months, with no-contract memberships also available. Like most gyms, F45 offers a seven-day trial to see if it's a good fit for you.
Cancellation Policy
Each studio may have individual cancellation policies, so be sure to read the fine print before you sign up. All studios will provide a 14 day cooling off period after you sign, with most offering a standard cancellation rate of either $75, or 10% of your membership fee.
Should I choose F45?
F45 aims to give participants intense workouts in a class-based setting, stepping away from the mould of the traditional gyms. While far from the cheapest gym option on the market, F45 has become one of the most prominent brands over the last few years based on its different approach to fitness. This approach is probably not right for everyone, but if you like the idea of an intense training session alongside people who can provide some encouragement, it could be appealing.
Ultimately, choosing a gym will be a personal preference, as everyone has different fitness goals and their own capabilities. Think about what you want to get for your money. There are a lot of factors to consider, so be sure to take advantage of any free trials on offer to find the best gym for you.
Photo Credit: Shutterstock, F45
About the author of this page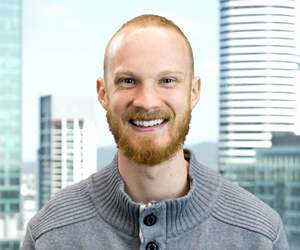 This report was written by Canstar Blue's Site Editor, Dean Heckscher. He's our resident expert on all things automotive, health & fitness, streaming and more. Dean is also one of Canstar Blue's customer research report producers, helping to turn complicated subjects into easily-digestible information for our readers. He's passionate about helping consumers make better-informed purchase decisions on all manner of consumer goods and services.