Review of Fitness First Gyms
Founded back in 1993, Fitness First says that its philosophy is to offer the best equipment, range of classes, knowledgeable staff and personal advice in a welcoming environment that helps members to achieve their fitness goals. That's a bold claim! Fitness First operates clubs in 17 countries and has 60 gyms in Australia. Let's see how Fitness First holds up to its goals in this Canstar Blue review.
Fitness First Gyms
Fitness First says it aspires to deliver innovative fitness programs, including Freestyle Group Training – a program based on the body's natural movement, and over 6,000 Group Exercise Classes each week. In Sydney CBD, Fitness First has also launched 'The Zone' – said to be a world first concept club offering a time efficient, motivating group training experience.
What facilities does Fitness First offer?
Basic facilities include cardio and strength training equipment, group exercise classes, personal training, Hypoxi, 8 week challenges and regular safety checks on equipment.
Fitness First specific services include Freestyle Group training and the kubofit app.
Extra facilities include Titanium Clubs (currently in Barangaroo, Sydney), and Black Label memberships, with pools, dance classes and boxing classes available at select locations.
How much does Fitness First membership cost?
As Fitness First is a franchise, its prices and memberships vary from club to club, so it's best to check with your local club as to what membership options are available. Across the board though, Fitness First has several membership options available, with two payment types consisting of contract memberships or pre-paid packs of 10 or 25 visits. The following memberships have a $70 start-up fee for three, 12 and 18 month contracts, with prices starting at $17 per week for an 18 month Home membership. Fitness First Membership types include:
Home Membership: priced from $17, gives you access to your nominated Fitness First club, but is only available in certain clubs.
Passport Membership: priced from $25, gives you access to all Passport clubs nationwide.
Platinum Membership: priced from $30, gives you access to all Platinum and Passport clubs nationwide.
Titanium Membership: priced from $37, gives you exclusive membership to Fitness First Barangaroo and all Fitness First facilities across Australia (excluding Black Label).
Black Label Membership: priced from $26, gives you exclusive membership only available in Bondi, Sydney CBD George Street, Bangaroo and Pitt Street.
All membership prices and options are correct as of October 2021, and are subject to change.
Fitness First membership T&Cs
Fitness First allows members from 14 years of age to sign up with a guardian's signature and supervision, with those under 16 not able to use weights at any time. It also provides a student concession discount, but you will need to contact your local club directly for details.
Special Offers
If you are considering a membership with Fitness First but aren't convinced, you can access a 5 day free guest trial, which will grant you access to the gym and its facilities. Special discounts apply to full time students, pensioners and senior cardholders. Discounted rates for a family membership are applicable for certain membership types. Guests can attend the gym with you for a fee.
Club Access
Opening hours depend on the Fitness First club and range from 5am to 11pm on weekdays and 6am to 10pm on weekends, with some clubs open for 24 hours. Access to other clubs depends on the membership type you purchase, and are outlined below.
Titanium membership gives you access to all clubs within Australia.
Platinum membership gives you access to all clubs within Australia, except for Titanium clubs.
Passport membership gives you access to all clubs within Australia, except for Platinum clubs (Platinum clubs with this membership can be accessed with an additional fee).
Home membership gives you access to a single nominated Fitness First club only.
International Passport membership gives you 30 visits per year to any Fitness First club worldwide.
Contract terms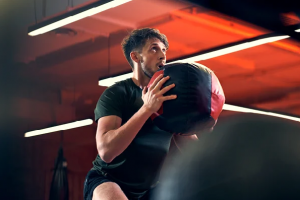 Fitness First has several membership options available, with two payment types consisting of contract memberships or pre-paid packs of 10 or 25 visits. If you are unsure if you can commit to Fitness First, there is a five-day free trial as well as pre-paid pack options. When going away on holiday, you are able to put your membership on hold for a 'freeze fee of $8 per fortnight, which can be used for up to a maximum of four fortnights each calendar year. You may be able to get an extended time freeze of up to 12 fortnights for sufficient travel or medical reasons.
Cancellation policy
There is a 14 day cooling off period if you decide to change your mind about your membership. You are required to pay your start-up fee, with other cancellation options varying, depending on your membership. You will need to contact Fitness First if you decide to cancel for further details.
What group classes does Fitness First offer?
Fitness First offers a large range of group classes that vary from club to club. For a full list of classes offered by individual Fitness First clubs, visit the Fitness First website. Some of the group fitness classes include:
Zumba
Yoga
Pilates
Hot Yoga
HIIT
Boxing and Martial Arts classes
Cardio, athletics and circuits classes
Cycle classes
Core and strength classes
Freestyle and small group training
TRX and kettlebells workouts
Barre classes
Personal Training
Should I choose Fitness First?
Fitness First aims to help you go further by exploring ways you can challenge yourself with the right balance of training and inspiration. There are many factors to consider when deciding if Fitness First is the right club for you, and you may like to give a call to your local Fitness First to discuss further details. Some key considerations when choosing a gym are to check if the equipment and facilities are right for what you are aiming to achieve, and if there are particular group classes available for you. You may also like to consider what Fitness First's social atmosphere is like, as well as contract flexibility and opening hours. All these factors add up to having you stay or leave a gym and would be wise for you to consider before making your choice.
Photo Credit: Shutterstock.com, Fitness First
About the author of this page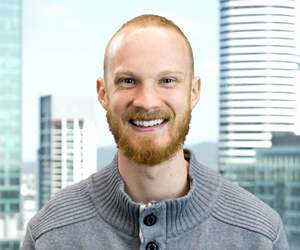 This report was written by Canstar Blue's Site Editor, Dean Heckscher. He's our resident expert on all things automotive, health & fitness, streaming and more. Dean is also one of Canstar Blue's customer research report producers, helping to turn complicated subjects into easily-digestible information for our readers. He's passionate about helping consumers make better-informed purchase decisions on all manner of consumer goods and services.