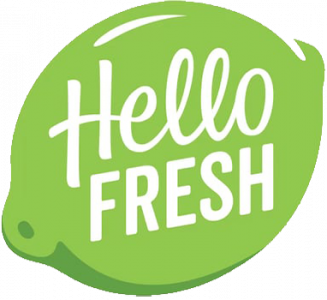 HelloFresh Meal Delivery Review & Guide
Cooking can be pretty time consuming. It takes more than just the time preparing the food – there's also finding interesting new recipes, planning out your week's meals, and of course buying all the ingredients you'll need. But buying pre-prepared meals just isn't the same as making your own home-cooked meal.
There are plenty of services which send boxes of fresh produce straight to your front door. But what happens if you don't know what to do with it all? Meal kit delivery services like HelloFresh deliver food boxes filled with most of what you might need, in the right quantities, for you to prepare meals based on their recipes. Could HelloFresh be your secret ingredient for cooking fresh, fun, and healthy food?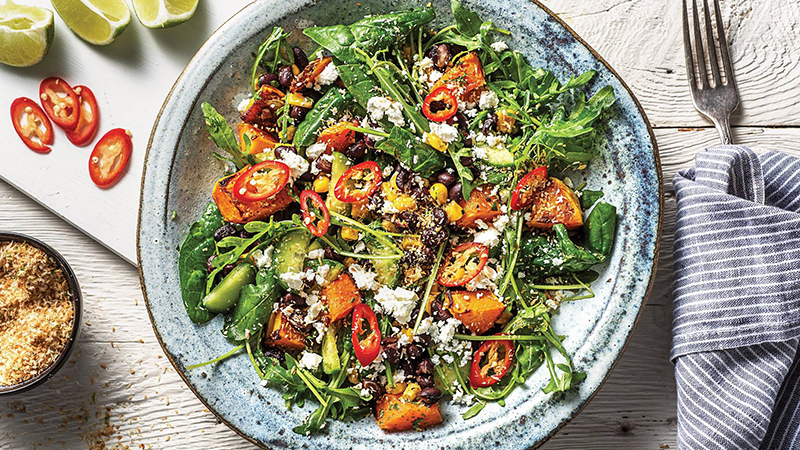 What is HelloFresh?
HelloFresh aims to help make cooking more convenient by giving customers the tools they need to create healthy homemade meals. Each week, the company puts together boxes of fresh ingredients to go along with their own recipes. The packages are then delivered to major metro and rural cities across Australia.
HelloFresh first began in Germany back in 2011 and is now one of the biggest players in the rapidly growing market for fresh produce delivery services. Its menu is designed to offer new and interesting recipes that aren't too complicated for the average home cook, with new recipes also available to keep things interesting.
How does HelloFresh work?
Each week, a delivery box is brought to your door containing ingredients for a new set of recipes. Your box will have everything you need to prepare the meals, except for any assumed pantry items (e.g. oil, salt & pepper, soy sauce, white wine vinegar, eggs, milk). Recipes are posted online a week prior, with notice given to subscribers of what ingredients are assumed to already be in your fridge or pantry. That gives you time to buy any staples you don't yet have.
There are three types of boxes to choose from:
'Classic Box' – comes in either three or five meal packs to feed either 2 or 4 people
'Veggie Box' – makes three meals to feed either 2 or 4 vegetarians
'Family Box' – makes four meals to feed 2 adults and 2-3 kids
If you're not keen on the upcoming week's menu, you can simply pause your subscription for a week. You're not locked into any regular contract or subscription length, so you can make any changes or cancellations you like up until the deadline.
How much does HelloFresh cost?
To use HelloFresh, you'll need to sign up to a subscription. This can be changed, paused, or cancelled without charge up until a certain time before delivery. The cost depends on which HelloFresh box you choose and for how many meals and people it's for.
Two-person box
| Meals/week | Classic Plan | Family Plan | Veggie Plan |
| --- | --- | --- | --- |
| 3/week | $69.96 | n/a | $69.95 |
| 4/week | $91.95 | n/a | $91.95 |
| 5/week | $109.95 | n/a | n/a |
Source: HelloFresh, April 2019
Four-person box
| Meals | Classic Plan | Family Plan | Veggie Plan |
| --- | --- | --- | --- |
| 3/week | $124.95 | $109.95 | $124.95 |
| 4/week | $154.95 | $139.95 | $154.95 |
| 5/week | $189.95 | $159.80 | n/a |
Source: HelloFresh, April 2019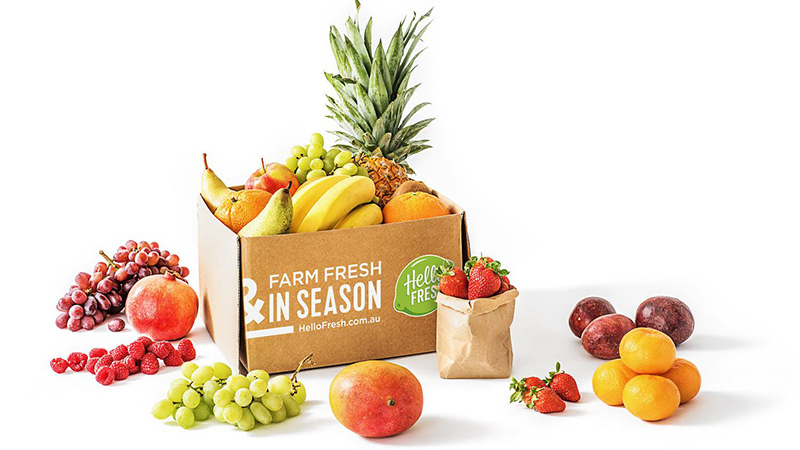 Can I order extra snacks or fruit?
Customers who order a HelloFresh food box can choose to add an additional Fruit Box or Snack Box with their delivery.
What do I get in the HelloFresh Fruit Box?
When ordering a food box, you can also add a Fruit Box to receive a week's supply of fresh seasonal fruit, for $19.95 (small) or $24.95 (regular).
Small: recommended for couples, the small size Fruit Box provides between 14 and 16 pieces of fruit.
Regular: recommended for a family, the regular size Fruit Box contains between 22 and 24 pieces of produce.
What do I get in the HelloFresh Snack Box?
The HelloFresh Snack Box is available as an add-on to the regular weekly meal box subscription and is available in two sizes – four or eight snacks. There are two types of HelloFresh Snack Boxes:
Refuel box: recommended for people who prefer to enjoy a "healthy mix" of savory and sweet snacks throughout the week.
Recharge box: suitable for customers who want to indulge in sweeter snack options designed to give them an energy boost during the day.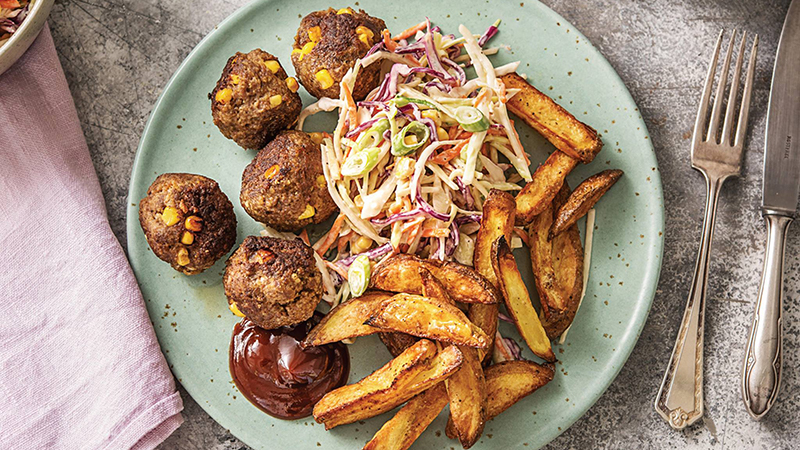 What isn't included in the HelloFresh Box?
HelloFresh boxes don't include certain pantry essentials such as oils, eggs, milk, soy sauce, white wine vinegar, mustard, salt and pepper. These types of items will be marked with a * on the recipe, you will usually be notified in advance to make sure you have time to stock up.
Sauces and spices
Soy sauce
Fish sauce
White vinegar
Balsamic vinegar
Honey
Salt and pepper
Fats and oils
Vegetable oil
Olive oil
Butter
Milk
Miscellaneous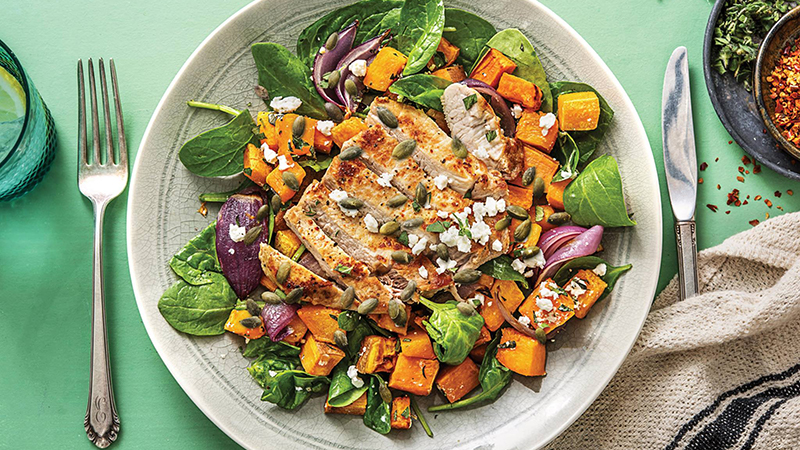 Can HelloFresh work for special dietary needs?
While HelloFresh does cater well to vegetarians, you may be out of luck if you have any other dietary requirements or food allergies. Although as each ingredient is individually wrapped, you can choose to exclude certain items during the cooking process.
Can I choose or swap meals?
HelloFresh allows you to choose the specific recipes you want each week. If you change your mind after placing your order, you have until midnight on the Wednesday before your next delivery to update your details.
Does HelloFresh offer any promotions?
Existing customers can take advantage of a free delivery promotion which allows you to send boxes to friends and family for free. To be eligible, log into your account and click on the 'Free Box' tab located on the left-hand side of the page. A little red number inside a circle will then show how many boxes you can send. But this promotion is only available to customers who reach certain milestones. The recipient will receive instructions on how to place their order.
Is HelloFresh the right meal delivery service for me?
If you're busy or otherwise find yourself struggling to regularly cook healthy meals at home, HelloFresh may be a helpful tool. As the boxes are designed for either two or four people, they may not work for individuals. You could just halve the recipes and have the same meal twice in a week, but it may be difficult to get through all of the fresh ingredients before they expire.
Fussy eaters or those with special dietary requirements (other than vegetarians) may have a hard time with HelloFresh too. Having to throw out any ingredients you can't eat is a waste of money and could end up undoing the time savings if you need to go buy substitute ingredients. That being said, if you're looking for an apparently easy way to expand your recipe repertoire or save a bit of time in the kitchen, HelloFresh may be worth a go.
Is HelloFresh worth the money?
There are two main elements to HelloFresh – the home delivered produce, and the meal planning. While you could probably buy the ingredients yourself cheaper from supermarkets, it does cost you extra time. When you're very busy and would rather have one less thing on your to-do list, it may be worth the cost. If you're on a tight budget, however, this may be an expensive choice.
Healthy home cooking usually requires taking the time to find new recipes and figure out what you need to make them. It can be a lot easier to try making new things when the recipes and correct ingredient quantities are provided for you. HelloFresh claims that they take care to plan interesting recipes that aren't too complex or demanding, which may be a valuable part of the package for cooks who want to expand their horizons.
Busy people often end up just eating at restaurants or getting takeaway more often, because of all the time and effort required to plan and prepare meals at home. HelloFresh may be a good middle ground. It takes out a lot of the steps, leaving you able to enjoy cooking and keeping up your kitchen skills without the prep work.
This still requires you to keep a good schedule, though. If you're not diligent and don't use your ingredients within the recommended time frame, the food can quickly go bad and end up just being a waste of money. Given the expense, HelloFresh may work as an incentive to form better time management habits. To help you explore your options, follow the link below to compare a variety of meal delivery services available in Australia.
About the author of this page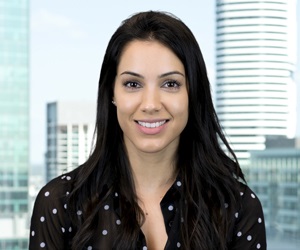 This report was written by Canstar Blue's Home & Lifestyle Content Lead, Megan Birot. She's an expert on household appliances, health & beauty products, as well as all things grocery and shopping. When she's not writing up our research-based ratings reports, Megan spends her time helping consumers make better purchase decisions, whether it's at the supermarket, other retailers, or online, highlighting the best deals and flagging anything you need to be aware of.