About JB Hi-Fi
One of the most well-known electronics retailers in the Australian market, JB Hi-Fi has long been the go-to for shoppers looking to buy the latest electronics, or spend an hour browsing through the various sections. Starting back in 1974 as a single store, JB Hi-Fi has grown to over 200 locations around Australia, with the retailer offering all types of electronics, including computers, TVs, audio systems, phones, music, gaming as well as car stereos, appliances and even musical instruments, making it a one-stop shop for many.

JB Hi-Fi Price Guarantee
JB Hi-Fi states that it will "enthusiastically match the price of an identically stocked competitor product" through its 'JB Deals', although there are a few terms and conditions in regards to JB's price guarantee.
A JB Deal applies to identical products in stock both at a competitor and the JB store you're shopping in at the time of price matching, with the price matching to be verified by JB Hi-Fi, with delivery costs to be included in online comparisons. However, there are exclusions to JB Deals, including cash back offers and store credits, bundled promotions, grey products, commercial orders, competitor pricing errors, member prices and clearance products, with a full list of the terms and conditions available on the JB Hi-Fi website.
JB Hi-Fi Returns Policy
JB Hi-Fi requires shoppers to have a receipt of their recent purchase to complete a return, with receipt re-prints available if you get in contact with the store you purchased from, or online through your purchase history if you sign up to an account. However, JB Hi-Fi also state that all returns are subject to its Refund and Warranty policies.
If you're looking to refund a pair of headphones or earphones, you'll only be able to do so if they are faulty, or if they are unopened, as JB Hi-Fi will not accept used headphones for hygiene and safety reasons.
What is a JB Hi-Fi My Account?
JB Hi-Fi My Account is a member account system that keeps your details on file to help you not only move through the checkout quicker by saving your details, but also stores your receipts from previous purchases, allowing you to track expenses or help with the return process. However, signing up to a JB Hi-Fi account isn't necessary, as you can still checkout as a guest, but if you're a regular shopper it may save you from punching in your details every time something catches your eye.
JB Hi-Fi Delivery
JB Hi-Fi offer a number of different delivery options for online orders, including delivery through Australia Post, Standard Delivery and Express Delivery, with Courier Delivery and 3-Hour Rush options also available in certain locations. Each delivery option will have an additional cost, which will be outlined at the checkout. If you order multiple products, JB Hi-Fi will aim to send them out in the same shipment, although larger products or quantities may be spread over multiple deliveries.
Alternatively, JB Hi-Fi also offer Click & Collect in-store pick-up, allowing you to reserve your purchase and pick it up in store at a later time. Click & Collect is free of charge, and you can also nominate someone else to pick up your Click & Collect, as long as you've nominated them in the checkout section of your online purchase. You, or the person you've nominated, will have to bring identification and proof of purchase to the store to verify the collection.
JB Hi-Fi Installation & Removal
While only available at select stores – and only available with in-store purchases – JB Hi-Fi does also offer installation and removal services to help you get your house in order. For online purchases, you can opt for the Scheduled Delivery of Bulky Goods option, which helps with installation and removal of old appliances, such as TVs, cooking appliances and white goods. You, or an assigned nominee, must be present to sign for the delivery or removal process, with JB Hi-Fi also asking that you make the space easy to access for the delivery personnel, including clearing walkways and keeping pets in a secure area.
JB Hi-Fi payment options
JB Hi-Fi accepts cash, debit or credit cards (including MasterCard and Visa), as well as gift cards on both in-store and online orders. PayPal is available for online orders, while Afterpay and ZipPay is currently not accepted. On select orders, JB Hi-Fi may also offer interest free payment plans, although this is dependent on the store and the purchase.
Should I shop at JB Hi-Fi?
With no shortage of options within the electronic retailer market, Aussies have plenty of choices when it comes to grabbing a deal on a new phone, computer, game or gadget. While JB Hi-Fi is one of the largest and well-known retailers around, it's still a good idea to do your research before heading down to the store to make a purchase, as you may find a better deal elsewhere. Head to our Electronics Stores ratings to help you find the best fit for your shopping preferences.
About the author of this page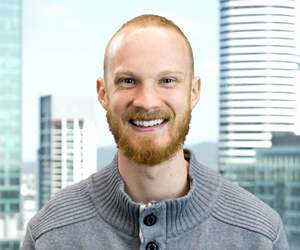 This report was written by Canstar Blue's Site Editor, Dean Heckscher. He's our resident expert on all things automotive, health & fitness, streaming and more. Dean is also one of Canstar Blue's customer research report producers, helping to turn complicated subjects into easily-digestible information for our readers. He's passionate about helping consumers make better-informed purchase decisions on all manner of consumer goods and services.
Photo credit: Andrey_Popov/shutterstock.com