Lite n' Easy Meal Delivery Review & Guide
Preparing healthy breakfasts, lunches and dinners every day is both time-consuming and stressful. But those weight loss shakes and meal replacements just don't do it for you. You want real food, but you also want to lose weight and be your healthiest self. What do you do? Lite n' Easy may be your answer. The home delivery service brings fresh food to your door that requires no more effort than popping a meal in the microwave or oven. Is Lite n' Easy what you've been searching for?
What is Lite n' Easy?
Lite n' Easy is a personalised meal delivery service designed for weight loss, weight management, and for people who are too busy to prepare healthy nutritious meals every day. Meals are delivered straight to your door and simply require heating. The company claims that its focus on light, fresh and healthy ingredients helps customers better manage their weight.
Where and when does Lite n' Easy deliver?
Lite n' Easy is available to people across Australia. You'll need to check its website to find out whether it delivers to your area.
There are no set delivery times and orders can arrive anytime during the scheduled day. Don't worry, you don't need to be home to accept your package. Items are contained in a sealed esky with dry ice and a thermal optimiser to keep everything cool.
Can I eat Lite n' Easy if I have a food allergy or intolerance?
The Lite n' Easy menu isn't designed to cater for special dietary requirements such as vegetarians, people with food allergies or those who are coeliac. The company recommends anyone with a life-threatening food intolerance should stay away from ready meals, including those made by Lite n' Easy. Generally, you can swap between certain meal options. But it's not flexible enough to accommodate specific intolerances.
Is Lite n' Easy just for losing weight?
While many people use Lite n' Easy to lose weight and stick with it as an easy way to maintain their weight, it's also a way for busy people to enjoy healthy meals without all of the time and stress of planning and cooking yourself. Rather than needing to carefully plan and prepare healthy meals, with Lite n' Easy you just select your meal plan and which meals you'd like, and Lite n' Easy does the hard work for you. The menu is pretty varied and changes seasonally, so you're unlikely to get bored.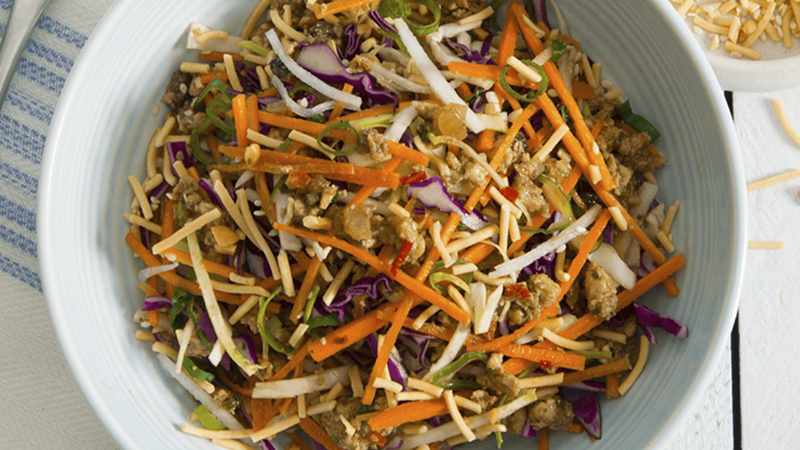 What do you get with Lite n' Easy?
The Lite n' Easy website has a guide for finding the meal plan right for you. You can choose between the 1200, 1500 or 1800 calorie menus (5000, 6300 or 7500 kilojoules). The full meal plan package includes breakfast, lunch and dinner, or you can choose any combination of which meals you would like prepared. There are also snacks and desserts to add to your order.
If you choose to have only some of your meals prepared by Lite n' Easy (for example breakfast and dinner), then your full calorie limit won't be covered by those meals. This allows you full flexibility to control your daily choices, but it does put more planning responsibility in your hands.
How do I use Lite n' Easy?
You can find everything you need to order from Lite n' Easy on its website. You can browse the latest menus, select and place your order, then wait for it to arrive. It's pretty simple! You can change your order each time if you wish, so you can explore how to make Lite n' Easy work best for you. If you're having trouble with the website, you can give Lite n' Easy a call for assistance.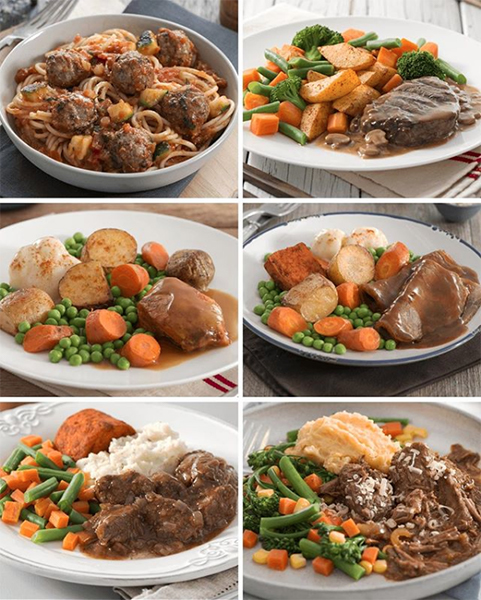 How much does Lite n' Easy cost?
There are a variety of meal plans to choose from based on your needs and budget. You can order packs to cover meals for up to 28 days, although most packages are for either five or seven days. Prices and menu range may vary depending on your state. Here's an example of the costs for Queensland orders.
Seven Day Options
| Meal Package | 1200 Calorie Plan | 1500 Calorie Plan | 1800 Calorie Plan |
| --- | --- | --- | --- |
| Full 7 Day Plan | $150 | $164 | $187 |
| 7-Day Breakfast & Lunch | $91 | $101 | $123 |
| 7-Day Breakfast & Dinner | $113 | $117 | $123 |
| 7-Day Lunch & Dinner | $129 | $139 | $159 |
| 7-Day Lunch Only | $63 | $75 | n/a |
Source: Lite n' Easy, April 2019
Five Day Options
| Meal Package | 1200 Calorie Plan | 1500 Calorie Plan | 1800 Calorie Plan |
| --- | --- | --- | --- |
| Full 5 Meal Plan | $117 | $127 | $144 |
| 5 Day Breakfast & Lunch | $77 | $82 | $96 |
| 5 Day Breakfast & Dinner | $92 | $94 | $94 |
| 5 Day Lunch & Dinner | $103 | $111 | $120 |
| 5 Day Lunch Only | $49 | $57 | n/a |
Source: Lite n' Easy, April 2019
Dinners Only
There are also dinner-only options available if you're too tired to cook when you get home after work. Depending on where you live, options for this range can include:
5 Dinners: $65
7 Dinners: $83
10 Dinners: $113
14 Dinners: $149
21 Dinners: $218
28 Dinners: $289
Optional extras like soups, 'Mini Meals' and desserts are also on offer. These typically cost between $9 and $28.50 each.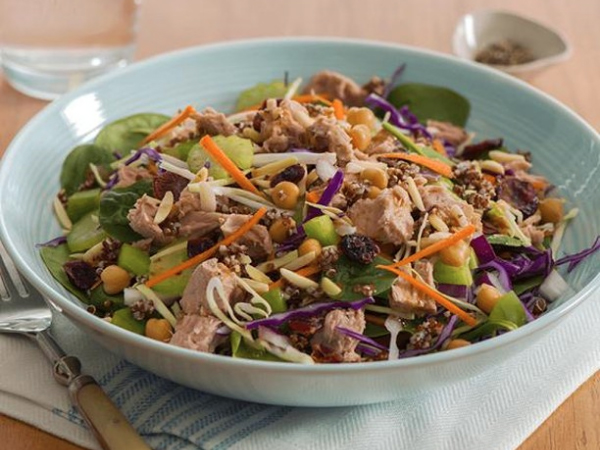 How much is delivery?
Delivery is free within standard zones. Outside these areas, it might not be available or could incur an extra fee. You'll need to visit its website to check your specific location and if it will involve a fee.
Do I have to join a contract or subscription?
Lite n' Easy has no joining fees or lock-in contracts. You will only be charged for what you order. There's an option to sign up for regular deliveries so you don't have to remember to order each week, but you can also cancel at any time with no fees. Orders can be placed up until 11am the day prior to your area's scheduled delivery day. Check the website to find out when Lite n' Easy delivers to your area. You can also change or cancel your order up until this time. In addition, your credit card won't be charged until the day prior to delivery.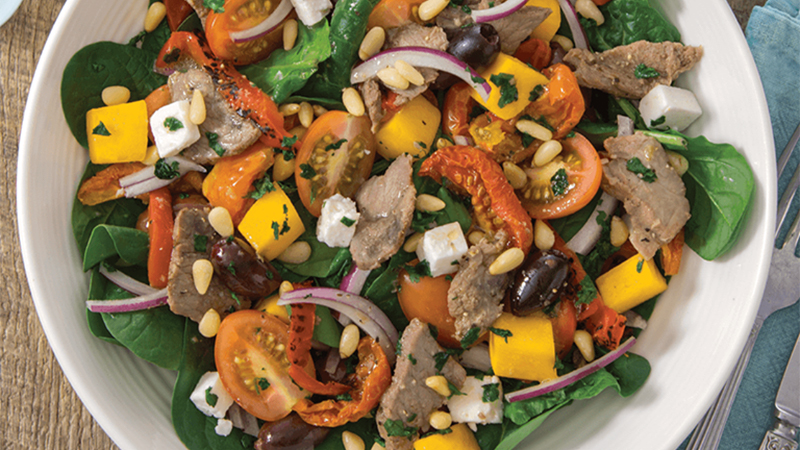 Is Lite n' Easy worth the money?
Don't know if Lite n' Easy is for you? Well, it all depends on what kind of meal service you're looking for. While Lite n' Easy is not exactly cheap, you're paying for what is claimed to be a reliable service, which prides itself on delivering high-quality meals to your door. It might also help you save time and avoid the hassle of planning and cooking healthy food.
Since you're not weighed down by a contract or required to purchase every week, you can order what you want as you go and get a good idea of whether Lite n' Easy is for you. If you prefer real food over meal replacements such as weight loss shakes, Lite n' Easy might be the weight management service you're looking for.
Click the link below to compare a variety of meal delivery services across Australia with Canstar Blue's ratings.
About the author of this page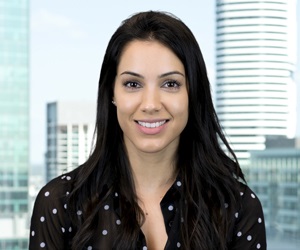 This report was written by Canstar Blue's Home & Lifestyle Content Lead, Megan Birot. She's an expert on household appliances, health & beauty products, as well as all things grocery and shopping. When she's not writing up our research-based ratings reports, Megan spends her time helping consumers make better purchase decisions, whether it's at the supermarket, other retailers, or online, highlighting the best deals and flagging anything you need to be aware of.