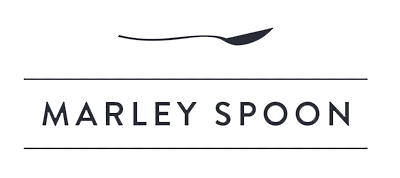 Marley Spoon Meal Delivery Review & Guide
Does your fridge resemble the frozen food aisle of the supermarket? Need a break from pre-cooked microwave meals, but don't have enough time to search for recipes online and browse for specific ingredients in store? You might want to dig into the world of Marley Spoon, a meal delivery service which aims to do most of the heavy lifting for you.
What is Marley Spoon?
Marley Spoon is all about giving you what you need, just when you need it. Described as a "flexible subscription service", you have control over things like portion, food options and how often you want meals to arrive.
Unlike some meal delivery companies, Marley Spoon doesn't provide pre-cooked microwave meals. Instead, they provide a box of fresh ingredients, along with six-step recipes, to help you prepare your next meal. Although there are basic ingredients like olive oil, eggs, salt and pepper that won't be included in the box.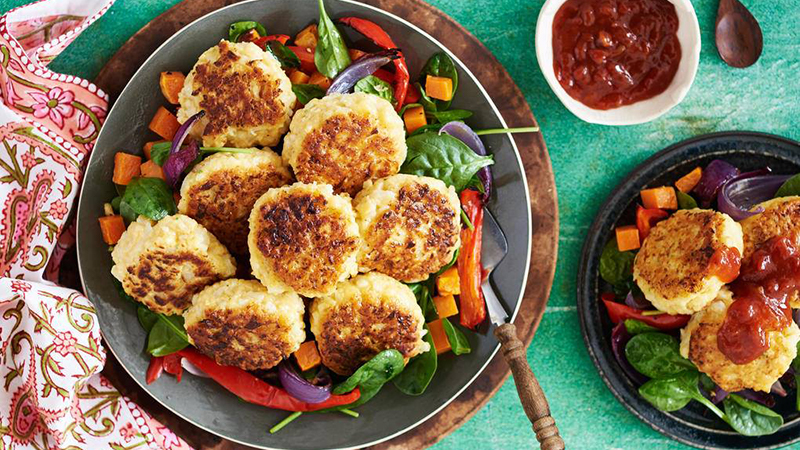 How does Marley Spoon work?
Cooking pre-packaged food doesn't always mean punching in the heating time on the microwave. Meal delivery services such as Marley Spoon keep you in the driver's seat by supplying most of the ingredients and recipes you need to take control of the kitchen. The process is simple and starts with picking your favourite recipes online. Once the chilled box containing your recipes arrives on your doorstep, follow the six steps on the recipe card and create your next meal.
When and where does Marley Spoon deliver?
Marley Spoons delivers five days – Monday, Tuesday, Wednesday, Friday and Saturday. Current delivery locations include Sydney, Canberra, Melbourne, Brisbane, Adelaide, Gold Coast, Wollongong, Newcastle, Darwin and the NSW Central Coast. You can check the specific delivery dates on the website when browsing recipes.
How much does Marley Spoon cost?
Prices for Marley Spoon meals generally range between $55 and $143, depending on which box you choose. This cost also includes shipping.
| Meal Plan | 2-Person Box | 4-Person Box |
| --- | --- | --- |
| 2 Meals per week | $55 ($13.75 per serving) | $84 ($10.50 per serving) |
| 3 Meals per week | $69.90 ($11.65 per serving) | $114 ($9.50 per serving) |
| 4 Meals per week | $92 ($11.50 per serving) | $143.20 ($8.95 per serving) |
Source: Marley Spoon, March 2019
Still feeling peckish? Get the fruit box to enjoy on the side of your regular food box delivery. It's available for an extra $24.90 and apparently includes 2.5kg worth of seasonal, fresh and locally-sourced fruit. You can also customise the types of fruit you receive, just like the recipe box.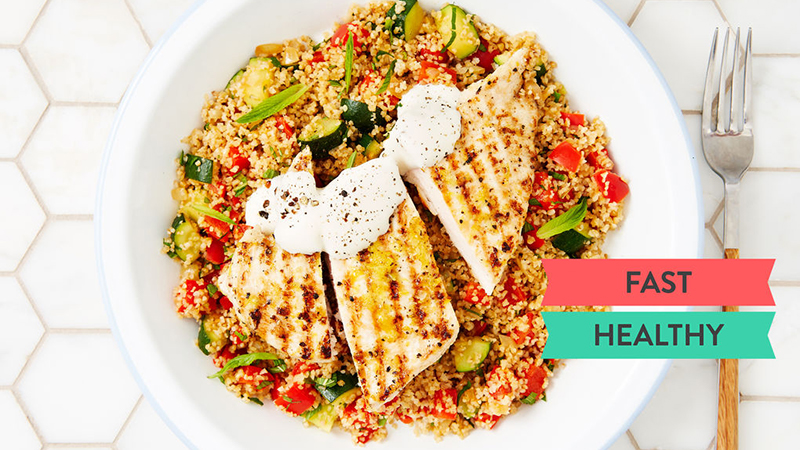 Are there any vegetarian or dairy-free options?
Marley Spoon's recipes are constantly changing, with a total of 20 recipes online at each time. It offers just dinner options at the moment. These are claimed to be made by the company's in-house chefs and approved by the Marley Spoon nutritionist. Those with special dietaries, or just the picky eaters out there, never fear! Marley Spoon makes sure to tag each recipe with the relevant feature, for example 'Healthy', 'Dairy Free' and 'No Added Gluten'.
Depending on what's available on the menu at the time, you can find a number of options to suit your dietary needs or time constraints. If you're a vegetarian, there's dishes like Pesto and Broccoli Pasta as well as Spinach and Goat Cheese Pizza.
Can't have dairy? Take a look at dairy-free meals such as Pork and Eggplant Omelettes, or Chicken and Peanut Satay. As for vegans, one out of the 20 recipes online at the time of writing, was vegan-friendly.
Can I change my order after it's been placed?
With many options to choose from, it's understandable if you change your mind. Thankfully, Marley Spoon allows you to change your order up to six days before you expect your next delivery. However, customers in NT and QLD need to give seven days' notice before their next delivery.
How do I cancel my subscription to Marley Spoon?
To cancel your subscription, head to the Marley Spoon website and click 'My Settings'. But make sure to do so before it's too late. The deadlines are:
Orders in VIC, NSW and ACT: must be cancelled six days before your next delivery.
Orders in NT, SA and QLD: must be cancelled seven days before your next delivery.
How long does the food last?
Marley Spoon claims the ingredients in the chilled box stay fresh for at least four days.
Is Marley Spoon worth it?
Are you constantly throwing away unopened packets of wilted spinach? You might like to try tucking into Marley Spoon, a flexible subscription service which offers a variety of items like Minute Steak with Wasabi Aioli, or Roast Pumpkin and Broccoli. It might be worth considering if you've got a few mouths to feed but don't always have enough time to buy fresh groceries.
Want to see what other food meal delivery services are out there? Check out the Canstar Blue website to compare reviews and ratings on a number of meal delivery companies.
About the author of this page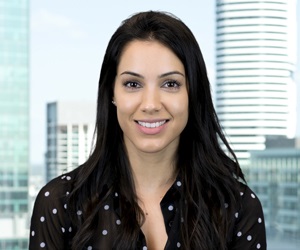 This report was written by Canstar Blue's Home & Lifestyle Content Lead, Megan Birot. She's an expert on household appliances, health & beauty products, as well as all things grocery and shopping. When she's not writing up our research-based ratings reports, Megan spends her time helping consumers make better purchase decisions, whether it's at the supermarket, other retailers, or online, highlighting the best deals and flagging anything you need to be aware of.