National Storage Review & Guide
When it comes to the average household, chances are there's one room in particular that is full of boxes, waiting to be cleaned out. Old memories, the kids' baby clothes and old family heirlooms fill the space, too precious to be simply thrown out. While they're worth hanging onto, the clutter can cause headaches, with many now turning to self-storage units to get the best of both worlds.
National Storage has been servicing Australians for more than 20 years, with over 190 storage locations around the nation ready to help you with your excess clutter. It offers a wide variety of storage facilities to accommodate your household goods, business documents, vehicles and even wine, making your house as clutter-free as possible. Learn more about National Storage's range of services below.
National Storage
Features
Each site will have different storage capabilities depending on its size and location, with most sites able to provide a variety of options for users, regardless of how much space you need. With lots of small spaces available for record management and boxes, right through to units for boat and caravan storage, National Storage has got you covered.
Every location has 24-hour access, as well as security cameras to ensure your goods are safely stored. In addition, each individual unit has PIN code access for that added security. For those after extra peace of mind, National Storage also offers insurance on your belongings, starting from $5 a month. If you need to store something in a certain climate, National Storage also offers customisable units, allowing a particular temperature or humidity to be set, to ensure your goods aren't damaged during storage. National Storage also offers wine storage facilities, but are only available at certain locations, so be sure to contact your local facility.
If you're moving house, or simply don't have the packing materials necessary, National Storage also offer a wide variety of packing boxes and essentials to make the move easier. With items such as chair covers, vacuum seal bags, tape and protective packaging, National Storage will help ensure your belongings are kept in good order, with prices available online.
For those moving belongings into storage, National Storage also offers free truck and trailer hire, although you'll have to book, as there's no guarantee they'll be available on the day. National Storage also offers truck hire via U-Haul for a fee, which can be handy if you're not sure about truck hire options.
Costs
Storage units are rented out on a flexible month-to-month basis, with payments available through most major credits, as well as BPAY. The costs are prepaid each month, so you'll have to pay for the whole month if you decide to move your belongings midway through.
National Storage does also offer some discounts if you pay 6-12 months in advance, although it's best to contact your local centre for details.
Free quotes are available online or over the phone, but it's best to get a rough idea of how much you're wanting to store beforehand to allow for an accurate quote
Is National Storage the best option for me?
Self-storage units are a handy option for those wanting to de-clutter without throwing anything away, or for those who need a temporary space while they move house. It can be a stressful decision however, as there a number of options out there, as well as having the added pressure of physically moving.
National Storage is a well-known brand in the Australian market, offering a wide variety of services and units to suit all storage and moving needs. While it's best to do your own research into local facilities and what type of storage you'll need, National Storage aims to place itself high on your list.
About the author of this page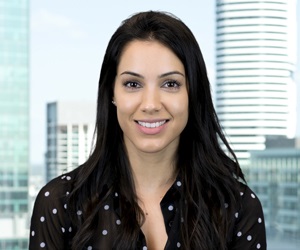 This report was written by Canstar Blue's Home & Lifestyle Content Lead, Megan Birot. She's an expert on household appliances, health & beauty products, as well as all things grocery and shopping. When she's not writing up our research-based ratings reports, Megan spends her time helping consumers make better purchase decisions, whether it's at the supermarket, other retailers, or online, highlighting the best deals and flagging anything you need to be aware of.